Imagine enjoying pizza and fries, but they're actually good for you. Well, now it's a reality. These two revered recipes underwent a little makeover — a quick swap here, an ingredient upgrade there — and you have a meaty-cheesy-saucy pizza built into a vitamin-packed bell pepper "crust" and oven-roasted carrot fries that are crispy, satisfying and good for your skin. All the foods you love and crave … just better for you. No imagination required!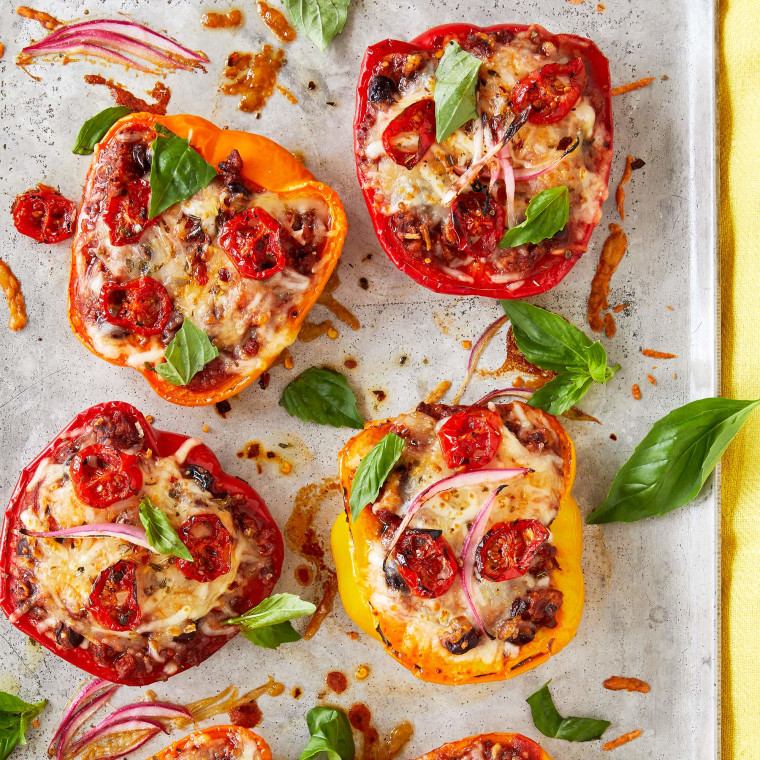 What's better than cheesy, gooey pizza covered with your favorite meat toppings? Cheesy, gooey pizza with your favorite meat toppings … that also delivers a blast of health-promoting nutrients! This clever rendition brings all the flavors but cuts down on the carbs and calories. Dig in and have a pizza (pepper) party.
Get the recipe here.
Keep your eyes on the fries! French fries are deliciously addictive, and there are so many clever ways to mimic the experience while nourishing your body with the good stuff. These roasted carrot fries are the perfect combo of crispy-around-the-edges and melt-in-your-mouth soft in the middle. They look — and taste — like sweet potato fries (for real).
For even more tasty recipes, check out Joy's cookbook "Joy Bauer's Superfood!" and follow her on Instagram, Facebook and Twitter.