Chef notes
The combination of melted mozzarella and Parmesan offers a double cheese delight in this pizza-inspired grilled cheese, satisfying even the most devoted cheese aficionados. The contrast between the crispy buttered bread and the gooey, melted cheese inside creates an irresistible texture that's both crunchy and creamy in every bite. The addition of pepperoni introduces a spicy and savory twist to the classic grilled cheese. While the recipe is straightforward and easy to follow, the results are top-notch, making you feel like a true chef in your own kitchen.
Serving the sandwich with tomato soup not only complements the cheesy goodness but also transforms a simple sandwich into a hearty, comforting meal ideal for any occasion.
Technique Tip: When frying the sandwich in the pan, it's crucial to maintain a medium-low heat. This allows the cheese inside the sandwich to melt thoroughly without burning the bread. Cooking on too high a heat can result in perfectly browned bread with cheese that hasn't melted completely inside (or worse, burnt toast). Patience is key; allowing the sandwich to cook slowly ensures a crisp exterior and a gooey, melted interior.
When buttering the bread, aim for an even spread that covers the entire slice, all the way to the edges. This not only ensures a uniformly crispy crust but also prevents the bread from getting soggy in the areas that aren't buttered. Room temperature butter makes this process smoother, and using a butter knife or silicone brush can help achieve an even layer.
Swap Option: Substitute sun-dried tomatoes in place of pepperoni to make this vegetarian-friendly.
Ingredients
8

slices white sandwich bread

4

tablespoons unsalted butter, room temperature, divided

12-16

mozzarella cheese slices
16

pepperoni slices
fresh basil (optional)

4

tablespoons grated Parmesan cheese
Preparation
1.
Preheat the oven to broil.
2.
 Spread one side of each bread slice with 1½ tablespoons butter.
3.
On the non-buttered side of one slice, layer 2 to 3 slices of mozzarella cheese. Then put the other slice of bread on top, buttered side up.
4.
In a skillet or fry pan set over medium-low heat, grill the sandwich on both sides until golden brown and cheese is melted, about 4 minutes.
5.
Top each sandwich with 1 slice of mozzarella cheese, followed by 4 slices of pepperoni and basil (if desired). Transfer the sandwich to the oven and broil until the cheese melts. Garnish with 1 tablespoon Parmesan cheese per sandwich. Serve with tomato soup.
How to shop TODAY recipes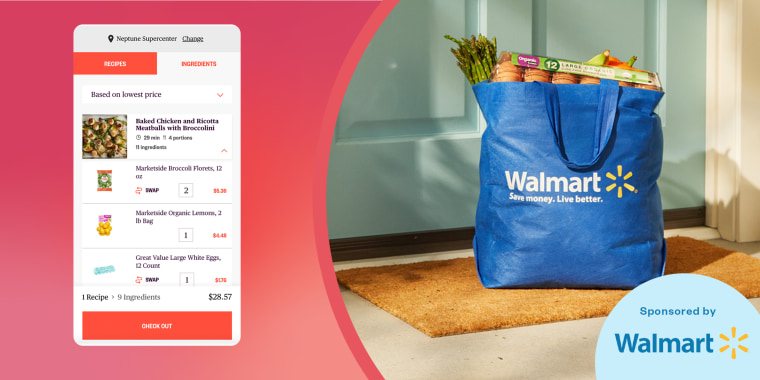 How to shop TODAY recipes
Here's everything you need to know about the cool new feature.
Learn More