TODAY Table is sponsored by Walmart. Our editors independently created this recipe. If you purchase the ingredients through our links, we earn a commission. Learn more about Shop TODAY.
Ingredients
All-Purpose Barbecue Seasoning (makes 2 cups)
1/2

cup granulated sugar

1/2

cup sweet paprika

1/4

cup salt

2

tablespoons granulated garlic

2

tablespoons granulated onion

1/3

cup dark brown sugar

1

teaspoon dried oregano
1/4

teaspoon fennel seed powder

1

teaspoon cumin

2

teaspoons chile powder

1/2

teaspoon cayenne

1/2

teaspoon dried thyme

2

tablespoons freshly ground black pepper

2

teaspoons hatch chile powder
Corn
nonstick cooking spray

1/2

cup sour cream

1/2

cup mayonnaise

1/2

cup chopped cilantro

1

clove garlic, minced
1

lime, juiced and zested

6

ears sweet corn on the cob, husks removed

1

cup crumbled cotija cheese

1

tablespoon All-Purpose Barbecue Seasoning (recipe above)

6

lime wedges, for serving
Chef notes
Grilled Mexican street corn is an exciting way to kick up the all-time favorite summer side! It adds so much flavor, you may never be satisfied with just butter ever again. One of the best parts about this easy grilling recipe is that, as opposed to other variations of street corn recipes that require utensils and serving platters, this one is made right on the cob. This way, all guests have to do is dig into the juicy corn kernels smothered in the creamy sauce made from sour cream, mayonnaise and cotija cheese, dusted with hot, sweet and smoky spices all topped off with a nice squeeze of tart lime. Some call it corn on the cob, some call it heaven.
Preparation
For the All-Purpose Barbecue Seasoning:
Combine all ingredients in a mixing bowl, then transfer to a food processor and pulse until all ingredients are evenly incorporated. Set aside.
For the corn:
1.
Clean, oil and preheat grill to high.
2.
In a mixing bowl, combine sour cream, mayonnaise, chopped cilantro, minced garlic, lime zest and lime juice, and set aside.
3.
Once the grill comes up to temperature, grill the corn for approximately 2 minutes per side, creating a nice charred exterior.
4.
Once the corn has been completely cooked, transfer to serving dish and generously spoon or brush on the sour cream mixture to evenly coat the corn.
5.
Crumble the cotija cheese on corn and season with All-Purpose Barbecue Seasoning. Serve with lime wedges.
How to shop TODAY recipes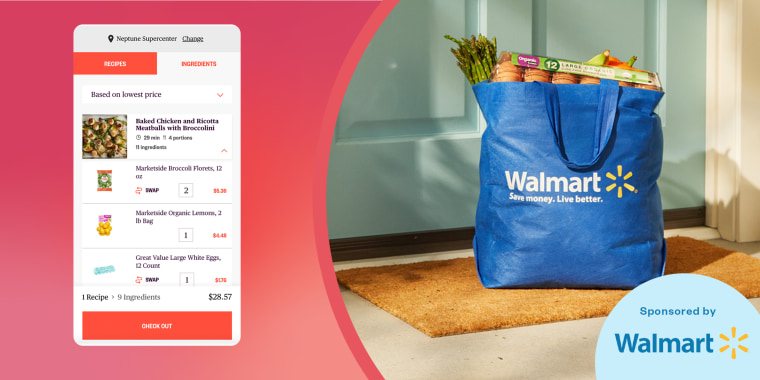 Here's everything you need to know about the cool new feature.