Chef notes
One of the highlights of summer is taking advantage of the bounty of produce that parades through the warm weather months. At the top of this list is corn. From eating it straight off the cob to scooping up corn salsa, this beloved vegetable is the star of summer. Of all the ways to prepare corn, elote, aka Mexican street corn, just might be my favorite. 
Corn is one of the staple crops of central and south America, and in Mexico, where elote hails from, it was used in so many preparations. The earliest iterations of elote actually date back to the indigenous people of Mexico who cooked corn over open fires and topped it with chilis and lime juice. Today, elote refers to grilled corn that gets rubbed in a creamy mixture of mayonnaise and sour cream and sprinkled with Cotija and spices. 
This crowd-pleaser of a recipe is great served as a side for barbecues all summer long. The homemade spice blend takes this version to the next level, but if you're looking to keep things quick and easy, store-bought is fine. 
Technique Tip: You can still make elote even if you don't have a grill. Use a grill pan, or even a cast iron or stainless steel pan, in its place. 
Swap Option: If you don't want to make your own barbecue seasoning, use a store-bought version. Cotija, a hard, salty Mexican cheese, can be hard to find — you can always swap in crumbled feta instead. 
Get Ingredients: If you don't have everything you need on hand, you can easily purchase all of the ingredients (just click the orange button below that says 'Get Ingredients'). You can pick and choose exactly what ingredients you need based on what's in your pantry and they'll be on your doorstep before you know it.
Ingredients
For the Barbecue Seasoning
1/2

cup granulated sugar

1/2

cup sweet paprika

1/4

cup kosher salt

2

tablespoons granulated garlic

2

tablespoons granulated onion

1/3

cup dark brown sugar

1

teaspoon dried oregano
1/4

teaspoon fennel seed powder

1

teaspoon cumin

2

teaspoons chile powder

1/2

teaspoon ground cayenne pepper

1/2

teaspoon dried thyme

2

tablespoons freshly ground black pepper

2

teaspoons hatch chile powder
For the Corn
nonstick cooking spray

1/2

cup sour cream

1/2

cup mayonnaise

1/2

cup chopped cilantro

1

clove garlic, minced
1

lime, juiced and zested

6

ears sweet corn on the cob, husks removed

1

cup crumbled cotija cheese

1

tablespoon All-Purpose Barbecue Seasoning (recipe above)

6

lime wedges, for serving
Preparation
For the All-Purpose Barbecue Seasoning:
Combine all ingredients in a mixing bowl, then transfer to a food processor and pulse until all ingredients are evenly incorporated. Set aside.
For the corn:
1.
Clean, oil and preheat grill to high.
2.
In a mixing bowl, combine sour cream, mayonnaise, chopped cilantro, minced garlic, lime zest and lime juice, and set aside.
3.
Once the grill comes up to temperature, grill the corn for approximately 2 minutes per side, creating a nice charred exterior.
4.
Once the corn has been completely cooked, transfer to serving dish and generously spoon or brush on the sour cream mixture to evenly coat the corn.
5.
Crumble the cotija cheese on corn and season with barbecue seasoning. Serve with lime wedges.
How to shop TODAY recipes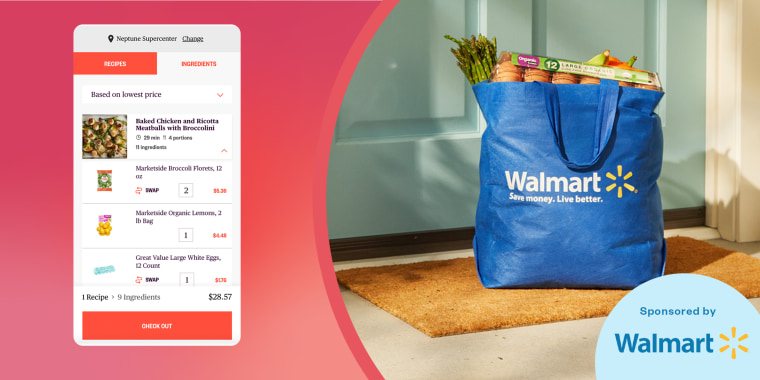 How to shop TODAY recipes
Here's everything you need to know about the cool new feature.
Learn More