After one traumatic childhood experience with boiled brussels sprouts, it took me 20 years to give the cruciferous vegetable another chance. My best friend was making a batch of simply sauteed brussels sprouts in olive oil for her 2 year old daughter, who L-O-V-E-D them to my surprise. I figured if this kid liked them, I could give them another shot.

One taste and I became obsessed with finding more recipes to make the vegetable: roasting them until caramelized, baking them into a gooey, cheesy gratin and even shaving them raw for a crunchy salad. Now every year for Thanksgiving, my family practically begs me to make them for our holiday feast. Here, 9 amazing brussels sprouts recipes to try this Thanksgiving.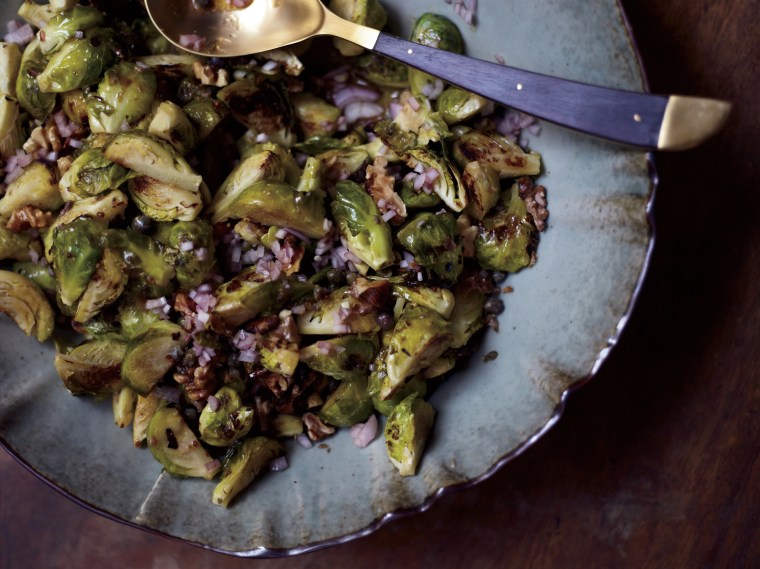 This stand-out from star chef Michael Symon has become a Thanksgiving staple in The Bulow household. Don't let the anchovies put you off. Minced and tossed with the warm sprouts, they add a layer of umami flavor without a hint of fishiness.
RELATED: Brussels sprouts recipes, tips: How to select, prep and cook the fall vegetable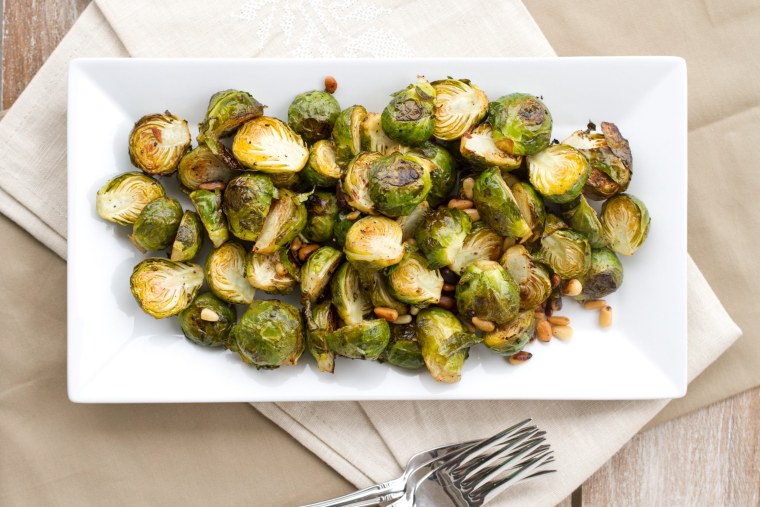 For a more traditional take, Chocolate & Carrots transforms cute little brussels sprouts into tangy golden goddesses with the addition of fresh lemon juice and toasted pine nuts.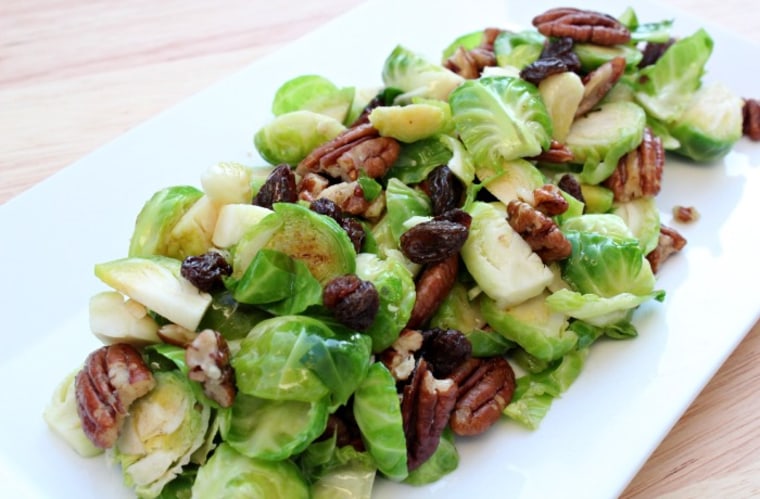 Skillet-grilled sprouts are tossed with tender raisins and lightly toasted pecans in this healthy side dish from Bravo for Paleo.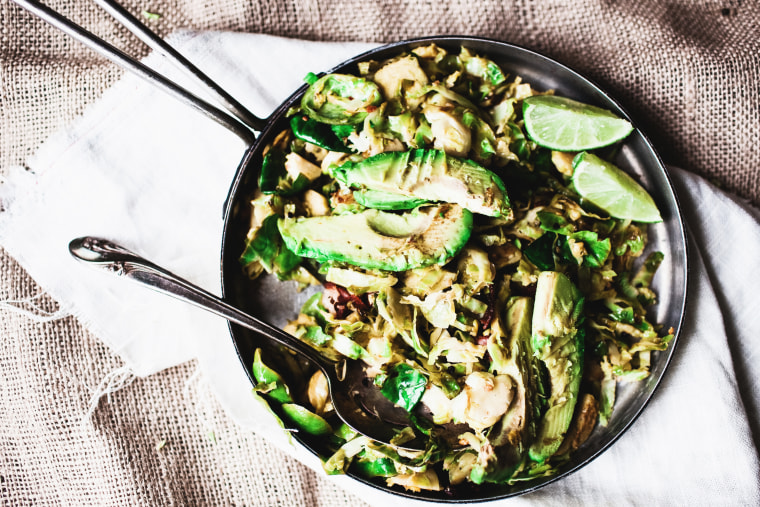 Brussels spouts and avocado? YES! says In the Little Red House. After sauteing the sprouts in bacon drippings and garlic, she mixes in some lime juice, then warms avocado slices on one side of the same pan before combining all the ingredients.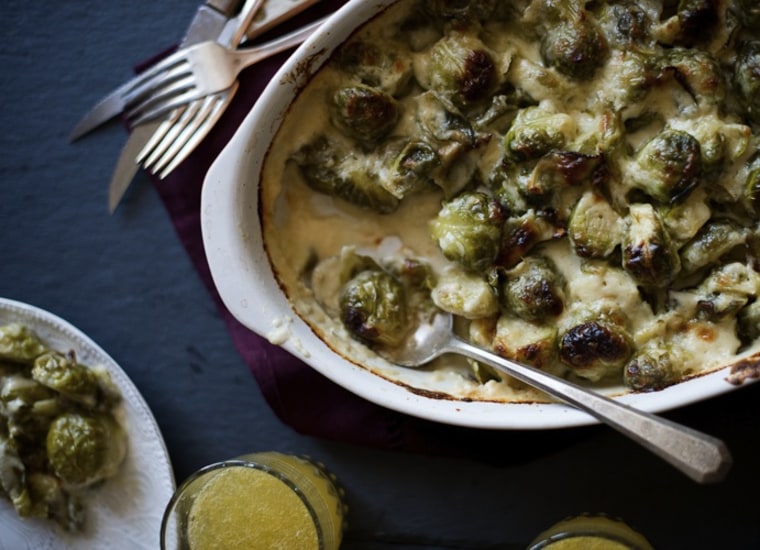 Coated in a creamy quick-bechamel sauce, then topped with more Parmesan cheese, this luxe casserole by the White on Rice Couple is totally addictive.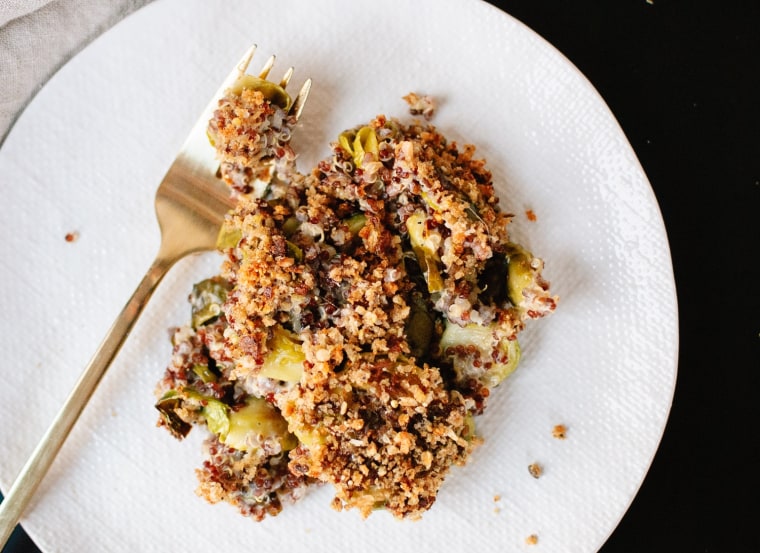 Cookie and Kate's luscious gratin is packed with protein thanks to the addition of nutty quinoa and is a super smart Thanksgiving main course alternative for vegetarians.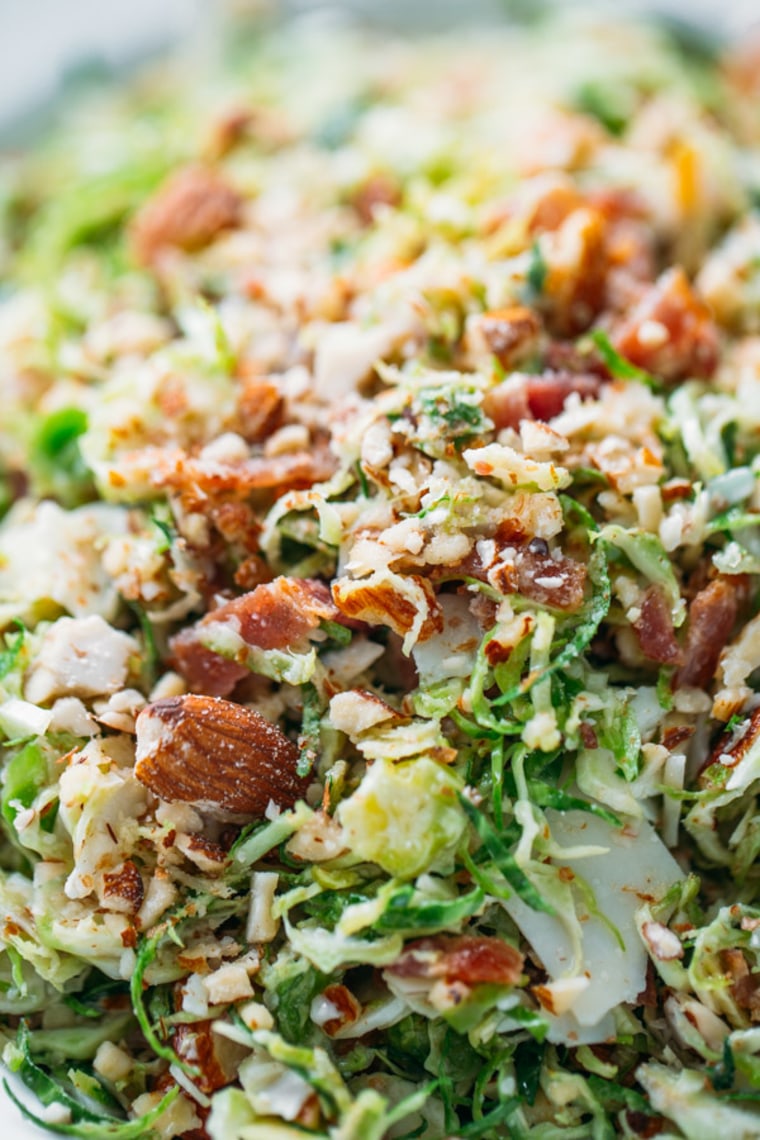 This raw salad is Pinch of Yum's go-to potluck Thanksgiving Day dish. Fresh brussels sprouts are shredded until paper thin, then tossed with a light citrus vinaigrette and a crowd-pleasing trifecta of crumbled bacon, chopped almonds and grated Parmesan.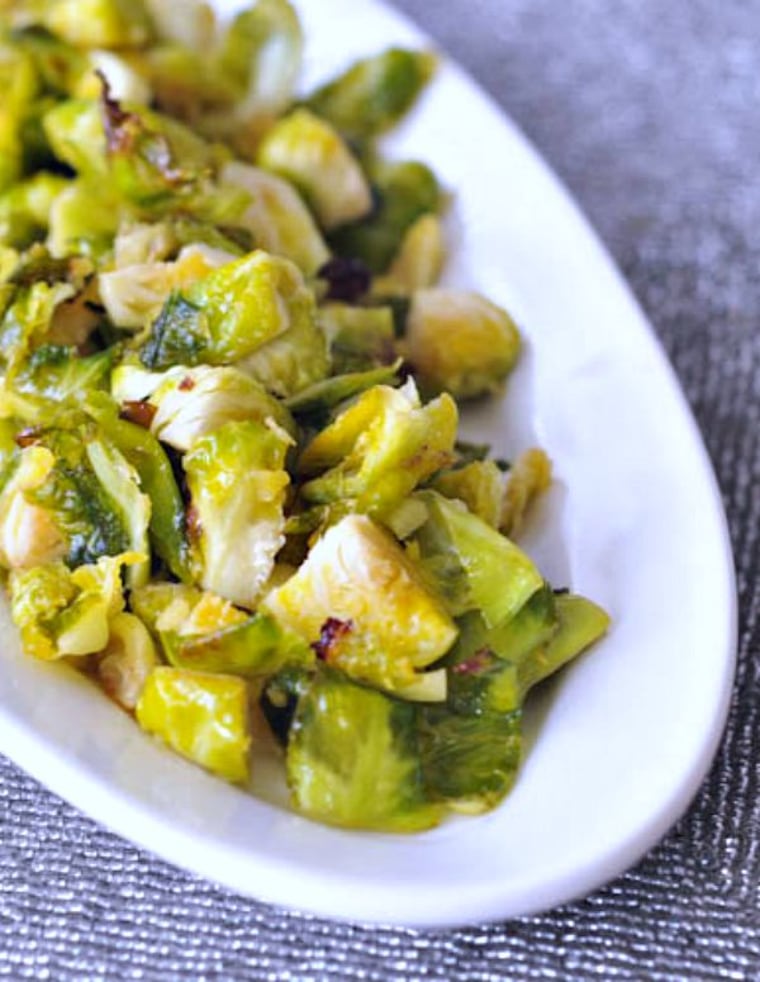 Ready in just 20 minutes, SpaBettie coats brussels sprouts in a mixture of coconut oil, minced ginger, lime juice and lime zest before roasting. The finishing touch: a drizzle of sweet coconut nectar, agave or maple syrup.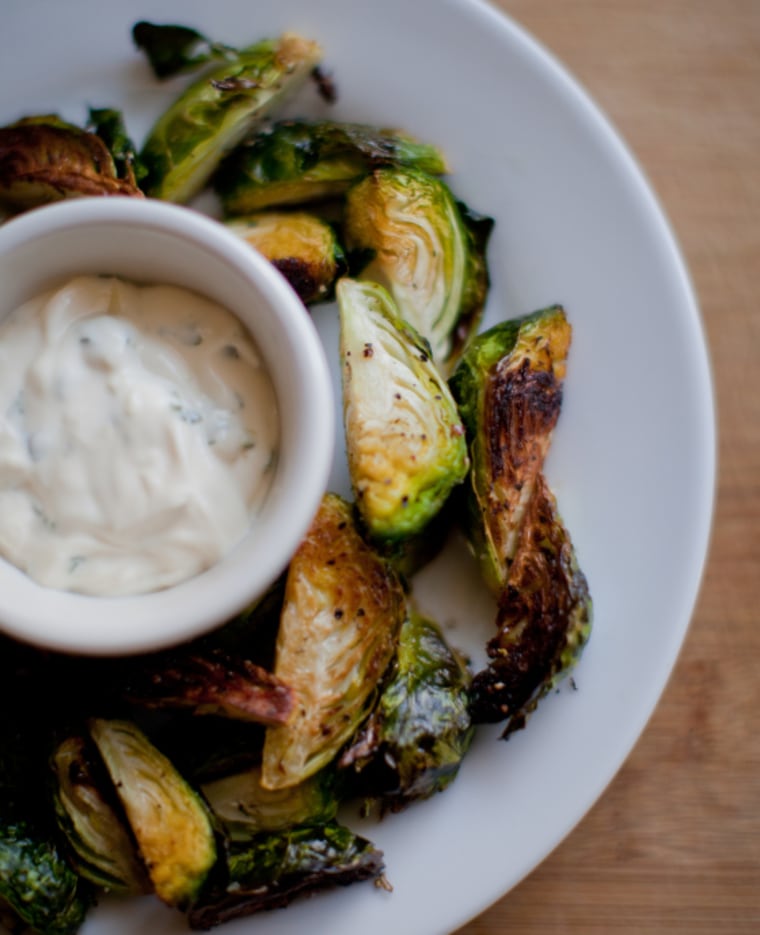 Perfect for a light passed appetizer, blogger Anna Costa serves the mini cabbages with a creamy and garlicky dipping sauce.