Chef notes
This is a side dish that can do double duty by being just as exciting for a weeknight as it is for a Thanksgiving spread. Gone are the days of Brussels sprouts getting a bad rep — they're the bell of the autumnal vegetable ball.
Here, Brussels sprouts get roasted on a sheet pan until they're crispy and golden brown. It's arguably the easiest way to prepare them — and also the most beloved. After roasting with olive oil, salt and pepper, the sprouts get showered in homemade breadcrumbs and parsley. 
You might be wondering why you'd make your own breadcrumbs when you could just buy pre-made crumbs from the store, but like many things, you really can taste the difference. The best part of doing it yourself is being able to use whatever kind of bread you have on hand, which can impart different flavors onto your final dish. While this recipe calls for sandwich bread, sourdough or challah are both great options. Not only can you choose the bread, but I love that you can dictate the size of breadcrumbs too. Want a bit more crunch? Opt for a chunkier crumb. Looking to mix breadcrumbs into meatballs? Pulse until they're superfine. Any way you slice it, er, pulse it, homemade breadcrumbs are hard to beat. 
Technique Tip: Try not to overcrowd the pan, which will prevent the Brussels sprouts from browning and will instead steam them. If the pan is looking too full, simply use two separate sheet pans to divine them up. 
Swap Option: As Ina says, store-bought is fine if you just can't get on board with making your own breadcrumbs.
Ingredients
1½

pounds Brussels sprouts, trimmed and halved

5

tablespoons extra-virgin olive oil
kosher salt, to taste
freshly ground black pepper, to taste
3

slices hearty sandwich bread, crusts removed and cut into cubes

2

garlic cloves, minced

1

tablespoon chopped fresh flat-leaf parsley
Preparation
1.
Preheat the oven to 400 F. In a large baking dish, toss the Brussels sprouts with 3 tablespoons of the olive oil. Season to taste with salt and pepper. Roast, tossing occasionally, until tender inside and starting to turn crispy and brown on the outside, 30 to 35 minutes.
2.
Meanwhile, in a food processor or blender, combine the bread cubes and garlic and pulse until coarse bread crumbs form.
3.
In a medium skillet over medium-high heat, warm the remaining 2 tablespoons olive oil. Add the bread crumbs and toast, stirring frequently, until golden and crisp, 5 to 7 minutes. Let cool on a paper towel-lined plate, then place in a bowl and toss with the parsley. Season to taste with salt and pepper. When the Brussels sprouts are ready, sprinkle with the bread crumbs.
How to shop TODAY recipes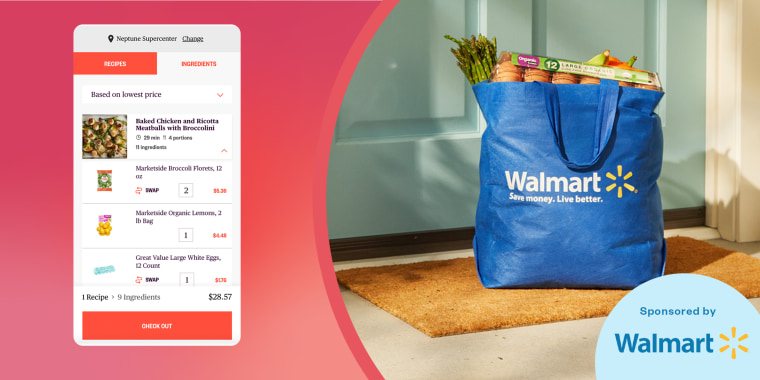 How to shop TODAY recipes
Here's everything you need to know about the cool new feature.
Learn More