It's been a cruel summer for love in Tinseltown.
Fo fans, celebrity divorces and break up announcements can be shocking and unexpected after rooting for a couple and their love story. Whether meeting on set, working together, young love or years in the making, the news is always headline worthy.
Just this summer, there have been a number of high-profile splits that many didn't expect, including Joe Jonas and Sophie Turner and Britney Spears and Sam Asghari.
Read on to see the celebrities who have called it quits just this season.
Joe Jonas and Sophie Turner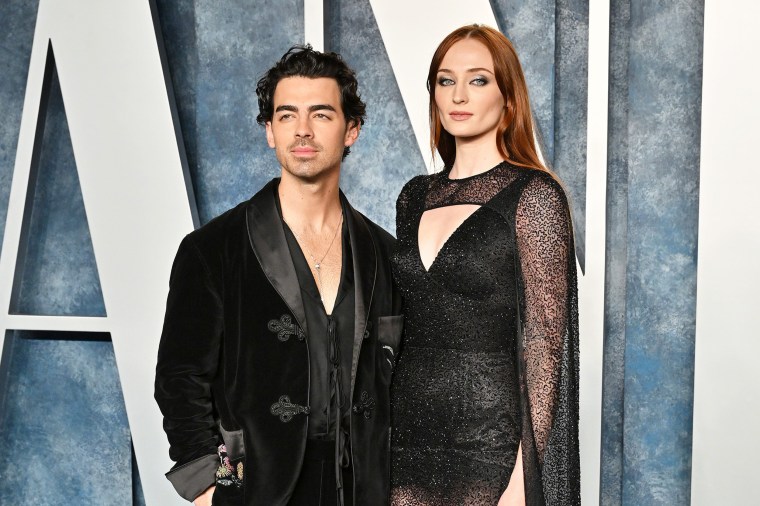 Joe Jonas and Sophie Turner got married in a surprise Las Vegas wedding in May 2019, almost two years after getting engaged.
The pair would go on to have two daughters, before calling it quits.
On Sept. 5, TODAY.com exclusively confirmed that the Jonas Brother singer filed for divorce from the "Game of Thrones" actor. Per the petition obtained by TODAY.com, Jonas stated that "the marriage between the parties is irretrievably broken" and mentioned that it would be in the best interest of their two children for the two to "have shared parental responsibility."
The petition noted that they had a prenuptial agreement.
The two have yet to publicly comment on their separation.
Britney Spears and Sam Asghari
Britney Spears' husband, Sam Asghari, filed for divorce on Aug. 16 after one year of marriage, per documents filed to Los Angeles Superior Court that NBC News obtained.
The model cited irreconcilable differences in his divorce petition against the singer and listed July 28, 2023 as the date of separation.
On Aug. 17, Asghari posted a statement to his Instagram story addressing the split.
"After 6 years of love and commitment to each other my wife and I have decided to end our journey together. We will hold onto the love and respect we have for each other and I wish her the best always. S--- happens. Asking for privacy seems rediculous (sic) so I will just ask for everyone including media to be kind and thoughtful," he wrote.
The "Lucky" singer would go on to break her silence about the divorce on Instagram on Aug. 18.
"As everyone knows, Hesam and I are no longer together," she said. "6 years is a long time to be with someone so, I'm a little shocked but … I'm not here to explain why because its honestly nobody's business !!! But, I couldn't take the pain anymore honestly !!!"
The couple tied the knot at their home in Thousand Oaks in Los Angeles in June 2022 after meeting in 2016.
Chase Chrisley and Emmy Medders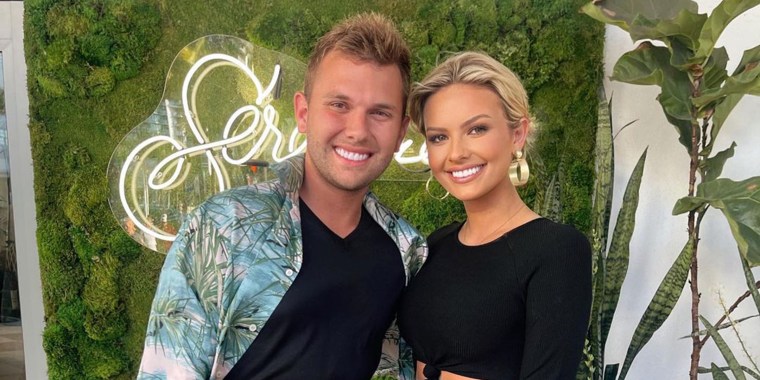 Chase Chrisley and Emmy Medders began dating in early 2020. After a brief separation, the pair rekindled their romance and announced their engagement on Oct. 21, 2022.
However, on July 25, 2023, Chrisley announced that they broke off their engagement and "agreed to part ways."
Following their split, the "Chrisley Knows Best" star told "Extra" in an Aug. 23 interview that he was "thankful" that they separated, calling it part of God's plan.
"Everything happens for a reason. God's got a plan," Chrisley said. "And I think God heard conversations that I didn't hear. He saw things I didn't see and moved her on her way and I could not be more thankful."
By September, he would share on his sister Savannah Chrisley's "Unlocked" podcast that there's "not a chance in hell" he would get back together with Medders. "That would never happen because I've seen too much. I've seen true colors."
"If (her family) needed me, I would be there for them. But if I don't have to be there in a room with them, I'm not going to," he continued. "She still did some dirty s---."
Sofia Vergara and Joe Manganiello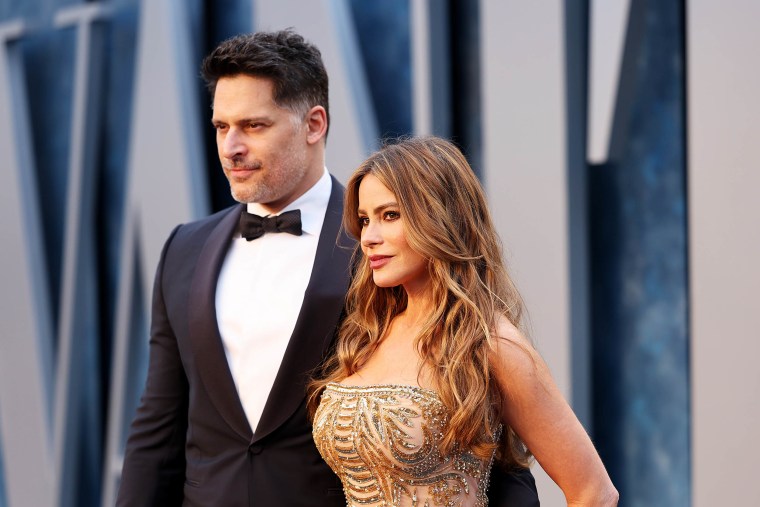 After seven years of marriage, Joe Manganiello filed for divorce from Sofia Vergara on July 19. In court documents obtained by TODAY.com, the actor cited "irreconcilable differences" as the reason for their split, with the date of separation listed as July 2, 2023.
The pair began dating in July 2014, before getting engaged six months later. They wed in November 2015.
Kevin Costner and Christine Baumgartner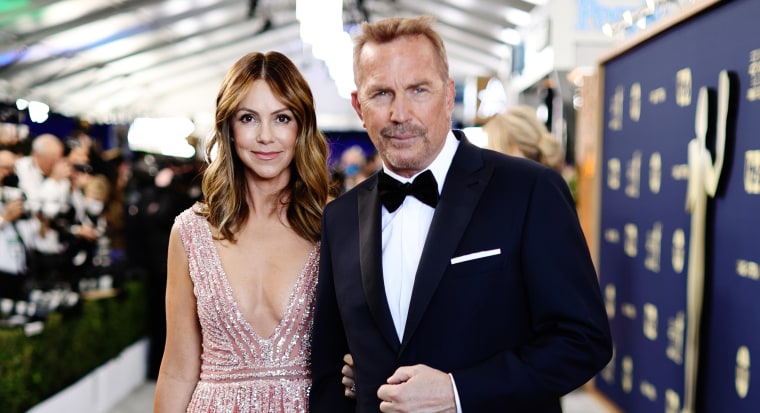 On May 2, NBC News confirmed that Christine Baumgartner filed for divorce from actor Kevin Costner after 18 years of marriage.
"It is with great sadness that circumstances beyond his control have transpired which have resulted in Mr. Costner having to participate in a dissolution of marriage action," the "Yellowstone" star's rep said in a statement. "We ask that his, Christine's and their children's privacy be respected as they navigate this difficult time."
The couple got married in 2004 and share three children together.
Since news of their divorce was announced, the two were embroiled in a legal battle over child support and Costner ordered his estranged wife to vacate their California home.
Rosalía and Rauw Alejandro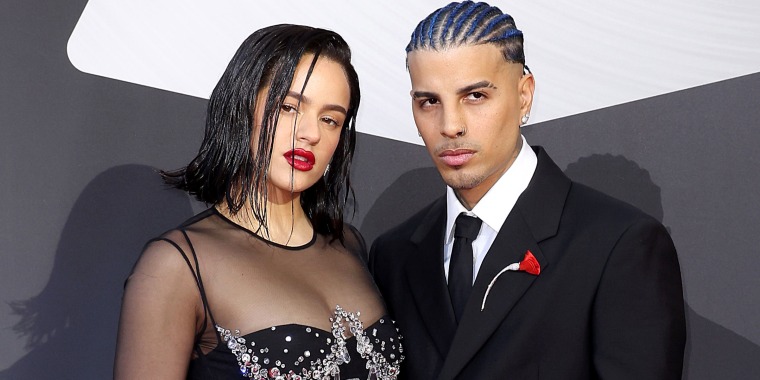 Rosalía and Rauw Alejandro were known for being one of the most-talked about couple in Latin music. The singer had been together since 2021 and released an EP together this year before announcing they had gone their separate ways.
Rosalía and Alejandro announced their engagement in the March music video for their song "Beso," which concluded with the Spanish artist showing off her engagement ring.
However, on July 26, the "Todo De Ti" singer confirmed that he and Rosalía called off their engagement, noting that their break up was not because of "infidelity or a third person."
A couple days later, Rosalía also addressed their split, writing in Spanish on her Instagram story: "I love, respect and admire Raul a lot. No case (no attention) to the movies, we know what we have lived."
"This moment is not easy so thank you everyone for understanding and respecting," she added.
Ariana Grande and Dalton Thomas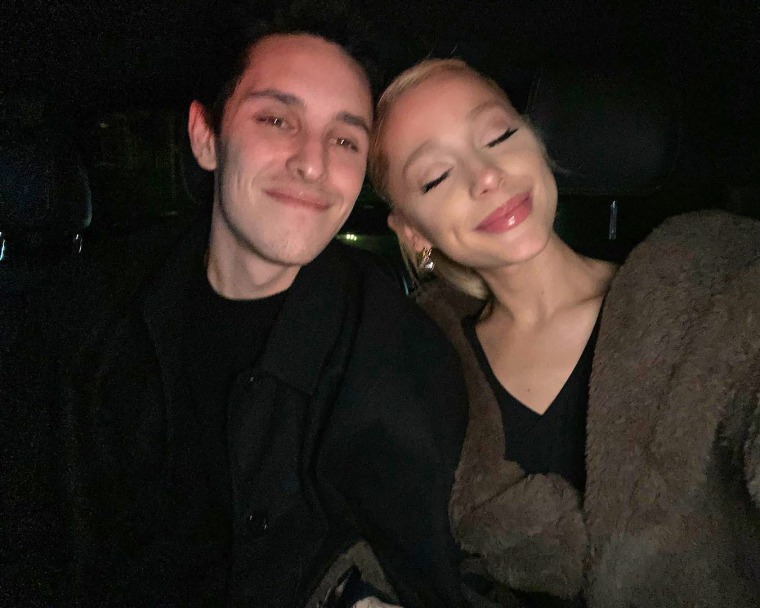 Two years after Ariana Grande and Dalton Thomas said "I do," the pair went on their separate ways. TODAY.com confirmed on July 17 that the singer and real estate agent had separated.
Their relationship began when Grande and Thomas started dating in January 2020 and 11 months later were engaged. For the most part, they remained out of the public eye, with Grande sharing little life updates and photos of them on her social media.
Five months after they announced their engagement, Grande's rep confirmed to NBC News that the pair had gotten married.
"It was tiny and intimate — less than 20 people. The room was so happy and full of love. The couple and both families couldn't be happier," the rep said at the time.
The "Thank U, Next" singer, meanwhile, is dating her "Wicked" costar Ethan Slater, TODAY.com confirmed last month.
Tina Knowles-Lawson and Richard Lawson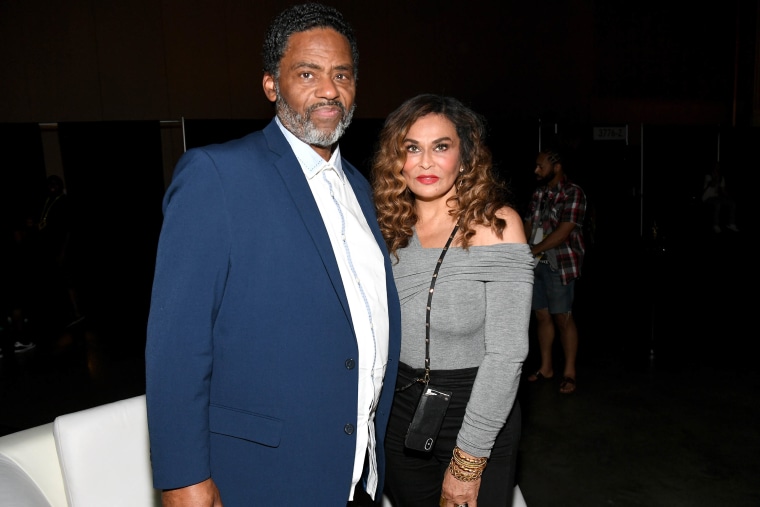 In another unexpected split, on July 26, Tina Knowles-Lawson filed for divorce from husband Richard Lawson after eight years of marriage.
According to Los Angeles court documents obtained by TODAY.com at the time, Beyoncé's mom cited "irreconcilable differences" as the reason for the split.
The couple got married on April 12, 2015, after years of being friends. Back in 2021, Lawson recalled meeting Knowles-Lawson when she was pregnant with her now-superstar eldest daughter and married to her ex-husband Mathew Knowles.
"My incredible attraction for you then, could only live in my fantasy. As we remained friends throughout the years," he wrote in part on his anniversary post, adding that it took "32 years for my attraction for you to come full circle. It was well worth the wait."
Sophia Bush and Grant Hughes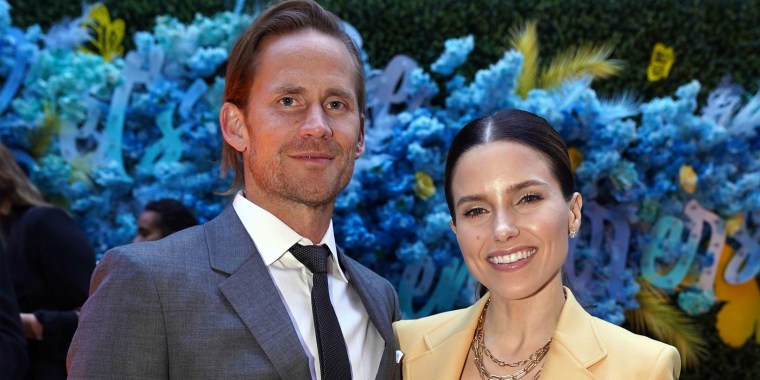 Sophia Bush and Grant Hughes were married for 13 months before ending their relationship.
On Aug. 3, TODAY.com learned that the former "One Tree Hill" star filed for divorce from her entrepreneur husband. The friends-turned-husband-and-wife have known each other for a decade, before dating and getting engaged.
Hughes popped the question in August 2021 while on a trip to Lake Como, Italy. The two would go on to have a stunning wedding in his hometown of Tulsa, Oklahoma, on June 11, 2023.