Kevin Coster's estranged wife, Christine Baumgartner, "has no right to occupy" his Santa Barbara residence, according to a ruling by a judge.
A minute order obtained by NBC News outlines a judge's decision requiring Baumgartner to "unconditionally vacate" her estranged husband's residences by July 31. The judge's order comes in response to a request by Costner to block Baumgartner from living in his separate property residence — a condition to which his wife agreed in their premarital agreement.
Baumgartner filed for divorce from the actor on May 1, citing irreconcilable differences.
The couple wed in 2004 and were married for 18 years. They have three children together, 16-year-old Cayden, 14-year-old Hayes, and 13-year-old Grace.
In addition to the judge's ruling, the minute order includes Baumgartner's response to Costner's request for a judge order. In her response, Baumgartner says Costner is asking a California court "to precipitously kick Mother and children out of the family's home" even though there is no child support order in place.
"By requesting that the Court immediately evict his family from the marital residence before making an order for child support, Father is flagrantly ignoring the financial needs of the parties' minor children," Baumgartner's response reads, in part.
Baumgartner had previously committed to voluntarily moving out of the home by Aug. 31.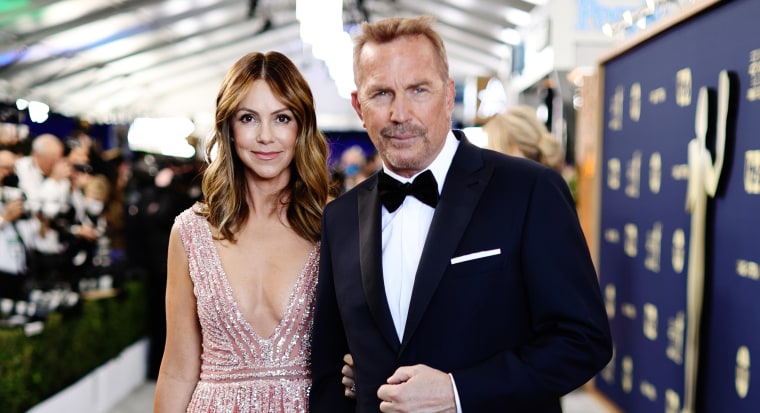 "This is a major undertaking and can only be accomplished with careful planning, particularly as there are three minor children that must be considered," her response continued before noting that the August deadline would "give her 50 days to locate and move to a new residence; given the state of the rental market in Santa Barbara, this is an expeditious but reasonable time frame."
Ultimately, the judge's conclusion called Baumgartner's claims as having no reasonable grounds.
"The contentions made by Mother are without merit," the judge's conclusion reads in part. "The Court has considered Father's request that Mother move by July 13 but on balance she should have more time; on the other hand, Mother's proposed conditional agreement to move out by the end of August is not warranted under these circumstances."
In documents filed later in the day on July 5 in Santa Barbara Superior Court, Baumgartner responded, saying Costner's suggested child support payments were not enough to continue their children's standard of living in a home "anything close" to the multi-million dollar beachfront compound they've grown up in. She also cited the family's propensity for eating out, catering large parties, and traveling via private jet as costs she maintains their kids will need to maintain their standard of living when staying with her.
On May 2, a representative for Costner issued a statement to NBC News describing the circumstances around the divorce "beyond his control."
"It is with great sadness that circumstances beyond his control have transpired which have resulted in Mr. Costner having to participate in a dissolution of marriage action," the actor's rep states. "We ask that his, Christine's and their children's privacy be respected as they navigate this difficult time."
Neither Baumgartner nor Costner returned NBC News' request for comment on July 6.