Britney Spears and husband Sam Asghari are officially separated after one year of marriage.
A source familiar with the situation confirms to NBC News that Spears and Asghari have split: "They're separated and it's best for Britney."
A separate source tells NBC News Asghari has moved out of the home he shared with Spears and is now living in a place of his own. The source confirms Asghari has filed for divorce from Spears. The court documents were not yet available online as of the evening of Aug. 16.
Representatives for Spears and a manager for Asghari did not immediately respond to a request for comment.
The couple tied the knot at their home in Thousand Oaks in Los Angeles in June 2022 after several years of dating.
Spears, 41, met Asghari in 2016 when the Tehran, Iran-born actor played her love interest in the music video for her single "Slumber Party."
Asghari told Forbes in a 2021 interview, that he almost didn't take the gig with Spears, because he wanted to move away from music videos.
"I wanted to do TV, I wanted to do film," he said. "My acting strategy was kind of to go away from music videos. I didn't want to do more and be known as a music video actor, but a good friend of mine was working on a project and they referred me to the team that was picking out the leading role for 'Slumber Party.'"
The "Toxic" singer announced the couple's engagement in September 2021 in an Instagram video that showed her flashing her diamond engagement ring.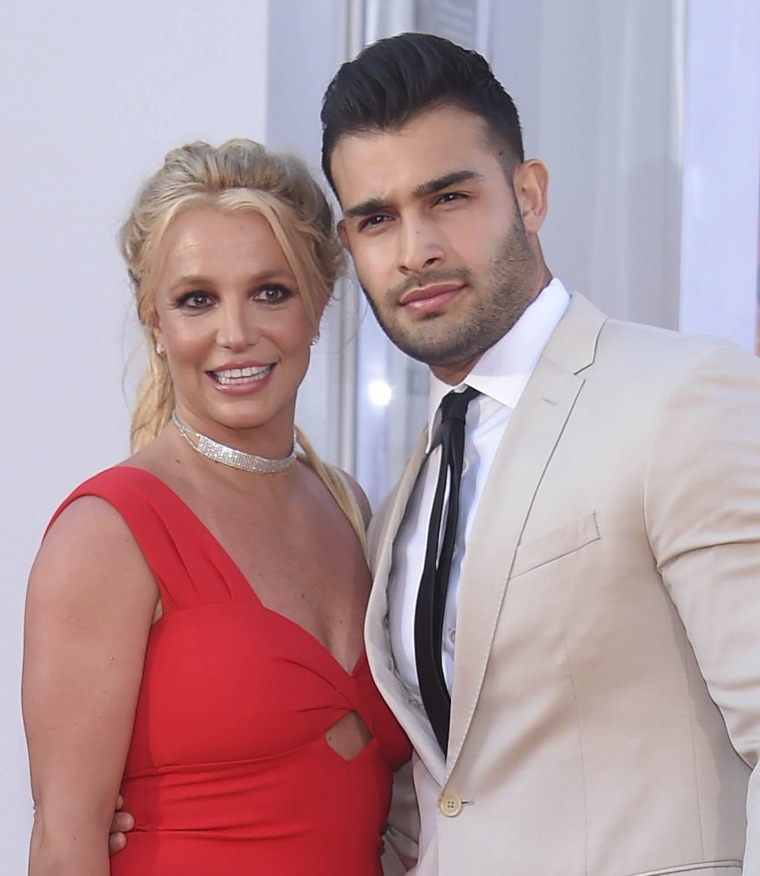 Spears announced in April 2022 that she and Asghari were expecting their first child together.
The pair's baby news came less than a year after Spears revealed to a Los Angeles judge in June 2021 that she was required to have an IUD to prevent her from becoming pregnant while she was under her controversial 13-year conservatorship.
"I want to be able to get married and have a baby," the Grammy winner told the judge at the time.
The conservatorship was terminated at Spears' request in November 2021.
One month after Spears announced the pregnancy, she and Asghari announced in a joint statement that they had suffered a pregnancy loss.
"This is a devastating time for any parent. Perhaps we should have waited until we were further along however we were overly excited to share the good news," the statement said in part.
"Our love for each other is our strength. We will continue trying to expand our beautiful family," the couple added.
News of Spears' split from Asghari comes a little more than a month after Asghari defended Spears in his Instagram stories after she said she was hit in the face by a member of NBA player Victor Wembanyama's security team in Las Vegas. No charges were filed in the case.
Spears was previously married from 2004 until 2007 to her former backup dancer Kevin Federline, with whom she shares two sons, Sean Preston, 17, and Jayden James, 16.
The singer was also married to Jason Alexander, a childhood friend, for less than three days in 2004. She later had the marriage annulled. Alexander tried to crash her wedding to Asghari and was arrested outside of Spears' home in Thousand Oaks, California.