Chase Chrisley and fiancée Emmy Medders have split.
The "Chrisley Knows Best" star shared an update on his and Medders' relationship status, writing on his Instagram story July 25 that they have "agreed to part ways."
"Everybody has been asking a lot of questions regarding Emmy and myself," the statement began. "We both and agreed to part ways and move on with our lives separately. Thank you for respecting our privacy."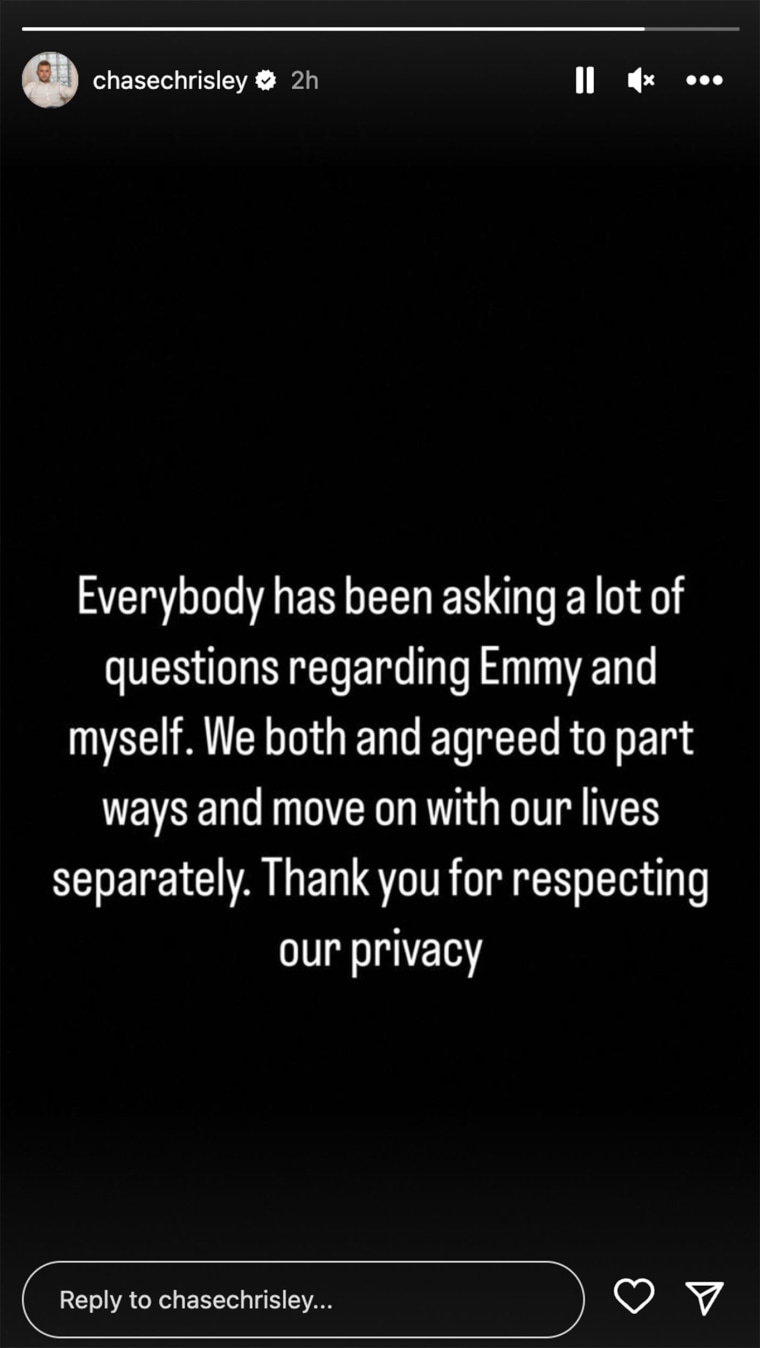 Medders has yet to publicly speak out on the break up.
The pair appear to have both removed photos of one another from their Instagram accounts.
The former couple announced that they had gotten engaged on Oct. 21, 2022 after three years of dating. In the since-deleted Instagram post, Chrisley, 27, and Medders stood in the middle of an empty football field while he went down on one knee.
"I am the luckiest man in the world, being able to call you mine forever is a blessing straight from God," he wrote in the caption. "You are the sunshine when it's dark, you are the rain when it's dry. I love you more than life itself and can't wait to live forever with you! To you my love! Thank you for taking me FOREVER!! @emmymedders."
In her own Instagram post, Medders wrote, "You're everything I've ever dreamed of and more. I love you, Chase Madison Chrisley! My heart is yours forever," adding a red heart emoji.
According to People, Chrisley rented out First Horizon Baseball Stadium in Nashville, Tennessee, and proposed to Medders with a 3.5 carat oval diamond ring. At the time, the newly-engaged twosome told the magazine that they were thinking of getting married in Charleston, South Carolina.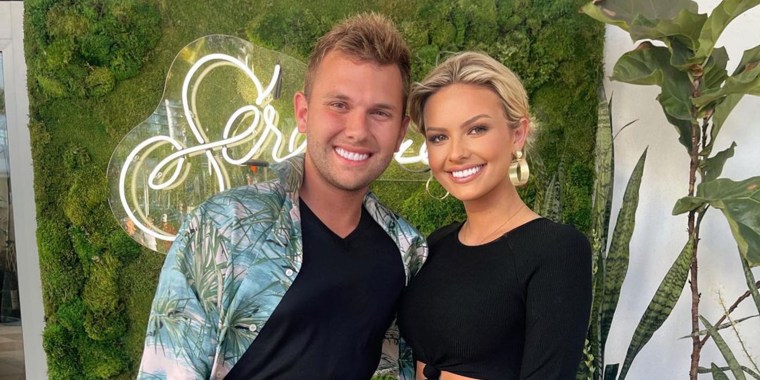 Aside from the separation news, it's been quite the year for Chrisley and his family.
His parents, Todd and Julie Chrisley, reported to prison in January after they were found guilty of fraud, tax evasion and conspiracy to defraud the United States by a federal jury in Atlanta, Georgia. The "Chrisley Knows Best" stars were also accused of trying to defraud Georgia banks out of $30 million in personal loans.
Todd Chrisley is serving a 12-year prison sentence, while his wife received a seven-year sentence.
Chase Chrisley's sister, Savannah Chrisley, has been vocal about the hardships the family has endured in the last year in her "Unlocked" podcast and making sure her siblings are taken care of. The 25-year-old would go on to obtain custody of her 17-year-old brother Grayson and 10-year-old niece Chloe amid their parents' legal woes.