Nachos are hands-down favorites at any party, whether you're just sitting around the TV, hanging out at the local bar, and now tailgating before the game too! These nacho packets cook directly on the grill for melty, cheesy, crispy goodness on the go—topped with all the fixings you crave.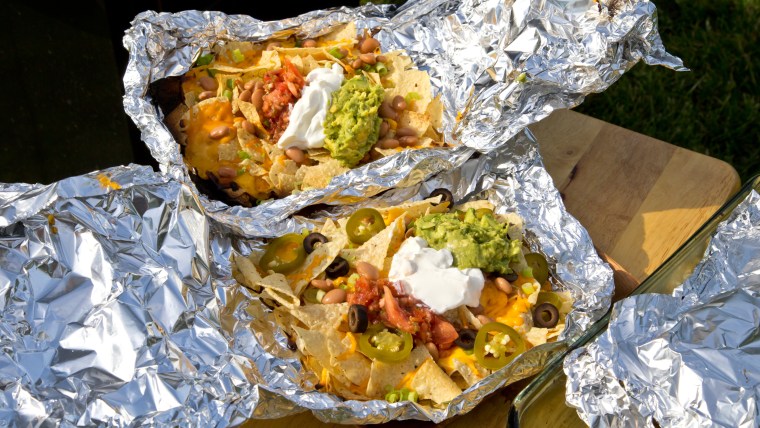 Each packet serves one hearty eater or two people for nibbling and grazing. Double or triple the recipe as needed to make enough nachos to feed the whole tailgating crowd. Assemble the packets on site or build them before you leave for the game, transporting them flat in casserole dishes or large rimmed platters so they don't shift in transit.
Then just fire up the grill and let everyone dig in. Boom—you just won game day.
Related: These ham and cheese sliders with buttery mustard sauce are party perfect