Mother's Day is almost here.
Some unsolicited advice: Don't wait until the eleventh hour to plan a Mother's Day to remember. Lay the foundation with brunch and dinner, then sprinkle in a few Mother's Day activities to round out the day.
Whoever you're celebrating — your mom, grandma, sister, daughter or another maternal figure — these activity ideas are sure to be a hit with everyone involved. Because, really, she really wants is some uninterrupted quality time with her favorite person: you.
So, read on for fun suggestion of things to do on Mother's Day. No matter what you end up choosing, don't forget to take a few pictures and post about it on Instagram with a cute Mother's Day caption so everyone else can see what you already know: Out of all the moms in the world, yours is the best.
Indulge in afternoon tea
Head to your local tea parlor or serve scones, finger sandwiches, tiny treats and tea right at home. Or if you want to include something hot in your spread, take a note from the Scottish and opt for high tea instead.
Treat her to a spa day
When's the last time your mom enjoyed some quality R & R? Exactly. Sign her up for the full spa treatment or pick something that targets a specific need, like a pedicure or deep tissue massage. Treat yourself to a treatment, so you can be there to watch her stress melt away.
Brunch in bed (or anywhere else)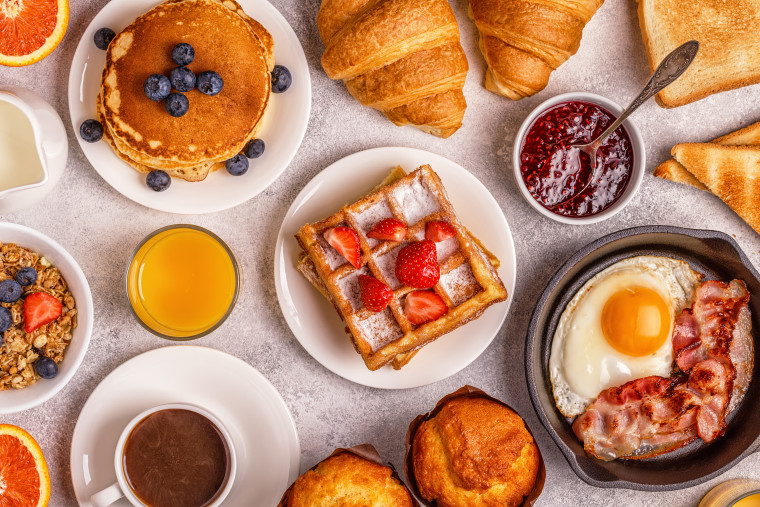 We all know Mom will be up and awake long before anyone else, which certainly can make breakfast in bed a bit of a challenge. Why not make it brunch in bed instead? At this point in the day, she'll have all her chores done (not that she should be doing them on Mother's Day anyway), so she'll have plenty of time to indulge in a leisurely meal of her choice. If going out is more her speed, make reservations at her favorite restaurant.
Go shopping
The mall might be packed, but who cares? Enjoy the day browsing through her favorite stores and offer to pay for that one-of-a-kind item she falls in love with (if you're able to, of course). Throw in lunch or dinner and, voila, you've just planned the perfect day.
Cook something together
Pick up the ingredients necessary for a joint food venture, then spend the day working on it together. Homemade pesto? Chocolate chip cookies? Jars of blueberry jam? Whatever you settle on, make enough for both of you to bring some home and share with the rest of the family.
Visit a botanical garden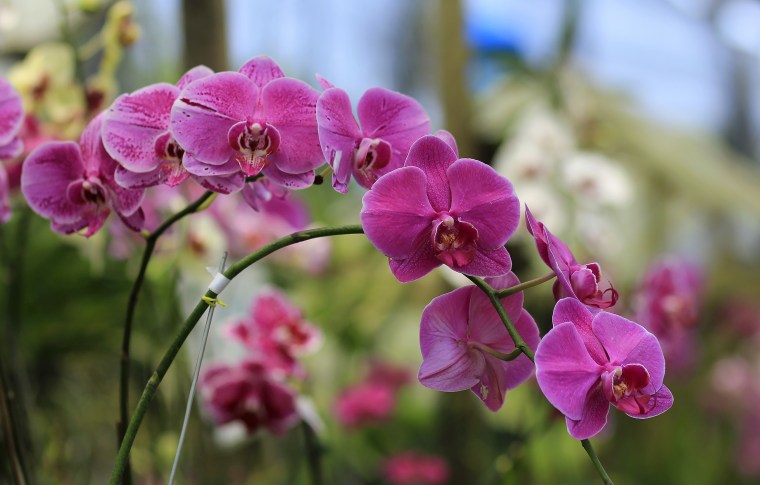 Find serenity among the blooms by taking your mom to a botanical garden or nature conservancy. Just about every state in the U.S. has one (or more) and it's a lovely way to spend time together, especially if she's a gardener.
Offer to do a chore (or two)
One of the best things you can do for your mom on Mother's Day is to do something she doesn't want to do. Because there's no greater gift than your time, which, if we're being honest right now, is the one thing she probably wishes she had more of.
Go on a nature walk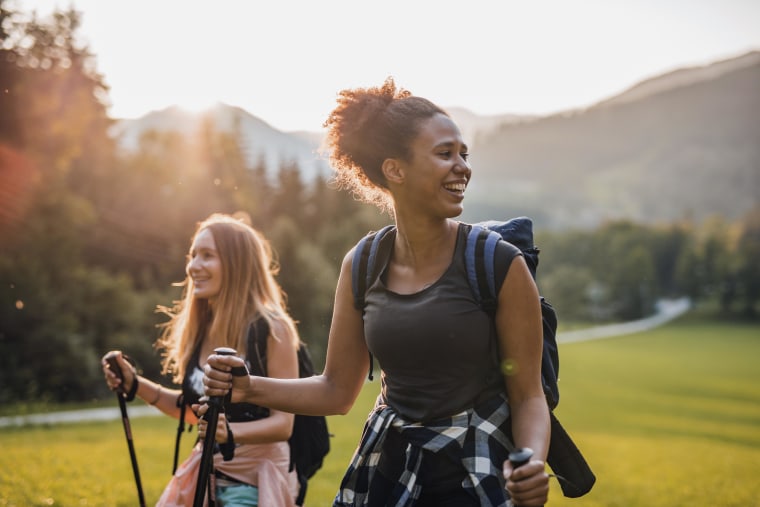 Whether it's a stroll or meander, get outside and enjoy a day doing something in the great outdoors. It doesn't have to be high-octane. In fact, just sitting in the backyard or a local park and listening to the sound of the birds is a peaceful way to enjoy the day. If she's an adventurer, pack a picnic and take a hike.
Plan a surprise
Surprises are sweet. And while not everyone is a fan, your mom certainly won't mind if you show up with tickets to see her favorite sport, Broadway show or an unexpected visit from a long-distance loved one.
Trace your family tree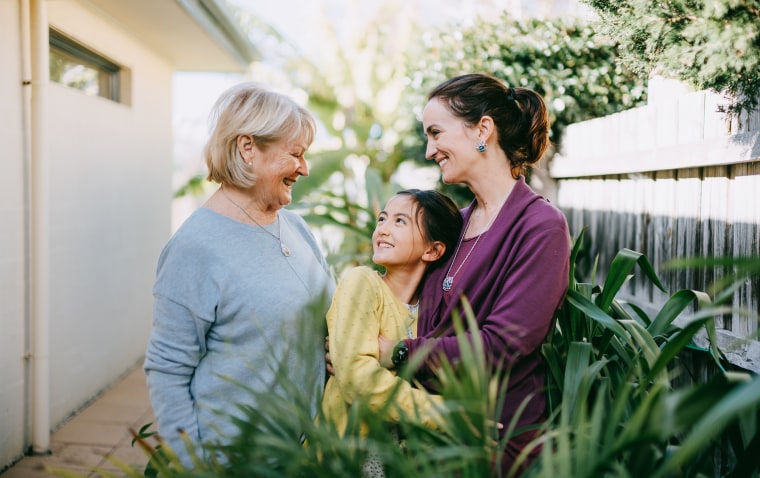 It's never been easier to learn about past relatives and family members. Discover where you came from on a genealogy site or simply by looking at old photos, and asking her to share stories about her parents, siblings and other important people in her life.
Go to a flea market or farmers market
Depending on your mom's preference, take her to a flea or farmer's market, antiques show or art festival. Do your homework ahead of time to find out what events are being held on Mother's Day weekend, then plan your shopping date.
Sing karaoke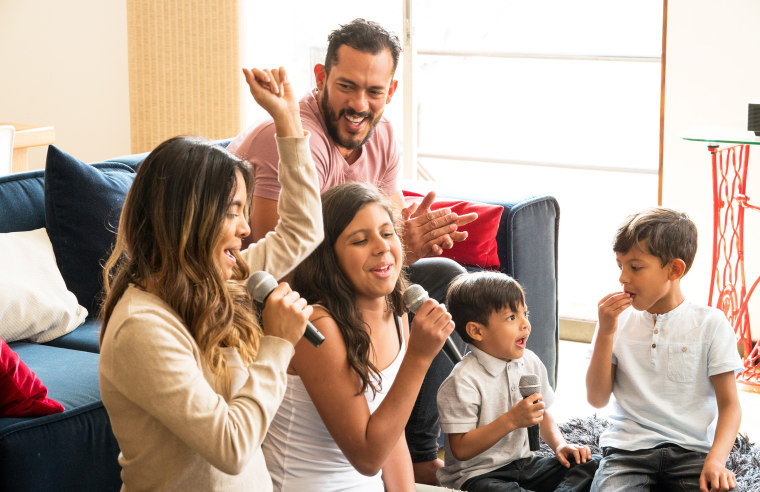 Belt out show tunes, Taylor Swift, Guns 'N Roses or any other music your mom loves by planning a karaoke date. Take her to a club or rent a machine and invite the family to come along so everyone can get in on the act. Taking video of this momentous occasion is mandatory.
Redecorate a room
Is she tired of looking at the same-old, same-old? Help your mom spruce up her least favorite space. Take her shopping for new throw pillows, paint for the bathroom or, if the budget is tight, rearrange the furniture for a fresh new perspective that doesn't cost a dime.
Make a cookbook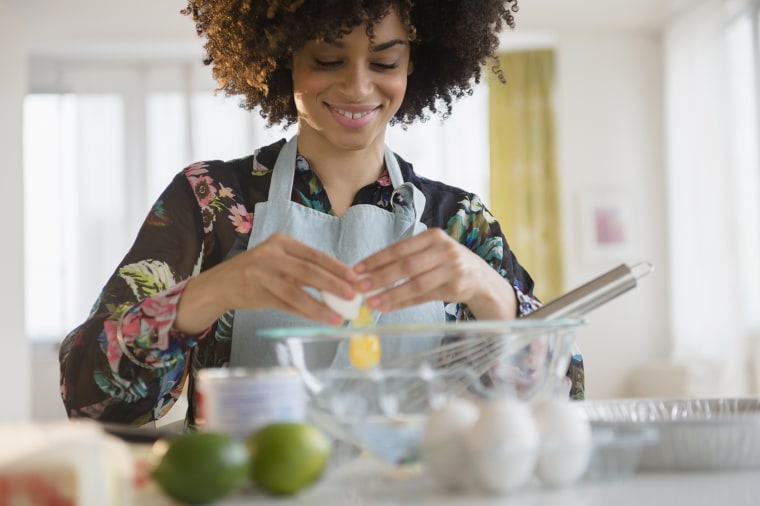 Recipes are how families pass on traditions. Don't let yours get lost in the shuffle of life. Spend the day learning about your family's special meals. When you're through, preserve them all in a cookbook either through an online service or simply make one of your own.
Play trivia
Get to know the person behind the parent by asking your mom trivia questions about her childhood, life, interests and just about everything else. Follow it up with a game of regular trivia questions and answers on everything from movies to music and get the whole family in on the fun.
Visit a winery or take a food tour
If Mom loves sipping vino, find a local winery and go for a tasting or the whole afternoon. Otherwise, search around for a local food tour. Many larger cities and vacation destinations offer them. Who knows? You just might discover something new about your local cuisine.
Pot flowers or garden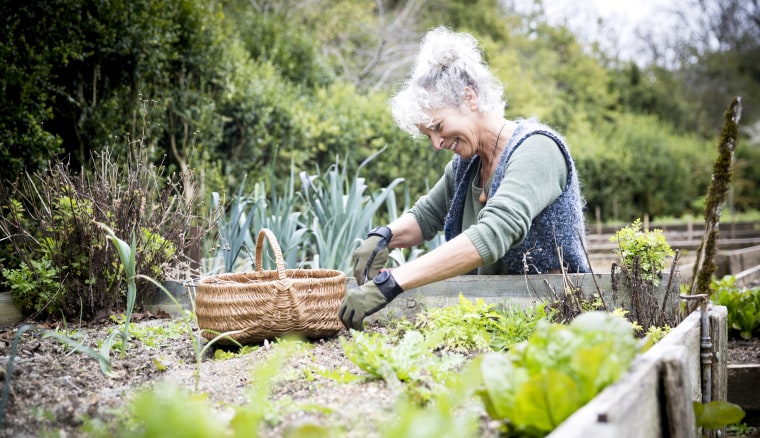 Instead of buying Mom a bouquet or having flowers delivered, head over to the garden center and let her pick out some blooms of her choice. Grab some pots, soil, gardening gloves and anything else you might need, then pot or plant them together.
Make a signature Mother's Day cocktail
Make her favorite drink mom-tastic by customizing it just for her. After all, who deserves a signature cocktail or mocktail more than your mother? Whether it's a fresh lavender spritzer or classic margarita, show your Mother's Day spirit (pun intended) with a drink all her own.
Take a boat cruise
No need to book a vacation to enjoy a cruise on Mother's Day. Every state has some kind of scenic waterway, river or lake, many of which offer daily boat cruises lasting an hour or two, which is just the right amount of time to take in the sights together.
Organize a family portrait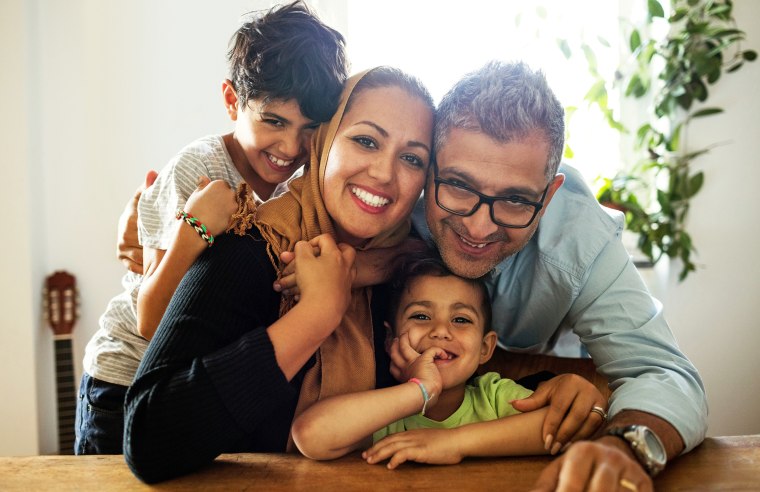 Getting the entire family together is no easy feat. If you can manage it, then preserve the moment by asking a neighbor, friend or passerby to snap a few pictures of the whole crew. Share your favorites with the group or post on social media with a sweet Mother's Day caption.
Try a new hobby
Whether it's knitting, rock climbing or starting a family book club, Mother's Day is a great time to try a new hobby together. Whatever the skill or endeavor, it's better attempted as a team of two (or more) than alone. Even if you end up knitting a sock instead of a scarf, the memories you make will be worth it.
Organize a virtual celebration
If everyone is scattered in different locations, coordinate a virtual Mother's Day celebration. Text or email loved ones ahead of time, then schedule a time to meet. Take this moment to catch up, share memories, play games or plan your next in-person adventure.
Play her favorite board or card game
Cribbage, Spades, Monopoly, Backgammon — the options are endless. If you don't know how to play, ask her to teach you. Not only is it a great way to spend uninterrupted time together, but it'll fire up some friendly (and welcome) competition.
Pick out matching sets of anything
Everything's better in two, so make it your mission to find matching necklaces, t-shirts, garden gnomes or whatever else you think of to share as a pair. No matter what you settle on, it's sure to — wait for it — double the Mother's Day fun.
Dine al fresco
Why eat in when you can take her out? Outside, that is. The Europeans have the right idea because dining al fresco levels everything up a notch and makes any meal feel extra special. While you can always head to a nearby restaurant, you can enjoy a home-cooked meal outside with a portable speaker and twinkle lights.
Take a local field trip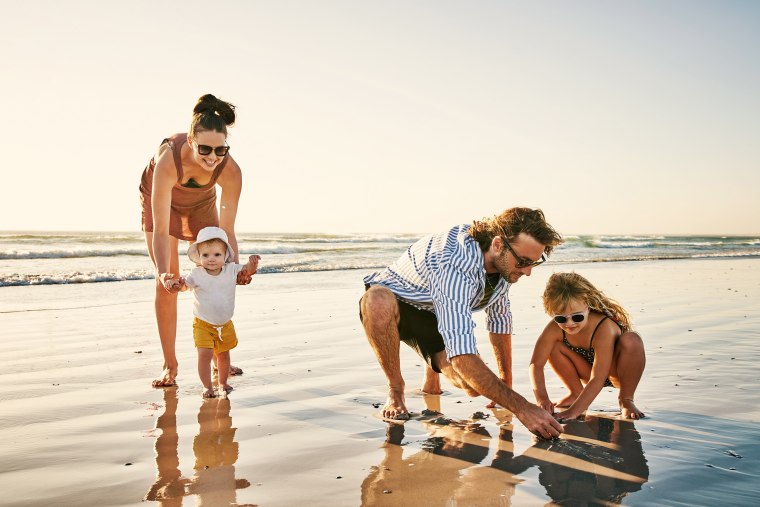 Sometimes we overlook the destinations closest to home. Head to a local spot that's yet to be discovered to see your area in a whole new way. It's a fun adventure — sans the long commute.
Make a playlist
You've probably listened to a thousand songs together over the years, but that doesn't mean you know which ones are her favorite. Find out which tunes she loved as a child, a teen and now. Make a playlist, then listen to it together.
Plan a cultural outing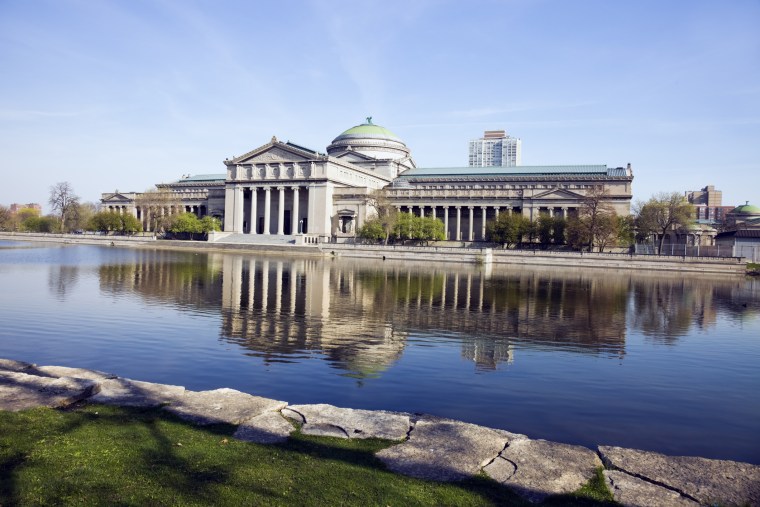 Does she appreciate art? Love the theatre? Enjoy wandering through exhibits at a museum? Whatever cultural activity she enjoys doing in her free time, make a date to do it with her. The only thing better than doing something you love is doing it with someone you love.
Paint a picture or make pottery
Schedule a time to create an original masterpiece with your mom. Follow in the footsteps of Picasso and bring home an abstract or get your hands dirty making a lopsided coffee mug. No matter how your skills stack up, it's the time you spent together that really matters.
Recreate a favorite memory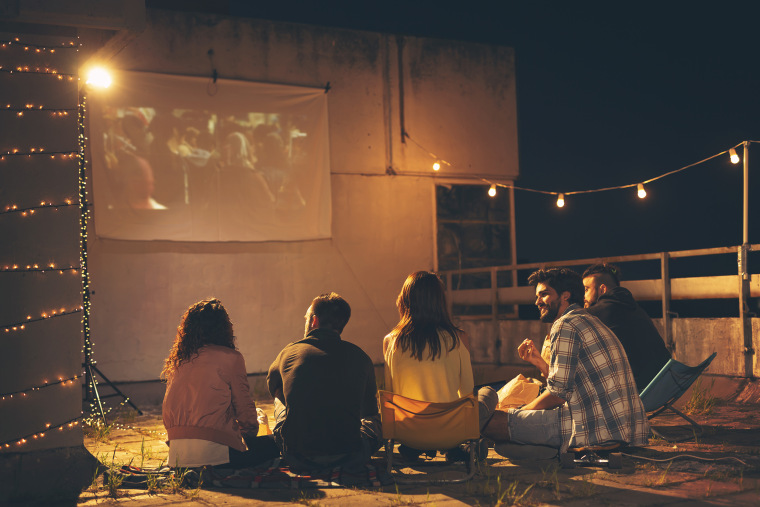 Nothing can take the place of a special moment or memory, but that doesn't mean you can't try. Ask your mom which of them she cherishes the most and if possible, do your best to recreate it. Whether it's the time the family watched movies in the backyard or ate ice cream sundaes for dinner, let the good times roll again.
Make a craft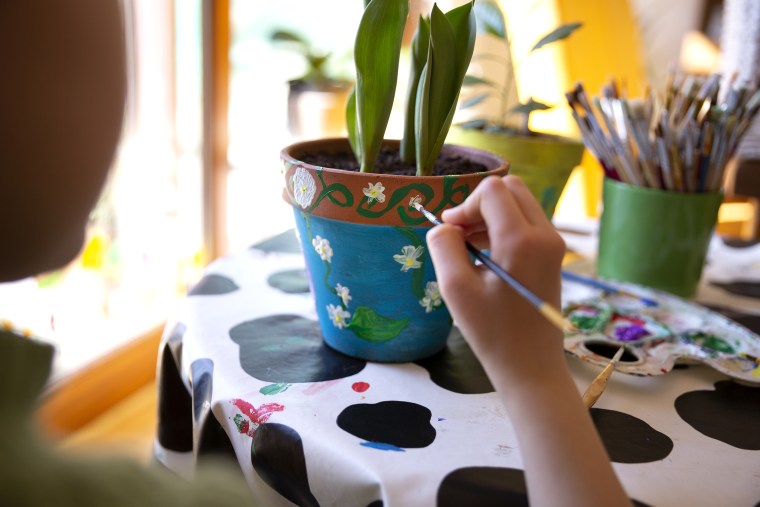 Kids of all ages love making crafts and, no surprise, Mom does, too. Pick up a kit at the craft store or come up with one of your own like making handprint coasters or a one-of-a-kind flower pot.
Detail her car
Is she driving a Messy Mom car? Don't judge because her car is bound to be littered with snack wrappers, water bottles and other cast-offs. Even if the kids have long-since left home, there's no way your mother will turn down an offer to detail her car and make it shine like new.
Visit an amusement park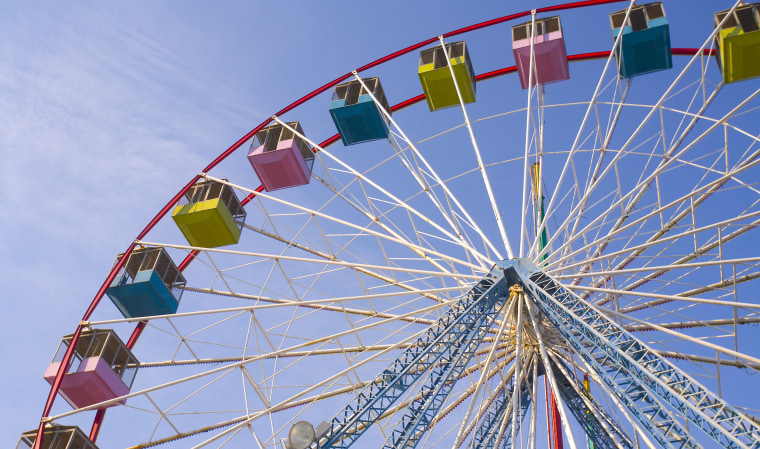 Just because she's a mom doesn't mean she doesn't enjoy thrill rides. If she has an adventurous spirit, plan a trip to the nearest theme park and spend the day riding the rides. With cotton candy in one hand and a giant stuffed dinosaur in the other (from winning the bean bag toss, naturally), she's bound to have a blast.
Make her favorite childhood meal
She's spent a lifetime making you all your favorite meals. Return the favor by whipping up one of her cherished childhood recipes. Not handy in the kitchen? No problem. Do some research to see if a nearby restaurant prepares something similar or enlist the help of someone who knows their way around a kitchen.