Sweater weather is finally here and we are o-fall-cially in for all things autumn!
Pumpkins, changing leaves, warm apple cider and cozy flannels...what could be better?
Nothing, that's what. Which is why we've compiled this list of unbe-leaf-able fall Instagram captions to help celebrate the spirit of the season.
Oh sure, we're more than happy to pack up those turtlenecks when spring arrives. But we're even happier when the time comes to break them out again, because that means autumn has returned.
From Halloween to Thanksgiving, there are so many things to enjoy about this time of year. If you're on the hunt for some fall captions to post with your inspired snaps on Instagram, get ready to dive into this collection of short, cute and funny sayings, which are all just right for whatever dreamy pics you've taken.
We've even got some clever autumn puns to choose from like "Fall aboard!" and "Oh my gourd!"
Need a cute caption for the apple crisp you whipped up in the kitchen? Try, "Go on, bake my day." Or, if you and your boo (sweetheart or ghost, either works) want to post a funny couples pic of you choosing a pumpkin, try "Looks like I picked a good one."
Whatever you need, you're sure to find it fall, er, we mean all, right here.
Simple fall captions
No more Mr. Spice Guy.
It's the most wonder-fall time of the year.
Fall aboard!
Go on, bake my day.
Sweater late than never!
Rakes-n-pains.
Let it tree.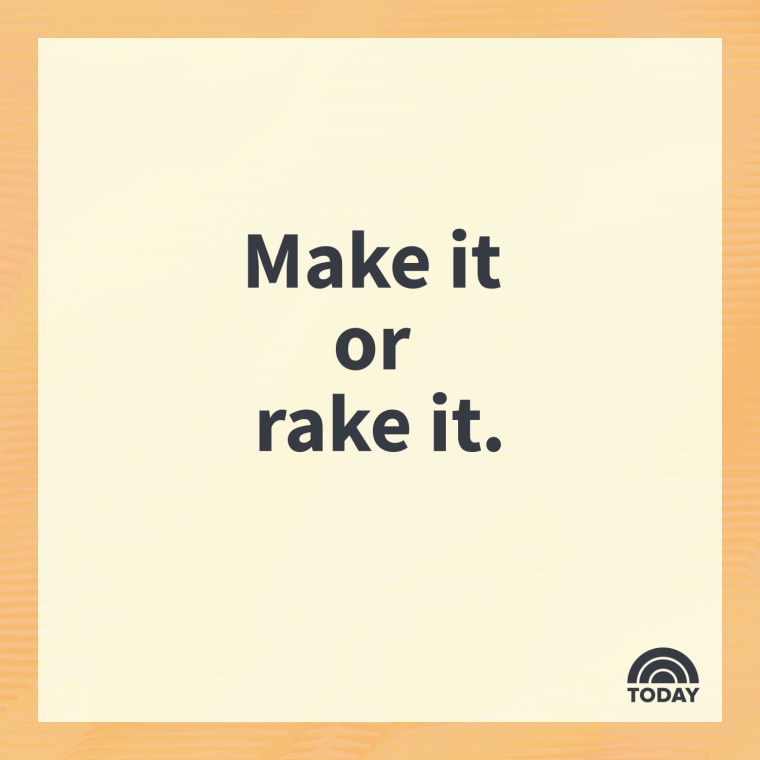 Roll the spice.
Commander-in-leaf.
Eat, drink and tree merry!
I couldn't have said it sweater myself.
Tis the season of peeping.
Frost and found.
Back to cool.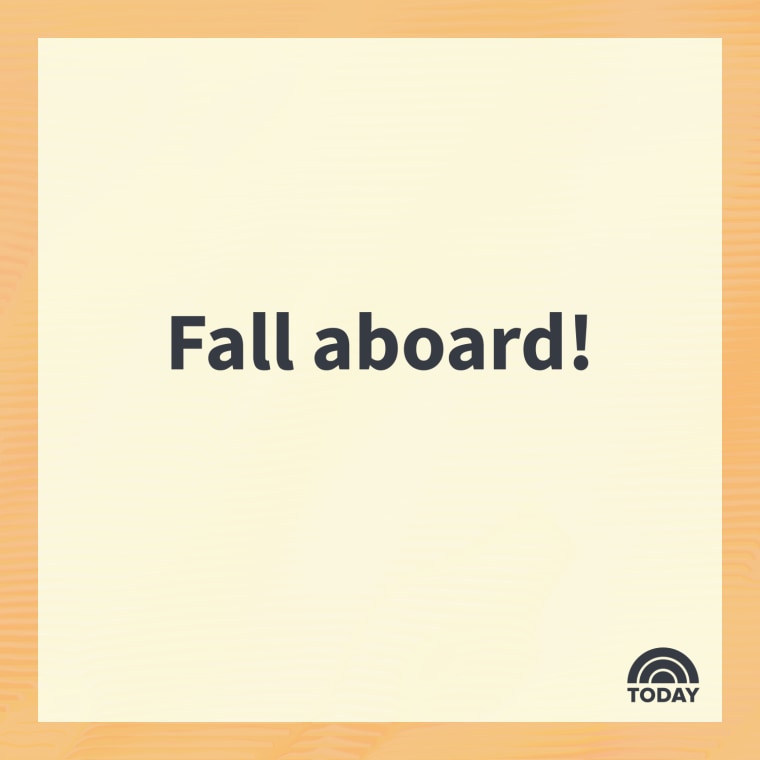 Scarves and stripes forever.
Flannel surfing.
Make it or rake it.
Baking care of business.
This apple crisp has got a-peal.
I only have pies for you.
Short fall captions
Leafing summer behind.
It's tailgate time!
Falling for fall.
Fall-elujah!
Happy pumpkin spice season!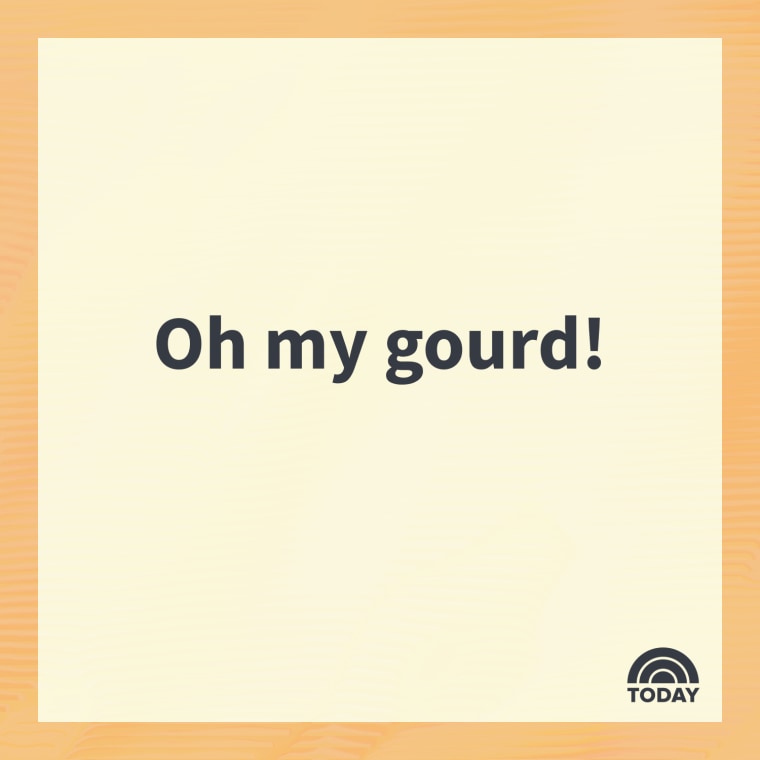 That's fall folks!
You better be-leaf I'm ready for fall.
Happy fall y'all!
Hay there!
Mum's the word!
Hello sweater weather!
Peace, love and pumpkins.
Easy as pumpkin pie.
Feelin' fall.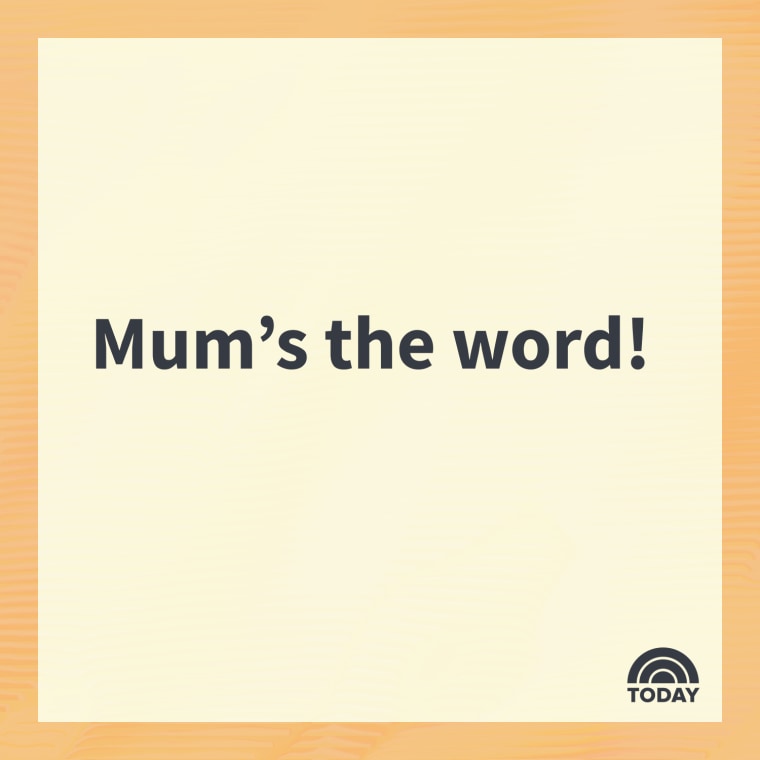 Do I smell pumpkin spice?
Oh my gourd!
Life is gourd.
Got pumpkins?
Another day, another pumpkin.
Cute fall captions
Happiness is warm apple cider on a cold day.
Only here for the apple cider doughnuts.
It's officially turtleneck season!
Feeling (pumpkin) spicy.
Pumpkin spice and everything nice.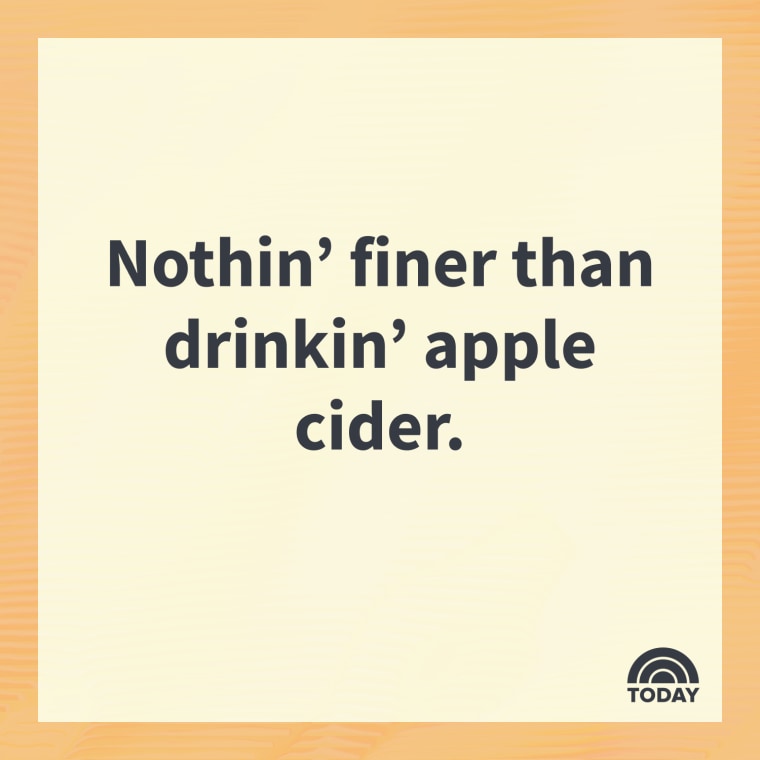 Just a cute lil' pumpkin.
I'm mad for plaid.
Nothin' finer than drinkin' apple cider.
Here for the hayride!
Pumpkin is my season all year long.
Deck the halls with boughs of fall-y (fa, la, la).
Excuse me, but did someone say "football?"
Flannel is always in season.
I'm only here for the wings.
Pregame is the only game.
Let them eat pie!
Keep calm and drink apple cider!
Orange isn't my best color — it's my only color.
Funny fall captions
If you went to an apple orchard and didn't post a pic, did it even happen?
Soup season is officially here.
What did one tree say to the other? Every fall I leave.
Keep your pumpkin spice out of my coffee.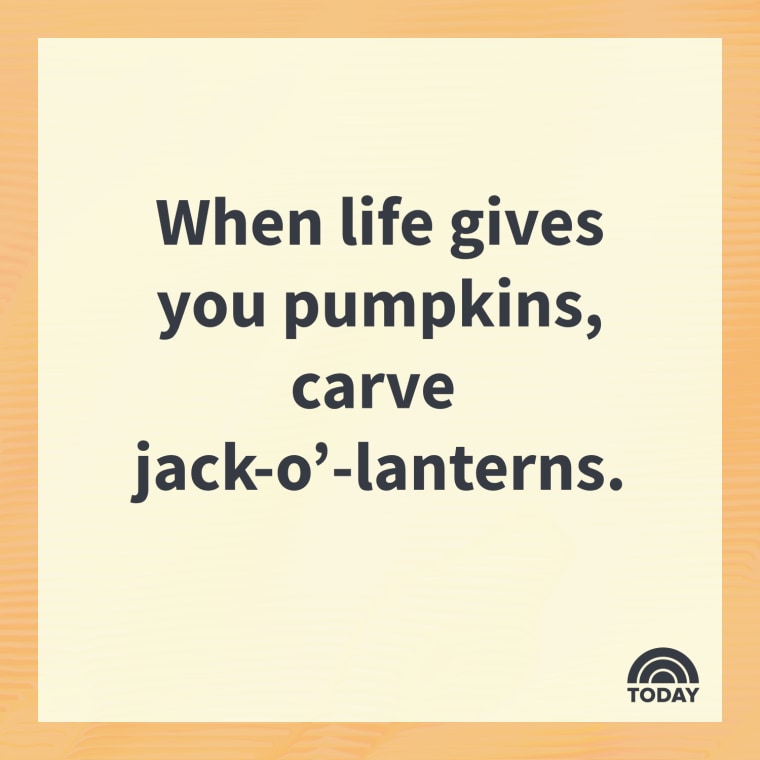 Where do pumpkins hold work meetings? In the gourd-room.
Make like a tree — and a leaf.
When life gives you pumpkins, carve jack-o'-lanterns.
I'm the pump-king of the patch.
Feelin' gourd as heck!
Houston, we have a pumpkin.
Orange you glad it's fall?
I haven't lost a tailgate yet.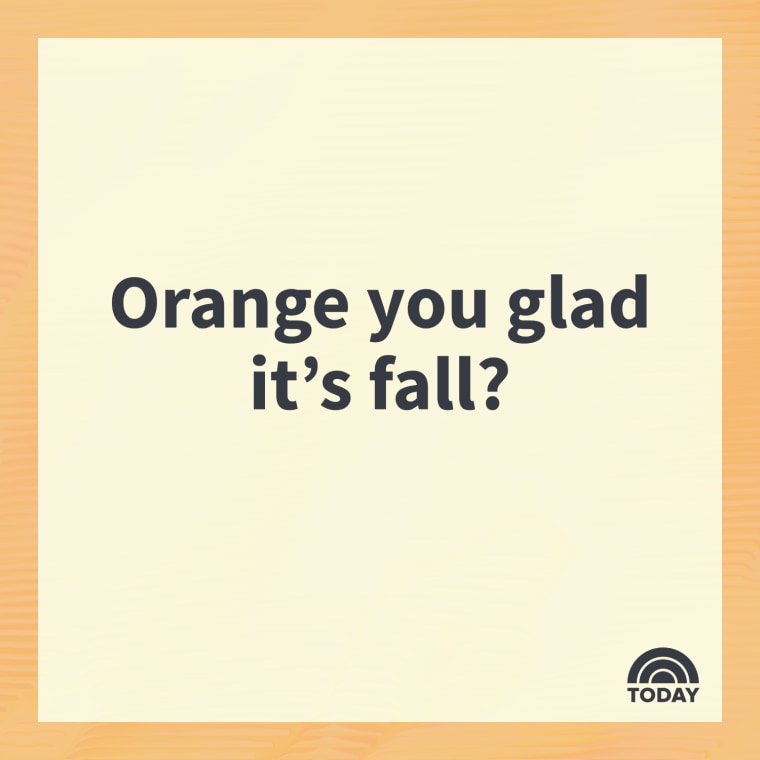 It doesn't matter if you win or lose, it's how you tailgate that counts.
I'll admit it: I cry over spilled pumpkin spice.
I've never met a pumpkin I didn't like.
No gourds, no glory.
Who let the pumpkin out of the bag?
First day of fall captions
It's beginning to look a lot like fall.
It's sweater, pumpkin spice latte and Crock Pot season.
Is it October yet?
All pumpkin everything.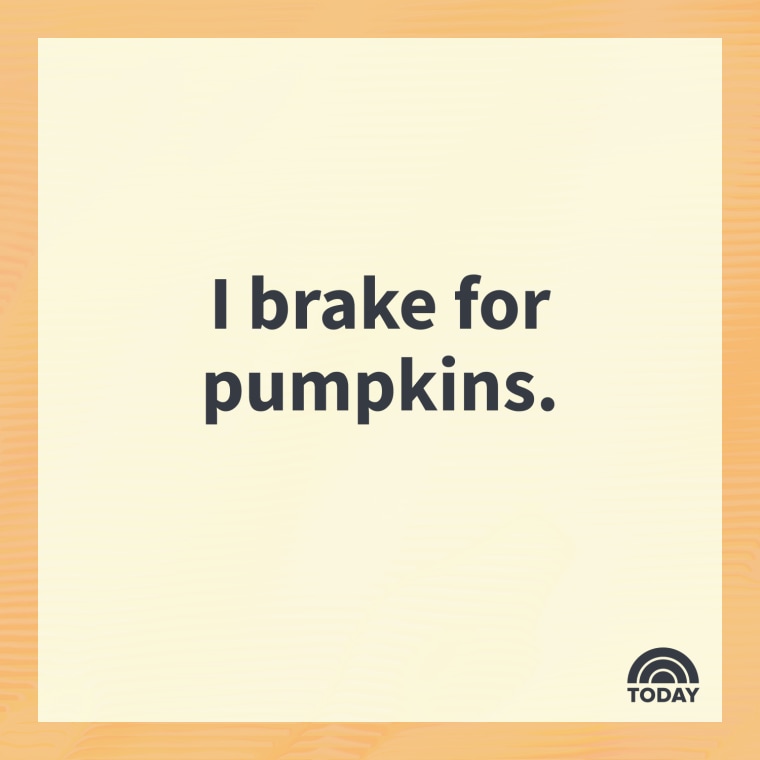 School supplies and falling leaves go hand in hand.
I brake for pumpkins.
Getting my autumn on!
Fall is my favorite color.
All pumpkins on deck!
Autumn is bliss.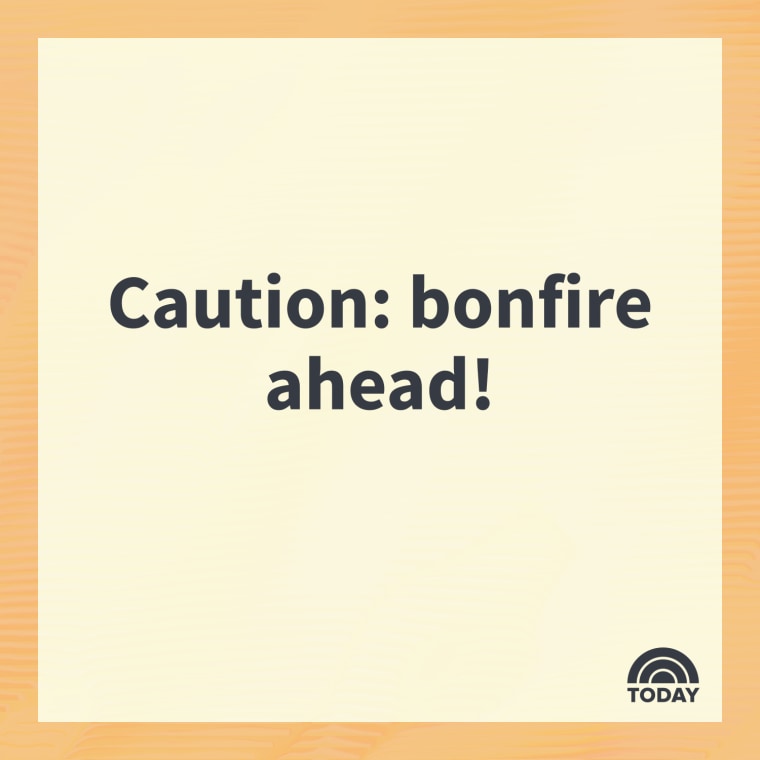 Somewhere there's a pile of leaves with my name on it.
Caution: bonfire ahead!
Autumn breeze, falling leaves.
Wake me up when it's winter.
It's not a season, it's a lifestyle.
Fall captions for couples
You're my gourd luck charm.
If you were an apple, I'd pick you!
Our love is even sweeter than caramel apples.
Sweater weather is better together.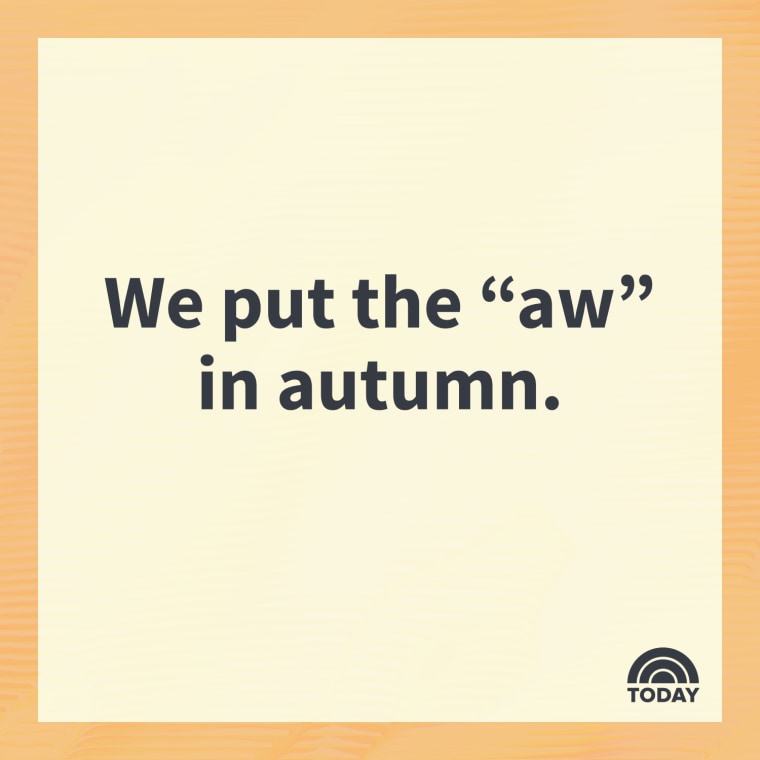 I can't help fall-ing in love with you.
My cutie pie.
Looks like I picked a good one.
I think you're gourd-geous!
You're the apple of my eye.
I'm fallin' for you!
You're the pumpkin to my spice.    
You look gourd to me!
We're just two pumpkins in a patch.
We put the "aw" in autumn.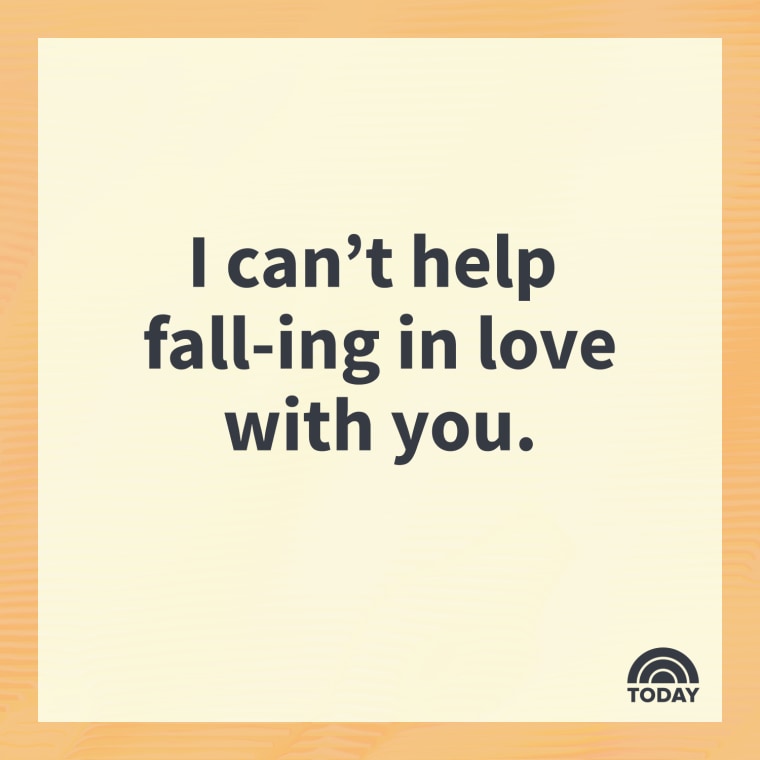 Let's give 'em pumpkin to talk about.
We're the pick of the patch.
You had me at jack-o'-lantern.
Hey there, pumpkin!
I love you to the pumpkin patch and back.
I like you a (pumpkin spice) latte.
You're the best thing since ... apple pie.
All's fair in love and pumpkin spice.
Fall captions for friends
#SquashGoals
Queens of the pumpkin patch.
Hay! Wanna go for a ride?
Pumpkins are a girl's best friend.
Getting ready to paint the town orange!
Cutest apples in the orchard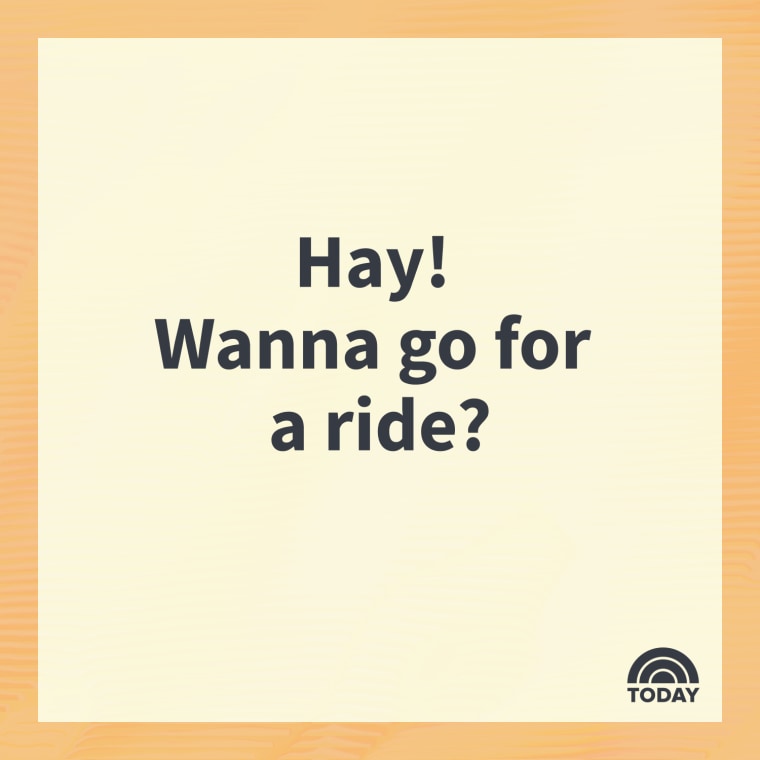 It's true: The apples that don't fall far from the tree.
We're as sweet as caramel apples.
Sweater weather is always better together.
Meet the (pumpkin) spice girls.
Fall captions inspired by poems
"Until they think warm days will never cease." — John Keats, "To Autumn"
"Essence of winter sleep is on the night." — Robert Frost, "After Apple Picking"
"And gathering swallows twitter in the skies." — John Keats "To Autumn"
"Of the great harvest I myself desired." — Robert Frost, "After Apple Picking"
"The trees are in their autumn beauty." — William Butler Yeats, "The Wild Swans at Coole"
"Nature's first green is gold." — Robert Frost, "Nothing Gold Can Stay"
"The fallow fields glitter like water indeed." — John Clare, "Autumn"
"Then leaf subsides to leaf." — Robert Frost, "Nothing Gold Can Stay"
"O wild West Wind, thou breath of Autumn's being." — Percy Bysshe Shelley, "Ode to the West Wind"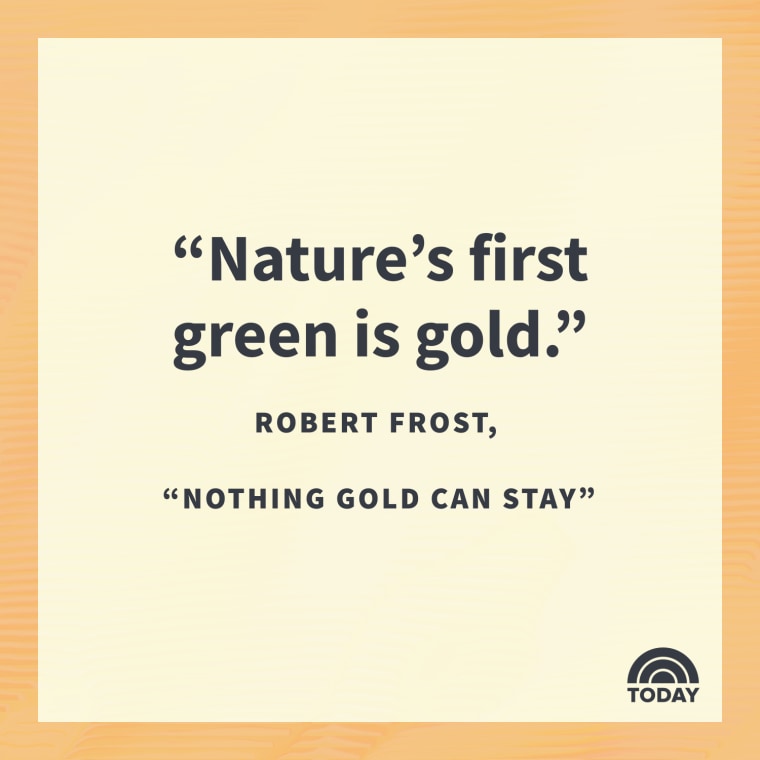 "Apples I didn't pick upon some bough. But I am done with apple-picking now." Robert Frost, "After Apple Picking"
"Under the October twilight the water / Mirrors a still sky." — William Butler Yeats, "The Wild Swans at Coole"
"If Winter comes, can Spring be far behind?" — Percy Bysshe Shelley, "Ode to the West Wind"
"That time of year thou mayst in me behold / When yellow leaves, or none, or few, do hang." — William Shakespeare, "Sonnet 73"
"After the summer's yield, Lord, it is time / to let your shadow lengthen on the sundials." — Rainer Maria Rilke, "Day in Autumn"
"Burning hot is the ground, liquid gold is the air; Whoever looks round sees Eternity there." — John Clare, "Autumn"
Fall captions inspired by song lyrics
"Summer has come and passed / The innocent can never last / Wake me up when September ends." — Green Day, "Wake Me Up When September Ends"
"I watch the birds fly south across the autumn sky / And one by one they disappear." — The Moody Blues, "Forever Autumn"
"The falling leaves / Drift by the window / The autumn leaves / Of red and gold." — Frank Sinatra, "Autumn Leaves"
"The autumn leaves have got you thinking / About the first time that you fell." — Eagles, "Wasted Time"
"It's autumn in New York /It's good to live it again." — Louis Armstrong, "Autumn in New York"
"And it's hard to hold a candle / In the cold November rain." — Guns N' Roses, "November Rain"
"Do you remember / The 21st night of September? / Love was changin' the minds of pretenders / While chasin' the clouds away." — Earth, Wind & Fire, "September"
"And the leaves that are green turn to brown / And they wither with the wind / And they crumble in your hand." — Simon & Garfunkel, "Leaves That Are Green"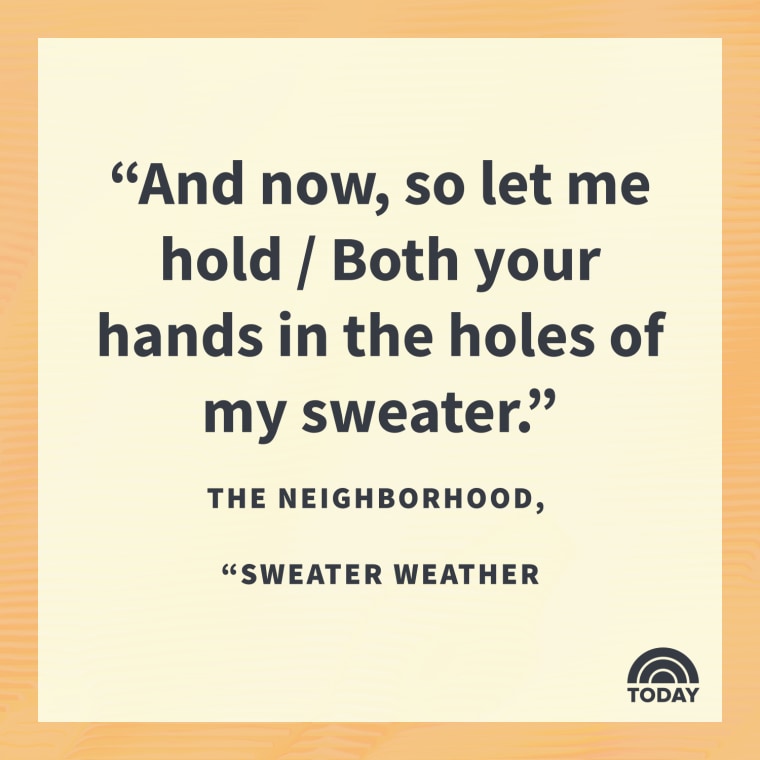 "Leaves were falling around me / Groaning city in the gathering dark." — Don Henley, "New York Minute"
"But I miss you most of all, my darling / When autumn leaves start to fall." — Frank Sinatra, "Autumn Leaves"
"We could slip away / Wouldn't that be better / Me with nothing to say / And you in your autumn sweater." — Yo La Tengo, "Autumn Sweater"
"And now, so let me hold / Both your hands in the holes of my sweater." — The Neighbourhood, "Sweater Weather"
"The summer sun is fading as the year grows old / And darker days are drawing near." — "The Moody Blues, "Forever Autumn"
"I want to see you dance again / Because I'm still in love with you / On this harvest moon." — Neil Young, "Harvest Moon"
"Strange how the night moves / With autumn closin' in." — Bob Seger, "Night Moves"
"We had joy, we had fun, we had seasons in the sun." — Terry Jacks, "Seasons in the Sun"
"All the leaves are brown / And the sky is gray." — The Mamas & The Papas, "California Dreamin'"