Dads are seriously the best.
That's why they get a whole day dedicated to doing all their favorite things like "resting their eyes for a minute" on the couch, playing golf or spending time with the people who love them the most.
And there's no better time than Father's Day to shower them with thoughtful messages, unique gifts and to reminders that out of all the dads in the world, we're happy they're ours.
Whatever activities you've got planned for Dad this year, you may be wondering when Father's Day falls this year because while everyone knows it's in June, it's easy to lose track of exactly which Sunday it falls on.
To ensure you don't forget your dad, stepdad, father-in-law or other father figure in your life, we've got the lowdown on when Father's Day is and why we celebrate it, along with some other interesting facts including how much we spend on our dads each year and how long it took to actually make Father's Day an official holiday.
Spoiler: Moms got their own day long before our dads did, which means we've got a lot of lost time to make up for.
So, with no time to waste, here's everything you need to know about Father's Day 2023.
When is Father's Day in 2023?
This year, Father's Day is celebrated on Sunday, June 18, So, if you haven't gotten around to making plans for your special guy, there's no time like the present to plan brunch, a backyard barbecue or a day out on the fairway.
And, of course, don't forget to send him heartfelt Father's Day wishes in a greeting card, via text or on social media.
Does the Father's Day date change every year?
While Father's Day is celebrated annually on the third Sunday in June, it doesn't always land on the exact same date.
For example, Father's Day falls on Sunday, June 18, this year, but last year it was celebrated on June 19. Looking ahead, Father's Day will arrive a few days early in 2024, falling on Sunday, June 16.
Why do we celebrate Father's Day?
The inspiration for a day dedicated to dads goes back to the early 1900s. After her mother died during childbirth, Sonora Smart Dodd and her siblings were raised by her father, a Civil War veteran named William Smart.
To show her gratitude to her dad, Dodd initiated a day to "instill the same love and reverence for the father as is the mother's portion," as Dodd wrote in a 1910 newspaper article.
At her urging, the very first Father's Day was celebrated on June 19 that same year. It's no coincidence Father's Day is celebrated in June since Dodd chose the date based on father's birthday month.
When did Father's Day become a holiday?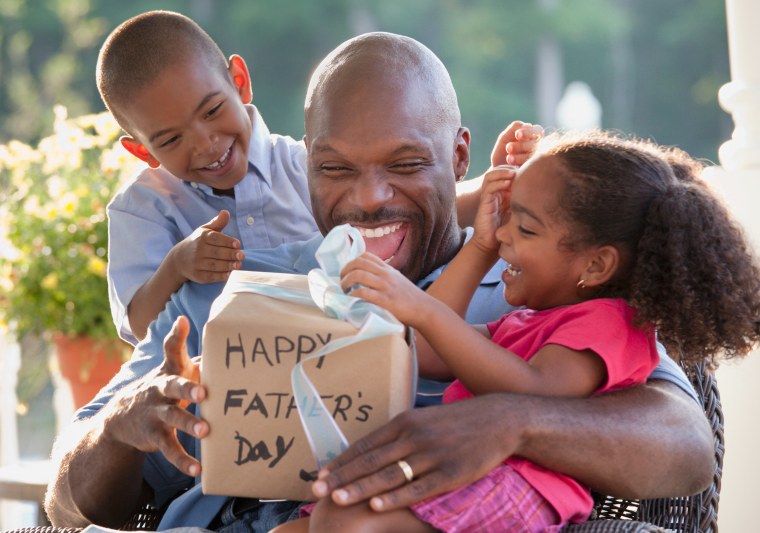 While Dodd organized the first Father's Day more than a century ago, many years passed before it became an official holiday.
Word eventually spread and soon enough, Father's Day was being commemorated throughout the nation with the rose becoming its symbol. Wearing a colored rose represented a living father and a white rose symbolized a father who had died.
In the years that followed, various presidents like Calvin Coolidge and Lyndon B. Johnson commemorated the day, but it wasn't until President Richard Nixon signed a proclamation in 1972 that Father's Day became an official American holiday.
How much do Americans spend on Father's Day?
It may have taken some time to put Father's Day on the map, but now that it is, everyone goes all out to show the men in their life just how much they mean to them.
According to the National Retail Federation, Americans planned to spend a record-breaking $20 billion in 2022 on everything from books and clothes to electronics, tools and gift cards.
And this year promises to be the same.
The average shopper is expected to dole out around $174 on Father's Day gifts with the top three categories being greeting cards, clothes and special outings.