Earlier this week, Al "Jalapeño" Roker and "Texas" Tamron Hall got into a friendly debate about an extremely important topic: nachos! 
It was a twofold dispute on the type of cheese and proper placement of toppings: Tamron's cheese choice is Velveeta, while Al prefers Monterey Jack and cheddar. Lone Star-style tailgater Tamron loves all the toppings dumped on top, but Al chooses to layer his so he gets all the goods with every bite.

Friday is the showdown! Willie Geist will be the judge and will crown one recipe supreme!
If you want to get in on the action, too, make Al and Tamron's recipes and send us a photo on Facebook, Twitter and Instagram using #OrangeRoom.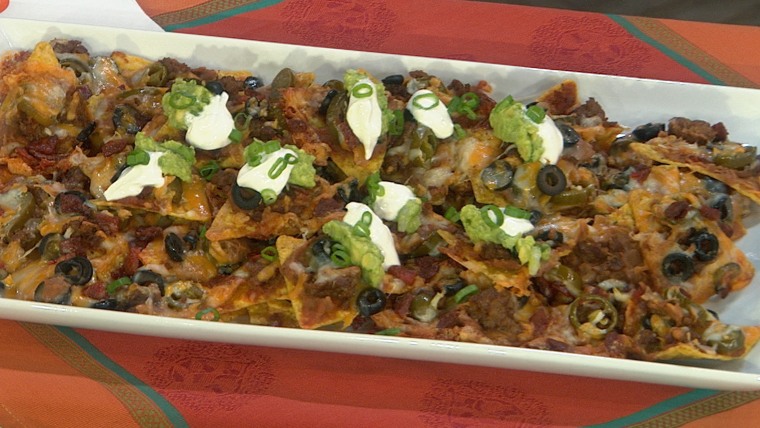 Al's nacho recipe
4 oz. tortilla chips (about 6 cups)
1 (16 oz.) can refried beans
1 (3 oz.) can jalapeño peppers, drained and chopped
1 (2.25 oz.) can sliced black olives, drained
3 oz. grated Monterey Jack cheese (about 3/4 cup) 
3 oz. grated cheddar

Instructions
Position rack in center of oven and preheat to 450°F. Lightly oil a 9-by-13-inch baking dish.

Using a table knife, spread a small amount of refried beans on each tortilla chip. Spread chips evenly in the prepared baking dish, then sprinkle with jalapeños, olives, and grated cheeses. (This step can be performed up to four hours in advance. Cover dish and keep refrigerated.)

Bake until cheese is melted and bubbling, about 10 min. Serve with salsa, chopped scallions, chopped cilantro, diced avocado and sour cream, if desired.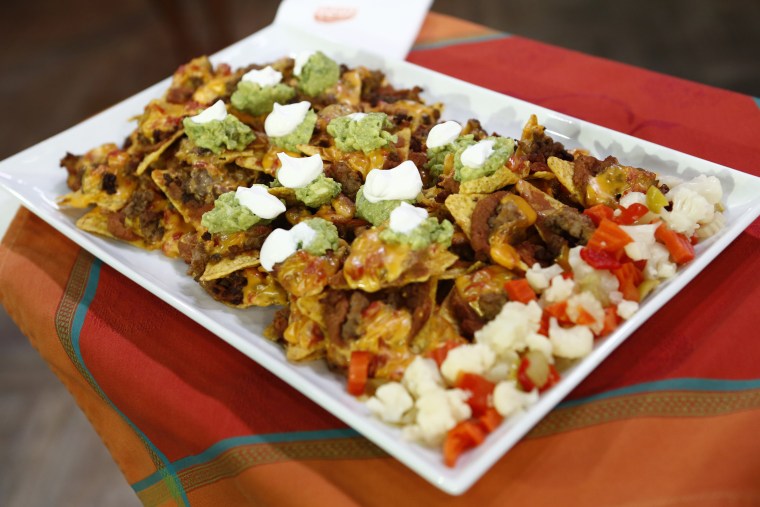 Tamron's nacho recipe
4 oz. tortilla chips (about 6 cups)
1 (16 oz.) can refried beans
1/2 lb. ground beef
1/2 lb. pork sausage, casings removed
6 oz. Velveeta
About 1/2 cup canned diced tomatoes with chilies, like Ro-Tel

Instructions
In a large skillet over medium-high heat, cook beef and sausage together, breaking up large pieces with a wooden spoon, until meat is browned and cooked through. Set aside. Cut Velveeta into 1-inch chunks and place in a microwave-safe bowl. Microwave on high about 90 seconds, or until Velveeta is melted. Stir in tomatoes to taste. Spread chips on a large serving plate. Top with meat, dollops of refried beans, and spoonfuls of Velveeta-tomato mixture. Serve with guacamole, sour cream, and banana peppers or giardiniera peppers, if desired.
Follow TODAY digital dude Kyle Michael Miller on Twitter.