This month is Earth Month (and today, Earth Day), and it is as good a time as any to start shopping sustainably — and according to experts, treating yourself to an outfit that will last, wear after wear, is a great and easy place to start. You probably already know this practice as "slow fashion."
What is slow fashion?
Slow fashion, as opposed to fast fashion, is the concept that ethically made, higher-quality items are a better buy — even if this tends to make them cost more.
"A lot of [sustainable] brands have higher price points for a reason — incorporating fair worker wages and the cost of quality materials," stylist and ethical fashion advocate Kara Fabella says. Fast fashion may make a smaller dent on your wallet upfront — but the true costs might be more than you realize.
Conscious shopping (intentionally shopping for slow fashion items) will require you to rework your calculation of an "affordable" product, factoring in both what Fabella references above, as well as how long you'll wear it and how long the material will last.
But conscious shopping on a budget isn't just limited to buying new items: Plenty of brands — both major retailers and those that have made most (or all) of their supply chain sustainable — also have trade-in, resale and/or secondhand programs to help you dress fashionably but sustainably for less.
With all that said, we wanted to share a list of our favorite brands that are taking big steps in creating affordable sustainable fashion that contributes to the well-being of our planet — and our closets.
Below, check out our favorite affordable pieces that are not only stylish and well-made, but also won't break your budget (literally, they start at $11). We also have guidance from style and sustainability experts, who answer some of your top questions. Use the links below to jump to a specific category.
Legit vs. greenwashing? | Eco strides by Target, H&M and more | Best affordable brands, according to experts | More affordable brands, from $11 | Best resale/trade-in programs | What to look for | FAQs | Meet our experts
How can I tell if a brand is greenwashing?
When it comes to your favorite brands' climate and environmental initiatives, it all comes down to the details: how transparent they are about the measures they're taking to change systems and business practices, explains Austin Whitman, CEO of Climate Neutral, a nonprofit that certifies fashion brands like Allbirds and Vuori for their carbon footprint.
"Trusted third-party certifications and ratings provide a useful starting point," he adds. In addition to the globally-recognized Climate Neutral, other reliable certifications include B Corp, GOTS and more. (Many of these organizations' websites have a "find a certified brand" search tool, which we've linked to.)
"It should be easy to zoom in and understand details about current and future actions and the expected outcomes. ... Companies should be honest about where their efforts are paying off — and where they're falling short," Whitman adds.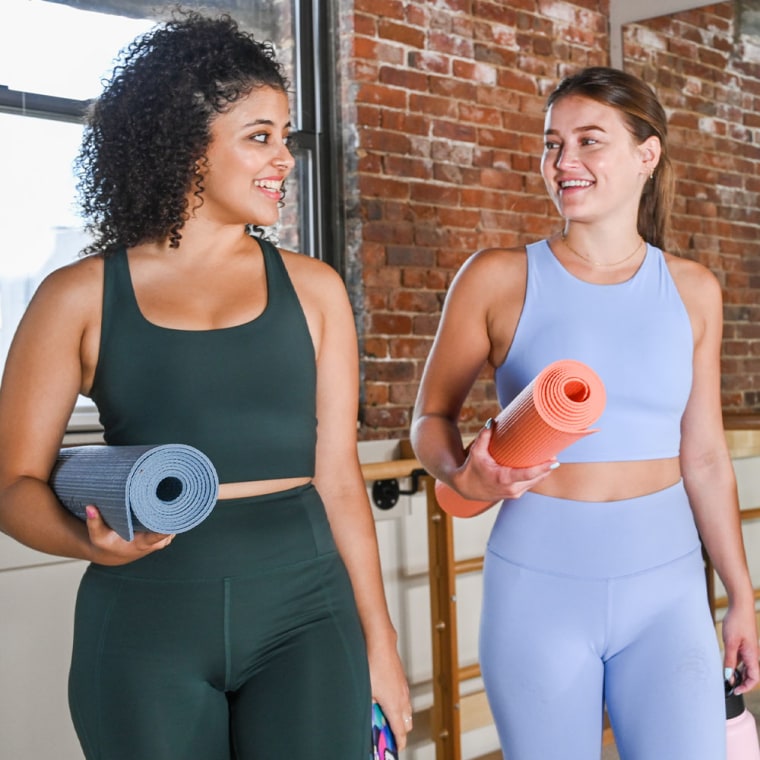 Big retailers and brands making big sustainability changes
From the cultivation of fibers to the final product and all the steps in between, sustainable fashion involves every aspect of the supply chain. And we're glad to see major retailers making significant efforts toward a more sustainable future.
"When [big retailers] make a change, they will buy the same material for so many units, so many stores and so many lines — they're able to move the sustainability needle," says Andrea Kennedy, Fashion Merchandising and Sustainability Professor at LIM College and VP of Sustainability at Material Exchange.
This Earth Day, consider supporting these green initiatives from retailers you may already know and love:
Target. According to Taylor, Target is one of the pioneering large-scale retailers in adopting sustainability in their operations. By 2040, the brand says they'll be carbon-neutral, and they're taking steps to achieve this by transitioning their electricity usage to renewable sources. You can shop Target's sustainable lines at Universal Thread (recycled cotton and polyester fashion) and Everspring (plant-based household and personal care).
Walmart. The Sustainable Apparel Coalition (SAC) is a group of clothing and footwear companies, nonprofit organizations and academic institutions founded in 2010 who work together to develop and promote sustainable production practices, as well as to measure and evaluate the environmental and social impacts of apparel and footwear products. Walmart and Patagonia together are really the ones that started SAC, Kennedy says. Today, Walmart strives to source materials from diverse supplies and in partnership with Acres for America, they've conserved over 1.8 million acres of land since 2005.
H&M. Like Target and Walmart, Kennedy says H&M has a big sustainability team to implement sustainable practices. The brand has made strides in adopting circular business models, such as the H&M X ThredUp secondhand store (see what "circularity" means in our FAQ section).
American Eagle Outfitters. Aerie joined the Better Cotton Initiative (BCI) in 2015 and now sources 35 percent of their cotton from sustainable sources and 15 percent of their nylon from recycled materials. It's a small step, and Aerie acknowledges that, saying they aim to source 100 percent of their cotton from sustainable sources, and 50 percent of their polyester from recycled sources by 2023. You can shop Aerie's sustainable line at Real Good Swim.
Best affordable eco-friendly brands, according to experts
With their ultra-soft basics available in inclusive sizes and a not-to-miss maternity line, Knickey gets rave reviews from all our experts. Their unabashed approach considers the impact of synthetic materials on the planet and the body. Knickey opts for organic cotton rather than fossil-fuel-filled nylon, polyester and acrylic, which trap heat and encourage bacteria growth. Basically, the brand says your OB-GYN and Mother Earth will approve of this purchase.
Have some old intimates lying around? Knickey says they'll take old undies, bras, socks and tights (women's, men's and kid's) off your hands and out of the landfill. When you send intimates to their in-house recycling program, they'll be turned into materials like insulation, carpet padding and furniture batting. As a thanks, you'll receive 300 Top Drawer Rewards points to your account, which is enough for 15% off your next order, the brand says.
Size range: XXS-XXXL | Materials and certifications: Fairtrade, GOTS-certified cotton | Price range: $10 - $48
Quince is on a mission to prove that quality materials don't have to come with a hefty price tag — or harmful manufacturing processes. Their sustainably sourced luxury items like Mongolian cashmere, Italian leather and Turkish cotton are the timeless pieces Zeroual loves to fill her minimalist-forward closet with. The San Francisco-based company also just refreshed their collection of ethically made jewelry, starting at just $30.
Quince reduces emissions with their factory-direct approach, compostable packaging and organic materials.
Materials and certifications: GRS, Business Social Compliance Initiative (BSCI), sustainable tree fibers, GOTS-certified cotton, Responsible Wool Standard (RWS)-certified wool, Responsible Down Standard (RDS)-certified feathers and down, Bluesign-certified dyes | Price range: $24 - $100
When it's essentials like activewear, undies, sweats and tees you want, look no further than eco-brand Organic Basics, stylists Wilde and Zeroual say. The brand gives post-consumer textile waste new life, including leftover Italian wool and Italian cashmere. So, it's no wonder everything they make is ultra-cozy. In an effort to achieve carbon neutrality, the brand has partnered with One Carbon World.
Materials and certifications: Certified B Corporation, eco-certified cotton, eco-certified nylon, upcycled materials, sustainable tree fibers | Price range: $25 - $170
Affordable clothing made sustainably can come in gorgeous colors and designs, like ones we're swooning over at eco-brand Dedicated, a fan favorite of Mikki Taylor, MFA, a Fashion Merchandising adjunct lecturer at Howard University.
Self-described as a sustainable brand with flavor, Dedicated makes use of materials like super-soft organic cotton, 100 percent recycled polyester and fabric made from wood pulp, which is as durable as it is soft and breathable. All this means less water consumption, less carbon dioxide emissions and more to feel good about when wearing your favorite Dedicated tee.
Materials and certifications: Worldwide Responsible Apparel Production, SA8000 Ethically Correct Certified Company, Fair Trade, PETA Cruelty-Free, GOTS-certified cotton, Global Recycled Standard (GRS)-certified polyester, sustainable tree fibers | Price range: Starting at $35
Did someone say eco-friendly seamless undies? Fabella did, and now they're in my cart. Girlfriend Collective has a passion for more than banishing underwear lines and providing lightweight athleisure sets — they're also passionate about reducing and reusing. "Any new product development process starts with making sure each piece is affordable, sustainable and inclusive to all," their brand rep tells Shop TODAY.
Their packaging is 100 percent recycled and recyclable, like this cropped tee that's in my closet. It's made of super-soft recycled cotton, and for every recycled cotton tee purchase, Girlfriend Collective plants a tree! (Plus, during Earth Day weekend, the brand will donate 20% of all proceeds from their limited-edition Atlas colorway purchases to Woodwell Climate Research Center.)
While their pieces are made to last, you can opt to recycle loved outfits with their in-brand recycling program ReGirlfriend.
Size range: XXS-6XL | Materials and certifications: SA8000 Ethically Correct Certified Company, ILO Four Fundamental Freedom principles, recycled plastics | Price range: $18 - $100
It all started by giving women in extraordinary circumstances the opportunity to make and sell handwoven scarves. Today, ABLE's core mission is to empower women and to make them feel their best through fashion — all while being kinder to the earth. Recommended by Taylor, the brand reduces emissions by handmaking their products.
ABLE uses eco-friendly materials like organic cotton and repurposed textile scraps. They also offer a Size Swap clothing program, which means trading in select styles for the right fit — no matter how long it's been since your purchase.
Materials and certifications: Recycled materials, upcycled materials, organic cotton | Price range: $30 - $185
LA-based Proclaim crafts their nude collection from a handful of eco-friendly and recycled materials, like the fluffy fiber of a cotton seed that's typically thrown away during production. The brand comes with high praise from Zeroual and ranges from feel-good undies to supportive bodysuits.
Size range: S-XXXL | Materials and certifications: Recycled cotton fibers, organic cotton, hemp, recycled plastics, sustainable tree fibers | Price range: $29 - $88
Fabella says Cariuma is another sneaker that's as friendly to the planet as they are to your feet. "My partner just bought a pair of Cariuma's skater shoes, and he loves them," Fabella gushes.
The brand uses materials like cork, which is ultra-comfy and carefully scraped from a cork tree — the tree remains intact so that new bark can form. Other innovative materials also make an appearance in their shoes: organic cotton, sugar cane, bamboo and recycled materials. Plus, for every pair of sneakers purchased, two trees are planted.
Materials and certifications: Certified B Corporation, natural rubber, bamboo, sugar cane, cork, bio-memory foam, organic mamona oil, GOTS-certified cotton, recycled plastics, Bluesign-certified dyes | Price range: $75 - $149
"I've loved this elevated sneaker brand for years," Fabella shares. She especially loves that Veja uses Brazilian, Peruvian, and Amazonian organic materials and recycled plastic bottles in every shoe. And because shipping products by air is 100 times more polluting than shipping by sea, their products leave South America by ship, not plane.
The vegan shoe brand is big on transparency, too. Their detailed website lays out how much Veja shoes cost to make in an ethical factory versus if they sourced unethical labor, as well as why manufacturing locally in Brazil just makes sense. From where the rubber is harvested and where the cotton is spun, your new sneakers can practically be traced from start to finish. Veja shoes can also be found at Nordstrom.
Materials and certifications: Certified B Corporation, ILO Four Fundamental Freedom Principles, Leather Working Group gold-certified tanneries, natural rubber, organic cotton, recycled plastics | Price range: $70 - $185
More affordable sustainable brands, starting at $11
Parade's bright colors, eye-catching designs and refreshing size inclusion make it almost too good to be true that they're also sustainable. Our love affair with the brand started in 2021 when we tried out their line of underwear. And in 2023, we love Parade even more for becoming carbon-neutral, thanks to their Universal line ("the first-ever carbon-neutral seamless underwear"). But Parade isn't just going to sit pretty at net zero — by 2025, they say they'll be climate-positive.
Through their recycling program, Second Life, Parade will recycle as many pairs of underwear (Parade brand or not) for you as you want. The Second Life Recycling Kit is always free to order, you'll just have to cover shipping if your order is under $75. When you send in a bag of undies to recycle, you'll get 30% off to refill your drawer with more sustainable basics.
Size range: XS-3XL | Materials and certifications: WRAP, SA8000 Ethically Correct Certified Company, Supplier Code of Business Integrity, Sedex-certified, sustainable tree fibers, recycled materials | Price range: $12 - $71
Who says sustainable isn't sexy? West Hollywood-based We Are Hah works their magic to create stunning lingerie sets and swimwear from recycled and sustainable materials. Other 'sexy stats': Their eco-pieces use 25 percent less energy, 95 percent less water, and reduce greenhouse emissions by 51 percent, compared with lingerie and swimwear brands without eco-initiatives.
Size range: XS-L | Materials and certifications: Organic Textile Exchange-certified factories, sustainably-sourced cane sugar EFL fabric, recycled yarn, recycled plastic bottles | Price range: $15 - $98
Self-proclaimed as Earth's favorite clothing brand, Pact is at the top of our favorites list, too. Their clothing is made with GOTS-certified cotton, which feels better on the skin than other cotton; that's probably because it's high-quality stuff. But also, it just feels good to wear cotton that uses 81 percent less water and 62 percent less energy to be produced than conventionally farmed cotton, according to brand stats.
If you're looking to make room for all your new, sustainably made clothes, Pact says they're happy to donate your gently used clothing, shoes and accessories — Pact brand or not. Just pack your items into a box, print the pre-paid shipping label, and Pact will handle everything else upon receiving your donation.
Size range: XS-XXL | Materials and certifications: Fair trade, GOTS-certified organic cotton | Price range: $10 - $148
According to tentree's representatives, they're not an apparel company that plants trees; they're a tree-planting company that makes great apparel. And so far, the brand is proving they're not just talking the talk, having just celebrated a huge milestone this past Earth Day weekend: 100 million trees planted (they hope to reach 1 billion by 2030). True to their name, tentree plants 10 trees for every item purchased.
The company also works with veritree to monitor the planting process of each tree step by step to keep an accurate tally of the trees they plant. "Throughout the tree's life cycle, each tree is recorded with viability evidence and published to a public blockchain, ensuring transparency and preventing inaccurate data alteration," a brand rep tells us.
As if we needed any more reason to shop their sustainably made items, tentree also dropped a hint that big things are coming.
"We're always looking to innovate how we do things," Diana Seung, President of tentree, says. They've been looking for a solution to keep more plastic out of waterways and say their upcoming apparel line will do just that.
Materials and certifications: Certified B Corporation, ILO Four Fundamental Freedom Principles, Climate Neutral Certified, sustainable tree fibers, organic cotton, hemp, recycled plastics | Price range: $18 - $110
Happy Earth is a certified B and Fair Trade Corporation, which means they put the earth and people first when creating apparel. With every purchase, Happy Earth lets you choose which climate-change initiative to support. They'll dedicate a portion of proceeds to trash pick-up programs, planting trees or projects that help communities transition to climate-friendly practices.
Happy Earth also just released their new line of what a brand rep calls "premium, plant-based athleisure," PlantTec (the line's reversible tank is featured above).
Materials and certifications: Certified B Corporation, Fair Trade, 1% for the Planet member, Carbon Free partner, GOTS-certified cotton, recycled materials | Price range: $14 - $148
We've been raving about Allbirds for years, and for good reason. Having proven themselves as "the world's most comfortable shoe" (to us, at least), they're now on a mission to reduce their carbon footprint to near zero. Their goals for the next few years include using 100 percent renewable energy for owned and operated facilities and manufacturing sites.
Additionally, they're transitioning to sea shipping rather than air for 95 percent of their inventory.
They've also just recently launched the new SuperLight Collection, which the brand says "represents the lightest shoes commercially available and made exclusively by Allbirds." And "light" doesn't mean just the almost-light-as-air weight — these kicks are made from and upgraded version of the brand's SweetFoam material, meaning uppers made from "regenerative wool, eucalyptus fibers and recycled polyester ... our lowest carbon footprint ever," an Allbirds rep tells us. (Snag them now for your summer travels!)
Looking to give a pair of comfy kicks a second life? Allbirds ReRun is a new marketplace where you can shop slightly imperfect and gently used Allbirds products. Prices are about half of the regular retail tags, plus you'll receive $20 in in-store credit when you trade in a pair of Allbirds in good condition.
Materials and certifications: Certified B Corporation, Forest Stewardship Council-certified, natural rubber, tree fiber—TENCEL Lyocell, sugarcane, cork, bio TPU, organic castor bean oil, GOTS-certified cotton, recycled plastics, Bluesign-certified dyes | Price range: $70 - $165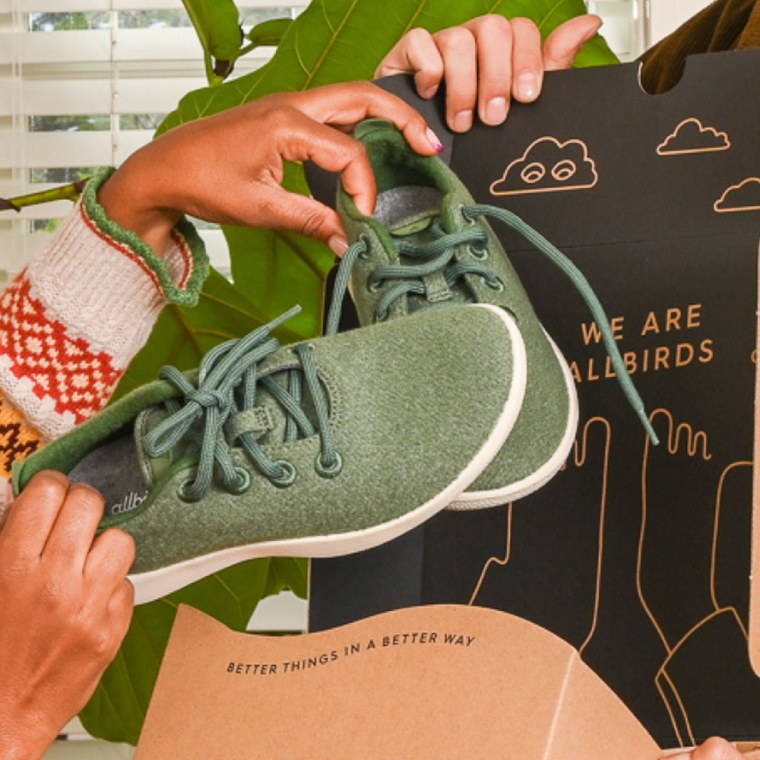 According to Warp + Weft, a traditional pair over jeans requires 1,500 gallons of water to make (Ek!). This includes the water used to grow the cotton, dye the fabric, and wash and finish the final product. But a pair of jeans made in their self-powered facility uses about 10 gallons of water, according to the brand, thanks to their in-house water recycling program.
My go-to choice for jeans is the high-rise boot cut pair from Warp + Weft (linked above), which pairs well with both boots and wedge sandals. My pair arrived a tad large but shrunk to size after their first wash. "I always recommend washing your jeans inside out on cold and hanging them dry," says a brand rep.
Size range: 00-24 | Materials and certifications: Recycled fibers, organic cotton, Bluesign-certified dyes | Price range: $49 - $98
Adidas is many people's go-to brand for shoes, but did you know they're taking big strides in shifting their practices to be more sustainable? Meet the Adidas x Parley collection, a high-performance line made of plastic collected from beaches and coastal communities. "[Ocean Plastic] not only helps avoid the use of virgin plastics; it also intercepts plastic that could otherwise be polluting the oceans," the brand's website says.
Across the brand, Adidas says that by 2024 they'll have replaced the use of virgin polyester with recycled materials. And by 2025, nine out of ten items will contain sustainable materials. Today, they're starting this process with their Made to be Remade program, where worn items are recycled, remade and re-worn.
Materials and certifications: FLA Workplace Code of Conduct, recycled plastic | Price range: $95 - $160
High-quality fashion for less: Resale and trade-in programs
Wardrobe stylist Charline Zeroual says we're entering a new era of fashion — an era in which shopping for timeless essentials that can be mixed and matched, dressed up or down, and repeated is on trend. And 2023 is also the year when it has become trendy to upcycle worn items and host clothing swaps.
When doing a closet edit, Zeroual says she turns to recycling and trading programs like Patagonia's Worn Wear. A high-quality jacket with a super-soft recycled polyester fleece lining is a spring camping essential worth the splurge, or you can buy it for less on Patagonia's Worn Wear.
According to the brand, some Worn Wear items are gently worn pieces that Patagonia buys back (up to $100 in-store credit per item). Others are brand new, never-been-worn pieces that were collecting dust in their distribution center. Of course, no matter how you choose to shop with Patagonia, you can be sure that a portion of your money is contributing to the well-being of the planet.
If you love nothing more than a well-made pair of jeans that are perfectly broken in, then you're going to love Levi's Secondhand. The brand says denim should last decades, but they're ending up in landfills way before their time. To do their part, Levi's Secondhand takes back Levi's denim and trucker jackets in exchange for store credit. Scoring jeans for under $100 never felt so good.
Thanks to Lululemon Like New, it's never been easier to score quality activewear for a fraction of the cost. The trade-in resale program lets you refresh your wardrobe with pre-loved Lululemon clothing and accessories that are listed with deep discounts.
Take these cropped Wunder Under leggings, for example. They're typically priced at $78, but they're available in multiple colors and sizes for just $35 to $45. If you'd like to swap some of your own Lululemon items, the brand happily accepts clothing and accessories in good condition and will even send you an e-gift card for your next purchase.
Unlike other trade-in programs on this list, For Days accepts all textiles from any brand and in any condition, including socks, underwear, sheets, pillowcases, towels, textile scraps, linens, shoes and handbags, according to the brand. Rather than re-selling the items, For Days recycles them for you. The For Days' Take Back Bag costs $20, but you'll get that back in store credit.
The program comes highly recommended by Zeroual and Fabella, and after spring-cleaning my closet, I've mailed my own Take Back Bag and used the credit for their Mystery Bag ($62 for $200 worth of stuff).
Want eco fashion for cheap? Here's what to look for.
Sustainable fashion can be difficult to define. According to Kennedy, it encompasses everything from conserving water to practicing fair trade and sourcing plant-based materials. It's a combination of social and environmentally friendly practices.
Buzzwords also add an extra challenge to identifying a truly sustainable fashion brand. Kennedy suggests instead to look for sustainable practices embedded in a brand's identity and products. Here are some tips to keep your shopping cart clean of fast-fashion pollution:
Questions about affordable, sustainable shopping, answered
What is circular fashion?
Circular fashion practices a closed-loop system, where materials are kept in use for as long as possible. Resale programs like Lululemon's Like New, Patagonia's Worn Wear and Levi's Secondhand are examples of circular fashion.
Some examples of brand recycling programs include Girlfriend Collective's ReGirlfriend, For Days' Take Back Bag and Parade's Second Life Recycling Kit.
How do I shop sustainably and still not break my budget?
Practice slow fashion, Zeroual says. "Plan how you'll shop. Make a list of what you need and what is missing from your closet," she recommends. "A conscious closet should always come with mindful decision making."
Ethical brand resale programs are the ideal way to add quality pieces to your closet at a fraction of their regular cost. "Brands will take back old, gently worn items, and then you can shop those items on their site," Fabella explains. Our favorite resale programs include Lululemon's Like New, Patagonia's WornWear and Levi's Secondhand.
Online marketplaces like ThredUp, ASOS and Urban Outfitters' Urban Renewal feature vintage and high-end thrifts, and local thrift shops are always a fun way to refresh your wardrobe sustainably and within budget.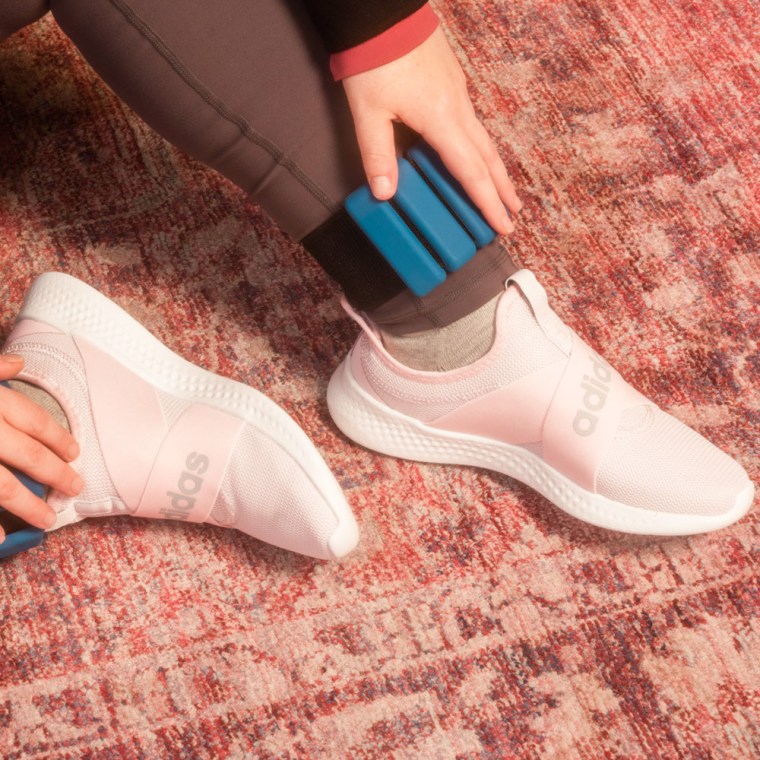 What is the difference between "sustainable" and "ethical" fashion?
According to Taylor, ethical fashion encompasses the social aspect of fashion. Typically, Fair Trade is associated with ethical fashion because it protects those involved in the production process. Sustainable fashion is an overarching term that includes socially conscious and environmentally friendly practices.
What other practices can I start doing to build my wardrobe more sustainably?
Focus on purchasing quality items over quantity. "Buy less, buy better and make the most of what you already have," Zeroual says. Choosing quality pieces that can be mixed and matched and dressed up or down is the best way to build a sustainable closet, says the French-born minimalist stylist.
We also advise referencing sites like Good On You, which rates specific brands on their sustainability (they also offer an iPhone and Android app).
Meet our experts