There's never a bad time to be kinder to the planet, whether you're starting a New Year's resolution or you've been interested in sustainable goods for years. And according to experts, that change can start with your wardrobe.
"Spend with the future of the planet in mind," says Andrea Kennedy, Fashion Merchandising and Sustainability Professor at LIM College and VP of Sustainability at Material Exchange. "It's really exciting times. A lot is happening in the fashion space where we can get color and patterns and gorgeous clothes that are made sustainably." When it comes to affordable or luxury clothing, sustainable doesn't mean resembling a reused burlap bag.
Wardrobe stylist Charline Zeroual agrees, saying we're entering a new era of fashion — an era in which shopping for timeless essentials that can be mixed and matched, dressed up or down, and repeated is on trend. And 2023 is also the year when it has become trendy to upcycle worn items and host clothing swaps.
P.J. Smith, Director of Fashion Policy at the Humane Society of the United States, says we have Gen Z to thank for the change in fashion perspective. "The future is plant-based when it comes to fashion, and it's going to blow up from here," he tells Shop TODAY.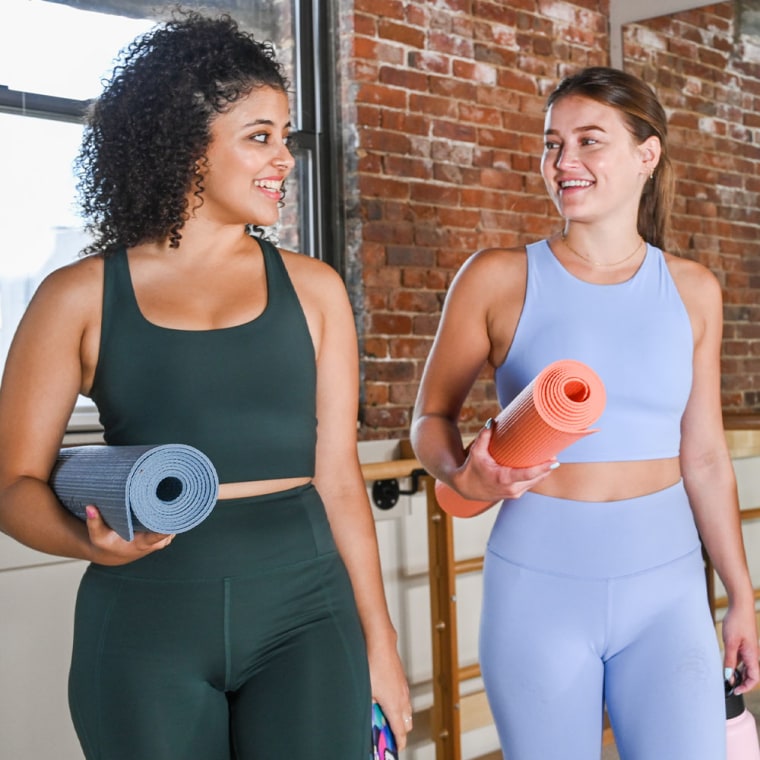 Shopping on a budget — but make it sustainable
"Accessibility to ethical and sustainable fashion brands is important," stylist and ethical fashion advocate Kara Fabella says. "But a lot of [sustainable] brands have higher price points for a reason — incorporating fair worker wages and the cost of quality materials," she adds.
So while shopping from a "fast fashion" retailer typically makes a smaller dent on your wallet, it also requires a lot less intentional decision-making. Conscious shopping is different — it requires redefining "affordable" to incorporate those additional concerns, our experts say. Sometimes, the best way to calculate the price of an item is also to consider how many times you'll wear it and how long the material will last.
According to fashion experts and stylists, as well as our own editors, these 15 affordable sustainable clothing brands are worth knowing (and wearing) — from basics and sneakers to undies and date night outfits. Keep scrolling or use the links below to jump to a specific category.
How to shop | Stylist favorites | Best affordable clothing brands | Best affordable underwear brands | Best affordable footwear brands | FAQs | How do I shop in budget? | Sustainable vs. ethical | How to build a sustainable wardrobe | Meet our experts
What to look for when shopping for affordable sustainable clothing
Sustainable fashion can be difficult to define. According to Kennedy, it encompasses everything from conserving water to practicing fair trade and sourcing plant-based materials. It's a combination of social and environmentally friendly practices.
In addition to its broad definition, buzzwords can add a challenge to identifying a truly sustainable fashion brand. Rather than focusing on buzzwords, Kennedy suggests looking for sustainable practices embedded in a brand's identity and products. Here are some tips to keep your shopping cart clean of fast-fashion pollution:
Stylist-approved affordable and eco-friendly brands
Materials and certifications: Worldwide Responsible Apparel Production (ery), SA8000 Ethically Correct Certified Company, Fair Trade, PETA Cruelty-Free, GOTS-certified cotton, Global Recycled Standard (GRS)-certified polyester, sustainable tree fibers | Price range: $35 - $400
Taylor cannot get enough of the colorful and intricately designed eco-brand Dedicated, and we can't help but agree. Self-described as a sustainable brand with flavor, Dedicated makes use of materials like super-soft organic cotton, 100 percent recycled polyester and fabric made from wood pulp, which is as durable as it is soft and breathable. All this means less water consumption, less carbon dioxide emissions and more to feel good about when wearing your favorite Dedicated tee.
Materials and certifications: GRS, Business Social Compliance Initiative (BSCI), sustainable tree fibers, GOTS-certified cotton, Responsible Wool Standard (RWS)-certified wool, Responsible Down Standard (RDS)-certified feathers and down, Bluesign-certified dyes | Price range: $24 - $100
Quince is on a mission to prove that quality materials don't have to come with a hefty price tag — or harmful manufacturing processes. Their sustainably sourced luxury items like Mongolian cashmere, Italian leather and Turkish cotton are the timeless pieces Zeroual loves to fill her minimalist-forward closet with. And just in time for Valentine's Day, the San Francisco-based company refreshed their collection of ethically made jewelry, starting at just $30. Quince reduces emissions with their factory-direct approach, compostable packaging and organic materials.
STAFF REVIEW: "I have [the shearling slippers] and I love them! I know there are other cheaper versions but these feel very good quality and are so comfy for lounging around the house." — Hannah Baker, Writer
Materials and certifications: Certified B Corporation, eco-certified cotton, eco-certified nylon, upcycled materials, sustainable tree fibers | Price range: $25 - $170
When it's essentials like activewear, undies, sweats and tees you want, look no further than eco-brand Organic Basics, stylists Wilde and Zeroual say. The brand gives post-consumer textile waste new life, including leftover Italian wool and Italian cashmere. So, it's no wonder everything they make is ultra-cozy. In an effort to achieve carbon neutrality, the brand has partnered with One Carbon World.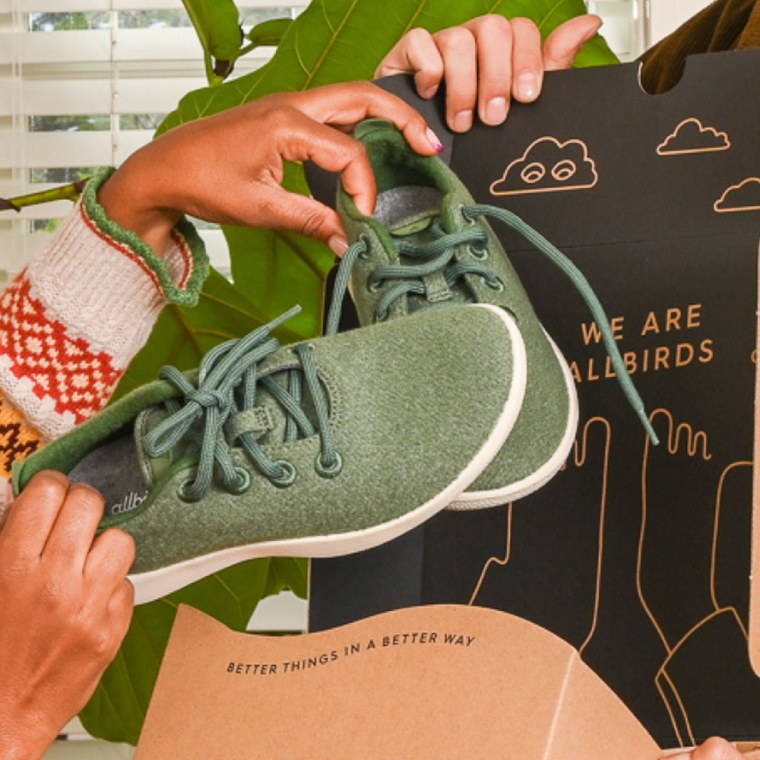 Materials and certifications: Certified B Corporation, ILO Four Fundamental Freedom Principles, Leather Working Group gold-certified tanneries, natural rubber, organic cotton, recycled plastics | Price range: $70 - $185
"I've loved this elevated sneaker brand for years," Fabella shares. She especially loves that Veja uses Brazilian, Peruvian, and Amazonian organic materials and recycled plastic bottles in every shoe. And because shipping products by air is 100 times more polluting than shipping by sea, their products leave South America by ship, not plane.
The vegan shoe brand is big on transparency, too. Their detailed website lays out how much Veja shoes cost to make in an ethical factory versus if they sourced unethical labor, as well as why manufacturing locally in Brazil just makes sense. From where the rubber is harvested and where the cotton is spun, your new sneakers can practically be traced from start to finish. Veja shoes can also be found at Nordstrom.
STAFF REVIEWS:
"I love my [Campo Chromefree] Veja sneakers; they go with everything! And they're nice enough that I can wear them for work." — Emma Stessman, Associate Commerce Editor
"These [Marlin] Vejas are running sneakers, but I use them as walking shoes and for running errands, and as 'I need something comfortable to wear for hours' shoes. They're so supportive and cushioned. It literally feels like you're walking on a cloud." — Zoe Malin, Associate Updates Editor
Materials and certifications: Recycled materials, upcycled materials, organic cotton | Price range: $30 - $185
It all started by giving women in extraordinary circumstances the opportunity to make and sell handwoven scarves. Today, ABLE's core mission is to empower women and to make them feel their best through fashion — all while being kinder to the earth. Recommended by Taylor, the brand reduces emissions by handmaking their products.
ABLE also uses eco-friendly materials like organic cotton and repurposed textile scraps. They also offer a Size Swap clothing program, which means trading in select styles for the right fit — no matter how long it's been since your purchase.
Materials and certifications: Certified B Corporation, natural rubber, bamboo, sugar cane, cork, bio-memory foam, organic mamona oil, GOTS-certified cotton, recycled plastics, Bluesign-certified dyes | Price range: $75 - $149
Fabella says Cariuma is another sneaker that's as friendly to the planet as they are to your feet. "My partner just bought a pair of Cariuma's skater shoes, and he loves them," Fabella gushes.
The brand uses materials like cork, which is ultra-comfy and carefully scraped from a cork tree — the tree remains intact so that new bark can form. Other innovative materials also make an appearance in their shoes: organic cotton, sugar cane, bamboo and recycled materials. Plus, for every pair of sneakers purchased, two trees are planted.
Size range: XXS-6XL | Materials and certifications: SA8000 Ethically Correct Certified Company, ILO Four Fundamental Freedom principles, recycled plastics | Price range: $18 - $100
Did someone say eco-friendly seamless undies? Fabella did, and now they're in my cart. Girlfriend Collective has a passion for more than banishing underwear lines and providing lightweight athleisure sets — they're also passionate about reducing and reusing. "Any new product development process starts with making sure each piece is affordable, sustainable and inclusive to all," their brand rep tells Shop TODAY.
Their packaging is 100 percent recycled and recyclable. Plus, their clothing is made from recycled materials, like this must-have workout dress made from 90 percent recycled water bottles. While their pieces are made to last, you can opt to recycle loved outfits with their in-brand recycling program ReGirlfriend.
STAFF REVIEWS:
"Love love love GC! I have a few things from there, but I have the Paloma Bra in two colors and need to get more, because I'm always sad when they're both in the laundry. It's my favorite bra for running, HIIT, etc., because it holds everything in. But I also like it for more casual activities. It's long, so it can double as a shirt, too." — Stessman
"Girlfriend Collective bras are the best, and I think most of them can double as sports bras and bralettes. ... I think most bralettes are designed for smaller chests and do not work well for anyone with larger chests, but Girlfriend Collective is SO size-inclusive. I live for this [Topanga Halter] bra. I wear it mostly as a bralette." — Malin
Size range: XXS-XXXL | Materials and certifications: Fairtrade, GOTS-certified cotton | Price range: $10 - $48
With their ultra-soft basics available in inclusive sizes and a not-to-miss maternity line, Knickery gets rave reviews from all our experts. Their unabashed approach considers the impact of synthetic materials on the planet and the body. Knickey opts for organic cotton rather than fossil-fuel-filled nylon, polyester and acrylic, which trap heat and encourage bacteria growth. Basically, the brand says your OB-GYN and Mother Earth will approve of this purchase.
Size range: S-XXXL | Materials and certifications: Recycled cotton fibers, organic cotton, hemp, recycled plastics, sustainable tree fibers | Price range: $29 - $88
LA-based Proclaim crafts their nude collection from a handful of eco-friendly and recycled materials, like the fluffy fiber of a cotton seed that's typically thrown away during production. The brand comes with high praise from Zeroual and ranges from feel-good undies to supportive bodysuits.
More affordable eco-friendly clothing brands we recommend
Materials and certifications: Certified B Corporation, Fair Trade, 1% for the Planet member, Carbon Free partner, GOTS-certified cotton, recycled materials | Price range: $14 - $148
Happy Earth is a certified B and Fair Trade Corporation, which means they put the earth and people first when creating apparel. With every purchase, Happy Earth lets you choose which climate-change initiative to support. They'll dedicate a portion of proceeds to trash pick-up programs, planting trees or projects that help communities transition to climate-friendly practices.
STAFF REVIEW: "My boyfriend loves Happy Earth's joggers, and I wear their beanie all the time. I also love how surprisingly compressive yet comfortable their [O Ka Honua] leggings are." — Fran Sales, Associate Editor
Materials and certifications: Certified B Corporation, ILO Four Fundamental Freedom Principles, Climate Neutral Certified, sustainable tree fibers, organic cotton, hemp, recycled plastics | Price range: $18 - $110
According to brand representatives, they're not an apparel company that plants trees. They're a tree-planting company that makes great apparel. So far, they've planted 93 million trees and hope to reach 1 billion by 2030. Want to help them get there? True to their name, Tentree plants ten trees for every item purchased. As if we needed any more reason to shop their sustainably made items, they've also dropped a hint that big things are coming.
"We're always looking to innovate how we do things," Diana Seung, President of Tentree, says. They've been looking for a solution to keep more plastic out of waterways and say their upcoming apparel line will do just that. "We are committed to setting an example as a business that prioritizes restoring our planet above all else," Seung adds.
STAFF REVIEWS:
"I own these [Repreve Wide Leg] work pants (which are almost sold out). I love the thickness, because it has an internal layer, like double fabric. They're perfect for commutes and to match with button-down shirts. Also, the pants have deep pockets, and the slightly wide leg is excellent to pair with boots, loafers and heels." — Jannely Espinal, SEO Writer
"I have this [Rib Mock Neck Longsleeve] Turtleneck in black from Tentree that I love! It's super comfy and the material is thick, which makes me feel like it gives it a shaping effect." — Kamari Stewart, Associate Editor
Best affordable sustainable underwear brands
Size range: XS-3XL | Materials and certifications: WRAP, SA8000 Ethically Correct Certified Company, Supplier Code of Business Integrity, Sedex-certified, sustainable tree fibers, recycled materials | Price range: $12 - $71
Parade's bright colors, eye-catching designs and refreshing size inclusion make it almost too good to be true that they're also sustainable. Our love affair with the brand started in 2021 when we tried out their line of underwear. And in 2023, we love Parade even more for becoming carbon-neutral, thanks to their Universal line ("the first-ever carbon-neutral seamless underwear"). But Parade isn't just going to sit pretty at net zero — by 2025, they say they'll be climate-positive.
STAFF REVIEWS:
"Parade makes my favorite pair of underwear, [Dream Fit High Rise Boyshort]. Comfortable, little-to-no panty lines and expansive sizing (from XS to 5X). I own at least 10 pairs!" — Jess Bender, Senior SEO Editor
"I'm a fan of [the Dream High-Rise Thong] (I have it in like five colors; it's so flattering) and the Silky Mesh Thong (also have in multiple colors). I'm really into their [Luxe Mesh] Scoop Bralette too, because their sizing accommodates for different cup-to-band proportions than their standard XS to 3XL sizing (I'm a 30 DD in bras and wear a size 1 in this — it feels snug and supportive around my ribcage without being too tight on my chest or having any boob spillage, which typically happens to me with bralettes/sports bras)." — Audrey Ekman, Market Assistant
Size range: XS-L | Materials and certifications: Organic Textile Exchange-certified factories, sustainably-sourced cane sugar EFL fabric, recycled yarn, recycled plastic bottles | Price range: $15 - $98
Who says sustainable isn't sexy? West Hollywood-based We Are Hah works their magic to create stunning lingerie sets and swimwear from recycled and sustainable materials. Other 'sexy stats': Their eco-pieces use 25 percent less energy, 95 percent less water, and reduce greenhouse emissions by 51 percent, compared with lingerie and swimwear brands without eco-initiatives.
STAFF REVIEWS:
"The 2 A T String Panty from We Are Hah is good for when you need truly no show underwear! One size, so it's super stretchy/adjustable and won't dig in." — Lauren Witonsky, Assistant Editor
"I love how, on top of being sustainable, We Are Hah's pieces are super flattering, especially for someone like me who has very small boobs. I love their bralettes and body suits!" — Sales
Best affordable sustainable footwear brands
Materials and certifications: Certified B Corporation, Forest Stewardship Council-certified, natural rubber, tree fiber—TENCEL Lyocell, sugarcane, cork, bio TPU, organic castor bean oil, GOTS-certified cotton, recycled plastics, Bluesign-certified dyes | Price range: $70 - $165
We've been raving about Allbirds for years, and for good reason. Having proven themselves as "the world's most comfortable shoe" (to us, at least), they're now on a mission to reduce their carbon footprint to near zero. Their goals for the next few years include using 100 percent renewable energy for owned and operated facilities and manufacturing sites.
Additionally, they're transitioning to sea shipping rather than air for 95 percent of their inventory. They're also looking to us to help them out — by wearing your Allbirds time and time again, washing them on cold, and hang-drying your like-new kicks.
STAFF REVIEWS:
"I have the Allbirds Wool Runners and they're super comfortable; I love wearing them when I go walking in Central Park or running errands." — Shannon Garlin, Editorial Assistant
"I own the same Allbirds as Shannon. They are my go-to walking shoes because they're so comfortable. Literally feels like I'm wearing slippers." — Dani Musacchio, Associate Social Media Editor
"I also got my dad a pair of Allbirds for Christmas, and he couldn't believe how comfortable they were. I'm pretty sure he wears them every day. He's also said people have been complimenting him on them (which I don't think has ever happened before, because he owns the dorkiest sneakers)." — Stessman
Materials and certifications: FLA Workplace Code of Conduct, recycled plastic | Price range: $95 - $160
Adidas is many people's go-to brand for shoes, but did you know they're taking big strides in shifting their practices to be more sustainable? Meet the Adidas x Parley collection, a high-performance line made of plastic collected from beaches and coastal communities. "[Ocean Plastic] not only helps avoid the use of virgin plastics; it also intercepts plastic that could otherwise be polluting the oceans," the brand's website says.
Across the brand, Adidas says that by 2024 they'll have replaced the use of virgin polyester with recycled materials. And by 2025, nine out of ten items will contain sustainable materials. Today, they're starting this process with their Made to be Remade program, where worn items are recycled, remade and re-worn.
Questions about affordable, sustainable shopping, answered
How do I shop sustainably and still not break my budget?
Practice slow fashion, Zeroual says. "Plan how you'll shop. Make a list of what you need and what is missing from your closet," she recommends. "A conscious closet should always come with mindful decision making."
Ethical brand resale programs are the ideal way to add quality pieces to your closet at a fraction of their regular cost. "Brands will take back old, gently worn items, and then you can shop those items on their site," Fabella explains. Our favorite resale programs include Lululemon's Like New, Patagonia's WornWear and Levi's Secondhand.
Online marketplaces like ThredUp, ASOS and Urban Outfitters' Urban Renewal feature vintage and high-end thrifts, and local thrift shops are always a fun way to refresh your wardrobe sustainably and within budget.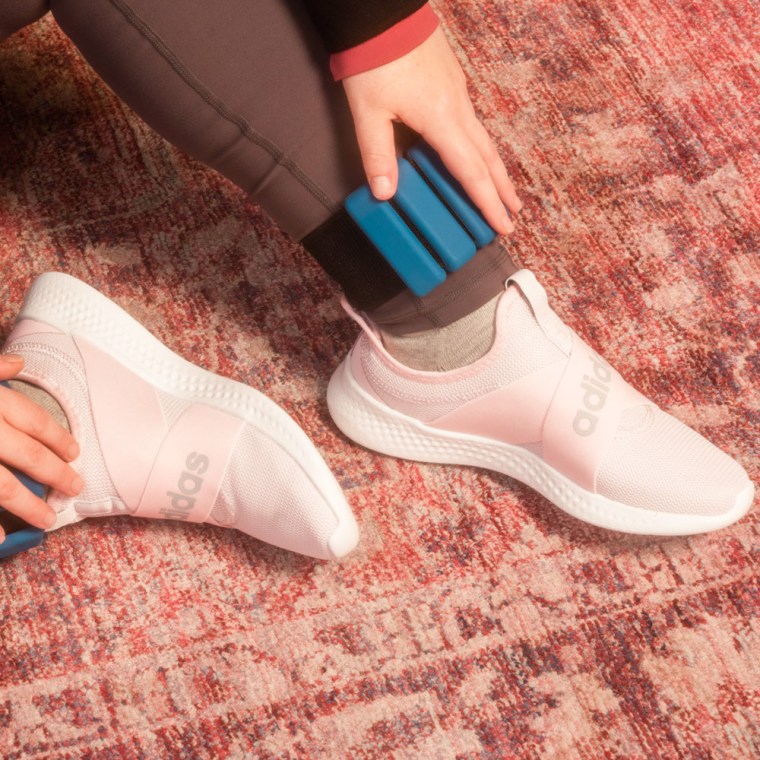 What is the difference between "sustainable" and "ethical" fashion?
According to Taylor, ethical fashion encompasses the social aspect of fashion. Typically, Fair Trade is associated with ethical fashion because it protects those involved in the production process. Sustainable fashion is an overarching term that includes socially conscious and environmentally friendly practices.
What other practices can I start doing to build my wardrobe more sustainably?
Focus on purchasing quality items over quantity. "Buy less, buy better and make the most of what you already have," Zeroual says. Choosing quality pieces that can be mixed and matched and dressed up or down is the best way to build a sustainable closet, says the French-born minimalist stylist.
We also advise referencing sites like Good On You, which rates specific brands on their sustainability (they also offer an iPhone and Android app).
Meet our experts