Maybe it's because the length of my shorts had to pass "the finger test" for my entire K-12 education. Or maybe it's because I'm a huge "The Dukes of Hazzard" fan. Whatever the reason, most of the shorts I've purchased as an adult have barely covered my bum.
Since entering my early 30s, I've started bracing myself for the "problem areas" that a slower metabolism might eventually reveal, so I decided to invest in shorts that would help slim instead of show more skin. So, here's what I learned after just a week of owning my first pair of "adult" shorts.
When it comes to shorts, less isn't always more
I used to think that less fabric was more my style. However, as I compared my distressed denim cutoffs with these sleek slimming shorts, I realized my style has evolved. I now prefer professional to playful, and I also believe in leaving more to the imagination.
Ironically, these shorts have more fabric yet cost less than my go-to pieces. I scored these slimming options with a 5-inch inseam for just $36. My denim cutoffs? I paid $50 for them, and they only have a 2.5-inch inseam!
I want shorts I can wear anywhere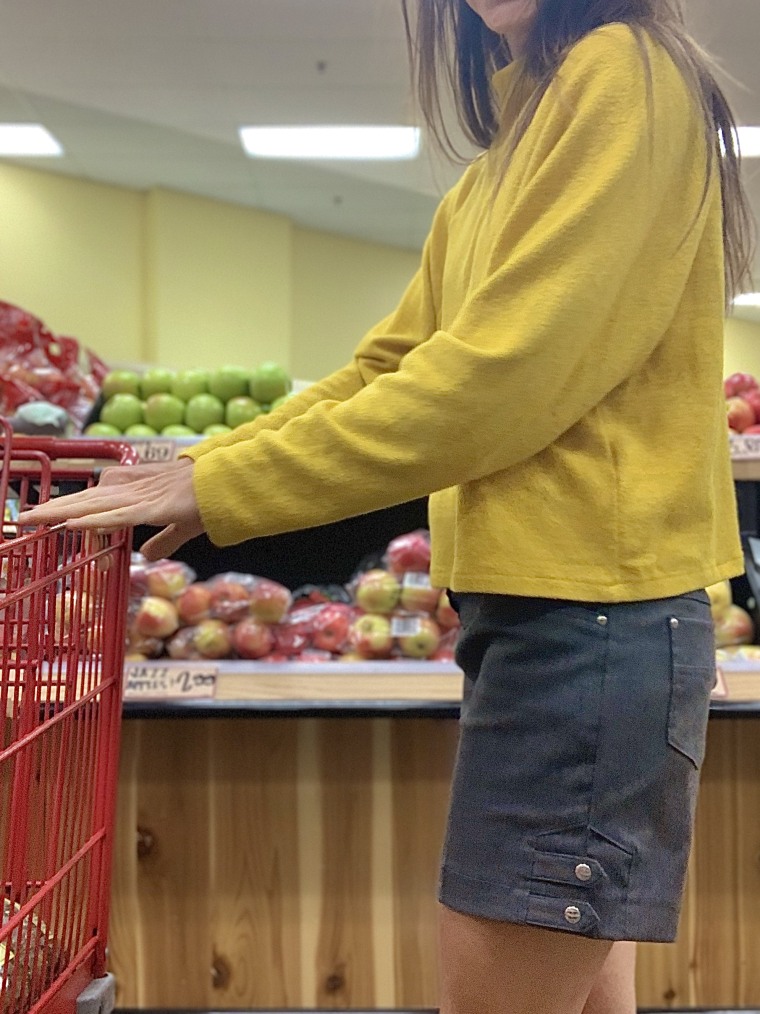 I don't really have the budget, or closet space, to have several pairs of shorts for going to the beach, shopping for groceries, lounging around the house and wearing to church. That's why these shorts are perfect. They have front and back pockets and come in 34 different colors and prints — though I went with the charcoal shade, so they would match everything in my closet.
They're also long enough that I can comfortably wear them to visit my 90-year-old grandma, or to Trader Joe's where I'm always standing on my tiptoes or bending over to reach those top and bottom shelves.
I want shorts that feel like I could do splits in them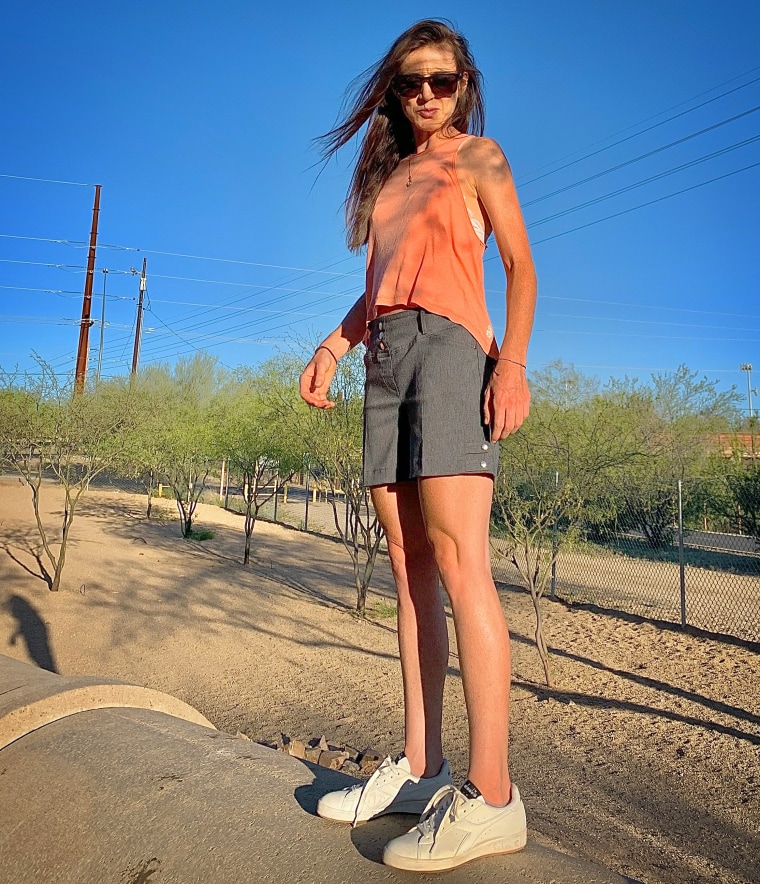 I can't do splits. I will probably never be able to do splits. Still, I want forgiving shorts that move with me. I love wearing these to the dog park because I can climb up onto obstacles in one giant step, (and get away from the little ankle-biters) without fear of splitting my shorts.
In fact, these almost feel like athletic shorts thanks to the spandex fabric. They also dry like athletic shorts. I once spilled water all over them, and they were dry just five minutes later. That said, you can't tumble-dry these because they'll shrink, but this isn't a deal-breaker — I just give them a wash and let them air-dry on a drying rack.
I want shorts that flatter
What's great about these shorts is the "body contour design." The high waist hugs my hips and flattens my stomach. Because the fabric is so comfortable and the buttons are faux — yes, these are pull-on shorts — I don't feel like I'm being constricted in any way.
These shorts open to a wider leg with metallic snap-tab accents, so my legs look trimmer than they would in regular shorts. If I wear these after applying a self-tanner that makes my legs look more toned, I might even be tempted to use the "legs for days" hashtag.
What I definitely won't be tempted to do is go back to wearing my old shorts. Who wears short shorts? Not me. Not anymore.
For more fashion finds we're loving, check out:
Subscribe to our Stuff We Love and One Great Find newsletters, and download our TODAY app to discover deals, shopping tips, budget-friendly product recommendations and more!
This story was originally published on May 22, 2020.