There are still a few weeks left until we ease into back-to-school mode, which means there's plenty of time for summer fun. If you're running out of ideas to beat summer boredom, especially when temperatures get too high and activities are limited, we've got you covered with engaging activities to keep the whole family entertained.
As part of our series Shop This List TODAY, DIY expert and author of "P.S. - We Made This!" Erica Domesek joined TODAY to share her favorite ways to beat summer boredom, no matter the time of day. This expert-picked list has affordable and fun options for the whole family, including a lemonade stand for future entrepreneurs (there's even a unique recipe you can try!), a $10 tie dye kit and everything you need for the ultimate backyard movie night — snacks included! And you'll find all of the supplies for these affordable boredom busters right at Target.
If you're looking for a few ideas to stretch out the summer fun for everyone in the family, keep reading to check out all of Domesek's must haves, which start at $5. If you like everything you see, you can click on our handy shopping feature below and add everything to your cart, or keep scrolling to individually shop your favorites. As an added perk, Target offers free shipping on orders of $35 and more.
TODAY earns a commission on purchases through these links.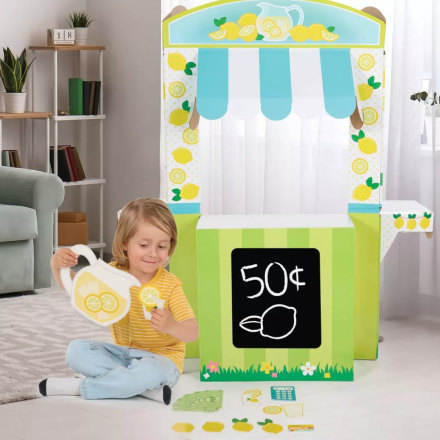 1 of 11
Lemonade Stand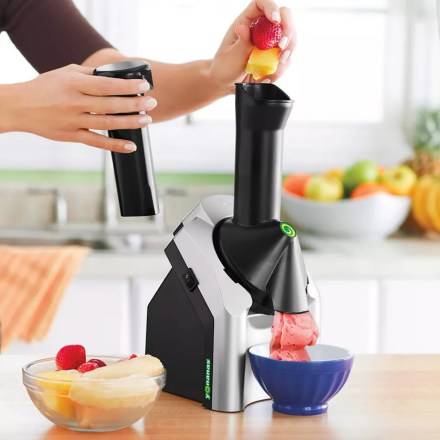 2 of 11
Yonanas Classic Soft-Serve Dessert Maker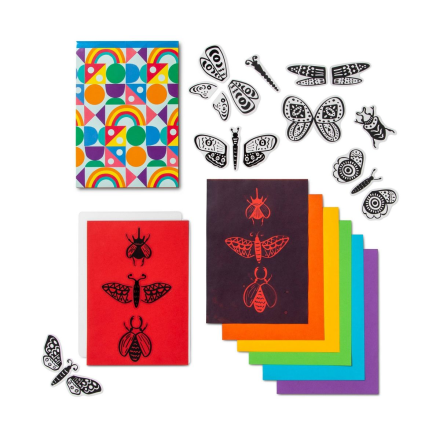 3 of 11
Create-Your-Own Sun Prints Art Kit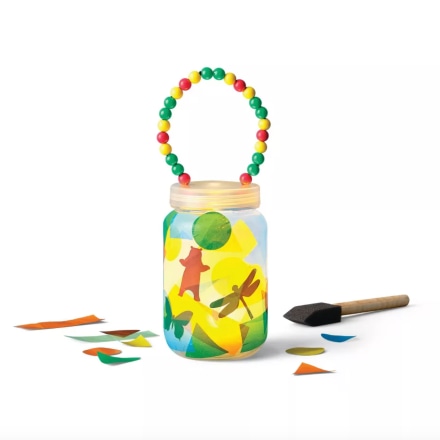 4 of 11
Create-Your-Own Lantern Activity Kit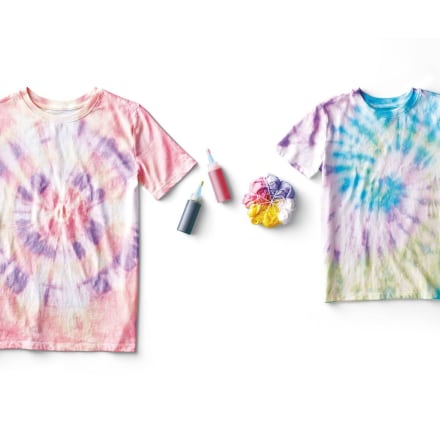 5 of 11
Create-Your-Own Tie Dye Kit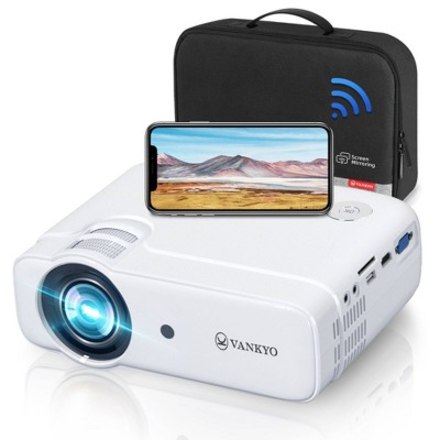 6 of 11
Leisure D30T Mini Wi-Fi Projector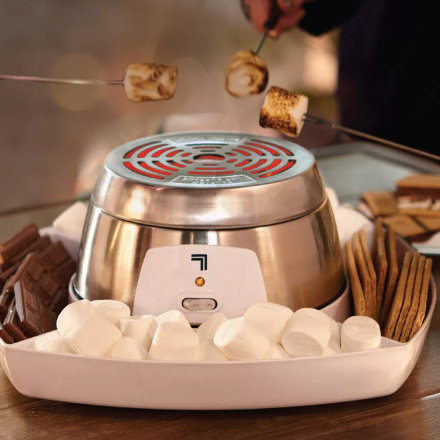 7 of 11
Electric Tabletop S'mores Maker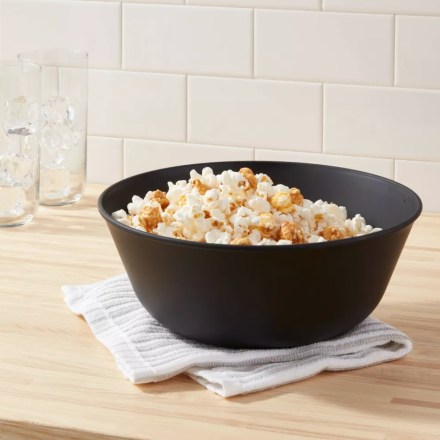 8 of 11
Plastic Serving Bowl
9 of 11
Tear-Resistant Inflatable Loungers (Pack of 2)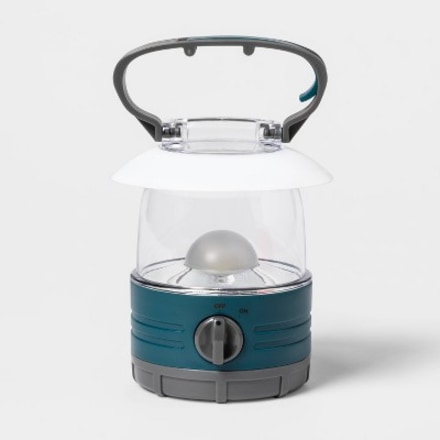 10 of 11
Micro LED Lantern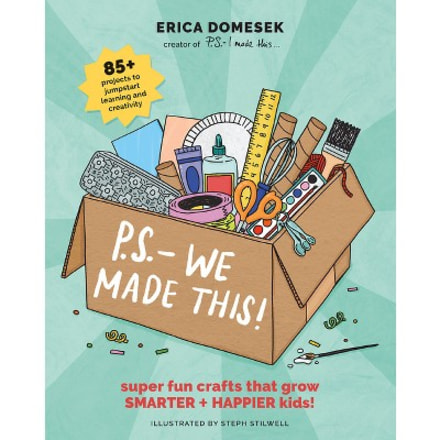 11 of 11
"P.S. - We Made This!" by Erica Domesek
Whether your kid is a lemonade stand pro or always wanted to try one, Domesek loves this colorful cardboard stand that allows you to add personalization. According to the brand, you can assemble it in minutes and it folds flat so you can easily pack it away until the next use. And Domesek has a creative twist and recipe kids will love: Unicorn Lemonade. You can learn to make the drink with a few ingredients by following the recipe below, adapted from "P.S. - We Made This!".
There's no better way to cool down than with a frozen treat. Domesek says this soft serve maker is a huge upgrade from the usual ice pop and a fun way to get the kids in the kitchen with you. Plus it's guilt-free! All you need is frozen fruit, she says. Try using frozen bananas, strawberries and blueberries together or separately, and she suggests throwing in some chocolates as an added surprise. This machine beats a blender because it grinds and emulsifies the fruit as it goes in, says Domesek.
Mondo Llama has tons of affordable arts and crafts for kids of all ages (they start at $5!), which Domesek says are a great way to have them try new things. According to the brand, these sun prints are easy to use. Place the stencils on the special sun paper and place them outside, then watch as the UV light creates art prints right before your eyes.
This make-your-own lantern kit includes precut pieces of paper, stickers and beads to place on a plastic jar to create a DIY lantern. Kids can insert the included plastic tea light inside and use it outdoors on the backyard porch or even as a cute personalized nightlight, says Domesek.
Domesek is a huge fan of classic tie dye projects, and she says this kit has everything you need, including eight different color dye bottles, rubber bands and even protective aprons and gloves. All you have to supply is your own socks, tees or hats — any garments you have around the house! A fun tip that Domesek has is to use a stained shirt instead of throwing away; the tie dye will cover the stains.
Editor's note: This option is currently sold out, but we found a similar option below that we think you'd like.
Creating an epic at-home movie night is easier than it sounds, and a great activity for families who love the outdoors and a good movie, says Domesek. This projector is Wi-Fi compatible and allows you to stream a movie or show straight from your smartphone. All you need is the right place to set up, which can be a garage door or a blank wall, or you can tie up a sheet and use it as a screen.
This portable mini projector can stream movies and TV shows by connecting through Wi-Fi or an HDMI cable, or you can connect a PlayStation or Xbox for the ultimate game night. Reviewers rave about how easy the setup and connection process is.
And you can't have a movie night without snacks, says Domesek. This electric s'mores maker is perfect for backyard summer nights, camping and can even be used in the kitchen, according to the brand. It comes with grilling sticks and a tray, all you need are your own ingredients. Domesek says she likes changing things up by using peanut butter cups instead of plain chocolate bars.
You'll need proper serving ware for your movie night snacks. This plastic serving bowl is Domesek's go to for serving popcorn. It's super affordable, reusable and you won't have to worry about it shattering or getting soggy.
Kick back and enjoy the show in these comfortable inflatable loungers, which the brand says only will take 30 seconds to inflate without a pump. You just aim the opening in the direction of the wind and seal it shut. The brand also mentions these loungers are tear-resistant and super durable, making them great for the beach and camping, too. And they have pockets for snacks and devices. You can buy the loungers in a pack of two or separately for $30.
When you want a little extra light without sacrificing the movie experience, a lantern is perfect for snack and bathroom breaks. According to the brand, it runs on two AA batteries, which allow up to 32 hours of use. When you're not using it for backyard movie nights, you can stash it away for emergencies and power outages, or take them camping.
Find more creative at-home crafts and other projects in Domesek's book.
More Target shopping guides: