Summer is nearly here, which means you're probably already planning your next getaway or looking to hit the nearest beach to soak up the sun. But as relaxing as a beach day sounds, we also know all too well how quickly it can transform into the opposite thanks to, say, windswept towels, sunburns or sand-covered devices. If you want to actually enjoy the beach — and stay put more than an hour — preparation is key.
For this edition of Shop This List TODAY, we're helping you get ready for the ultimate beach day with a list of unique gear you didn't know you needed — until now. While you know to load up your favorite tote with the usual sunscreen and towels, we found some lesser-known beach accessories designed to limit hassle and stress, and you can grab all of them from Target. This curated list includes a towel hack for windy days, a unique spray sunscreen to help prevent your scalp and hairline from burning (without causing your hair to feel greasy!) and even a clever beach towel that's designed specifically for lounge chairs. Once you upgrade your packing list with these items, you'll wonder how you ever planned a beach day without them.
If you're as excited to get your toes in the sand as we are, keep reading to check out all the beach must-haves you need this summer. You can even add everything you see to your cart at once with our handy on-site shopping feature. Plus if you're planning a beach trip for Memorial Day weekend, Target offers free two-day shipping on orders of $35 or more!
TODAY earns a commission on purchases through these links.
1 of 8
Towel Clips (Pack of 4)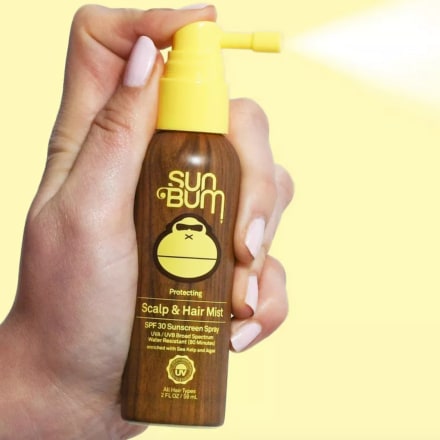 2 of 8
SPF 30 Scalp and Hair Mist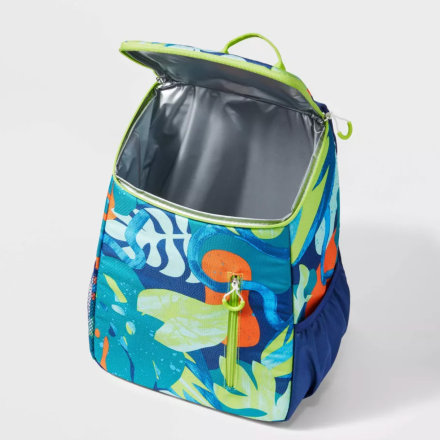 3 of 8
Sun Squad Backpack Cooler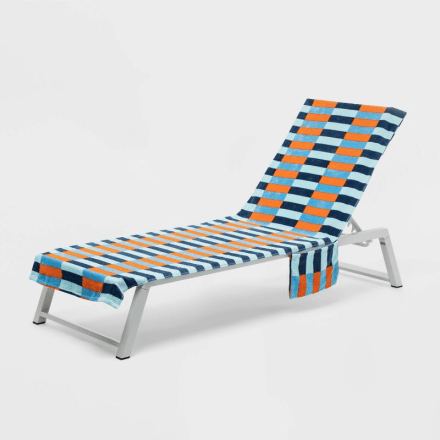 4 of 8
Beach Towel with Pockets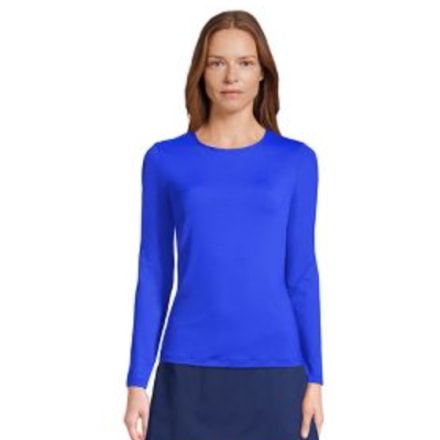 5 of 8
UPF 50 Rash Guard Swim Tee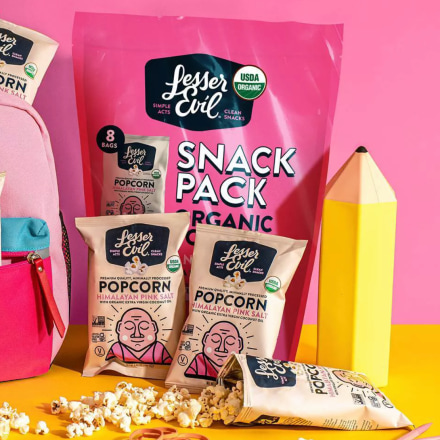 6 of 8
Himalayan Pink Salt Popcorn Snack Pack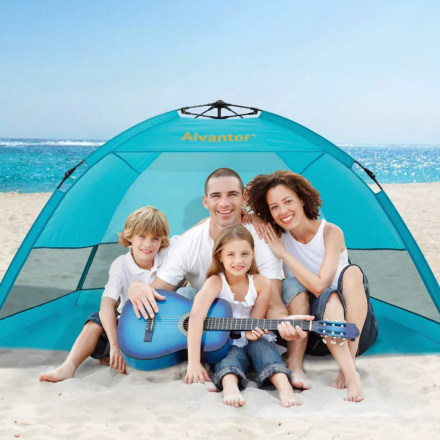 7 of 8
Pop-Up Sun Shade Canopy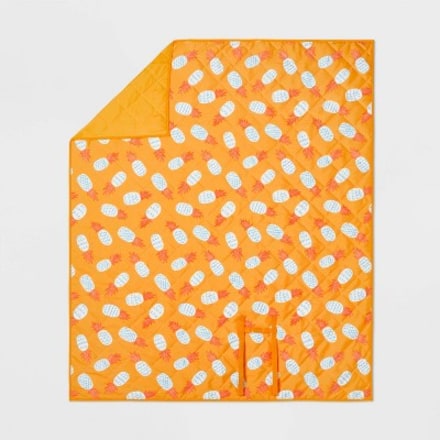 8 of 8
Picnic Blanket
For days when the breeze is a little too strong on the beach, these handy clips will securely hold your beach towel in place, preventing it from blowing away and throwing sand all over you (and your neighbors). Coming in a pack of four, these $5 clips feature ridged teeth to firmly grip the corners of the towel and a pointed stake that sticks in the sand.
While we know how important it is to cover our face and body with sunscreen, our scalps are often forgotten about — and if you've ever had a scalp sunburn then you know it's not a fun experience. According to the brand, this SPF 30 scalp sunscreen will keep your hairline protected, without causing your hair to feel greasy. All you need to do is spray directly onto your scalp 15 minutes before sun exposure. Sun Bum also mentions it's formulated with sunflower seed oil to keep your locks feeling hydrated and smelling great.
When you're scouting out the perfect spot on the sand, chances are your hands are completely full with towels, chairs and beach toys. This backpack cooler can help you avoid taking an extra trip to the car. According to the brand, the backpack is 7.5-quarts and has two side pockets for extra storage, making it roomy enough to pack your favorite snacks, sandwiches and drinks. Plus the brand mentions it's big enough to carry 20 beverage cans!
This isn't just your ordinary beach towel — it has pockets! According to the brand, this towel is designed to be draped over a lounge chair and will come in handy if you don't have a table nearby. The two side pockets make it convenient to store your phone, latest beach read, water bottle or sunscreen — and keep them out of the sand!
Wondering if you should invest in UPF clothing? Experts say it can offer an extra layer of protection against the sun, and it can be especially useful if you already have a bit of a sunburn. According to the brand, this option has moisture-wicking fabric, is designed to wear over your swimsuit and offers up to UPF 50 protection. It comes in a variety of shades to match your existing swimsuits.
There's a lot to think about when it comes to snack time: You don't want something that could melt or have to keep cool if you didn't bring a cooler. These snack packs of popcorn make the perfect option for a healthy, midday snack break. For under $6, you get eight packs of Himalayan salt, air-popped popcorn, which the brand says is made of organic ingredients and gluten-free! Plus, each individual bag is just 50 calories.
This beach tent offers you and your family a place to cool off and take a break from the sun. According to the brand, it has a pop-up style that can be assembled within seconds and has three mesh windows to allow ventilation for a summer breeze. The brand even notes that it folds up to be compact, making it extremely easy for you to carry from your car to the sand and back.
Whether you prefer a larger beach towel or are looking for the perfect picnic blanket, this find is lightweight with a quilted cushion, making it extremely comfortable for lounging in the sand, says the brand. It even rolls up with a handle so you can easily carry it to and from your spot in the sun.
More shopping guides: