While you want your shapewear to be form-fitting in all the right places, it's equally important that you're able to move around and take a deep breath without feeling like you're squishing your internal organs. However, finding quality, comfortable and affordable shapewear isn't always a straightforward task.
Luckily for you, we did our due diligence and scoured Target to find the bestselling shapewear products that customers couldn't stop raving about, from tried-and-true brands such as Spanx and Maidenform. The best part? They're all under $30!
Keeping reading to browse six essential shapewear pieces from Target for all body shapes and sizes — because we all deserve to feel both confident and comfortable. From a slimming thong to shaping shorts to a bodysuit that won't interfere with your favorite bra, these affordable shapewear finds will help you style any outfit. And to make shopping along easier than ever, below you can add all six products to your cart in just one click.
TODAY earns a commission on purchases through these links.
1 of 6
Slimming Thong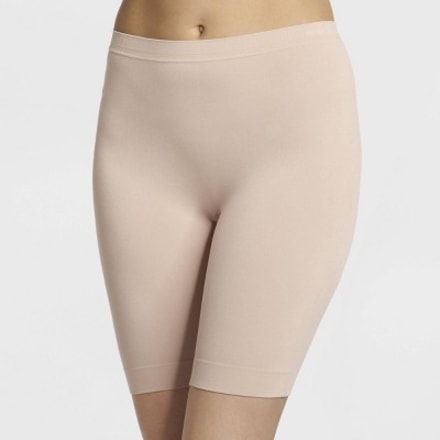 2 of 6
Slipshort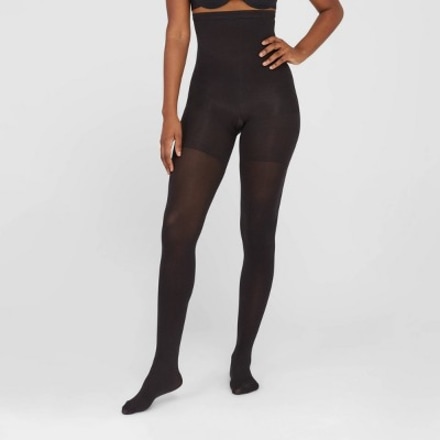 3 of 6
High-Waist Shaping Tights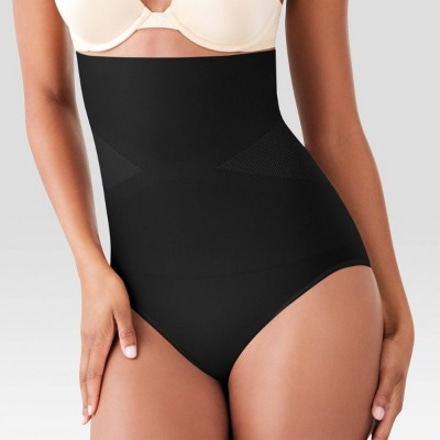 4 of 6
High Waist Briefs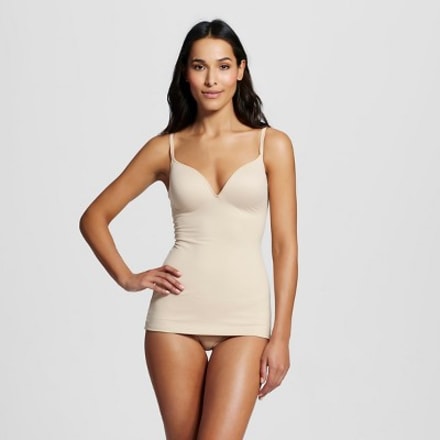 5 of 6
Wireless Cami with Foam Cups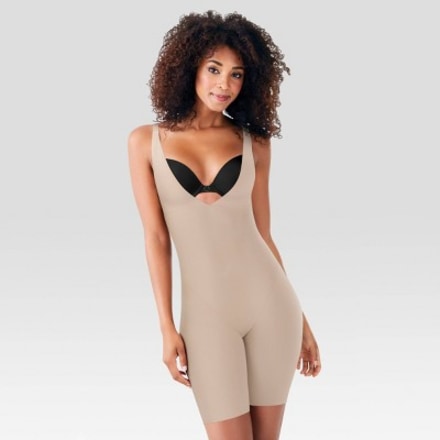 6 of 6
Wear Your Own Bra Bodysuit
Combining comfort with everyday slimming, this Jockey thong offers secure shaping around the tummy area without leaving any dreaded panty lines. Available in both black and nude, these are perfect for dresses, leggings and everything in between. One happy customer left a raving review by saying, "I absolutely love these thongs! Definitely helps keep it all in. After having a baby and gaining some weight wearing some dresses is a little intimidating, however, NOT WITH THESE! If you're looking for something to give you that smooth look these are it!"
We must be dreaming because these shorts not only provide smoothing but are also designed with a breathable fabric to prevent chafing. While these shorts aren't designed to necessarily "suck" you in like traditional shapewear, they offer a level of security and coverage ideal for flowy summer skirts and dresses.
It's no secret that Spanx is a fan favorite for shapewear, and thankfully Target carries the brand. Equipped with built-in-briefs and a no-dig waistband, these tights promise to provide maximum comfort and results by creating a toned tummy and tightened thighs and behind. Designed with a luxurious stay-put yarn, you can finally say goodbye to your old tights that never seem to stay put.
If you've ever experienced shapewear slipping or rolling throughout the day, then these high-waist briefs will become your new bestie. Made with a seamless, stretchy fabric available in nude or black, you can depend on these briefs to slim your waist and smooth your tummy region. Most importantly, reviewers noted these still gave you room to breathe while keeping everything in place.
Perfect for layering or even wearing on its own, this cami provides comfortable support while smoothing your tummy and back. The best part about this tank is that you can even skip the bra since it includes built-in foam cups. Coming in black, white and nude and sizes up to 3X, you will easily find your favorite fit.
This bodysuit is the definition of shapewear done easy. All that's left is to pair this bodysuit with your favorite bra and you're ready to take on your day with confidence. A reviewer gave this product five stars and mentioned, "The best part to me was that the legs did not ride up at all!! After hours of wearing it, I realize I had not had to adjust it at all. I even wore this while I was quite pregnant and it still felt so nice! It even has an opening in the crotch to use the restroom."
More shopping guides: