You found your spring break must-haves, completely refreshed your spring dress collection and even clawed your way through the online racks of Target's most recent (and extremely popular) spring designer collection. But if you thought your seasonal wardrobe was set, you have another think coming.
No look — be it in spring, summer, fall or winter — is complete without the final touches: accessories. With the right sunnies, statement jewelry or handbag, you can elevate any outfit to a 10 out of 10. And while you might love to turn heads wearing the trendiest pieces, we know you most likely prefer doing it on a budget a little bit more. Thankfully, when it comes to affordability and style, Target doesn't compromise in the accessory department.
The retailer has a wide variety of "outfit finishers" to bring your looks to the next level. From multi-piece ring and earring sets to crochet headbands and satin bows, we found a ton of options to help your ensemble go from simple to striking — and all for under $15. As part of our Shop This List TODAY series, you can browse our favorite finds below, or add everything to your cart in one click with our easy on-site shopping feature.
TODAY earns a commission on purchases through these links.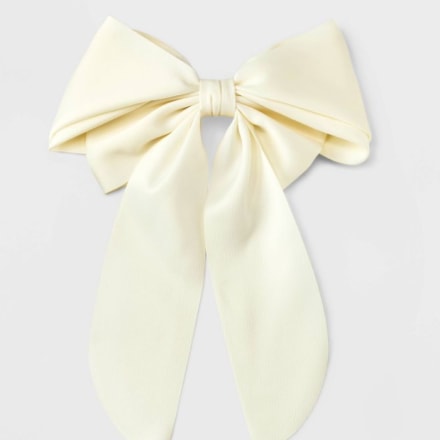 1 of 9
Satin Bow Hair Barrette
2 of 9
Open Shape Claw Clip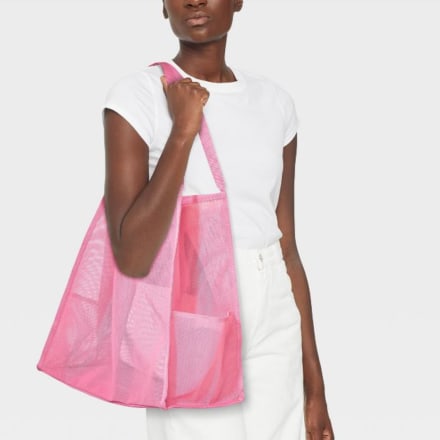 3 of 9
Mesh Shoulder Tote Handbag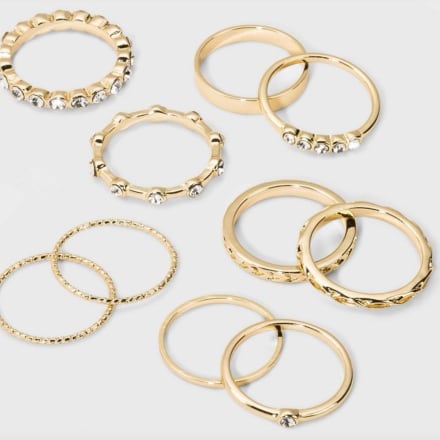 4 of 9
Acrylic Crystal Stone Multi-Ring 10-Piece Set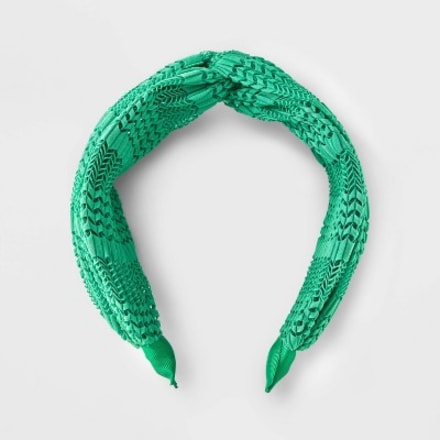 5 of 9
Twisted Crochet Headband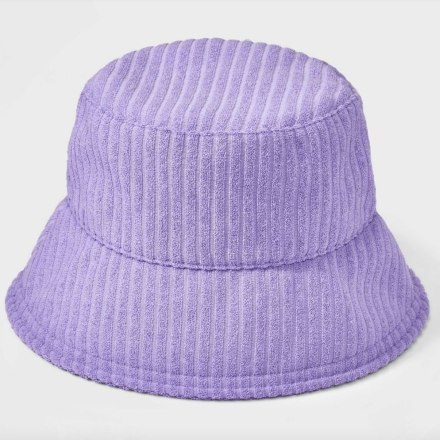 6 of 9
Loop Terry Bucket Hat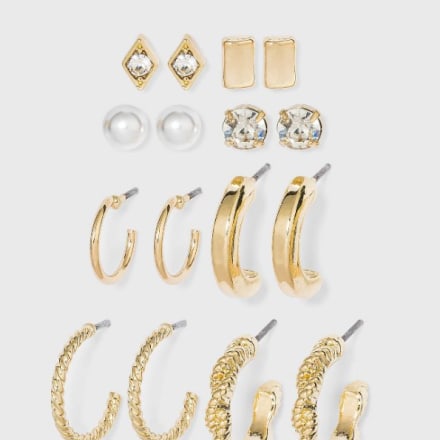 7 of 9
Gold Hoops and Cubic Zirconia Stud Earring Set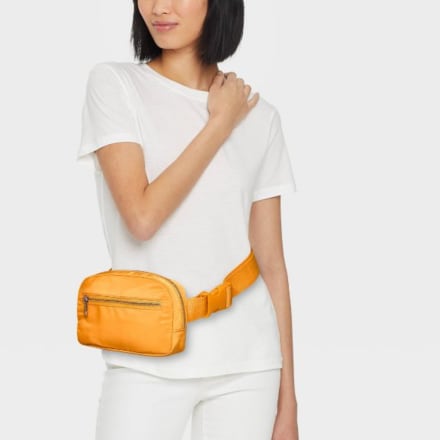 8 of 9
Fanny Pack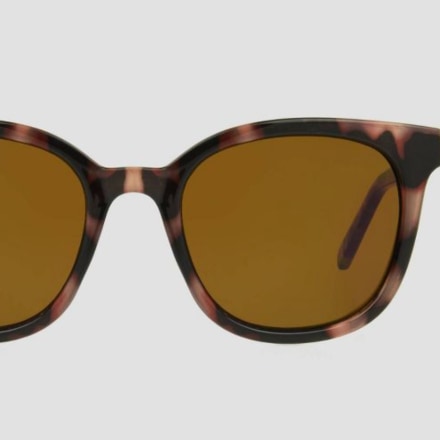 9 of 9
Tortoise Shell Square Sunglasses
No, bows aren't just for your little ones anymore. Now, they play a versatile role in your hair and style routines. This oversizes satin option is pre-tied and designed as a clip-on (so you don't have to research how to create the perfect bow) and is available in white and black, perfect for dressing up your tresses for day or night looks.
You don't need to get a professional updo to create a chic hairstyle. This sophisticated, gold-toned claw clip is a far cry from many of the more basic, '90s-inspired ones on the market right now, and it's also made with rounded teeth to help prevent discomfort or hair damage. Shoppers not only love the look, but they're also big fans of the highly-rated clip's sturdy design. "This clip is fantastic because it does an excellent job of holding my hair in place while still looking beautiful," said one five-star reviewer. "The materials seem to be of high quality and is not changing colors so far."
Just because your beach bag needs to be functional doesn't mean it can't also be fashionable! Take this mesh tote for example: The slightly see-through design not only looks stylish, but also makes finding your essentials and shaking out sand a cinch. It comes in several colors to match any aesthetic and an unstructured design that is super trendy right now. Plus, they're $10 each, so you don't have to feel guilty about buying more than one.
Gold-toned jewelry is an accessory staple that has been around for ages, and will likely last for many more ages to come. It's a classic look that anyone can rock, which is probably why we're gravitating toward this sparkling stackable ring set. Wear them together, separately on each finger or in whatever combination you like — there's no wrong answer with so many patterns and crystal stone designs to choose from. And for $1 per ring, we can't imagine finding a better deal out there.
Never underestimate the style power a headband can have in elevating an outfit (and turning a bad hair day into one of the best). This accessory features a subtle top twist detail to add some extra volume to your 'do, and it also comes in three bright colors that will match your most summery bathings suits and dresses this season. Lastly, the crochet pattern adds a textured detailing that will make your more basic looks pop.
That's right, the bucket hat is coming back. This throwback accessory may be on oldie, but it's definitely a goodie in our book. According to the brand, the accessory has a "corduroy-like texture," but it's also made with a fully lined terry fabric that is designed to feel soft to the touch. The lengthy brim offers more coverage on the head, so you'll want to make sure you have this on hand during all your spring and summer adventures for added sun protection.
When it comes to picking out jewelry, it's always better to have options. And with this eight-piece earring set, you'll have plenty of them. You'll have your pick between hoops and studs, pearls and stones, as well as textured patterns and a variety of shapes. After all, accessories should be fun! (And they're even more fun when they're less than $15.)
The belt bag is probably the leading trend in the accessory world — and we're not complaining, especially with this neon, summer-ready fanny pack around. Not only does it come in several bright colors to match any personal style, but it's also a great grab-it-and-go bag option, thanks to its expansive storage options and wide, comfortable strap. The clear version is perfect for summer concerts and sports games.
The reviews don't lie. Over 75 percent of Target shoppers have given these trendy sunnies a perfect five-star rating, while 80 percent would recommend them to other potential buyers. According to their reviews, the (shatter-resistant and UV protective) frames are sturdy, flattering, comfortable and offer good coverage. All that and a cool tortoise shell design to boot — that's a lot of bang for your 15 bucks.
More shopping lists: