Whether you're team iced coffee year-round or summertime only, we can all agree on one thing: There's nothing more satisfying than that first sip of the season, especially on a hot day. If you can't live without your morning cold brew or afternoon pick-me-up of iced coffee, chances are you're spending more money than you'd like at your favorite cafe.
For many of us, brewing hot coffee at home is routine, but whipping up quality iced versions ourselves can be a little more intimidating. Thankfully, all you need are a few affordable kitchen gadgets to make coffee shop-worthy iced coffee or cold brew right at home. As part of our series Shop This List TODAY, we rounded up everything you need to brew the perfect cup and turn your home into your very own coffee shop. This hand-picked list includes an affordable cold brew maker that allows you to store your beverage for up to two weeks, a genius Keurig gadget that transforms hot coffee to cold (without watering it down!) and a specialty ice cube tray for a truly elevated sipping experience.
To get started on channeling your inner barista, keep reading to see all the iced coffee must-haves you'll need for the perfect cup of cold joe. Or you can add everything you see to your cart at once with our handy on-site shopping feature. And don't forget, Target offers free shipping on orders of $35 or more!
TODAY earns a commission on purchases through these links.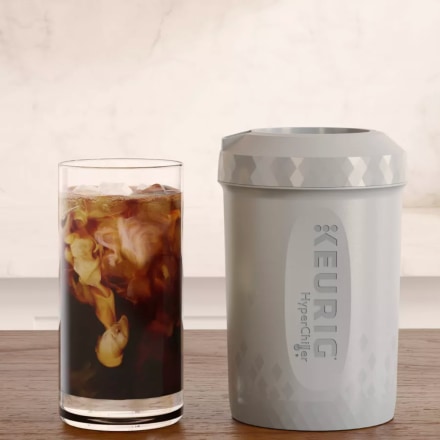 1 of 6
Hyper Chiller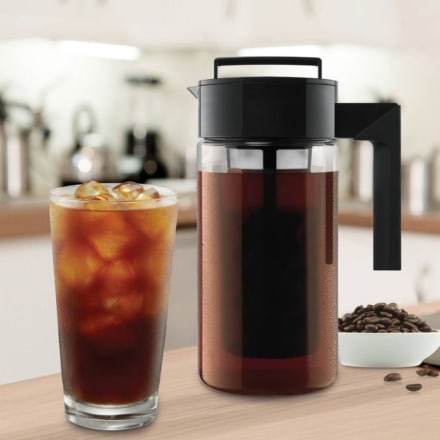 2 of 6
Patented Deluxe Cold Brew Coffee Maker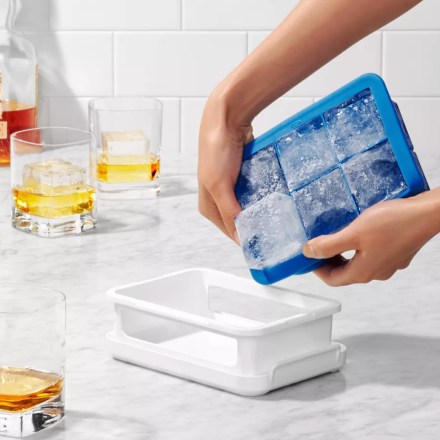 3 of 6
Large Cubes Ice Cube Tray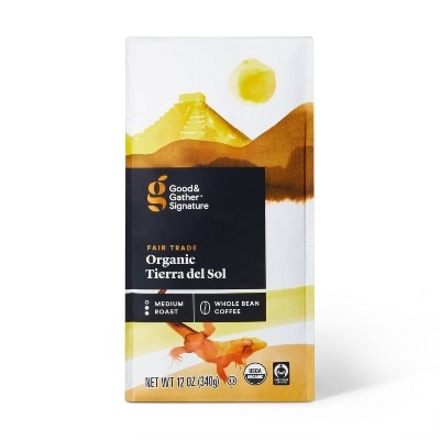 4 of 6
Organic Tierra Del Sol Medium Roast Whole Bean Coffee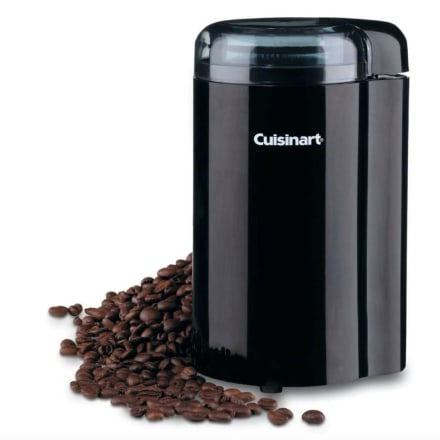 5 of 6
Electric Coffee Grinder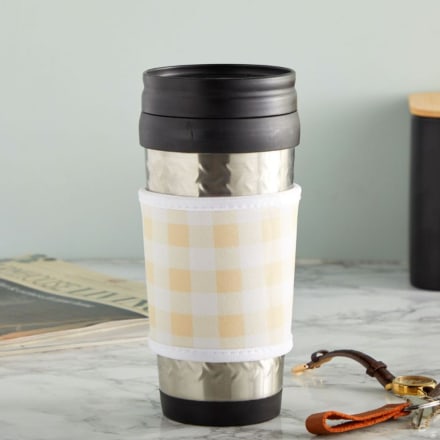 6 of 6
Reusable Insulated Cup Drink Sleeves (Set of 6)
For days when you need that iced caffeine fix right now, having the forethought to make your own cold brew (more on that later) might not be in the cards. But you can still enjoy a quality iced coffee with this unique gadget. It's designed to chill hot coffee within 60 seconds without diluting it, according to the brand. Fill it with water and stash it in the freezer, then when you're ready for a coffee break, use your Keurig like normal and brew a cup directly into the HyperChiller. After a minute, your cooled coffee will be ready to pour over ice!
This cold brew maker makes it easier than ever to enjoy iced beverages at home. All you have to do is use two scoops of your favorite coffee grounds in the inner filter, add four cups of water then let it brew overnight, according to the brand. Since it's an airtight container, the brand says the coffee will stay fresh for up to two weeks in your fridge, so you can pour your morning cold brew and be out the door faster!
Hate watered-down drinks? You can use this tray to freeze coffee ice cubes and use those to chill your cold brew or iced coffee.
Not only do large ice cubes last and keep your drink chilled longer, but they also make your coffee look like it was ordered straight from your favorite cafe. This large cube ice tray makes 1.75-square-inch ice cubes and includes a handy cover that allows you to easily stack another tray on top, as well as keeping your ice cubes clear of any freezer odors.
Starting from whole coffee beans allows you to brew coffee at home that's fresher and more flavorful compared to what you get from pre-ground beans. Plus, you can control the grind size, which is important for cold brew. According to the brand, these coffee beans are organic and Fair Trade certified with bold notes of toffee, dark chocolate and warm spice flavors. If black coffee isn't for you, you can add your favorite creamer or syrups for a sweeter taste.
When making your own cold brew, you'll want to use coarsely ground beans, so having a quality coffee grinder is a must. But this tool doesn't have to cost you a lot of money or counter space: While this Cuisinart option may look compact (which is great for storage!) it can grind beans for up to 12 cups of coffee, says the brand. Many of the Target reviewers raved about how quiet it is compared to other grinders, too.
Is there really anything better than an iced caffeine pick-me-up on a warm day? However, while you're enjoying your beverage you might experience condensation that drips onto your desk or hands. Thankfully, these cute drink sleeves can wrap around your tumbler or cup and help absorb the running moisture. And that's not all, the brand says you can even use them to protect your hands from hot drinks too! Coming in a pack of six, each drink sleeve is designed with a different pattern, from animal print to pretty florals.