Al Roker has been informing and entertaining TODAY viewers for more than 27 years. But that's not the beloved co-host and weatherman's only job. First and foremost, he's dad to three kids: Courtney, Leila and Nicholas.
And in 2023, he became a grandfather for the first time, when daughter Courtney welcomed baby Sky Clara Laga.
Prior to Father's Day this year, Al reflected on fatherhood in an interview with TODAY.com, saying that while the Father's Day gifts he's received from his kids over the years have been "really good," the best gift of all is when he can spend time with them.
"Whenever they're together, that's my Father's Day," the 68-year-old shared.
Al's longtime wife, Deborah Roberts, a senior national affairs correspondent for ABC News, is mother to Leila and Nick and stepmom to Courtney, Al's daughter from a previous marriage.
All three children rallied around their father in late 2022, when the TODAY weatherman suffered from a series of life-threatening blood clots that left him hospitalized for nearly a month, rendering him unable to co-host the Macy's Thanksgiving Day Parade for the first time in 27 years.
During a conversation with Craig Melvin, Carson Daly and Willie Geist on TODAY, Al said that the experience left him feeling especially vulnerable as a father.
"You want to be that strength that they need. And when you're in a hospital bed and you can barely get up, there's this part of you that almost doesn't want them to see you like that," he said.
When talking to TODAY.com, Al says that no matter what age his children are, his "love and worry" for them never goes away. If anything, he says, it increases as they grow older.
"The idea that you're not in control and these three people, or however many you have, are your hearts beating outside your body," he explains. "And so you are constantly worried for them."
So, who are Al's three children? Roker introduced them to us.
Courtney Roker Laga, 36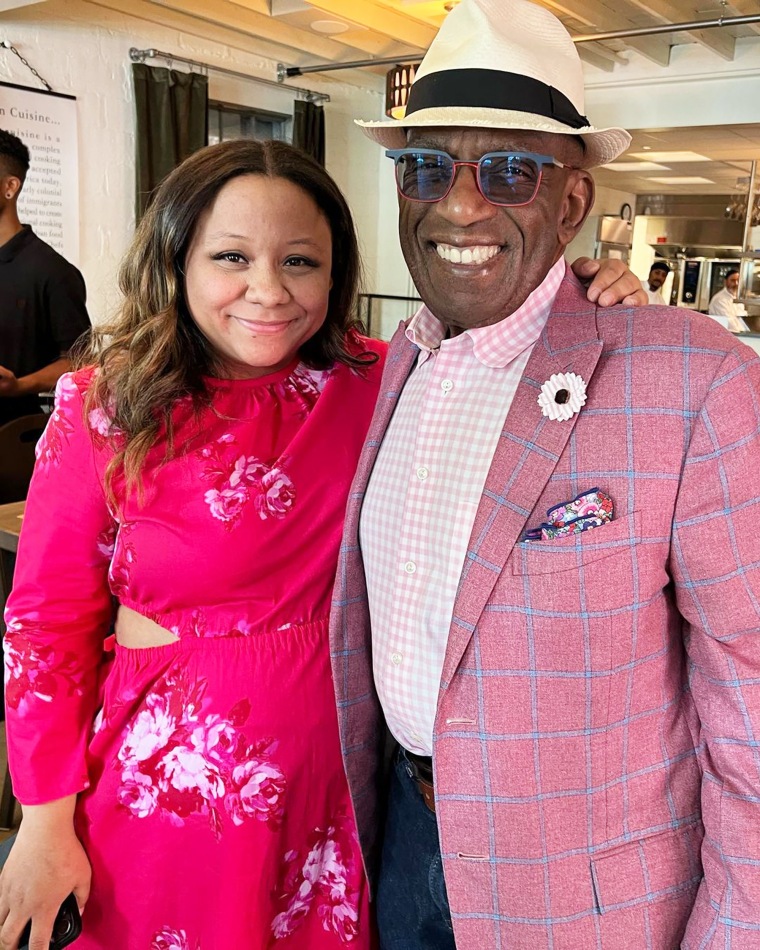 Al and his previous wife became parents when they adopted daughter Courtney, whose birthday is May 14, 1987.
During a 2020 Zoom segment with Craig Melvin and Dylan Dreyer, Al recalled the "humbling experience" of picking up his daughter for the first time.
"An hour before, there was a carseat with nobody in it. And then, an hour later, there was a baby," he said. "And all of a sudden you are humbled because now you realize there's somebody greater than you that needs your protection."
Courtney, 36, is a recipe developer and culinary content creator.
"(She's) very loving, very dedicated to family and friends and work," Al tells TODAY.com.
Al and family welcomed a new family member in June 2021 when Courtney married Wesley Laga, a drama teacher, actor and writer, officially making the TODAY co-host a father-in-law.
On July 3, the pair announced the birth of their first child, a daughter named Sky Clara Laga.
After finding out he was going to be a first-time grandfather last March, Al revealed to Craig Melvin, Sheinelle Jones and Dylan Dreyer on TODAY the kind of grandfather he plans on being.
"For this grandchild, I'm going to be the best grandpa ever because I'm going to do whatever I can to spoil this kid," he said.
While speaking about the impending arrival with TODAY.com, Al says he hopes his first grandchild will call him "Pop-Pop," the same beloved nickname that was given to his late father.
"My dad was Pop-Pop to all of his grandchildren, so I want to keep the tradition going. The little one may have other ideas, but that's the one I'm pushing," he says.
Leila Roker, 24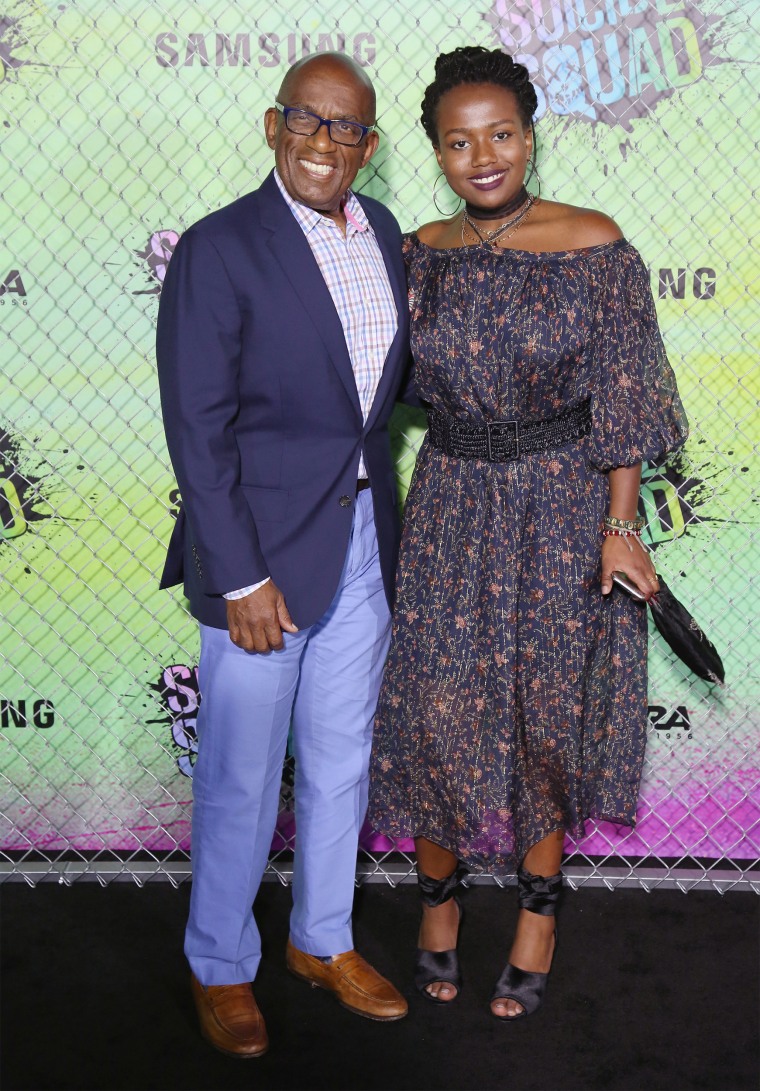 Al and wife, Deborah Roberts, tied the knot in 1995, then welcomed their first child, Leila, three years later on Nov. 17, 1998.
At 24, Leila Roker is a journalist and works at a PR firm in Paris, where she attended college. From 2017 to 2021, Leila studied at the American University of Paris, graduating with a degree in journalism and a minor in fine arts.
"(Leila) has a wicked sense of humor and is a hard worker and a loyal friend," Al tells TODAY.com of his middle child.
Fitting for someone living in the City of Lights, Leila has a love of fashion and has completed internships at various outlets, including L'Oréal and WWD (Women's Wear Daily), according to her website.
She also interned for ABC News as a production assistant during Prince Harry and Meghan Markle's wedding in 2018, and followed in her father's footsteps when she served as a social media correspondent and production assistant on TODAY back in 2016.
Nick Roker, 20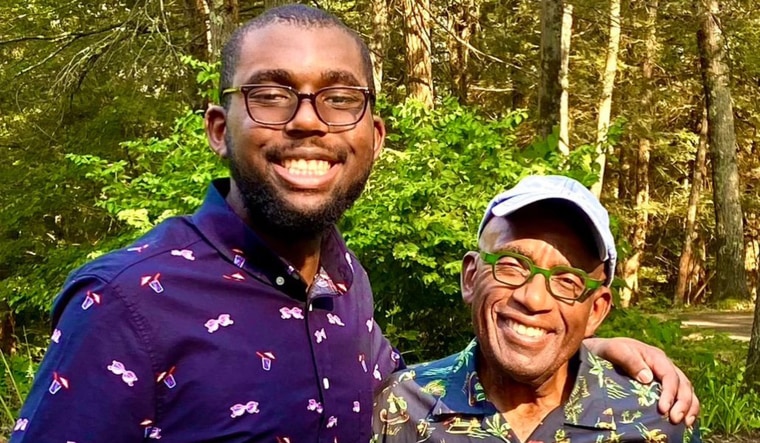 Al and Deborah celebrated the arrival of their youngest child, Nick, on July 18, 2002.
Soon to be 21, Nick has just finished his first year of college. Al tells TODAY.com that his youngest is "somebody who never lets obstacles get in his way."
He and Deborah have been both vocal advocates for their son, who Al said during a 2019 TODAY segment has some "special needs."
That said, Al said his son Nick has "met a lot of challenges" and that being involved in the family's church has been Nick's "mission."
His youngest has also earned a black belt in taekwondo and gold medals at the New York Special Olympics. After being accepted into two colleges, Al and Deborah dropped Nick off for his first year of college in August of 2022.
While sending his son away to school, TODAY's weatherman posted a selfie of himself and Nick last year, captioning it with the bittersweet message: "I guess this is happening. Taking the last one to college. So proud of one @nickroker15."