There's only one gift Al Roker wants for Father's Day, and that's time with his three kids.
"The best gift is when they're all together," says the TODAY weatherman, "especially as they get older. It's harder to have everybody under one roof on Father's Day. So, whenever they're together, that's my Father's Day."
Roker has two children with longtime wife, Deborah Roberts; a daughter, Leila, 24, who works for a PR firm in Paris and son, Nick, 20, who just completed his first year of college.
Roker and Roberts are also parents to Courtney Roker Laga, 36, the daughter he shares with his ex-wife, Alice Bell.
In March, Roker revealed during the 3rd Hour of TODAY that his oldest daughter is pregnant, and said that he hopes his first grandchild will use the same endearment his children called his late father, Pop-Pop.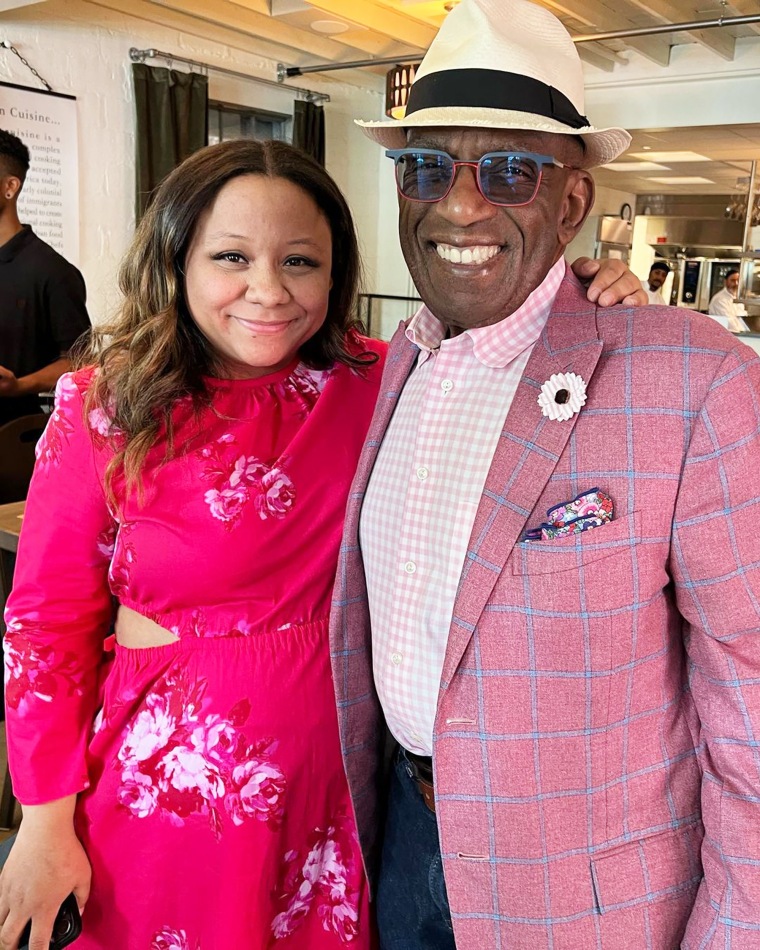 "My dad was Pop-Pop to all of his grandchildren, so I want to keep the tradition going," Roker tells TODAY.com. "The little one may have other ideas, but that's the one I'm pushing."
In honor of his beloved father (a New York City bus driver for more than 20 years), Roker recognized NYC bus drivers during a recent segment on TODAY, recalling a sweet childhood memory with his dad.
"When I was off from school, he'd take me on the bus with him and (at) the end of his run, we'd be in the parking lot and he'd let me steer the bus," Roker recalled during the segment, which aired June 13.
"There was this two-way street of pride. I was so proud to see my dad doing this and I think he was proud to see me see him doing that," Roker said on the show.
When it comes to being a dad to his own kids, Roker tells TODAY.com that the most humbling experience of fatherhood has been reconciling with the idea that he's not in control.
"These three people, or however many you have, are your hearts beating outside your body and so you're constantly worried for them," he says. "It's the old adage, 'little kids, little problems; bigger kids, bigger problems.'"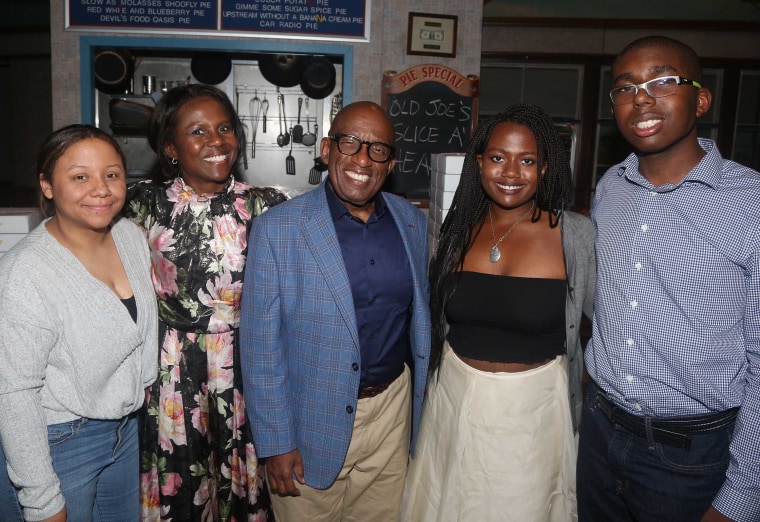 If anything, since his kids have gotten older, his worry for them has only grown.
"I think it becomes even more anxiety-ridden, because when they're smaller, they are under your roof and you can take care of them and try to protect them as best as you can," Roker says. "But as they go out and venture out into the world, you have less control over that. But yet your love and your worry for them doesn't lessen. It probably only increases."
The challenge, he says, is not wanting them to "have a horrible time" in life while, at the same time, knowing that you have to let them make mistakes and learn.
"If it has something to do with physical harm or danger, then you've got to step in; otherwise, that's the only way they learn, is by failure. And I'm not talking (about) anything that threatens their safety or their mental wellbeing," Roker says.
"But, on the other hand, they need to, if they didn't study, fail a test or if they didn't practice their instrument, they need to be chided by the teacher — that's part of growing up."
Letting children learn life's lessons through trial and error is something that Roker says is sometimes easier for fathers to do than moms, saying "I do think dads are more willing to let that happen — let them play on the swing set and do all those things ... they might take some risks."
"I think moms are more risk-averse and then, probably, that's a good thing, that we balance each other out."