The editors at Shop TODAY are always on the lookout for the buzzy products that can make life just a little bit easier — and we think our latest finds can do just that.
So, this week's Shop All Day is all about our editors' top picks. Shop TODAY editorial director Adrianna Brach joined the 3rd hour of TODAY to share five editor-approved products for your day-to-day.
From a newly launched viral lip plumper to a home hack that we think belongs in every kitchen, keep reading to shop them all, plus even more of our favorite finds.
Shop All Day: Editors' Picks
Whether you want to add some accent lighting to your bedroom or need a hands-free reading light at your desk or bedside, Brach says these stylish sconces are key. They're wireless and don't require any hardware for installation, which makes them great for renters. You can adjust the angle of the light or even remove it from the mount to use as a flashlight, says the brand. Plus, they can last up to 15 hours on a full charge.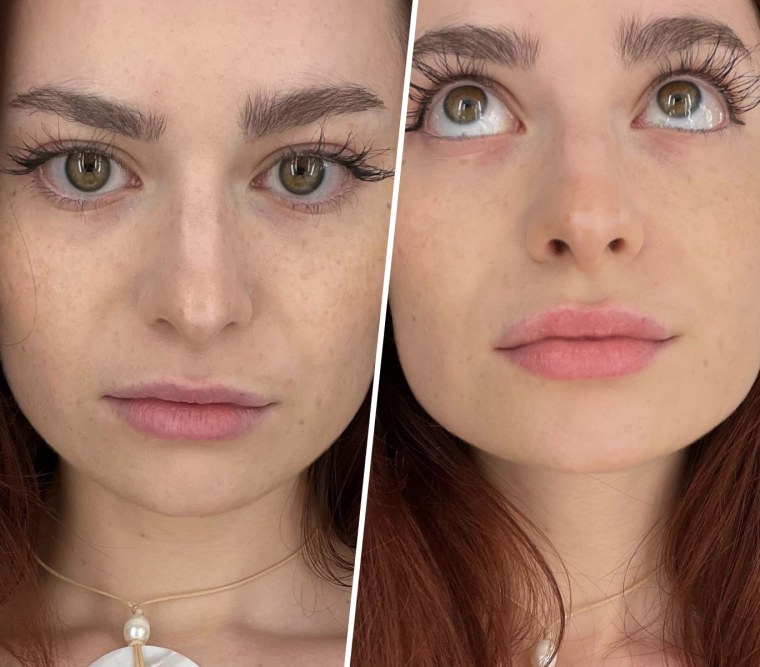 After seeing the results from Peter Thomas Roth's viral eye treatment, the Shop TODAY team was excited to see this new debut from the brand. Don't let its name fool you, though, it's a topical product that can smooth, plump and fill out your lips — no needles involved.
Exfoliation can pose benefits for your skin care and makeup routines, according to experts we've spoken to. This tool can help make the process easier, since it is made with bamboo and charcoal powder. Commerce editor and producer Julie Ricevuto says it is "super easy to use." According to the brand, you only need to dampen it and massage your face in a circular motion to use it.
Where has this genius find been all of our lives? Brach found this 2-in-1 paper towel holder that functions as a stand and a spray bottle. Reviewers love that it makes storing your glass cleaner less of an eyesore and that it is "so handy."
Another 2-in-1 find we can't get enough of? This sponge holder that doubles as a soap dispenser. One Shop TODAY staffer tried it three years ago — and it's remained a staple in her kitchen ever since. You simply fill the bottom portion with your preferred detergent and then press down to disperse the perfect portion of soap, every time. Once you're done washing dishes, you can leave your sponge in the tray to let it air dry.
If you're like us, you don't want to waste time scrubbing every crevice in your shower. One writer tried this spray that removes buildup and stains practically overnight, and was pleased with the results. "Now that I'm satisfied with my tub and the stains are way less noticeable, I'm going to use the cleaning solution once a week as recommended," she said.
Plan on wearing your favorite pair of white sneakers into the fall? Brach loves this stain- and liquid-repelling spray that can help keep them clean in spite of unpredictable weather.
Commerce editor and producer Julie Ricevuto loves this dry shampoo for a myriad of reasons; primarily for the volume it delivers. "My hair is pretty flat and can be oily so I love dry shampoo," she said. "This one gives my hair a voluminous boost & lets me extend my blowout!"
Ricevuto also loves this thickening shampoo and conditioner duo for fuller hair. "While I love the long-term benefits of this duo, the way my hair looks immediately after using them is a major draw for me, too," she said, noting that she noticed instant volume and "smoother strands" after using it.
Production coordinator Camryn Privette tried this sculpting bodysuit and said it complemented her figure and didn't feel like an uncomfortable piece of shapewear. "My curves were giving me an hourglass figure that I didn't know I had in me," she said.
Don't let the $5 price tag fool you — this mascara is a consistent No. 1 bestseller on Amazon. One former Shop TODAY editor says it makes her lashes look so full and lifted, they almost look like falsies.