Colin Farrell, a father of two, called his two sons the "loves of his life" during his recent Golden Globes acceptance speech.
His love is on full display at the 2023 Oscars red carpet. The first-time nominee brought his 13-year-old son Henry Tadeusz Farrell as his date to the Oscars.
Speaking to Vanity Fair before the show, Farrell said his son Henry would accompany him to the Oscars — and they would be matching. "We're both wearing velvet tuxes," he said.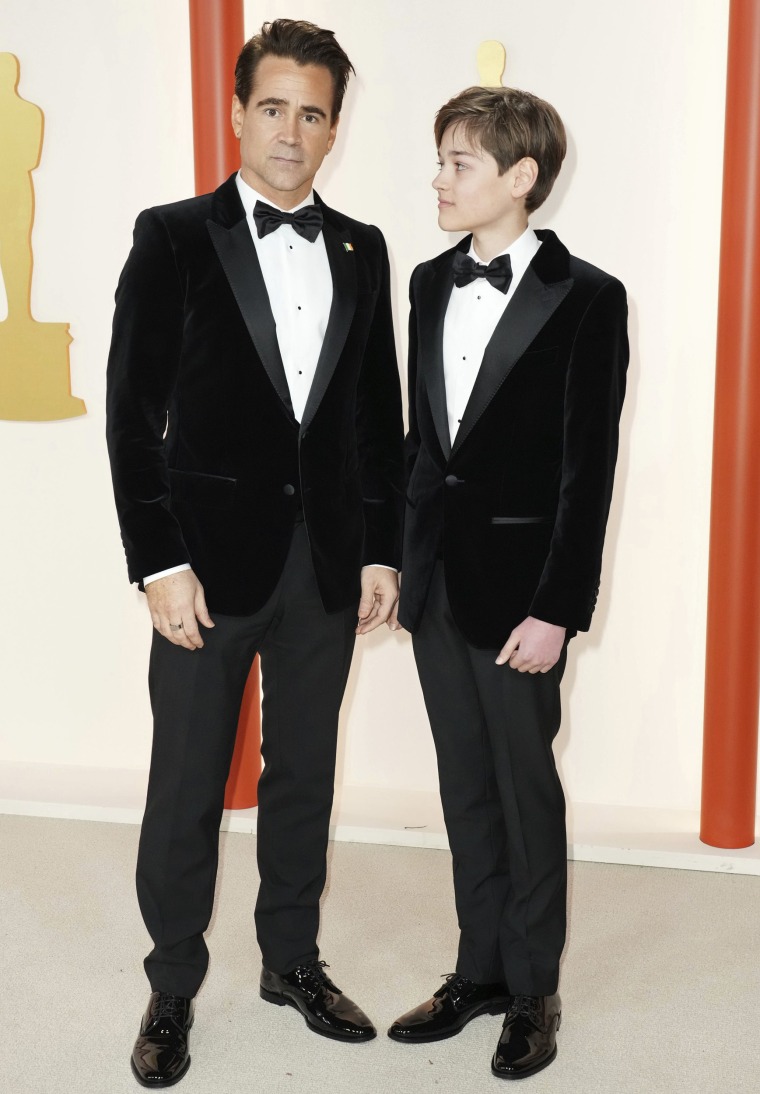 Farrell shares Henry with his "Ondine" co-star Alicja Bachleda-Curuś. He also has a 19-year-old son, James, with model Kim Bordenave.
In 2007, Farrell shared that James was diagnosed with Angelman syndrome, per People. This rare neuro-genetic disorder is characterized by developmental delays, lack of speech, seizures and impaired balance and is often misdiagnosed as autism or cerebral palsy.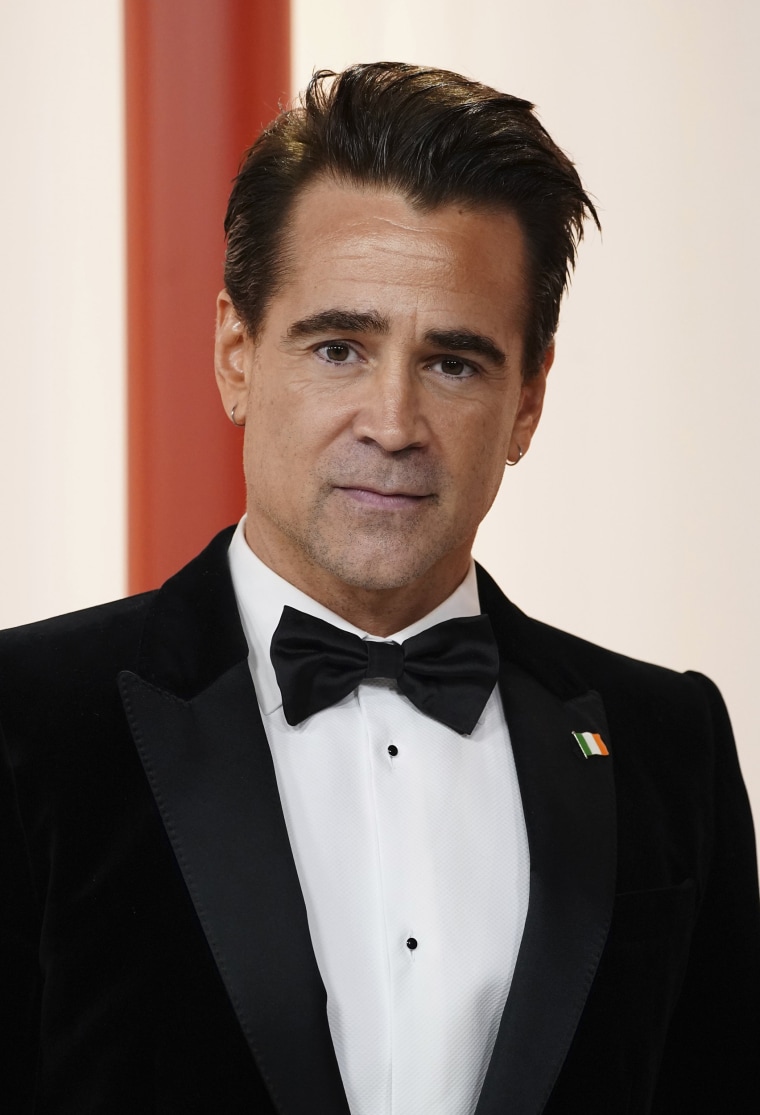 Farrell is nominated for best supporting actor for his role in "The Banshees of Inisherin."
Hosted by Jimmy Kimmel for the third time, the 2023 Oscars are broadcast live from the Dolby Theatre in Hollywood in Los Angeles at 8 p.m. ET/5 p.m. PT, with the red carpet starting earlier. The 2023 Oscars are available to watch on ABC and various streaming platforms. Leading the list of nominees include "Everything Everywhere All at Once" and "The Banshees of Inisherin." The list of performers and presenters includes Rihanna, following her Super Bowl halftime show, and the viral Telugu-language hit "Naatu Naatu." Follow TODAY.com for complete Oscars coverage, including this year's winners and unexpected