The 2023 Oscars are already a success story for the actors who are first-time nominees.
With a total of 16 out of 20 total nominees in the acting categories being first-timers, the 95th annual Academy Awards makes history for having the most newcomers ever. The list of newcomers includes Jamie Lee Curtis and Michelle Yeoh for their roles in "Everything Everywhere All at Once" and Austin Butler for his role in "Elvis."
The previously nominated nominees include Angela Bassett, Cate Blanchett, Michelle Williams and Judd Hirsch.
The event, hosted by Jimmy Kimmel, will feature a jam-packed schedule of performances from Rihanna who will sing "Lift Me Up" from "Black Panther: Wakanda Forever" to Sofia Carson and Diane Warren who will perform the Oscar-nominated song "Applause" from "Tell It Like A Woman."
Keep reading to find out more about the actors on this list nominated for their first Oscar award — and watch the show on March 12 to find out who wins.
Brendan Fraser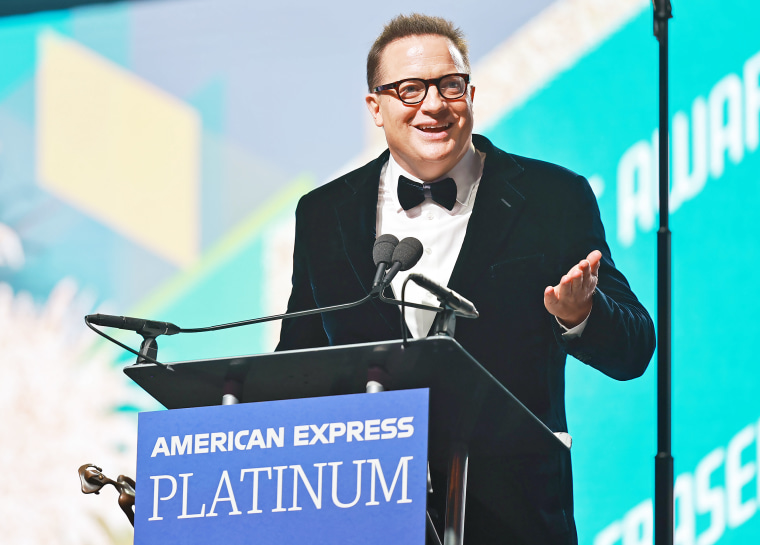 Brendan Fraser is nominated for best actor following his transformation into Charlie, an English teacher who became severely obses after the death of his partner, in "The Whale."
On Feb 23. Fraser joined TODAY and shared his reaction to the nomination.
"It was my category, and they said my name and I got really quiet and everyone else shouted and then my kids appeared with a Fudgie the Whale cake," Fraser, who won the award for best actor at the 2023 Critics Choice Awards, said.
Jamie Lee Curtis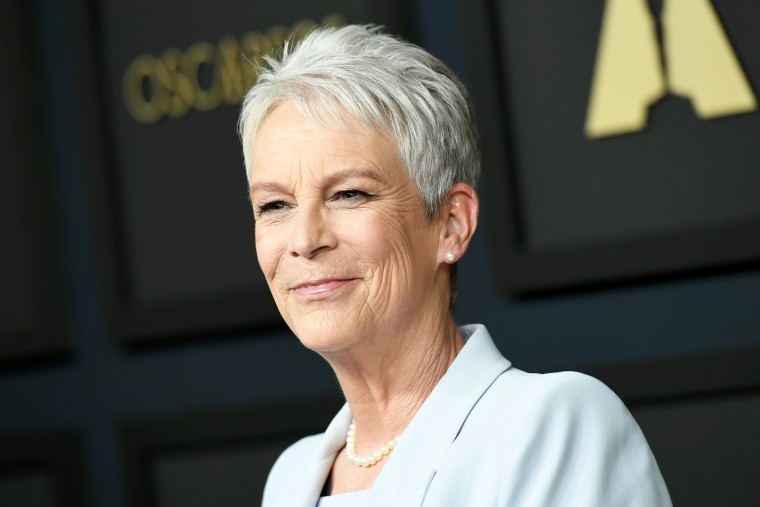 Curtis is nominated for a best supporting actress for her role in "Everything Everywhere All at Once." The 64-year-old veteran actor shared the moment she learned of her nomination on Instagram. "THIS IS WHAT SURPRISE LOOKS LIKE," she captioned the post.
Austin Butler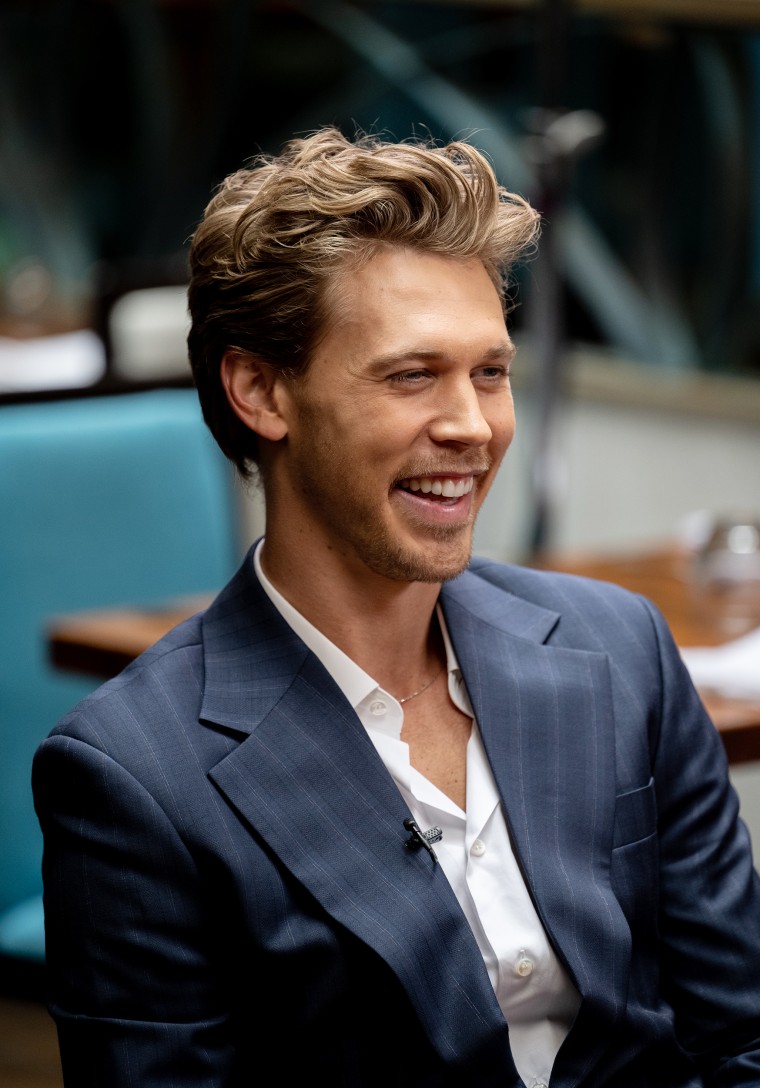 Also joining the first-time list of nominees is Austin Butler, whose transformation into Elvis nabbed him a best actor nom.
Butler called in to TODAY with Hoda and Jenna to share his reaction. "I woke up to about 20 missed calls from my agent, manager and everybody," he said. "What an exciting way to wake up."
He said his mind was on the late Lisa Marie Presley, who died days after he won the Golden Globe for playing her father. "I think about how much I wish she was here right now to get to celebrate with me," Butler said. "It's the same thing with Elvis, I wish that they could be in these moments. It feels kind of strange to celebrate at a time of such deep grief. I sort of think of it as a way to honor her."
While Butler is currently in a relationship with Kaia Gerber, he credits his ex-girlfriend Vanessa Hudgens for encouraging him to pursue the role. Butler has left the role of Elvis behind him — but has it left him? The actor's voice notably changed thanks to vocal training for the movie.
Michelle Yeoh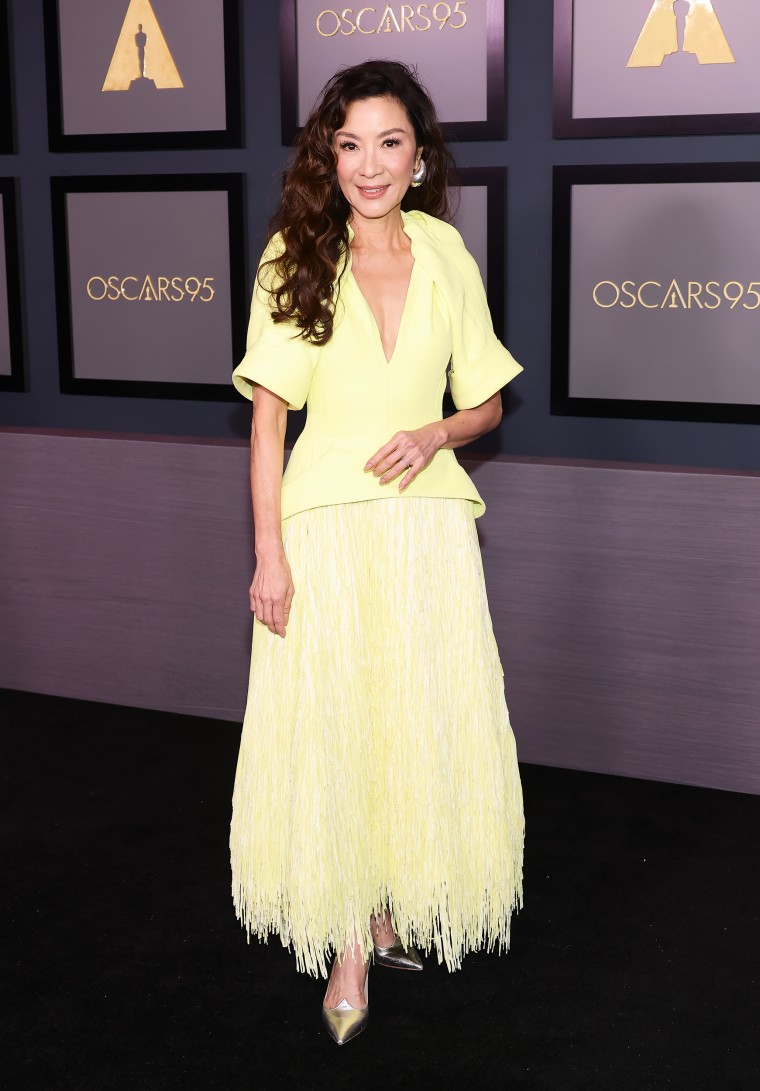 Michelle Yeoh is making history with her first Oscar nomination: She's the first-ever Asian best actress nominee for her role in "Everything Everywhere All at Once."
On TODAY's Sunday Sitdown with Willie Geist, Yeoh talked more about how what this historic moment means for her, and for the people inspired by her story.
"It's not giving up," she told Willie. "It's, like, believing that it's possible." 
Colin Farrell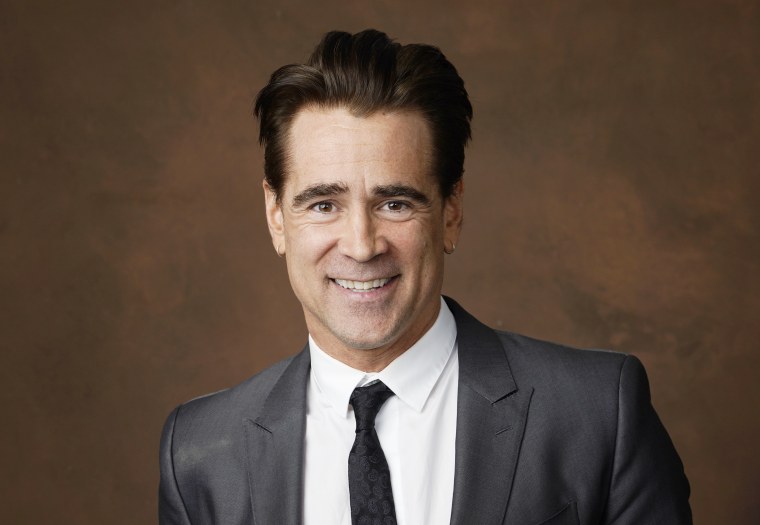 Colin Farrell won an acting award for the "Banshees of Inisherin" at the 2023 Golden Globe Awards. Now, the actor is nominated for his first Oscar, along with many of his co-stars.
"I'm pinching myself. I don't feel like I'm having to go through this on my own," he told GoldDerby of his Oscars season.
While Farrell indicates the cast of "Banshees" is close, its characters aren't: Farrell's character reacts badly when his best friend decides he doesn't want to be friends anymore.
Paul Mescal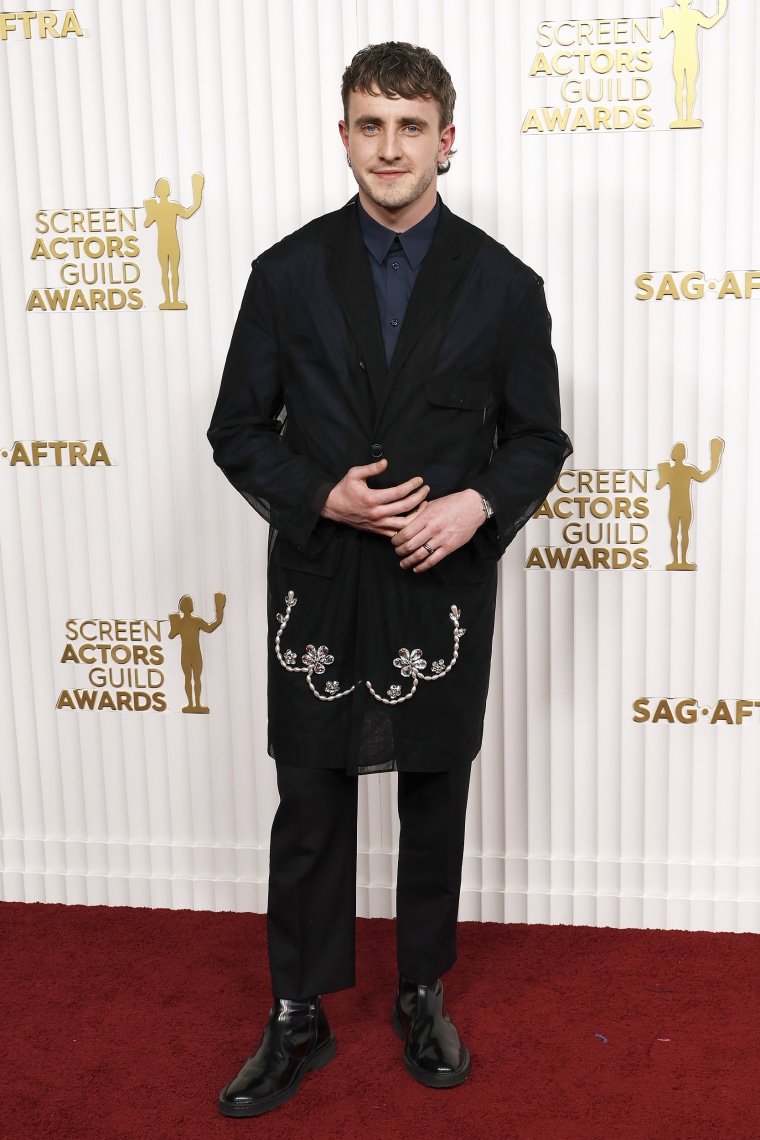 Paul Mescal, who won an Emmy Award in 2020 for best lead actor in a limited series or movie for "Normal People, is now nominated for his first Oscar award for his leading role in "Aftersun."
The nomination came at a bittersweet moment for Mescal. While the nomination was an exciting moment for Mescal, the announcement came the same day his mom began chemotherapy, his sister Nell Mescal tweeted.
"It's all a bit overwhelming, especially for my family, because I don't think anybody or even I was expecting this," the Irish actor told the BBC.
"I always knew that I was willing to work hard, but I think from the space from the time of graduating from drama school to now hasn't been an awfully long time," he said. "But when the nominations came out, and the BAFTAs the week before, there was just something kind of, something felt slightly absurd about it at all."
Bill Nighy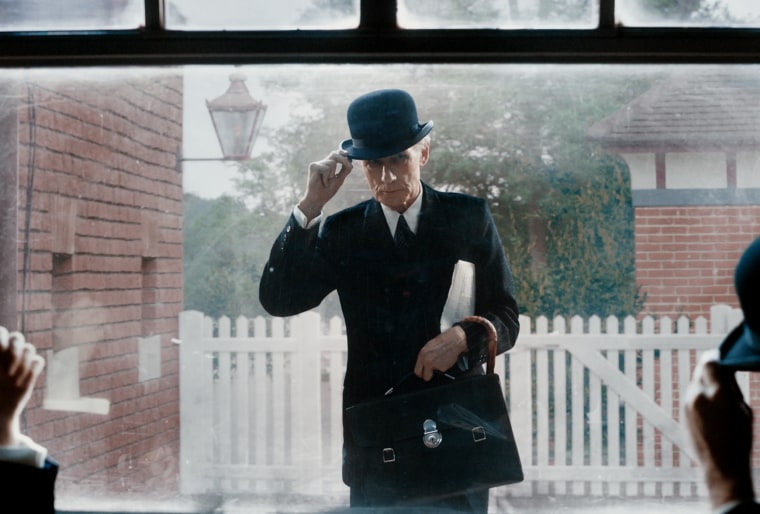 Nighy, a longtime actor, is also joining this first of first-time Oscar nominees. The actor is nominated for an award from his leading role in "Living." His character, Rodney Williams, makes a series of drastic changes when he learns he's dying.
Speaking to TODAY, Nighy said he was drawn to the script because it was written by Nobel Prize-winning novelist Kazuo Ishiguro.
Ana de Armas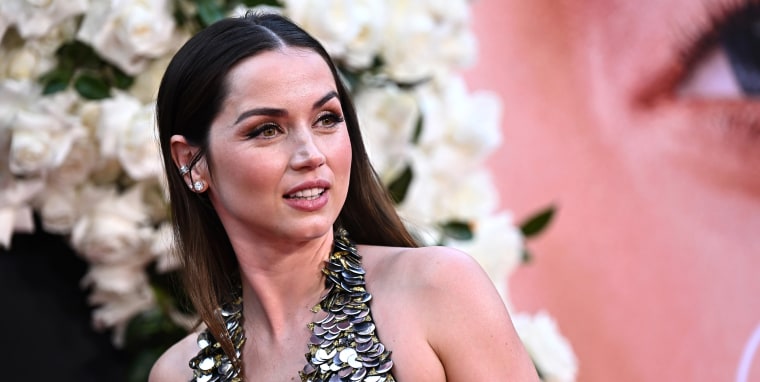 "Blond" is a fictionalized story of the life of Marilyn Monroe, and it landed Ana de Armas her first Oscar nomination.
The rising star, who played Monroe in the film, joined Willie Geist on TODAY last September to talk about her journey transforming into the Hollywood icon.
"It was kind of like a slow process of discovering who not just the movie star was, but who was Norma Gene," she told Willie. "Just a lot of conversations and questioning everything."
Andrea Riseborough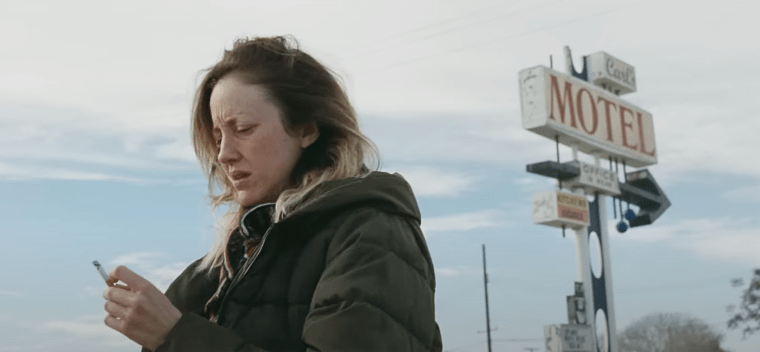 Andrea Riseborough earned a best actress nomination for "To Leslie," an under-the-radar indie turned Oscar darling.
The British actor plays Leslie, a single mother from West Texas who wins the lottery ... and then loses it all, damaging her relationship with her son in the process. Throughout the movie, Riseborough's character fights to restore her life and her relationships.
Ke Huy Quan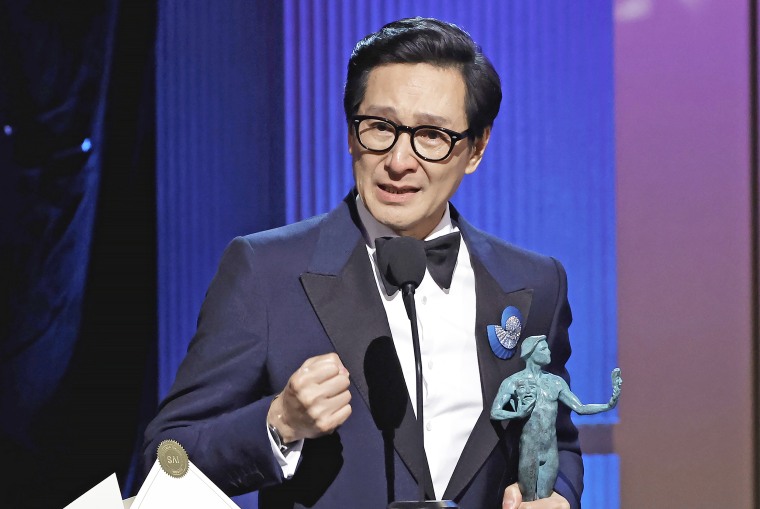 On Feb. 26, Quan shed tears at the SAG Awards as he became the first Asian male to win outstanding supporting actor for his performance in a movie. Now, the actor is nominated for his first Oscar for his supporting role in "Everything Everywhere All at Once."
After the news of his nomination broke on Jan 24., Quan called TODAY in excitement.
"I am so happy!" he told the 3rd hour of TODAY co-anchors. "Oh, my God, I'm jumping up and down, and I'm screaming so loud. Just like the day when I got the phone call, when the Daniels (writers and directors Daniel Kwan and Daniel Scheinert) told me I got the role of Waymond. I'm feeling exact same thing. This is one of the best mornings." 
Brendan Gleeson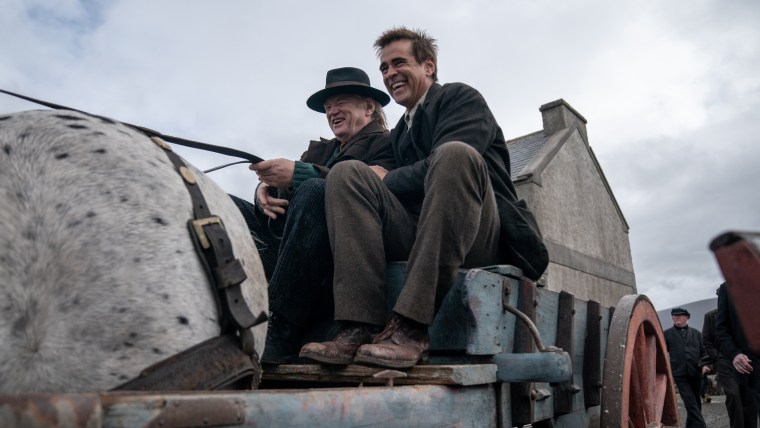 Brendan Gleeson is nominated for his supporting role in "The Banshees of Inisherin." Gleeson, an Irish actor and director, plays Colm Doherty, who decides to end his friendship with Colin Farrell's character, and stands by his decision despite the chaos and upset it causes.
Barry Keoghan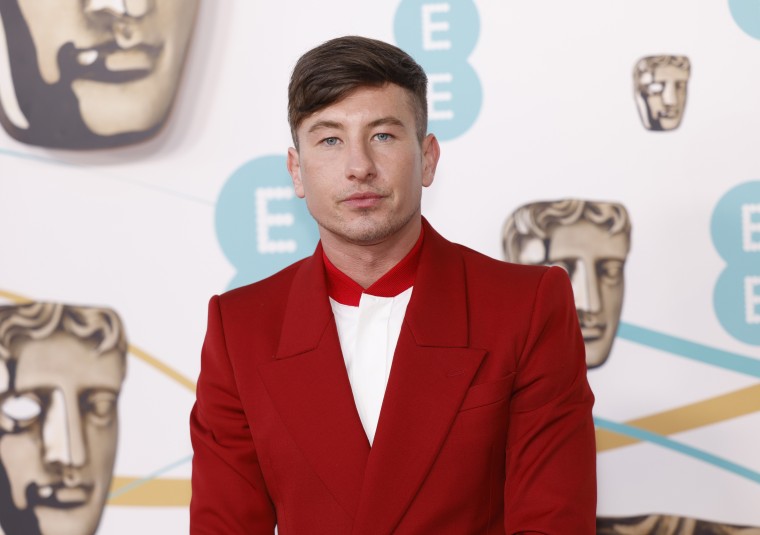 Also nominated for a supporting role in "The Banshees of Inisherin" is Barry Keoghan. In April 2018, the actor spoke on Ireland's "The Late Late Show" about his journey to Hollywood, including growing up in the foster care system.
"Every family was good to us. As a kid, you don't know what's happening. You get attached … and then boom. Let's move over here," he said. "I don't have a hometown, that's what I'm saying."
Brian Tyree Henry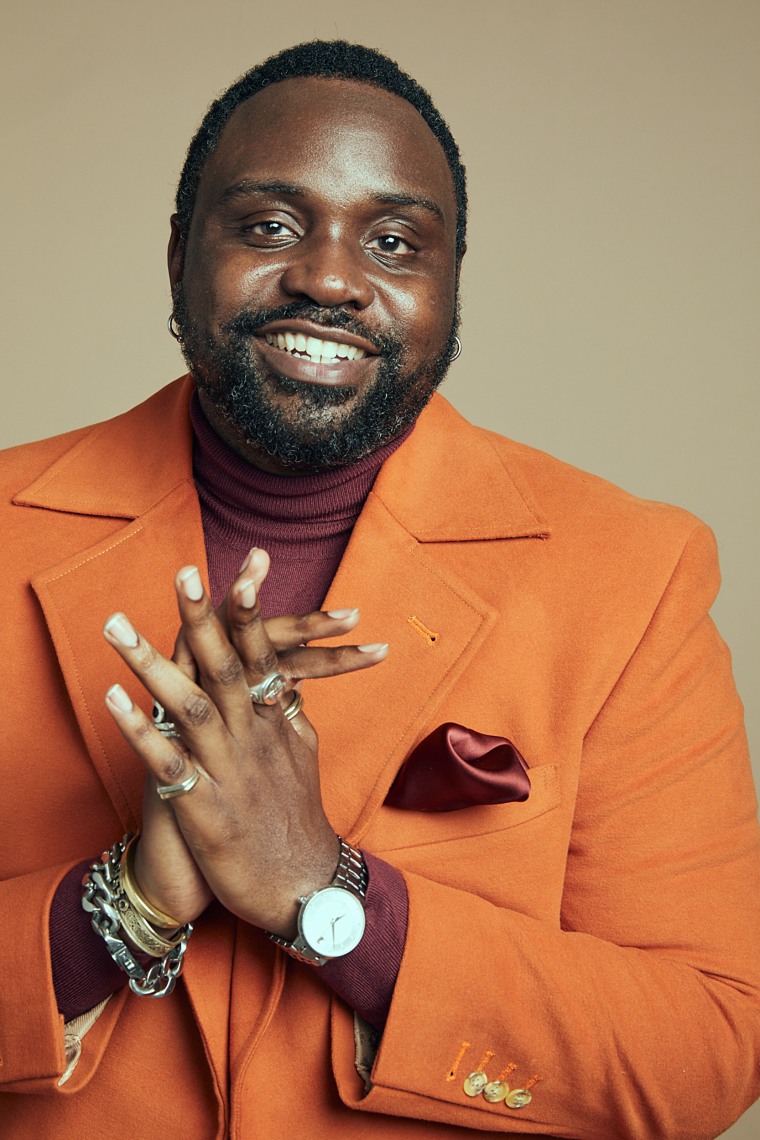 Brian Tyree Henry is nominated for his supporting role in "Causeway." In the film, Henry plays James Aucoin, who strikes up a friendship with a soldier, played by Jennifer Lawrence, who suffered traumatic brain injury in Afghanistan.
Speaking to Essence, Henry said the role helped him process his mother's death in 2016.
"James came at a time in my life where I needed to find a reflective surface in order to figure out a lot of parts of the pain and grief I was going through in my own personal life," Henry told Essence. "There was something about him that really tapped into me — dealing with the grief I was carrying in my life and the non-confrontational way that I chose to approach it by actually just wallowing in it."
Stephanie Hsu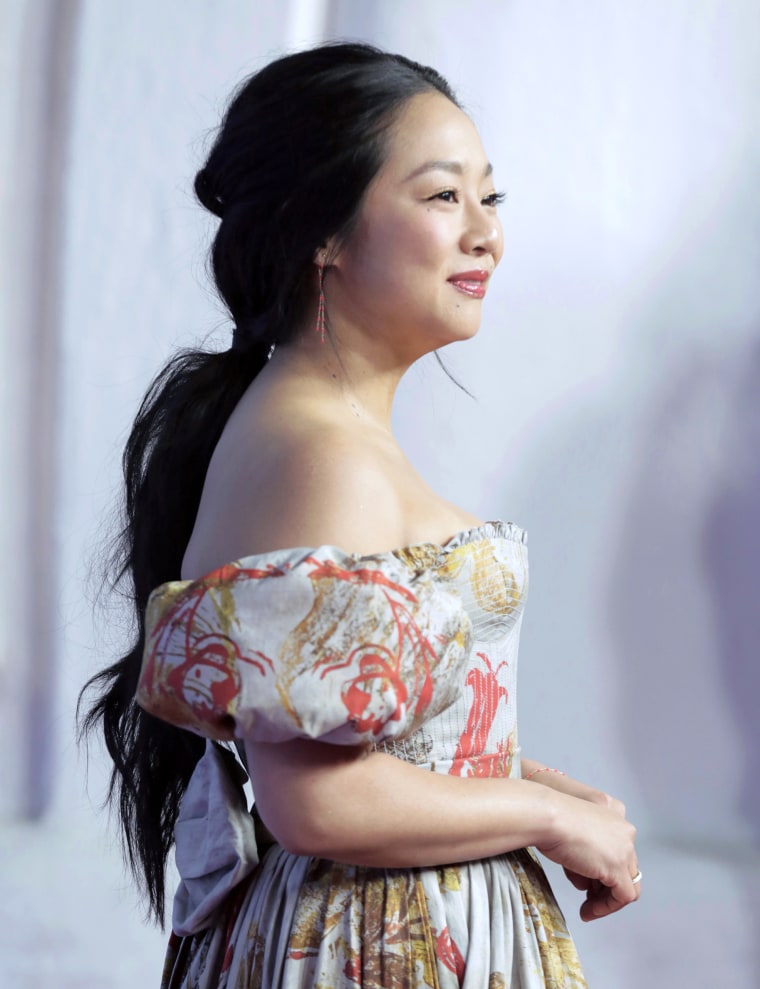 Stephanie Hsu's first Oscar nomination is for her supporting role as Joy Wang and Jobu Tupaki in "Everything Everywhere All at Once."
"I know so many people see themselves in Joy and Jobu. So I really feel like anytime good news happens, it's not just for me, it's for so many other people as well who don't get to be seen or don't get to be heard and are desperately wanting to know that they're worthy of existing. I'm not even just talking about identity. I'm talking about the weirdos and the artists and people who are not cookie-cutter Hollywood starlets," she told Entertainment Weekly.
Hong Chau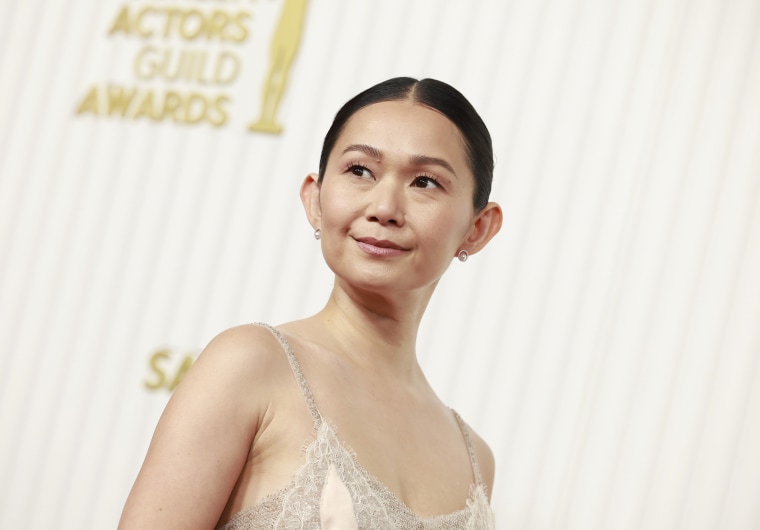 Hong Chau had just given birth and was considering taking a break from acting when she got the script for "The Whale," she told IndieWire.
"I've got this little baby, what's better than that?' I told my agent that I wasn't going to throw my hat in the ring for it, and then a week passed, and my husband was very nice and was like, 'Are you sure? Are you sure you want to let this one go? And we'll figure it out if you do end up getting the part,'" she said.
Chau got a best supporting actress nod for playing the caregiver of Brendan Fraser's character, Charlie.
Kerry Condon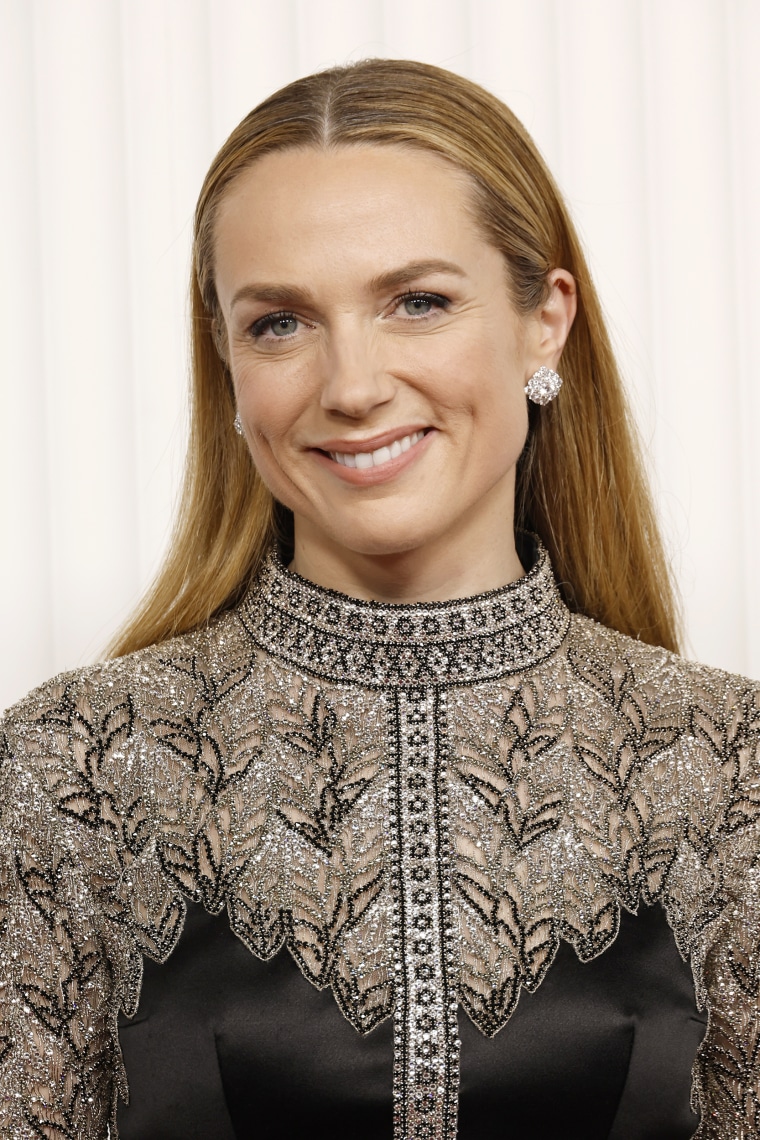 Condon, an Irish actor, is nominated for a supporting role Oscar for her role in "The Banshees of Inisherin."
She's previously won best supporting actress at the BAFTA Awards in February, where Carey Mulligan's name was accidentally read out loud.