I'm not a fan of false lashes. I don't like the sticky glue needed to apply them and don't get me started on the pain of getting them off. So, when magnetic eyelashes entered the picture, I couldn't help but feel intrigued. While I typically prefer to layer on extra mascara when looking for a boost in length and volume, the beauty writer in me (who is always up for trying out the latest trends) was eager to give this alternative lash idea a try.
Enter: Arishine's Magnetic Eyeliner and Lashes. With over 28,000 five-star reviews on Amazon, I figured the $25 kit (which is currently on sale for just over $15) would be a great starting point.
I opted for the eight-piece set, but if you're a regular eyelash wearer, the brand also offers sets of 17 and 23 pieces (which are also on deal for nearly 40% off).
How do magnetic eyelashes work?
My hesitancy to false eyelashes is due to how messy and difficult the job usually gets: My hands end up stuck together and a weird white line always appears at the base of my eyelashes from the glue, disappearing only when it finally dries down. Then at the end of the night, when I pull them off, sometimes my natural eyelashes come with them.
Fortunately, magnetic lashes have no glue to worry about.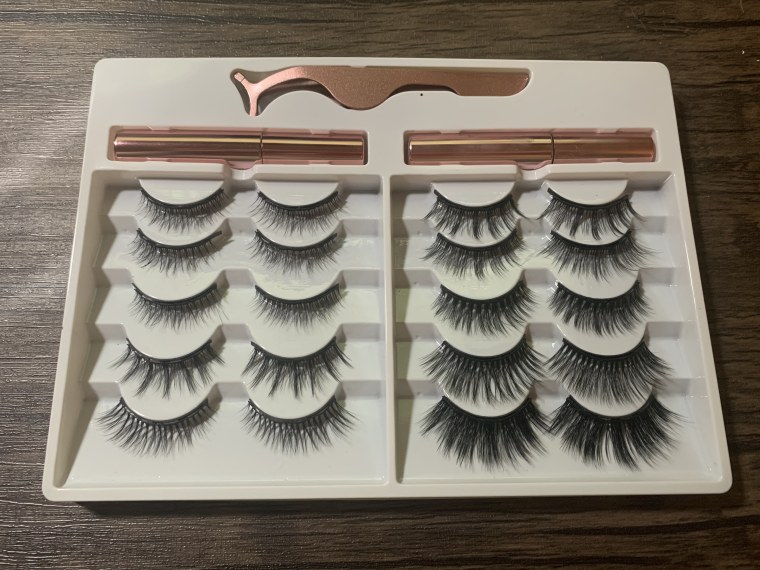 Instead of adhesive, these false lashes come with a magnetic liquid eyeliner that allows the lashes to attach to the eyelid.
I don't typically wear liquid eyeliner, but I was willing to make an exception while trying this lash kit. Pro tip: Do not let the eyeliner get on or near the end of your lashes as it will give off a clumping effect that makes it look like you are wearing too much mascara. Plus, your lashes will start sticking together.
Overall, the application process was pretty simple. Once the eyeliner was set, the "sticking" of the lashes was painless. I lined up the false lashes with my natural lashes and they "stuck" right on. The best part was that if I wanted to reposition the lashes, it was easy to give them a little tug to remove and then reposition. I may now consider myself a "falsies'' person!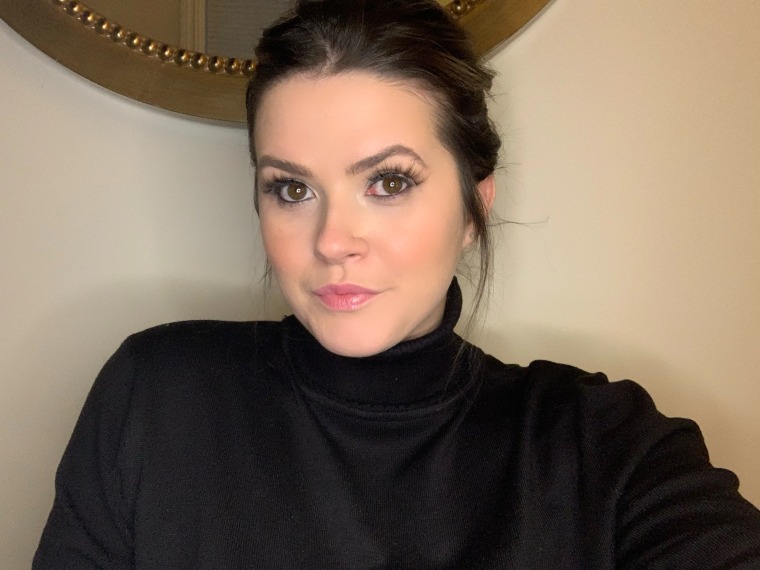 The lashes had no problem staying in place as a I went about my day. There was no noticeable weight or discomfort for me. (Some lashes I have worn in the past on special occasions have actually gotten in the way of my peripheral vision, hence my vendetta against them.)
The only drawback was once the eyeliner is on, it's really on. It can take a bit of work to remove at the end of the day. One Amazon reviewer shared, "I finally got some makeup remover pads, but it takes some pretty vigorous scrubbing to get it off." For me, I used a makeup remover wipe and a little elbow grease and was able to remove the liner relatively quickly.
For those who like to play around with their look, or are new to magnetic lashes, this set is very multifunctional as there are five different lash types to choose from.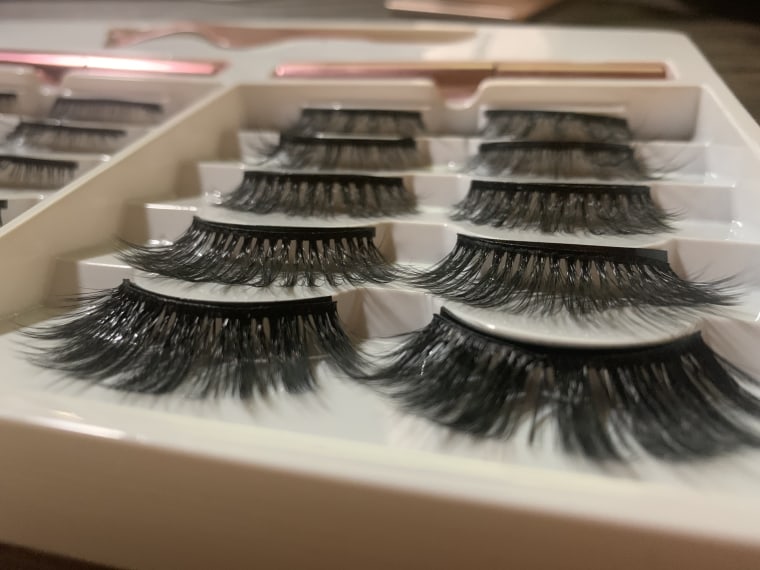 If you are more of a casual makeup wearer, there are pairs that just help enhance your natural lashes. If you're going for drama, there are plenty of bold options that range in length and fullness.