Ingredients
1

cup sliced strawberries

3

tablespoons sugar, divided

Four

(1½–inch thick) slices bakery white bread

1/4

cup strawberry preserves

4

slices cream cheese, fontina, Brie, goat or other cheese (1- x 2- x 1/4-inch)
1

large egg

1/2

cup milk

1

teaspoon pure vanilla extract

2

tablespoons unsalted butter
Confectioners' sugar for dusting
Chef notes
There's no sweeter way to start the day than to serve this super-luxe French toast to someone you love. Stuffed with strawberry preserves and a soft melting cheese, then topped with fresh berries—it just doesn't get better than this.
For cheeses, if you want something neutral, try cream cheese or fresh goat cheese. Fontina adds a ripe nutty flavor and Brie is a bit more mellow.
Bonus: The recipe can be partially prepared overnight and refrigerated. All that's left to do is dip and griddle.
Preparation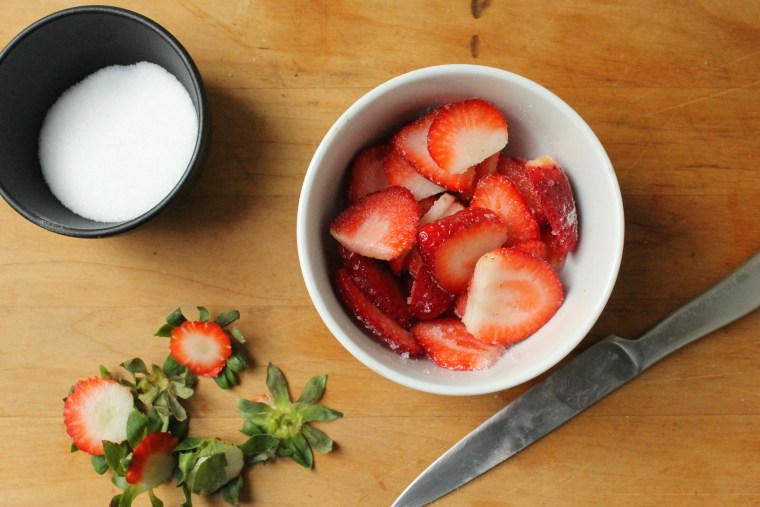 1.
In a small bowl, toss the strawberries with 2 tablespoons of the sugar and let sit until juicy.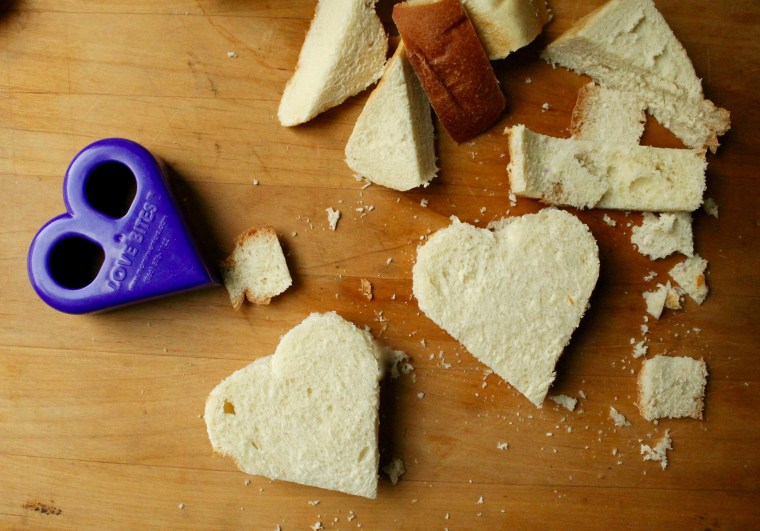 2.
Using a serrated knife and a heart-shaped cookie cutter or cardboard template, cut the bread into heart shapes. (Note: Do use that knife since the bread is likely to be too thick to stamp with a cookie cutter.)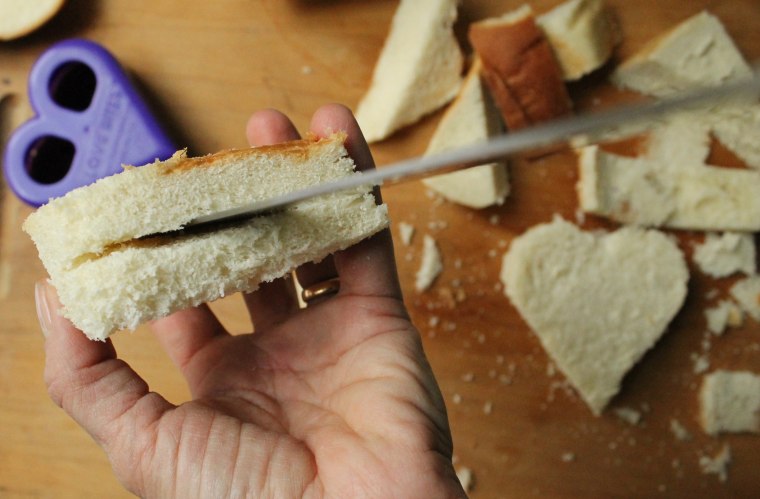 3.
Carefully cut a pocket into the sides of each heart being sure not to cut through to the other side.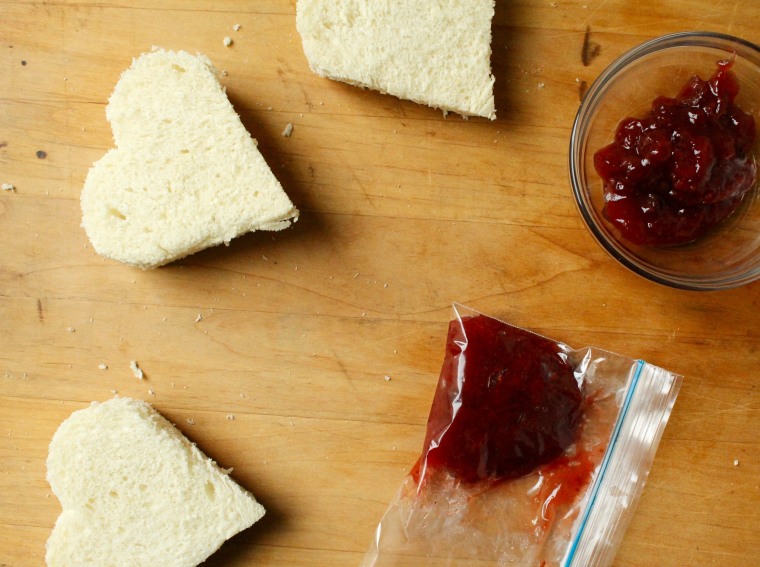 4.
Put the preserves in a small plastic bag and snip a bit off the corner. Squeeze the preserves into the pockets and fill with a piece of cheese. Don't overstuff the pockets.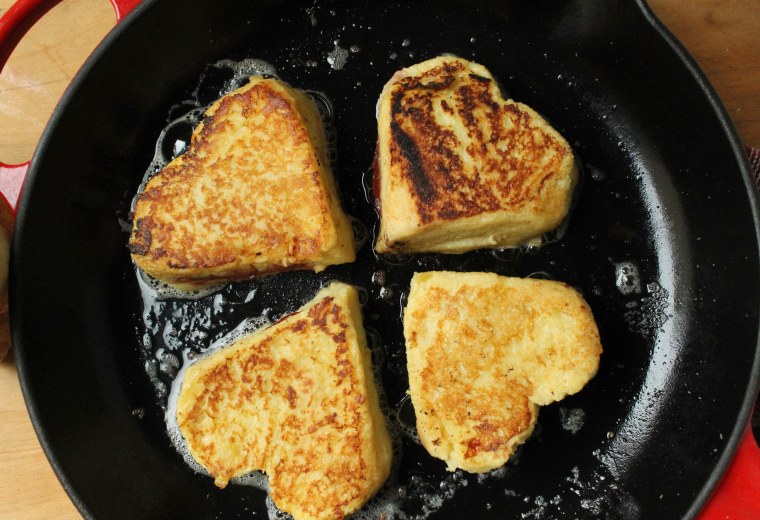 5.
In a medium bowl, whisk the egg with the milk and vanilla. Heat a skillet or griddle over medium heat and melt the butter. Dip the bread into the egg mixture, letting the excess drip back into the bowl and add them to the pan. Cook over medium heat, turning once, until browned, about 8 minutes.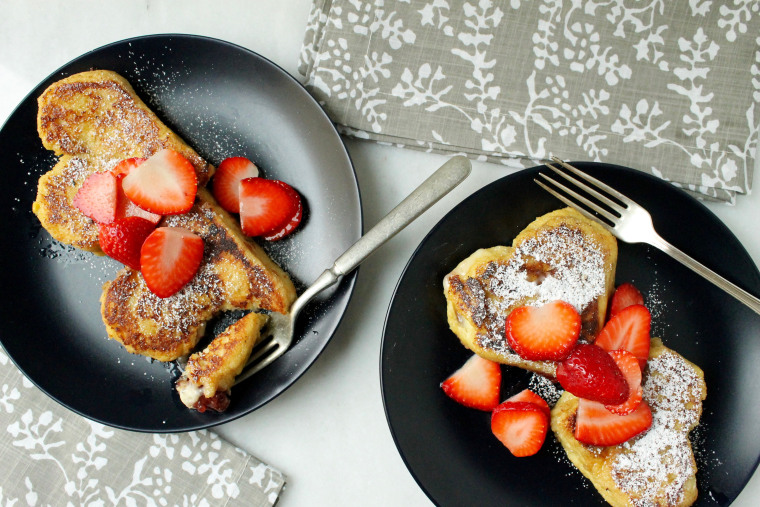 6.
Sprinkle half of the remaining sugar onto each piece, then invert and cook just until caramelized, about 30 seconds. Repeat on the other side. Transfer to plates, dust with confectioners' sugar and spoon the berries and any juices on top. Serve right away.
Grace Parisi is a New York City-based food writer, cookbook author and food stylist. Her book, Get Saucy, was nominated for a James Beard award. Her latest book, Quick Pickles comes out in Spring 2016. Follow her on Instagram and Twitter.