Chef notes
If you've grown tired of your usual banana bread recipe, allow us to introduce you to this quirky twist that's sure to become a new classic. Parsnips are hardly the first ingredient that comes to mind when you consider additions to this homey quick bread, but they lend nutty sweetness and added moisture, along with an extra serving of nutrients, to this tender loaf.
While carrots are a common addition to baked goods, parsnips are anything but. However, they do pretty much the same thing that their orange-hued relative  does — namely, provide sweetness and moisture — without tinting the batter. Rather than grating them, they are boiled and mashed then combined with sour cream mashed bananas, brown sugar, eggs, butter and flour. This simple batter bakes up wonderfully as-is but stirring in a handful of chocolate chips or chopped nuts is hardly a bad idea. If using nuts, consider toasting them beforehand to bring out their rich flavor. An hour later you have a domed, golden-brown loaf that's ready to be enjoyed.
Try to wait until the loaf is fully cooled before slicing and digging into it. We love this bread served fresh as-is but some might find it even more delightful toasted the next day and slathered with softened butter, cream cheese or a nut butter. Like most quick breads, this banana bread freezes well, too. Double the recipe and freeze the second loaf to gift to a friend or enjoy later on. 
Get Ingredients: If you don't have everything you need on hand, you can easily purchase all of the ingredients (just click the orange button below that says 'Get Ingredients'). You can pick and choose exactly what ingredients you need based on what's in your pantry and they'll be on your doorstep before you know it.
Ingredients
1/2

pound parsnips (about 2 large or 3 medium)

1/4

cup sour cream or Greek yogurt

1/2

pound very ripe bananas (about 2 large or 3 medium)

1/2

cup packed brown sugar

4

tablespoons unsalted butter, melted
2

large eggs

2

cups all-purpose flour

1

teaspoon baking soda

1/4

teaspoon kosher salt

1

cup chocolate chips and/or chopped nuts (optional)
Preparation
1.
Preheat the oven to 350 degrees F. Grease a standard loaf pan with nonstick baking spray.
2.
Bring 1½ to 2 quarts water to a boil over medium heat. Add the parsnips and cook until tender, 8 to 10 minutes, then drain.
3.
In a large bowl, add the parsnips and sour cream and mash to make a chunky paste, or purée in a food processor and then transfer to a large bowl.
4.
Add the banana and mash with the parsnips. Stir in the sugar, butter and eggs.
5.
In a separate mixing bowl, whisk together the flour, baking soda and salt. Gently stir the flour mixture into the wet ingredients until a thick batter comes together. Stir in the chocolate chips and/or nuts, if using.
6.
Scrape the batter into the prepared loaf pan. Bake for 45 minutes to 1 hour, until the top is domed and golden brown, and a tester or knife inserted into the center of the loaf comes out with only a few moist crumbs attached.
7.
Cool in the pan on a rack for 10 minutes, then remove from the pan and cool before slicing and serving.
How to shop TODAY recipes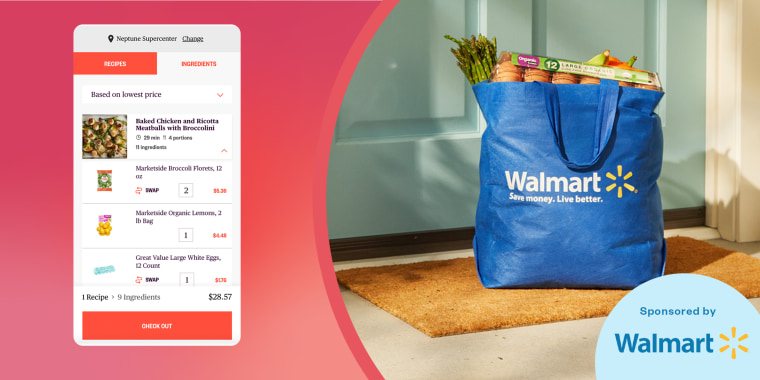 How to shop TODAY recipes
Here's everything you need to know about the cool new feature.
Learn More