Chef notes
For those who love a creamy, egg-like custard flecked with salty meats and decadent cheeses, this quiche is one to make for many occasions to come. Using a package of store-bought shredded hash brown potatoes in lieu of a homemade crust is not only a time-saving trick, but one that adds unexpected flavor and texture to an already great quiche Lorraine. It's an ideal Mother's Day brunch recipe and works just as well for a quick lunch or an easy dinner idea. 
Ingredients
One

20-ounce package shredded hash brown potatoes

3

tablespoons butter, melted

6

strips bacon

1

small shallot, minced

1

cup Gruyere cheese, shredded

1

cup heavy cream
1/2

cup milk

3

eggs

1/4

teaspoon salt

1/8

teaspoon pepper

1

pinch nutmeg
Preparation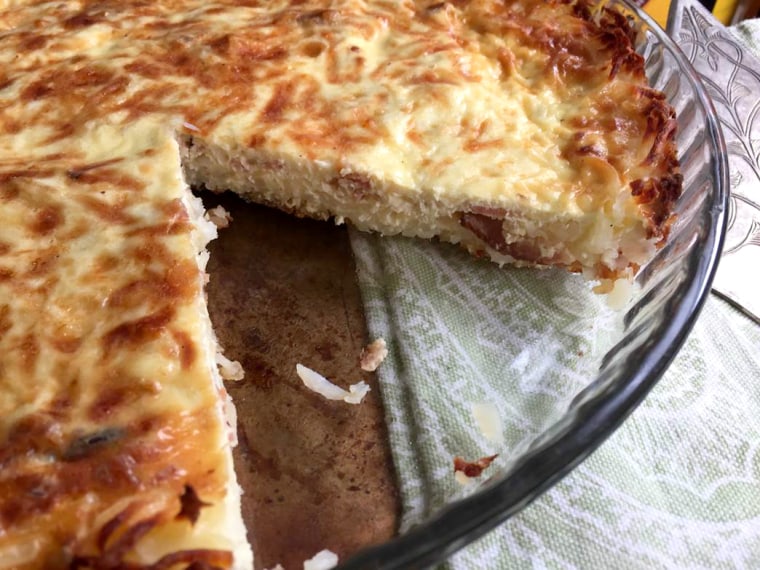 Preheat oven to 425 degrees F and grease a 10-inch tart pan.
Press the shredded hash browns firmly into the tart pan in an even layer, and drizzle with the butter. Bake for 20-25 minutes, until lightly browned. Reduce oven to 350 degree F.
In a large skillet over medium heat, cook bacon until crisp. Transfer to paper towels to drain. When cool enough to handle, crumble the bacon and scatter it, the shallot, and the cheese inside the crust.
Combine cream, milk, eggs, salt, pepper, and nutmeg in a large bowl and whisk vigorously for a minute or two. Pour over the crust—it will seep through, but don't worry. Bake quiche for 25-30 minutes, until it barely jiggles and a knife inserted in the center comes out clean. Serve hot or at room temperature.
How to shop TODAY recipes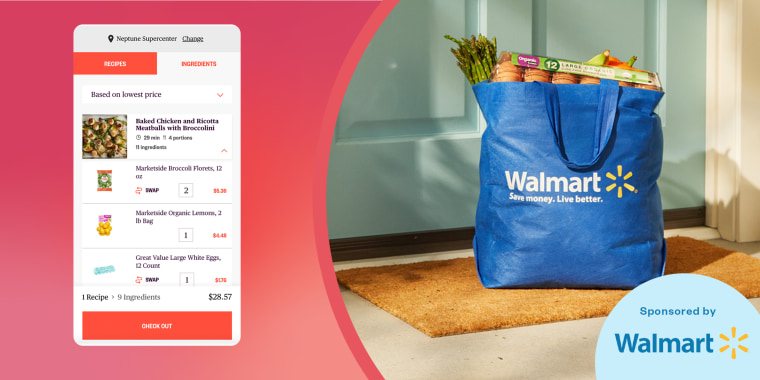 How to shop TODAY recipes
Here's everything you need to know about the cool new feature.
Learn More