Chef notes
What can you get from just six ingredients tossed into a slow cooker? Pure deliciousness wrapped up in one ultra cozy package. This simple casserole features layers of saucy pulled pork, fluffy biscuits and melted Monterey Jack cheese. It might be deemed a breakfast casserole but there's no doubt it makes for a winning meal no matter the time of day.
Reaching for a few grocery store shortcuts is the secret to keeping this slow cooker casserole so simple. You'll need a couple of cans of your favorite refrigerated jumbo biscuits as well as a package of cooked pulled pork. You can also use leftover homemade pulled pork, if you already have it on hand and are searching for a creative way to finish up what's left. Both are layered in a slow cooker with a generous drizzle of store-bought barbecue sauce, followed by diced red bell pepper, sliced scallions and shredded cheese. The whole thing cooks low and slow for four hours until the biscuits are soft and tender, the pork is warm and everything is wonderfully cheesy. 
Like so many recipes, this one is flexible. Use shredded chicken instead of pulled pork, try diced green bell pepper instead of red or swap the shredded Monterey Jack with cheddar or a Mexican cheese blend. You can also assemble the entire casserole in the slow cooker insert and refrigerate it for up to eight hours ahead of time, giving you even more flexibility. 
Get Ingredients: If you don't have everything you need on hand, you can easily purchase all of the ingredients (just click the orange button below that says 'Get Ingredients'). You can pick and choose exactly what ingredients you need based on what's in your pantry and they'll be on your doorstep before you know it.
Ingredients
nonstick baking spray

2

cans refrigerated jumbo biscuits

1

pound cooked pulled pork

1/2

cup barbecue sauce
1

medium red bell pepper

1

bunch scallions

1

cup shredded Monterey Jack cheese
Preparation
1.
In the bottom of a slow cooker, arrange 5 to 6 biscuits in a single layer with a bit of room between them. Layer half the pulled pork on top of the biscuits and drizzle with 1/4 cup barbecue sauce. Sprinkle half the bell pepper, a third of the scallions and half the cheese over the pulled pork.
2.
Repeat with 5 to 6 more biscuits topped with the remaining pulled pork and BBQ sauce, another third of the scallions and the remaining cheese. Cover and cook for 4 hours on low.
3.
If serving directly from the slow cooker, sprinkle the remaining scallions across the top of the cooked casserole. If portioning out to serve, sprinkle the scallions over each of the individual servings.
Make-Ahead:
The casserole can be assembled up to 8 hours ahead of time; cover and refrigerate the slow cooker insert until ready to cook. If your slow cooker has an aluminum nonstick insert, follow the cooking time as above. If your slow cooker has a stoneware insert, add 60 to 90 minutes extra cooking time.
The cooked casserole can be kept on your slow cooker's warm setting for up to 1 hour before serving.
How to shop TODAY recipes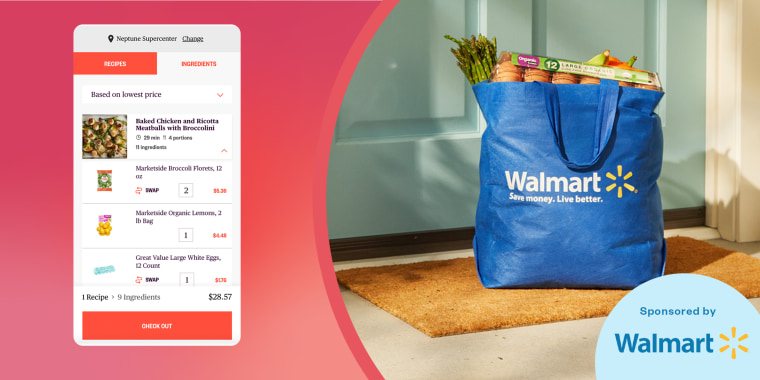 How to shop TODAY recipes
Here's everything you need to know about the cool new feature.
Learn More