TODAY Table is sponsored by Walmart. Our editors independently created this recipe. If you purchase the ingredients through our links, we earn a commission. Learn more about Shop TODAY.
Ingredients
2

6-inch corn tortillas

1/2

teaspoon coconut oil or olive oil, divided

1/2

cup (1 large handful) frozen spinach leaves

1

large egg, beaten

1

pinch salt
1

pinch black pepper

1/2

avocado, diced
Sriracha sauce or hot sauce (optional)
Sliced scallions (optional)
Chef notes
If you're trying to get your eating habits on track, you know that breakfast is the meal that sets the pace for your entire day. You want something that will fill you up for hours — but that doesn't take hours to make. These easy egg, spinach and avocado breakfast tacos are the perfect solution.
They're high in protein and fiber to keep you full until lunchtime, are loaded with heart-healthy fats and nutrients to keep you feeling great and the whole meal is only 300 calories. What could be better? How about the fact that you can be eating this breakfast of champions in 15 minutes. Seriously, you could make this in your sleep! It's also delicious and filling enough to serve for a quick, healthy dinner.
Preparation
Toast the corn tortillas: If you own a gas range, place a tortilla directly over a gas burner turned to medium heat. Watch carefully and flip after 1-2 minutes when the tortilla begins to char in spots. Repeat with the second tortilla. Alternatively, wrap the tortillas in a damp paper towel and microwave for 30 seconds. Set aside.
Heat a small, well-seasoned cast iron skillet or heavy nonstick pan over medium heat. Add 1/4 teaspoon coconut oil or olive oil and swirl to cover the bottom of the pan.
Add the spinach and cook just until thawed, breaking up any larger frozen chunks with a spatula.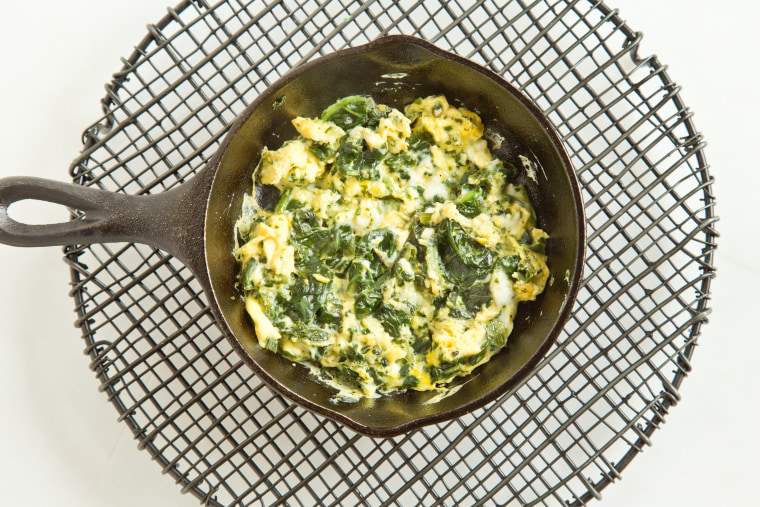 Add the remaining coconut or olive oil, then pour in the beaten egg. Sprinkle lightly with salt and pepper. Let the eggs cook without stirring for 30-45 seconds, then stir gently to bring the uncooked egg in contact with the bottom of the pan. Cook for about 1 minute more, just until the eggs are cooked but still moist. Remove from the heat and let sit for 20 seconds so any pieces of egg stuck to the pan will steam off.
Divide the eggs between the two corn tortillas. Top each tortilla with diced avocado, Sriracha or hot sauce, and scallions, if desired. Serve immediately.
How to shop TODAY recipes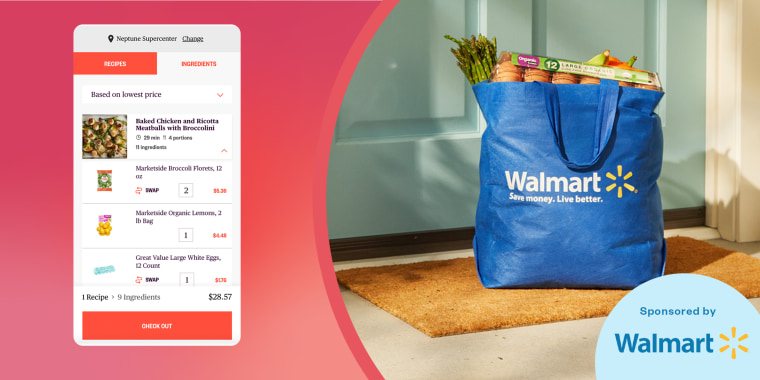 Here's everything you need to know about the cool new feature.