You're probably already well aware of how important it is to stay hydrated. But if you've had days when the clock strikes 5 p.m. and you've barely taken a sip of water, you likely also know how easy it is to forget.
Whether you're slipping it in your bag for running errands or placing it on your desk as you work, having a water bottle on hand can be a helpful reminder to drink more water. Not to mention, they're eco-friendly: If you have a sturdy water bottle, you won't be stuck having to buy a single-use, plastic one when you're in a pinch.
As part of our Start TODAY x Shop TODAY Wellness Awards, we found the best of the best water bottles on the market. From bottles that track your water consumption to ones that will keep your drinks cold for days on end, keep reading to shop the best water bottles to help you reach your hydration goals.
Start TODAY x Shop TODAY Wellness Awards: Best water bottles for 2023
Award: Overall | Category: Water Bottles
If you're looking for a water bottle that will keep your drinks ice cold like TODAY art director Jen Prandato, look no further than the Yeti Rambler.
"I loved that it kept my water SO cold — I'd put ice cubes in it in the morning before I left at 6 am and they'd still be there keeping my water cold all throughout the day," says Prandato.
This pick is also expert-approved. "What's nice about the Yeti Rambler is that it's incredibly well-constructed, durable and insulated," says Dr. Carl Giordano, Co-Founder and Chief Science Officer of Rebesana. "I personally tie a cord through the handle and let it hang off of my neck." It's no wonder that this water bottle received an almost perfect 5-star rating from our reviewers.
Award: Best Splurge | Category: Water Bottles
Unless you've been living under a rock, you've probably seen Stanley cups everywhere. Our team is obsessed with their iconic, signature tumbler and we really wanted to put it to the test during these awards. However, to no one's surprise, it won with flying colors.
TODAY weekend editor Maddie Ellis struggled with drinking enough water throughout the day until this Stanley came into her life. " I am someone who normally doesn't get enough water, but the combination of chic aesthetic, which I admit comes from being influenced by TikTok, plus the bottle's ability to keep the water cold made me love this product. I was almost doubling my normal water intake for the day just by refilling the bottle a few times."
Award: Best Motivational | Category: Water Bottles
For those who need a little extra motivation to stay hydrated, this is the bottle for you. Backed by positive encouragement (and accountability!) this water bottle will become your new best friend.
TODAY parents editor Rebecca Dube was skeptical at first but went on to say, "I had wondered if a timed water bottle would help me, and it did. If you like checking things off a to-do list, this is sort of the water equivalent of that. It's harder than it looks to drink this much water!"
Award: Best for Travel | Category: Water Bottles
Whether you're in the mood to drink from a straw or looking to get a big gulp, this water bottle is multi-talented. Production associate Jill Ortiz coined this her new emotional support water bottle by bringing it any and everywhere with her.
"I love the built-in straw. I love sipping and then having the option to chug. I like that it keeps my water pretty cold for a few hours and that the bottle itself is easy to grip. I LOVE the flip cap, which prevents my straw from being out in the open," says Ortiz.
Better yet, this bottle is available in 10 funky, vibrant colors so you'll no doubt be able to find your favorite shade.
Award: Best for Outdoors | Category: Water Bottles
Loved and trusted by outdoor enthusiasts everywhere, it's easy to understand why Nalgene is still getting well-deserved attention after 70+ years in the business.
I can't remember a time that I hit the trails or went camping without my trusty Nalgene, which is why I was so excited for reviewers to try this bottle out. To my delight, they were as satisfied as I am by saying things like, "I love that this bottle is lightweight, especially in comparison to other bottles I own," and "I liked that it was clear so I could see how much water I was consuming each day."
Plus, these bottles are created using 50% waste plastic, further offsetting the use of fossil fuels and lowering greenhouse gas emissions, according to the brand.
More top-rated water bottles
This water bottle is the No. 1 bestseller on Amazon, and it's consistently well-reviewed — it has a 4.8-star average rating from more than 41,000 ratings. The stainless steel design keeps your water cool, and you can switch between the straw, flip or stainless steel lids, depending on how you like to drink your water. The best part? It comes in 19 fun colors, including multiple ombré options.
If you've spent any time around a teen in the past few years, you're probably familiar with Hydro Flask. The reusable bottle is BPA-free, phthalate-free and is made of stainless steel that will keep hot or cold drinks at your desired temperature for hours. The wide-mouth design also makes it easy to add ice cubes or fruit to your water.
If you hate the taste of metal in your water (yes, there's a taste!) or are trying to stay away from plastic, a glass bottle is a great alternative. This one has a locking, one-touch lid for easy open. The silicone sleeves protects the glass from potential cracks or breaks.
You're probably not washing out your water bottle enough, but thankfully this bottle does part of the work for you. It uses UV-C to kill bacteria in the bottle. While it still does require the occasional wash, one Shop TODAY writer said it's "worth it for some added peace of mind during the weeks when my lazy side takes over."
Has your product been featured?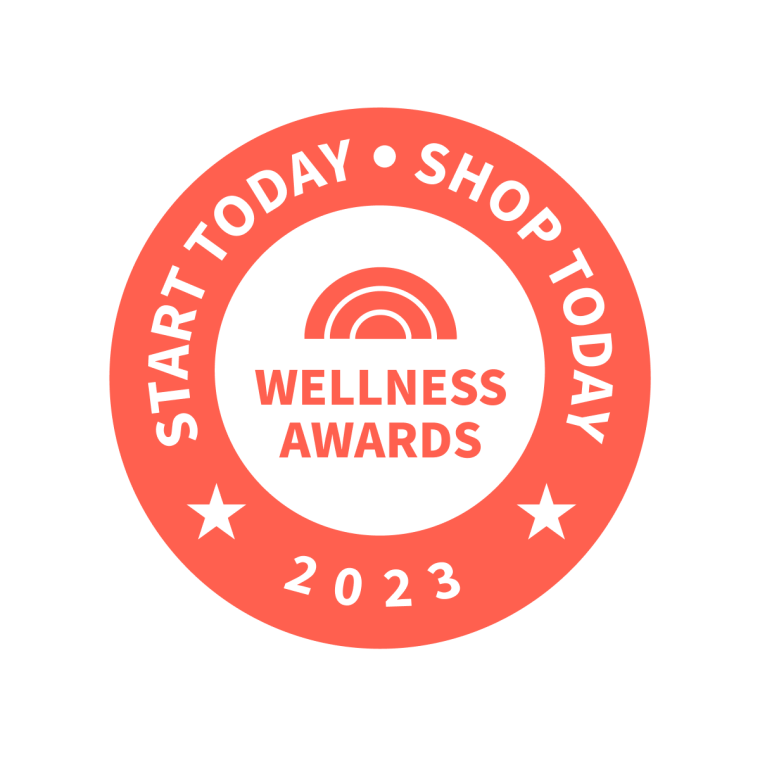 Start TODAY is the destination and community to help you become a healthier, happier and better you. Powered by community, expert health advice, walking challenges, fitness routines, nutrition guides, meal plans and mindfulness techniques, Start TODAY gives you the tools to be the best version of yourself! Learn more.
Shop TODAY covers all things shopping, from expert-approved recommendations to online deals and sales, your favorite TODAY segments and streaming shows, gift guides for everyone in your life and much more. As shopping enthusiasts, we seek out what's new and great in style, beauty, home, tech and more to empower our audience to find products that will make their lives rewarding, easier and more fun. Learn more.