We've still got a couple more weeks until spring officially hits, but that's not stopping people from already updating their wardrobes with spring dresses, summer staples, and lighter layers. For me, I'm still trying to get through winter as comfortable and warm as possible, which means I'm not packing away my loungewear any time soon.
These days, all I want to wear are cozy clothes that are actually flattering and stylish. And since the loungewear trend isn't going anywhere, I'm still on the hunt for a few more comfy pieces — that don't break the bank, of course. Well, I think I can consider my search over after coming across my new favorite tracksuit set.
This PrettyGarden tracksuit is an Amazon bestseller and clearly a fashion pick that is loved by customers, as it's been awarded a five-star rating from over 10,000 satisfied shoppers. The two-piece set comes in 18 solid colors and four tie-dye versions, in addition to a variety of shades with "Be Kind" emblazoned on the top.
I love the fit and feel
The set includes a crewneck top and a high-waisted drawstring pant. The drawstring and stretchy waistband are musts for me as I'm currently working to get my body back into shape. I ordered my usual size L, but I would suggest sizing down as both pieces run big.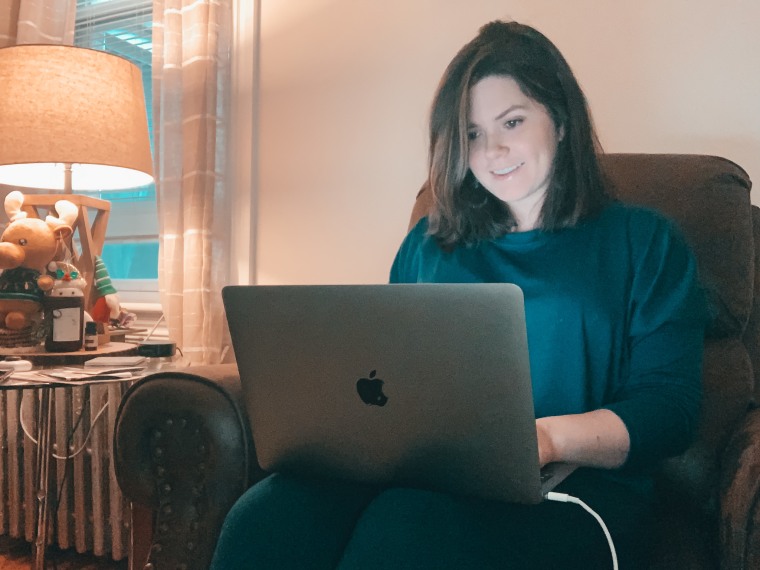 The fabric is lightweight, which makes it perfect to sleep in (no night sweats here!). However, it also manages to keep me warm and cozy even on the coldest nights, with only a little layering needed. Pairing this with fuzzy socks and slippers has been my styling of choice while working from home.
The set is also cozy enough to wear out when I run a few quick errands or walk the dog. Recently, I have been pairing it with a dark jean jacket and scarf before heading out.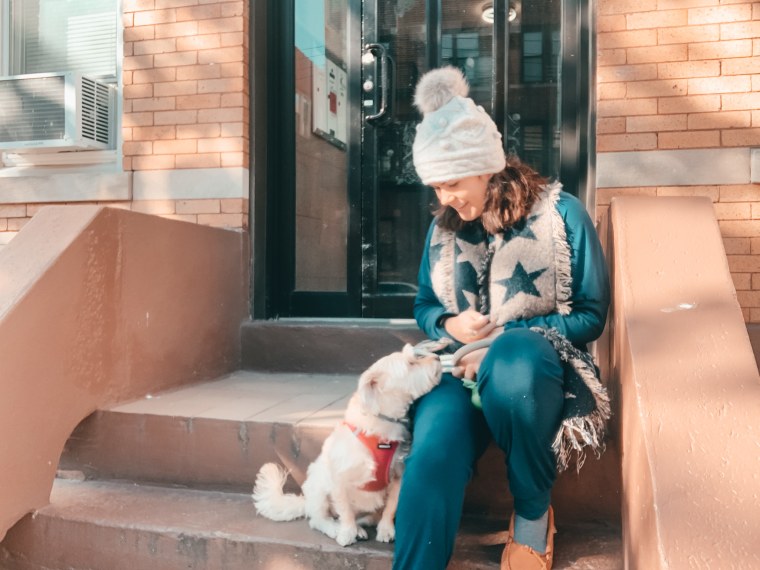 Due to its delicate fabric, I hand-wash my set in cold water — but this cute two-piece is totally worth the effort of a quick dip in the sink and a flat dry. After a few washes, I didn't notice any pilling, which is not always the case with budget-friendly fashion finds.
It's my new wardrobe staple
From strolling with my pup to an at-home workout on my bike to a quick trip to the grocery store, the PrettyGarden tracksuit is as versatile as it gets for a trendy fashion find. This set has truly been a winter must-have, but I can see myself wearing it well into spring.
Itching to score your own loungewear set? Amazon has a plethora of highly rated transitional options to help carry you through this season and into the next in style — and comfort!
There are a few key features that help completely separate the PrettyGarden set from others, but my favorite has to be the dolman sleeve, which offers a loose fit at the top and get tighter at the bottom of the arm. Not only is the design flattering, it's also quite functional — I can easily hike the sleeves up when working out, so they don't get in my way. The pants also include two large pockets, where I can easily fit my cell phone, keys or wallet as I go about my day.
Of course, the best part of all is the $40 price tag! This set checks all the boxes of a cozy wardrobe staple and won't put a dent in your budget. If you're in the market for more loungewear, this set is the one.