In a perfect world, I could hibernate between now and May. Sadly, I can't. I'm stuck in Montana where we are already whipping out the snow brushes we hate to love. I've always believed cold weather brings out the worst in me — sort of like the Grinch who grumbles about winter for three months straight.
Recently, though, I added this cozy-looking asymmetric hem pullover sweater to my wardrobe and I'm beginning to rethink the chill. Is it finally time for me to embrace my inner Mr. Rogers?
Of all the pullover sweaters on Amazon, this one from Anrabess is a bestseller. Despite being from a brand I've never heard of, it has a 4.4-star average rating from over 28,000 reviewers. At $43, it's not exactly cheap, but it's definitely doable for my budget. If it'll save me money on my heating bills, it will probably pay for itself in no time.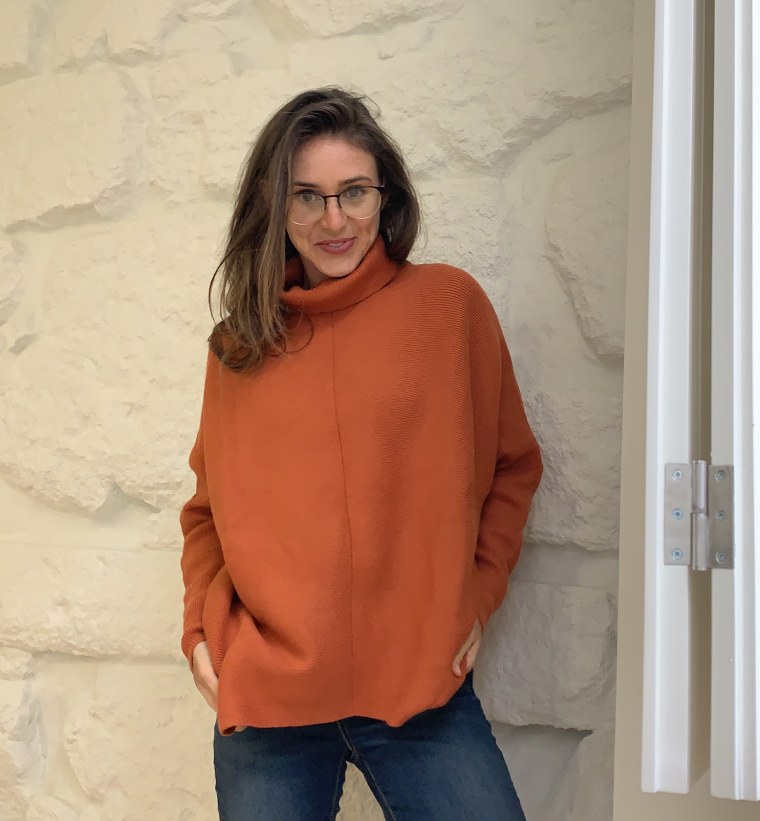 "A" is for asymmetric
The thing I love most about this sweater is the asymmetric hem. It's eye-catching in all the right places and unique enough to get compliments from strangers on the street. The bottom is also long enough to cover my bum, which I appreciate on days when I pair it with leggings.
It comes in over 30 different shades, including some fun colorblock patterns. I personally opted for Orange Rust. Sometimes I joke that I look like a pumpkin, but I'm 100% pleased with it. I wear a lot of blue, including my go-to pair of jeggings, and it pairs great with cooler hues.
"B" is for batwings
Another thing I love about this sweater is the sleeves. The term batwings once turned me off, but I've been a fan ever since I bought this off-the-shoulder top also designed with batwing sleeves. As they should be, the sleeves on this sweater are far more flattering than flappy. I also think they're a nice contrast to the tighter turtle cowl neck. (I don't have a problem fitting it over my head, but it still keeps my neck warm on windy days.) While I think that it has the perfect oversized fit, some reviewers say that it runs big, so you might want to consider sizing down.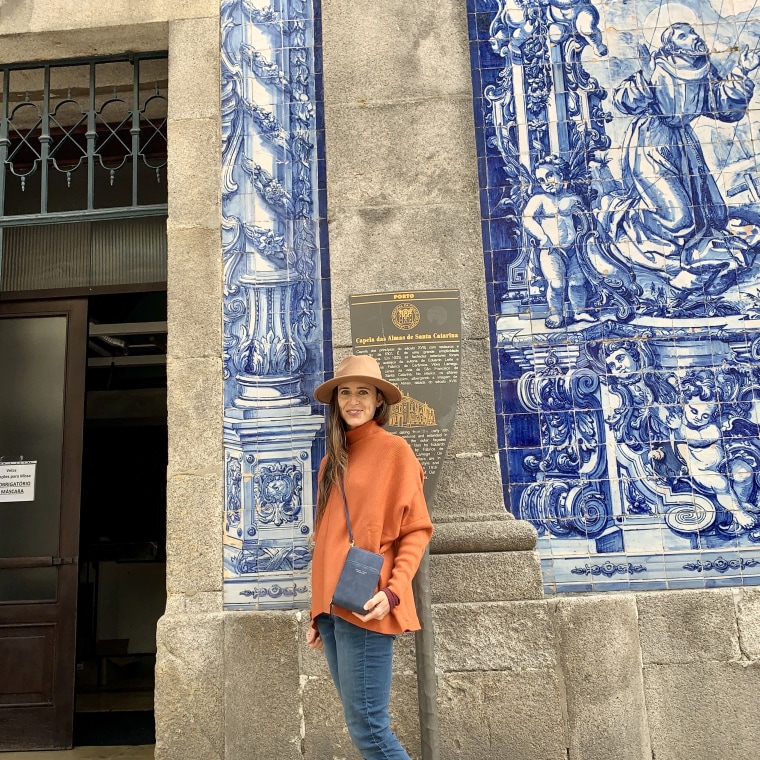 I lucked out with this Anrabess option, but Amazon has plenty of other batwing-sleeved sweaters to shop that are both ultra-comfortable and customer loved.
"C" is for cute and cozy
If this sweater wasn't cute, there's no way it would be ranked on the bestsellers list. In fact, it looks just as stylish as the $150 cashmere sweaters I hardly ever wear because I'm so worried about getting them dirty.
This pullover, however, is machine-washable. The instructions recommend hand washing, but I've thrown mine in my washer several times without a problem. Combined with hanging it out to dry, it comes out fine. My only complaint is that it's a heavier sweater — it's mostly viscose and nylon — so it doesn't dry as fast as I'd like it to.
And while it's not as soft as 100 percent cashmere, it's soft enough to make me feel 100 percent cozy.
"D" is for would definitely buy again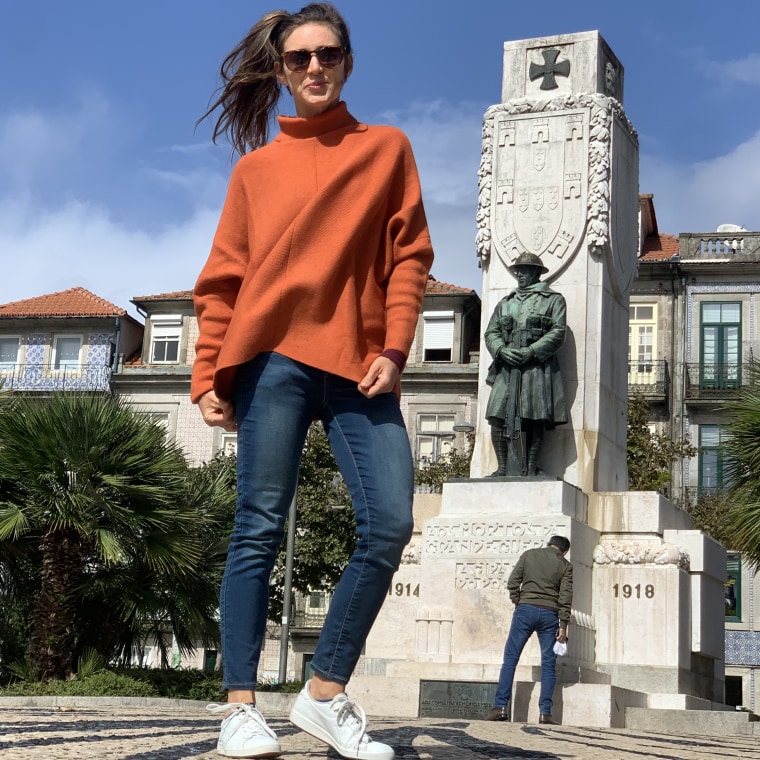 This sweater hasn't changed my opinion on snow. In fact, I wouldn't shed a single tear if I never celebrated another white Christmas. Still, this bestseller does have me bracing for sweater weather. In other words — hello, Mr. Rogers!