Some of us live in leggings (we don't judge — they're so cozy!), meaning we need multiple pairs stacked in our wardrobes for daily wear. But finding that perfect combination of comfort, compression and softness while shopping for a new pair is no small feat.
Whether you have to constantly stop to adjust your leggings mid-workout or you do test squats in the mirror to triple check that your leggings aren't more sheer than expected while wearing, we've all had ups and downs during the quest for the perfect leggings.
Luckily for you, we decided to put dozens of leggings to the test as part of our Start TODAY x Shop TODAY Wellness Awards — and our findings might surprise you.
From viral TikTok leggings that live up to the hype to splurge-worthy favorites, scroll down to shop all of our tried-and-true leggings and pants that will get you through your next HIIT workout or grocery store trip.
Start TODAY x Shop TODAY Wellness Awards: Best leggings/yoga pants for 2023
Best leggings/yoga pants for women | Best fitness-friendly pants for women | Best fitness-friendly pants for men
Best leggings/yoga pants for women
With over 40,000 5-star reviews on Amazon, we had to put these customer-loved leggings to the test. Between wearing them to yoga classes, weight training and long-distance runs, commerce editor Vivien Moon had nothing but praise for these leggings.
"I was VERY surprised by this pair of leggings! I love the pocket aspect and the tummy control the high waist provides without feeling too tight." She even went on to give them the ultimate seal of approval by saying, "Truly love these and would probably spend double what they cost considering their quality."
Award: Best Splurge | Category: Leggings/Yoga Pants
Chances are you've heard about these buttery-soft leggings from the ever-so-popular yoga brand Lululemon. Made with their signature Nulu Fabric, these are weightless and form-fitting in all the right places.
While they come at a higher price point than other leggings, it's money well spent in my opinion. My trusty black Align leggings have been in use for about four years now and they're still going strong. However, it's really important to always air dry these to prevent pilling.
Award: Best Low Impact | Category: Leggings/Yoga Pants
Reviewers didn't have a single bad thing to say about these Split59 leggings. Perfect for barre, walks or other low impact workouts, these leggings are the real deal.
In fact, social media editorial assistant Annie Shigo went on to say these leggings felt like a second skin and stuck to her body like glue. Better yet, she also said they are squat proof and have showed no signs of pilling after several washes. What more could you ask for?
Award: Best Squat-Proof | Category: Leggings/Yoga Pants
Not only are these affordable, but these leggings received an almost perfect 5-star rating from our reviewers. Senior SEO editor Jess Bender noted this pick became her go-to workout leggings for Peloton classes, neighborhood walks and even yoga classes.
"The high-rise waist was not only flattering, but rarely rolled down! The noted four-way stretch makes it really easy to move about and get into practically any position and pose you may need to," said Bender. 
Award: Best Workout-to-Wind-Down | Category: Leggings/Yoga Pants
Chances are you've seen these viral leggings before on TikTok, and we're here to confirm that the hype is real. Not only do these leggings feature a flattering crossover waistband, they have pockets (cue the applause!) to store all of your belongings during workouts.
TODAY trending editor Nicoletta Richardson noted in her review, "I loved the flattering crossover waist, the material was airy and breathable in addition to high quality and it washed well! All around a big win."
Award: Best High Impact | Category: Leggings/Yoga Pants
Whether you're hitting the pavement for a long run or headed to a high-intensity Orange Theory class like editorial assistant Lauren Biggerstaff, these leggings will keep everything in place.
Biggerstaff noted this pick is "tight and supportive, but also not too hot or constricting. The waistband didn't dog or roll down, which is a problem I come across often with my body type, so that's a huge plus."
A few reviewers did note that these were a little snug, which is expected since these are designed with high compression for a snug fit, according to the brand. However, if you're worried about them being too tight, we recommend sizing up.
Award: Best Budget | Category: Leggings/Yoga Pants
Balling on a budget is the name of the game for these Amazon customer-loved leggings. Coming in at under $30, our reviewers did everything from HIIT classes to running to the grocery store in these leggings.
Not only does this pick have pockets, but senior social media editor Kate McCarthy "never had to stop and adjust them while working out, which is the true sign of a great pair of leggings."
However, a few reviewers did note that the sizing was inconsistent. We highly recommend using the brands sizing chart to ensure the perfect fit.
Best fitness-friendly pants for women
Award: Best Overall | Category: Women's Pants
From travel days to low-intensity workouts at the gym, these joggers from Vuori really wowed our reviewers, with one even saying that as soon as she put these on, she'd "wear them as much as humanly possible."
While these joggers might be more expensive than others, coordinating producer Sara Snyder noted, "They get softer every time you wear them and wash them, but they never shrink." I mean, can you really put a price on that level of comfort?
Award: Best for Work | Category: Women's Pants
Who says commuting and moving around the office isn't a workout? Perfect for those who are always on the go, these pants from Athleta will keep those on their feet not only comfortable, but stylish, too.
Shop TODAY intern Bella Druckman had nothing but great things to say about these pants. "My favorite thing about these pants is that they never wrinkle. Ever since the pandemic, I have found it possible to sit like an adult in a chair and always find myself crossing my legs in some way or another. After an eight hour work day, these pants have not creased."
Award: Best for Lounging | Category: Women's Pants
Let's face it, we all need a break from the gym from time to time, and these classic adidas sweats are perfect for lazy couch days.
Production associate Audrey Ekman said, "They're the perfect baggy fit for sweatpants — not too tight anywhere, with a drawstring waistband." Not to mention, these sweats are extremely versatile and could easily be styled for an effortlessly-chic athleisure look.
Best fitness-friendly pants for men
Award: Best Overall | Category: Men's Pants
We couldn't forget about the men, and these joggers from Lululemon took home the gold with almost perfect ratings across the board. Made with sweat-wicking and quick-dry fabrics, they'll have zero complaints in these.
TODAY social media producer Peyton Young went on to say, "They are so comfortable. The material is breathable and they fit extremely well. I like the zipper front pockets."
Award: Best Splurge | Category: Men's Pants
If you're feeling generous or just want to treat the man in your life, look no further than these pants from Alo. Our reviewers spoke highly to the comfort, durability and ease of movement in this pick. Needless to say, you'll receive extra-brownie points for gifting these.
Award: Best for Work | Category: Men's Pants
Equipt with a lightweight, water-repellent fabric and a plethora of pockets, he can go straight from the office to the gym in these reviewer-loved Fabletics pants. While they might look like a regular old pair of slacks, that couldn't be further from the truth.
One reviewer even said he got many compliments on these in the office, which was the highlight of his day. Available in 10 colors ranging from classic grey and black to bright ocean blue, any guy will be able to rock these day in and day out.
Has your product been featured?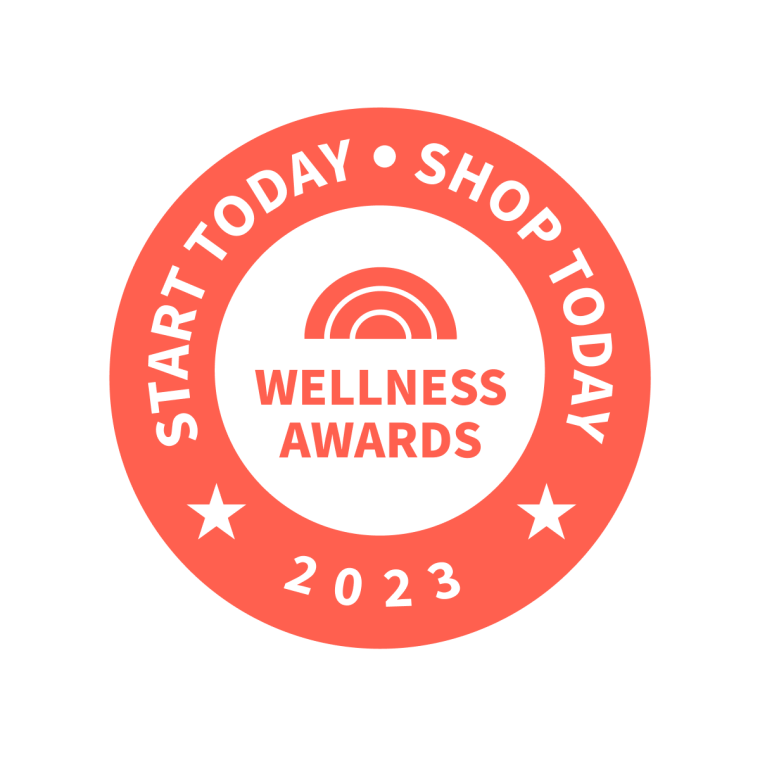 Shop TODAY is editorially independent and our team of editors and writers work hard to pick the best products to share with our readers and viewers. We may license our logo to brands or products that have been featured on Shop TODAY. Click here if you're interested in licensing your inclusion in Shop TODAY content or to learn more from our licensing partner, Wrights Media.
Start TODAY is the destination and community to help you become a healthier, happier and better you. Powered by community, expert health advice, walking challenges, fitness routines, nutrition guides, meal plans and mindfulness techniques, Start TODAY gives you the tools to be the best version of yourself! Learn more.
Shop TODAY covers all things shopping, from expert-approved recommendations to online deals and sales, your favorite TODAY segments and streaming shows, gift guides for everyone in your life and much more. As shopping enthusiasts, we seek out what's new and great in style, beauty, home, tech and more to empower our audience to find products that will make their lives rewarding, easier and more fun. Learn more.