Chef notes
Casseroles have a bit of an old-school reputation of being a one-flavor bowl of mush, but we're here to change that. This casserole boasts the same warm, cozy goodness of old-fashioned  comfort food but is a healthier, totally homemade version sans any canned soup or boxed mixes. Even without the use of those handy timesaving ingredients, cooking the casserole in one pot means that the whole dish comes together in a snap. All you need is 15 minutes to chop the ingredients before combining everything in the slow cooker. Set it and forget it.
Not only does this casserole taste better than the ones you had growing up, but it's more nutritious, too. Wild rice adds a punch of fiber to each bite and enhances the earthy flavors of the mushrooms while protein-packed chicken cooks to perfection in a creamy sauce made with milk and chicken broth. Once everything for this comforting recipe is added into the slow cooker, just turn the pot to low for 7 hours or high for 4 hours. And just like that, you've got yourself a delicious, fuss-free chicken dinner fit for any night of the week. Your family is bound to love it — and your grandma won't even notice that her trusty creamed soup is missing from the batch. 
Swap Option: If you want to make the casserole vegetarian, it's easy: Just double the amount of mushrooms, omit the chicken and switch to vegetable broth. You can also substitute an entire tablespoon of fresh parsley for one teaspoon of dried parsley.
Ingredients
1

tablespoon unsalted butter

1

large shallot, minced

2

stalks celery, finely chopped

2

cups long-grain wild rice blend

1/2

cup (about 1/2 ounce) dried wild mushrooms

1

tablespoon minced fresh parsley
3/4

teaspoon kosher salt, plus more as needed

1/2

teaspoon garlic powder

1/2

teaspoon smoked paprika

2¼

cups milk

2¼

cups chicken broth

1½

pounds boneless, skinless chicken breasts or chicken thighs, cut into large pieces
Preparation
1.
In a slow-cooker set to the brown or sauté function, melt the butter. Add shallots and celery and cook until soft and translucent. Increase the heat to high and add the rice, mushrooms, parsley, salt, garlic powder and paprika. Stir to combine.
2.
Add in the milk, chicken broth and chicken and stir to combine. Cover the slow cooker and cook for 4 hours on high or 7 hours on low. Taste and add more salt, if needed.
How to shop TODAY recipes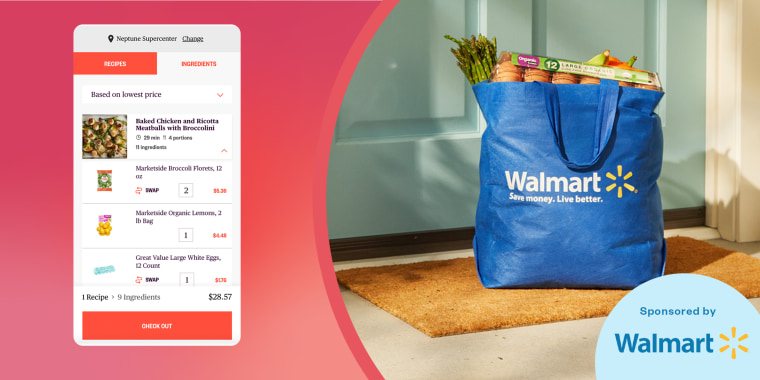 How to shop TODAY recipes
Here's everything you need to know about the cool new feature.
Learn More