If you'd rather spend more time scrolling through tasty recipes — and less time strolling down grocery store aisles — we have good news: TODAY worked with our sponsor Walmart to launch TODAY Table, a collection of shoppable recipes from the TODAY Food team and your favorite chefs.
Starting in January of 2022, select TODAY Food recipes have a new add-to-cart feature that allows you to order all of the ingredients you need to make them. It's great for anyone who wants to make both meal planning and grocery shopping a little easier.
Keep reading to find out how to use shoppable recipes and key features you won't want to miss.
How it works
Start by finding a recipe you want to make (like make-ahead chicken enchiladas or no-bake cheesecake with sweetened condensed milk). TODAY Table's What to Cook This Week series will keep you inspired with brand-new recipes each week — from better than takeout dishes to five-ingredient dinners — so be sure to check in often so you never miss the latest ideas.
Next, scroll down to the ingredients section, where you'll see a button that allows you to add them to your virtual shopping cart.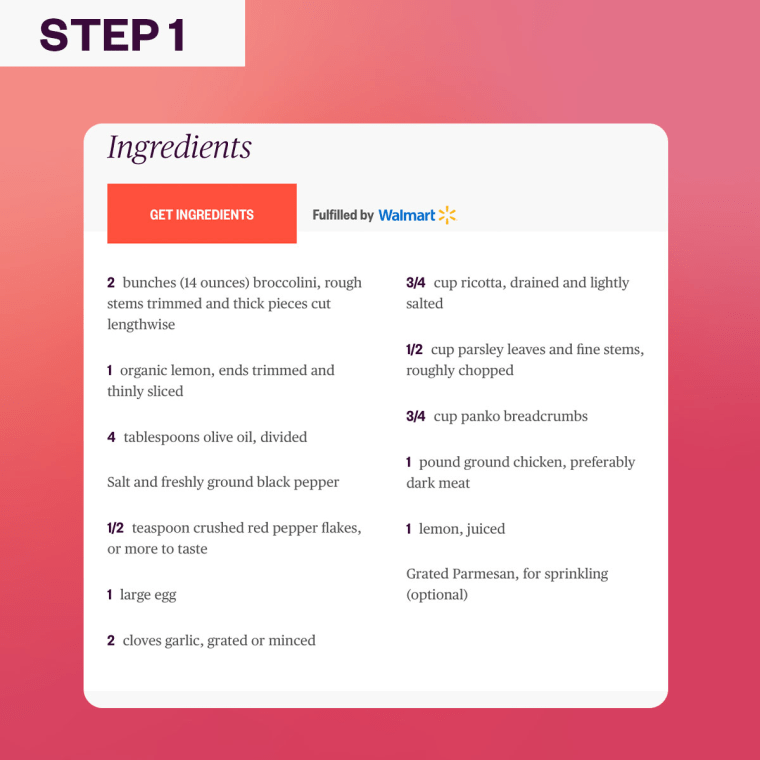 Clicking "Get Ingredients" will open the shopping cart window on the right-hand side of your screen so that you can review the order. To select the closest Walmart location, click "change" at the top and enter your zip code.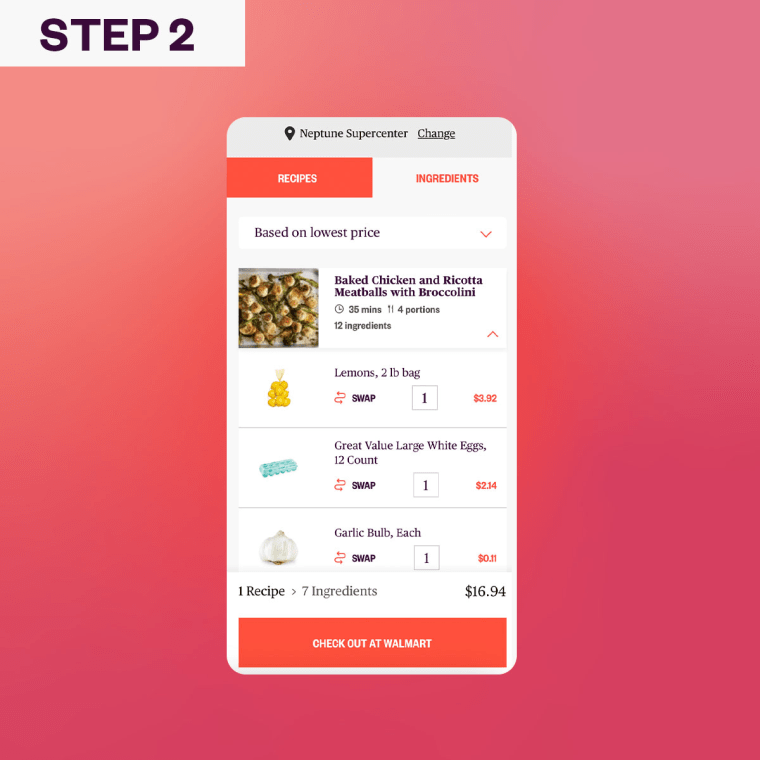 The shopping tool makes it easy to customize recipes. Need to double a recipe? Simply change the number of portions and the cart will adjust so you have enough of every ingredient. Already have lemons at home, or want to replace those eggs with an organic version? You can easily remove or swap items right in the cart. If your desired substitute isn't listed, you can use our updated swap-and-search feature to find what you're looking for.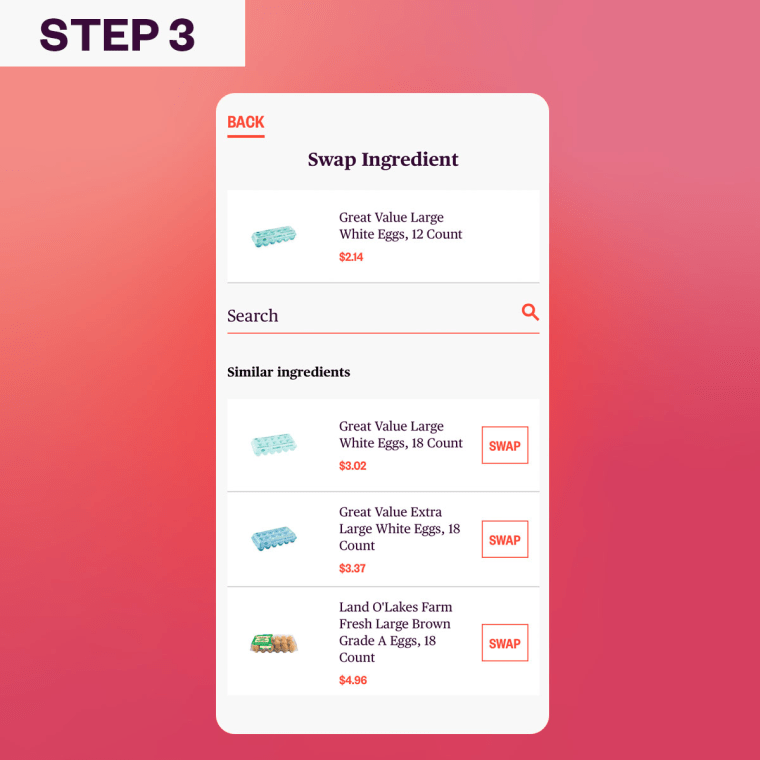 Once you've edited your cart and it's ready to go, click "check out at Walmart." You'll be directed to a new window to schedule curbside pickup or have the groceries delivered right to your door. And if you're a Walmart+ member, you can score free delivery on orders $35 and up. Not a member? Now is a good time to sign up: New customers can snag $10 off their first three online pickup or delivery orders of $50 or more with code TRIPLE10.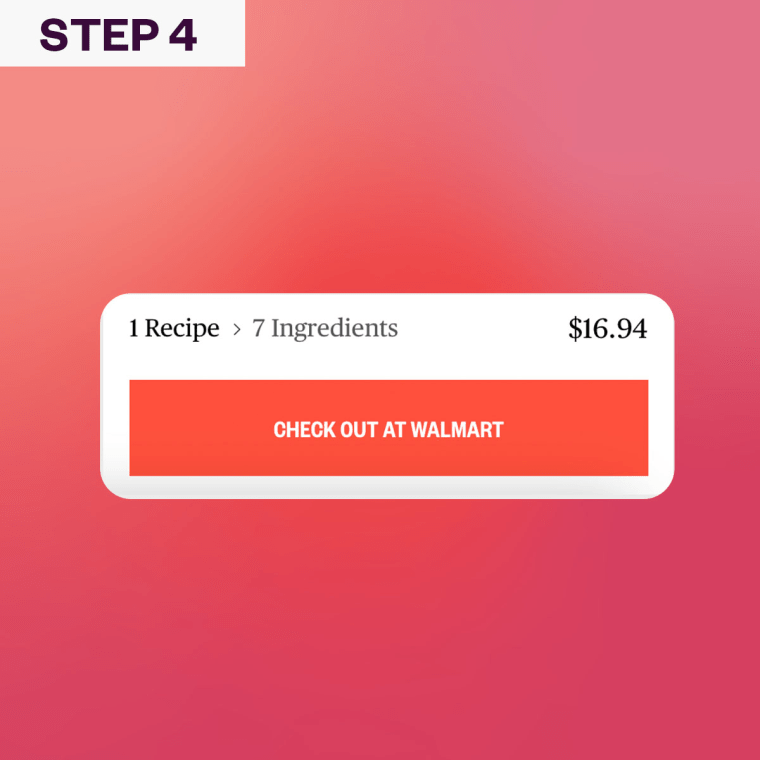 Tune in to TODAY for even more recipes from chefs we love
More good news for foodies: You can catch special TODAY Table recipe segments on TODAY morning broadcasts with chefs Kevin Curry, Elena Besser, Jocelyn Delk Adams, Gaby Dalkin and Alejandra Ramos.
Try it here and forever change the way you get groceries:
Related: