Ingredients
2

tablespoons kosher salt

1

tablespoon ground black pepper

1

tablespoon packed light or dark brown sugar

1

teaspoon smoked paprika

1

teaspoon garlic powder

1/2

teaspoon ground cumin

1/4

teaspoon cayenne pepper
1

4-5 pound pound bone-in pork shoulder or 1 3-4 pound boneless pork shoulder

2

medium to large yellow or red onions, peeled and quartered

4

large carrots, peeled and halved

4

large garlic cloves, peeled and halved

1

12-ounce bottle brown ale or 1 1/2 cups chicken broth

1

18-ounce bottle your favorite barbecue sauce
Chef notes
The biggest way to get a game day cheer isn't just by hosting the party—it's by putting out a buffet that everyone will want to dig into! Though taking on the task of making pulled pork might seem like a lot of work, it's actually the easiest way to feed a crowd when you've got a slow cooker to help things along. 
This moist, juicy cut of meat basically cooks itself in the slow cooker—all you need to do is add a few aromatics and spices, then toss it with your favorite barbecue sauce and you're set. Use this step-by-step tutorial to make the most tender pulled pork you've ever tasted. 
Don't have a slow cooker? You can still make meltingly tender pulled pork in your oven. Follow the instructions below, but use a large (about 7-quart) dutch oven and cook the pork at 325 degrees F for about 4 hours in the oven.
Preparation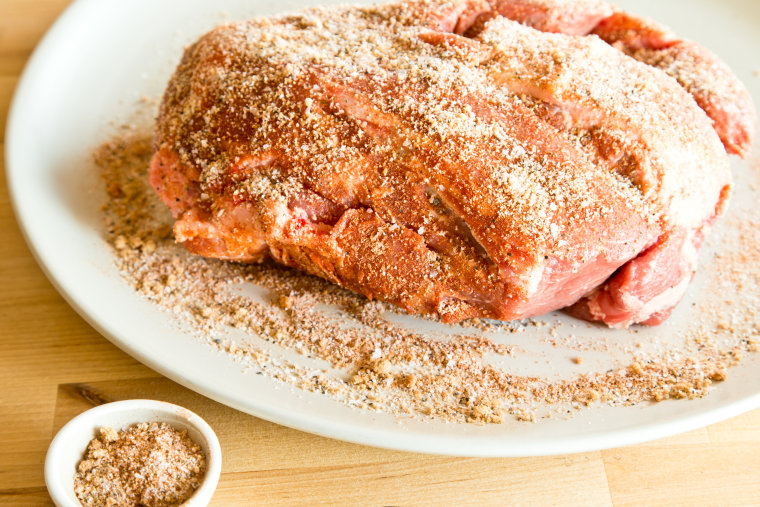 Whisk the salt, pepper, sugar, paprika, garlic powder, cumin, and cayenne together in a small bowl.
Generously rub the pork on all sides with the spice blend.
Spread the onions, carrots, and garlic across the bottom of the slow cooker. Pour in the beer, then set the pork inside the slow cooker.
Cook on low for 8 hours.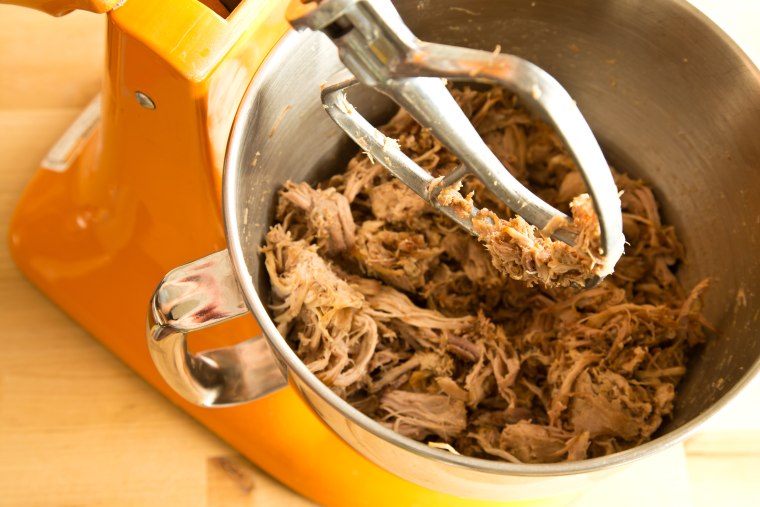 With a pair of tongs, carefully remove the pork from the slow cooker—it will be so tender that it will start to fall apart as you lift it out of the liquid. Place on a baking sheet or in a large bowl and let rest until it's cool enough to handle.
Reserve 1 cup of cooking liquid and discard the remaining liquid and vegetables. 
When the pork is cool enough to handle, remove any large chunks of fat and use your hands or two forks to pull the meat apart into bite-size shreds. Toss with enough of the reserved liquid to keep it moist; you may not need the entire cup.
OR – if you have a stand mixer, place the meat into the bowl along with about 3/4 cup of the reserved liquid. Use the paddle attachment and stir on low speed to shred the pork. If the pork is a bit dry, add the remaining liquid or discard it.
Gently mix the pork with barbecue sauce to serve, or portion into freezer bags for storage up to 3 months. 
The pork can be slow cooked up to 2 days before you plan to serve it. To reheat, toss with the barbecue sauce and place in a casserole dish. Cover with foil and heat in a 300 degree F oven for 15-20 minutes, stirring occasionally.
How to shop TODAY recipes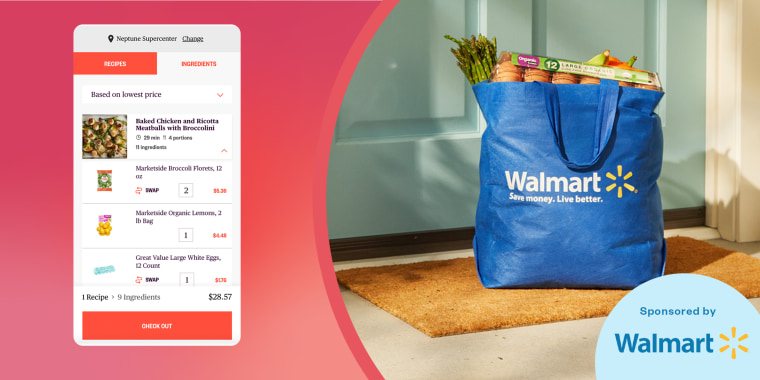 Here's everything you need to know about the cool new feature.