Ingredients
2

tablespoons extra-virgin olive oil

2

medium yellow onions, peeled and roughly diced

1

red bell pepper, diced

1

(15.5-ounce) can black beans

1

(15.5-ounce) can red kidney beans

1

(28-ounce) can diced tomatoes

½

cup raisins

1½

teaspoons chili powder

1½

teaspoons dried parsley
1

teaspoon kosher salt

1

bay leaf

1

teaspoon dried basil

1

teaspoon dried oregano

½

teaspoon garlic powder

1

cup water

8

ounce sharp cheddar cheese, shredded (optional)

8

ounce roasted and unsalted cashews (optional)

8

ounce sour cream (optional)
Chef notes
This chili recipe, passed down from my grandma to my mom to me, is loved by vegetarians and meat-eaters alike. My mom is a vegetarian, and it's definitely one of the dishes that's helped me become flexitarian (i.e. vegetarian at home, not vegetarian at restaurants) over the past five years. Going to college in upstate New York, we experienced brutally cold winters that made me crave something warm and something that reminded me of home. I missed the taste of this family-favorite, so I asked my mom for the recipe to cook for myself. I've referenced the email she sent me in 2017 ever since. This recipe checked all the boxes, and has become a staple in my weeknight winter cooking rotation.
In one bite, you'll find tender veggies such as bell peppers and diced tomatoes, plus protein-packed beans, all of which get a pop of sweetness from the secret ingredient — raisins! Even if you're not usually a fan, the dried fruit plumps up so that you're left without any chewy texture. This meatless dish lasts a week in the fridge, or two to three months in the freezer, so it's perfect for meal prep on a cold weekend. Plus, it's practically a pantry meal, as you only need a few fresh ingredients including cheddar cheese and sour cream. Leftovers reheat beautifully, and I actually think it tastes even better the next day after the flavors blend together overnight. This recipe can easily be made vegan by subbing the toppings with plant-based alternatives, or omitting the dairy altogether and only using cashews. My family loves to pair our chili with a slice of warm, buttered cornbread (bonus points if it's homemade).
Technique Tip: This chili recipe is mild, but can be adjusted to your spice preference. Turn up the heat by adding more chili powder. If you're making cornbread to serve on the side, pop it in the oven after the chili has started to cook so they're done around the same time.
Swap Option: Shredded cheddar and sour cream can both be swapped for plant-based or dairy-free alternatives. Cashews can be omitted for a nut-free option.
Preparation
1.
 In a large pot set over medium-high heat, add oil and warm for 30 seconds. Add the onions and pepper and cook for about 5 minutes, or until slightly soft.
2.
 Add both varieties of  beans, tomatoes, raisins, spices and water. Stir to incorporate and bring the mixture to a boil.
3.
 Cover the pot and reduce the heat to maintain a gentle simmer. Cook for 45 minutes to 1  hour, stirring halfway through.
4.
 To serve, scoop the chili into individual bowls and top with cheddar cheese, sour cream and cashews.
How to shop TODAY recipes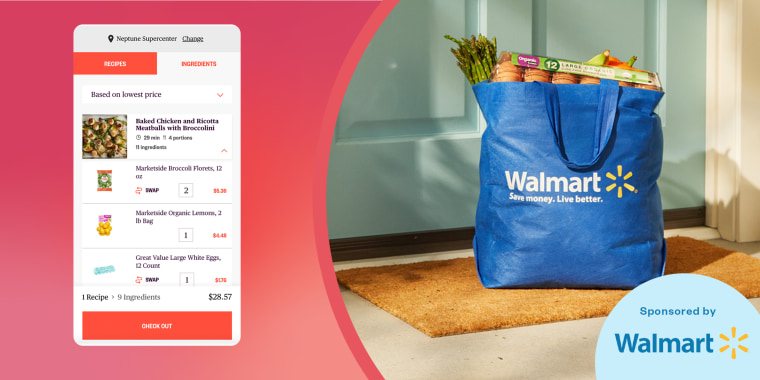 Here's everything you need to know about the cool new feature.