When "Boy Meets World" debuted its first Black main character, Angela Moore, played by Trina McGee, in 1997, the show's creators made a conscious decision not to mention her race. She dated original cast member Rider Strong's Shawn Hunter on and off for three seasons, but the dynamics of interracial relationships still went unaddressed.
At the time, McGee was in her late 20s (despite playing a high schooler), and this approach made her feel "free," she recalled to TODAY. "I felt like, well, I can get on this show, and it doesn't have be about me being the Black girl."
Now, though, if only for the benefit of rerun viewers, she wishes the show had tackled it a little more.
"Maybe (Shawn and Angela) walked into the school cafeteria, and somebody looked at them funny," she mused. "Those are the things that are realistic in this world that people have to deal with, and it seemed like the show helped so many people deal with similar situations."
The choice to ignore that Angela was Black seems almost unfathomable in 2021. But for decades, TV comedies have addressed race, explicitly or not, in myriad ways. In a reflection for Black History Month, four actors who've had to deal with issues of race in mostly white sitcom casts sat down with TODAY to share their experiences.
Trina McGee
McGee, now 51, remembers identifying with Angela right away because she also went to a mostly white school.
"I was like, 'There's no one else that can play this role but me,' at the time," she said, laughing. "That's what all actresses kind of think anyway, but I really felt like ... I totally get this, I've always had this dichotomy going on in my life."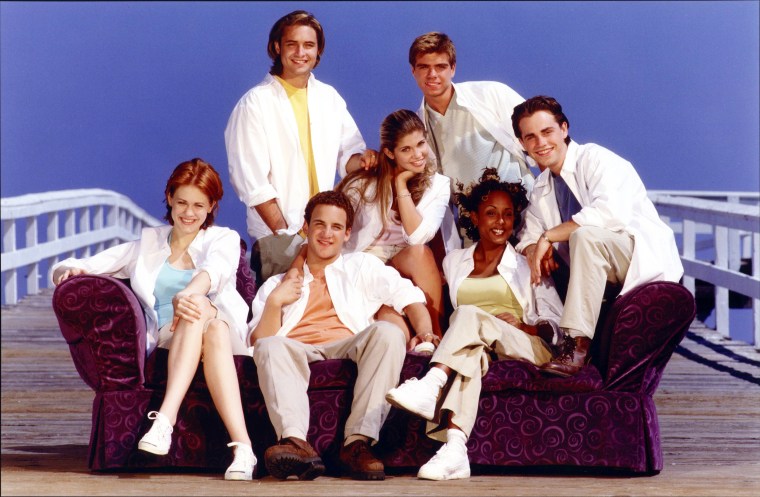 After initially being turned down for the part, McGee joined as a recurring character in the fifth season and starred in the final two alongside Ben Savage as Cory Matthews, Danielle Fishel as Topanga and Strong.
"It think it was needed," she said of Angela's introduction. "It just opened up 'Boy Meets World' to the world. ... It's a big difference when you drop that boy into the college world, and he's looking at his best friend dating a Black girl, and he's wondering if he's going to get married, and the character of Topanga is making these choices."
Last year, McGee spoke out on Twitter about how the cast treated her, saying she was once called a racial slur during hair and makeup. But she feels the cast has always been a family.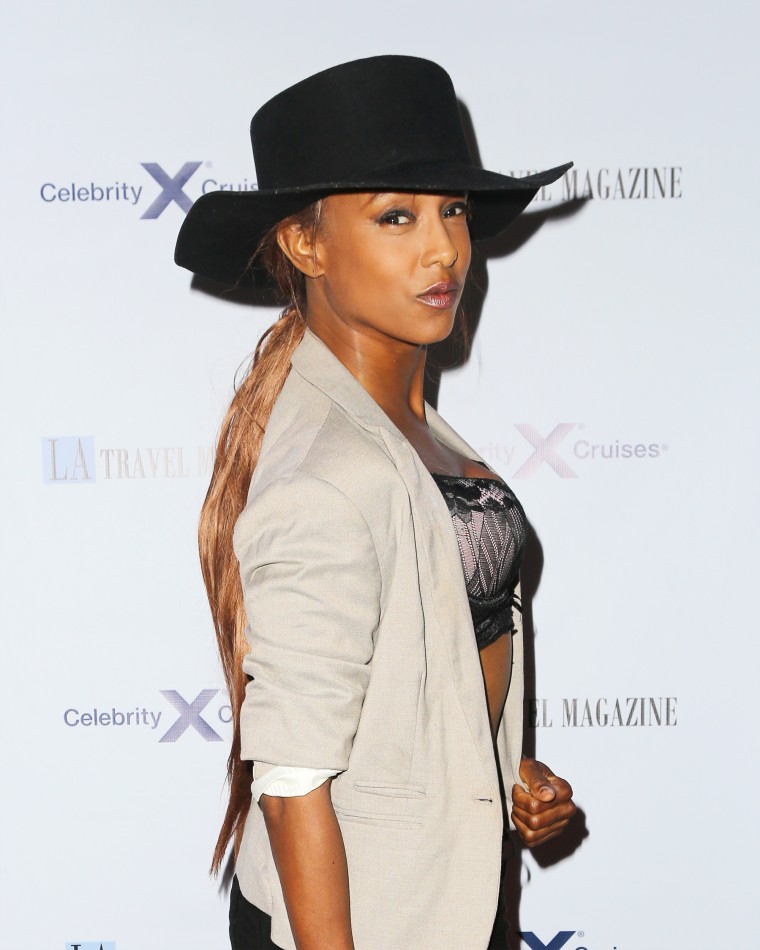 "Overall, I had a great experience," she said. "Could some things have been different? Yeah, but I also think bringing a Black character to a white show was probably new for everybody. ... Anything that happened to me that was uncomfortable in terms of race really had to do with people not being exposed, I believe, to a lot of different cultures."
When McGee thinks about the lasting impact of "Boy Meets World," the young people who've asked her about Shawn and Angela's relationship come to mind.
"A lot of young Black women ... some felt shame about liking a white guy. ... And some white guys were like, 'Is it OK to like a Black girl?' I kind of just said it's OK," she chuckled.
McGee's next project is a reality show following her and her husband, actor Marcello Thedford, as they travel around on their sailboat. The first episode will be available in September.
Jonathan Adams
Jonathan Adams has had recurring parts on shows like the procedural "Bones" and drama "American Dreams," but his longest TV role is on Fox's "Last Man Standing," opposite Tim Allen, currently airing its ninth season. He plays Chuck, Allen's character's neighbor and a gruff ex Marine, whom Adams described as a "smart aleck" who "always seems to call people on their BS."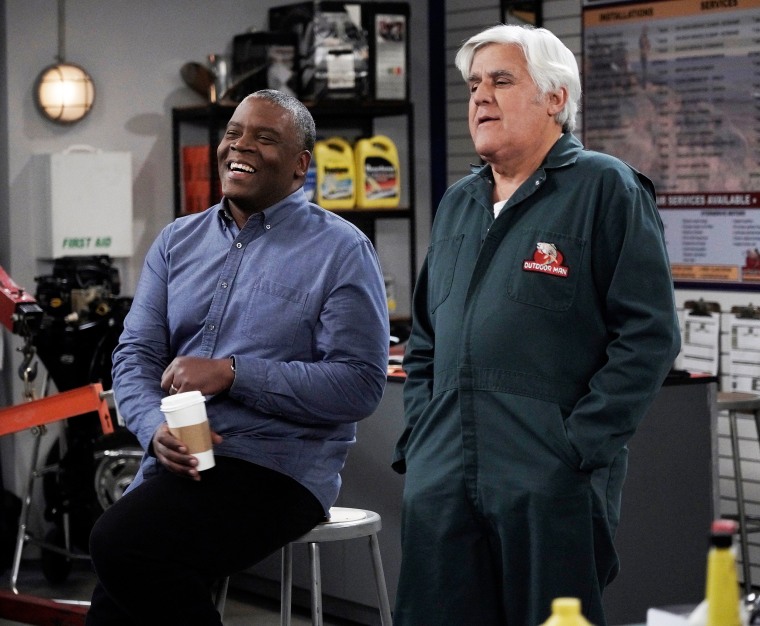 The show's handling of race — Chuck loves to joke about being Black to make people uncomfortable — is mostly "light," Adams, 53, told TODAY, "but we're not afraid of it. ... I don't think that we backed off of anything that we felt like approaching."
He's fond of Chuck and believes he's a positive force for viewers, who are largely in the South and Midwest, where he's most often recognized.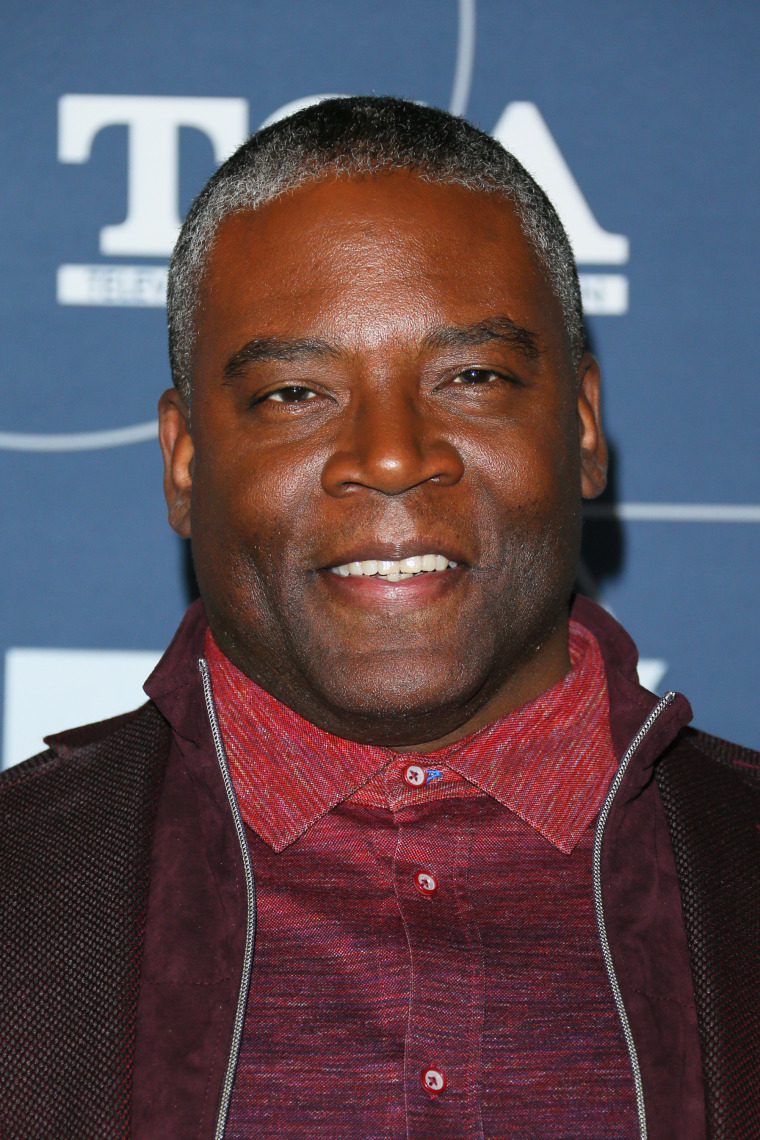 "(I hope) the people ... who watch this show see man who is an example of a good, strong, hard-working, Black man who takes care of his family. That's who he is," Adams said. "That's the lasting impact I'd like all my characters and for me to have. I'm not trying to be an example, but I do want people to understand who I am, period, and who a lot of Black people I know are."
While Adams is used to being the only Black actor on set, he'd be ready for a change, if it came his way.
"It's just how it's worked for me," Adams said. "I'm quite lucky and blessed to have been a part of all the productions I've been a part of, but it would be an interesting experience, to say the least, to be part of a major production in which I wasn't that Black guy. It would be nice."
Shalita Grant
When the third season of the comedy-thriller "Search Party" came out last year, Shalita Grant quickly became known as a scene stealer — in the best way. The 32-year-old played novice lawyer Cassidy Diamond, known for her vocal fry, who gleefully takes on a highly publicized murder case as her first trial. (Her client, Alia Shawkat's Dory Sief, agrees after Diamond's wealthy parents pay her bail.)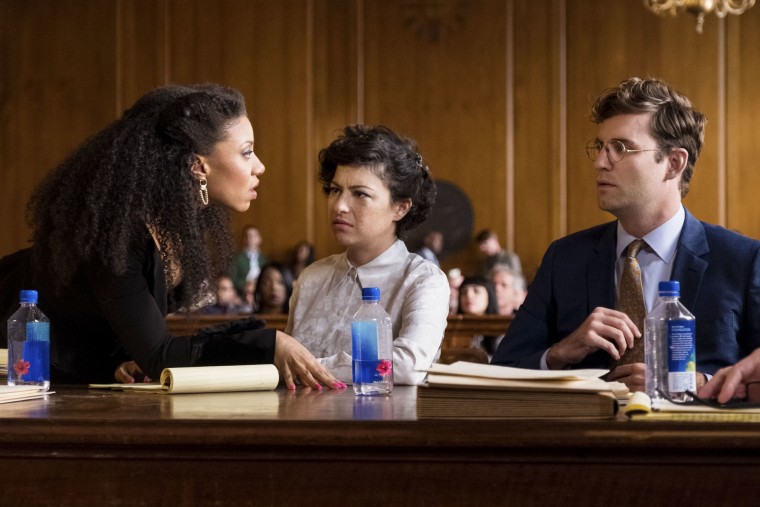 But before "Search Party", she starred in "NCIS: New Orleans," where she recalled facing challenges due to her hair.
"I have to give the hair department on 'Search Party' a lot of kudos because their attitude toward my hair was not one of fear," Grant told TODAY. "It was this spirit of collaboration, bringing their experience, but also listening to me."
It set a comfortable tone for the experience, she recalled, before delving into all the ways Cassidy stands out as a Black millennial woman.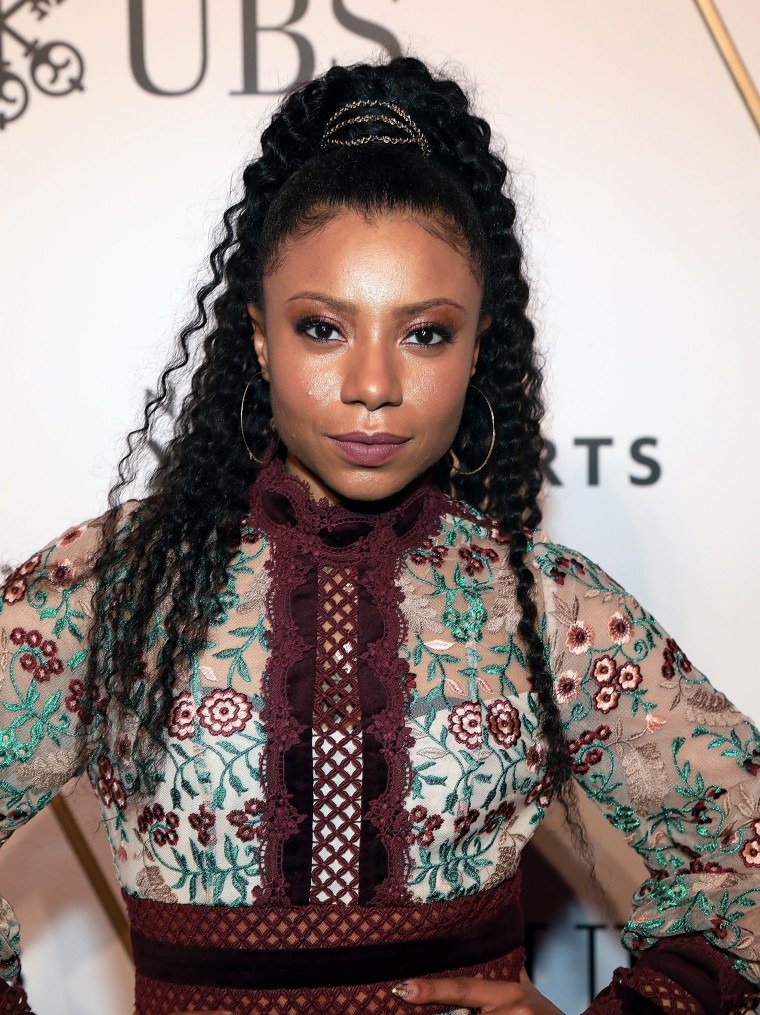 "Thrill of failure and how Cassidy recovers from things was really exciting," Grant said. "You don't get to see (millennials) trying as hard as Cassidy is. ... I don't know anybody in my generation who ... doesn't feel like they have to prove themselves, like, all the time."
Grant also thinks about what sets Cassidy apart in the context of "dismantling" white supremacy, she said. "Cassidy doesn't take the white systems and any of that ... to mean, 'Oh, well, that means that I'm less than.' She has a more Zora Neale Hurston approach ... which is, 'It's a shame that you would deny yourself the pleasure of my company.'"
"I look at Cassidy as inspirational because there's a lot of talk about Black stories, but the thing that feels so dated about a lot of them ... is that they're still preoccupied with whiteness," she added.
Grant is starring in the next season of Netflix's "You," which will premiere later this year.
David Alan Grier
Many of David Alan Grier's most memorable roles come from his tenure on comedic sketch show "In Living Color," which ran on Fox from 1990 to 1994. While the show didn't have an "overtly political stance," it did tackle social issues that hadn't been widely discussed through a comedic lens, Grier, whose "In Living Color" characters ranged from inmates to teachers to film critics, told TODAY.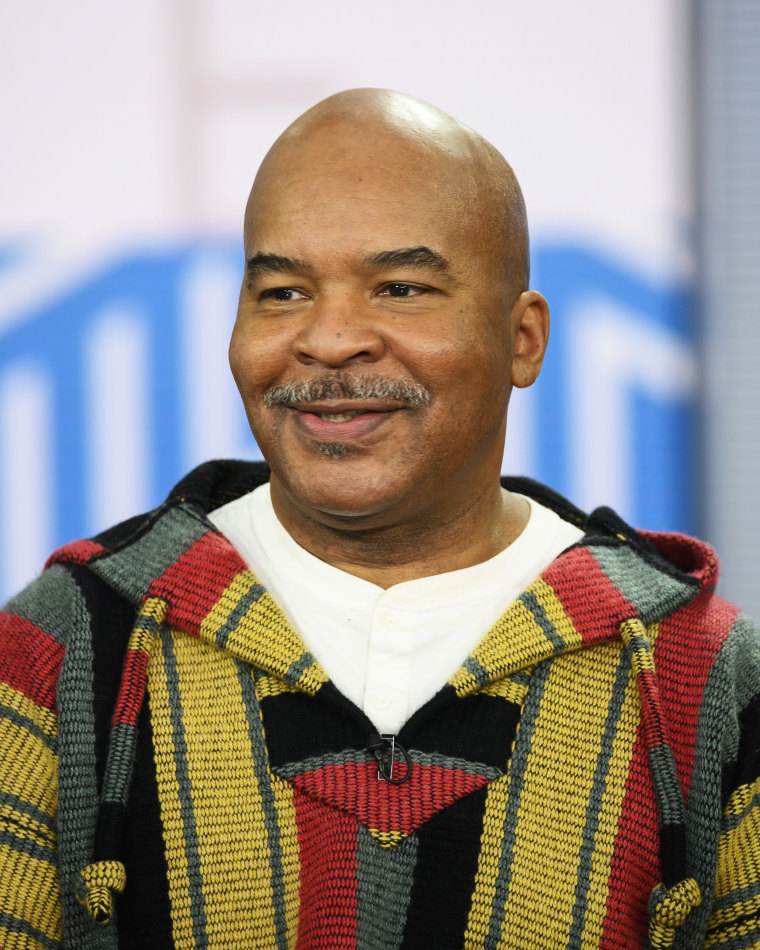 "(The show was) predominantly people of color, a multiracial cast. We talked about ... subjects that had long been on the table for Black comedians, but we were just never allowed to really explore to the depth and extent that we were able to in 'In Living Color.'"
There's "no comparison," he said, to his experiences working on major network sitcoms, often with mostly white casts.
"Usually the standard network show ... was predominantly male, white, 40-ish writers trying to interpret your culture, your ethnicity, your politics, your sense of humor," he explained. "I would say ... decades of my career (I've) spent talking, negotiating, trying to explain why this wasn't funny or it wasn't suitable or it didn't fit right ... or explaining, 'OK, you may not think this is offensive, but it's offensive to me. Can we examine this?'"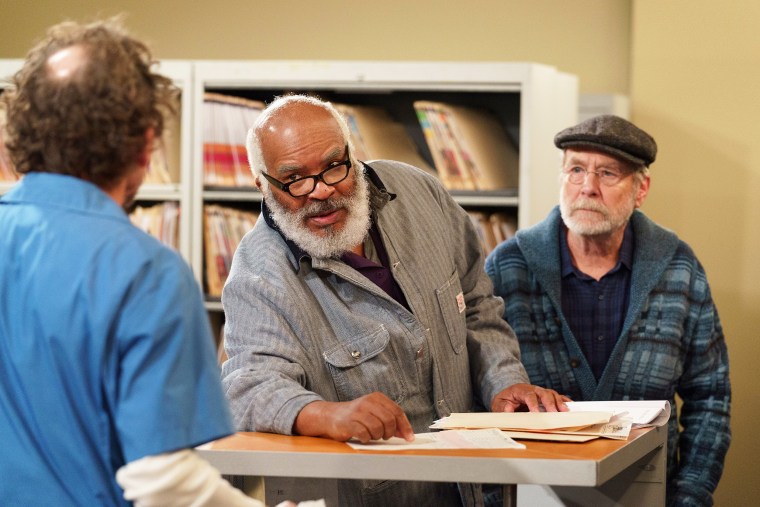 The most recent mostly white sitcom he's starred in is Fox's "The Cool Kids" as Hank Henderson, the leader of a friend group in a retirement community. It also featured Martin Mull, Leslie Jordan and Vicki Lawrence and was canceled in 2019 after one season.
"I loved the cast. I thought we were going to run for 10 years, but of course, I'm always wrong," Grier, 64, joked. "At this point in my career, everyone always asks, 'What happened?' ... There's no drama, some stuff just gets canceled."
While Grier started out as a dramatic actor, with his decades working in comedy, he's seen the industry evolve over time and include a wider range of Black voices, especially women.
"It's not filtered through a man's gaze, racial or religious or political ... gaze. It's yours, it's from the source, and that is always better, sink or swim," he said. "There's a lot of stuff that I think is finally changing and passing the mic on, letting others speak."