You would think since the Shop TODAY team shops for a living that we'd be too tired at the end of the day to continue shopping, but that couldn't be further from the truth. The deals, sales and new product launches never sleep, and clearly neither do we.
April showers have come and gone to bring along the May flowers and we're slowly putting away coats and trading them for spring dresses. From trendy cowboy boots to a refreshing lavender room spray, we couldn't resist adding these items to our carts.
Keep reading to see our team's favorite beauty, home and fashion favorites from April.
SHOP Today Editors' Picks April 2023
Beauty Favorites
"I was looking to give my nails (and wallet) a break from gel manicures when I decided to give press-on nails a shot. I was blown away by the quality of these nails from imPRESS. There's no glue or mess, you just peel a sticker off the back of each fake nail and press for a few seconds to apply. The shape is so natural looking and the color and shine makes these look like a gel manicure. I've tried a bunch of fun colors but I'm partial to this 'bare' pale pink shade for everyday wear." —Francesca Cocchi Zabloudil, Branded Editor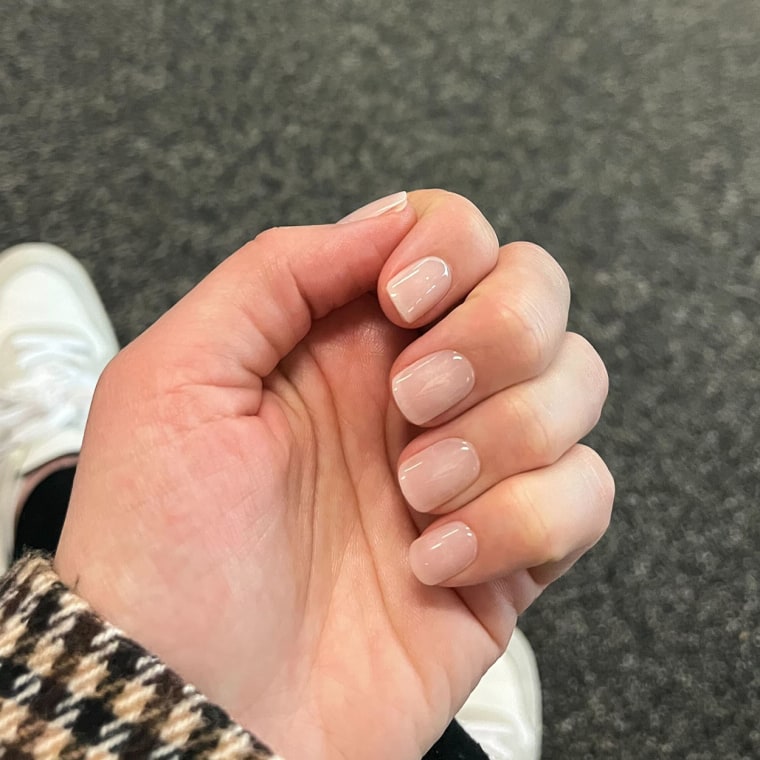 "I bought this on a whim right before I went on vacation to Aruba because I kept seeing it all over TikTok and I was not disappointed. It held mine and my sisters' makeup in place all night long which was especially helpful on the nights that were extra humid. 10/10 in my opinion! " —Kamari Stewart, Associate SEO Editor
"I love keeping a tube of Aquaphor in my bag for any dry skin emergencies, from chapped lips to cracked hands, and I just restocked. Also, I've been running pretty long distances recently and as the weather is getting warmer, I have started chafing more. Thankfully, I can just put on a glob of Aquaphor and it helps quell some of the irritation." —Emma Stessman, Associate Editor
"I will forever be a fan of Sun Bum and could rave about them and their products for years to come. As someone who loves to soak up the sun every chance I get, sometimes I fail to remember to re-apply sunscreen. This aloe lotion is a savior when it comes to managing sunburns. My skin has gone from lobster red to normal in a span of three days. Plus, it's the only cooling lotion that actually cools down the temperature of my skin and makes it not-so-tender to the touch." —Sierra Hoeger, SEO Editorial Assistant
"I've already sung praises of Gold Bond's face and body retinol lotion, but I haven't revealed my love for Body Bright, the brand's face/body vitamin C lotion, yet. It has the creaminess of a moisturizing body cream but the brightening effects of a serum, and it's nice that I can use it on both my face and body and not have to worry about multiple products, especially on days when I have to rush to work! Not to brag, but my skin is almost always even and glowing now, and I'll chalk it up to this lotion. Bonus: It has a nice, subtle citrusy scent (I'm not a huge fragrance person)." —Fran Sales, Associate SEO Editor
"I decided to give trusty Garnier Fructis Sleek & Shine a try (I used to swear by their hair masks growing up), and it only took one shower to feel the difference. Immediately my hair felt lighter, I experienced significantly less fallout and I could actually comb through it with ease afterward. If your hair feels like it could use a reset, I highly recommend going back to basics." —Lauren Witonsky, Assistant Partnerships Editor
"These cream shadows have cut time from my makeup routine. They feel so light on my lids and easily blend. All I do is swipe on a little bit using the applicator (a little goes a long way!), blend my crease with a blending brush and put on a bit mascara. It takes a total of three minutes and the color lasts all day. Launches in April!" —Julie Ricevuto, Commerce Editor and Producer
Tech and home favorites
"I'm a glutton for pain, at least when it comes to pouring all manner of hot sauce on my food. I was skeptical when I first tasted this particular hot sauce, because it seemed like mostly heat and no flavor. But I stuck with it and realized that once I got past the heat and paired it with certain foods, the flavor, which has notes of sweetness from the pineapple, came out. I enjoy using this now, especially on pasta (don't judge me)!" —Fran Sales, Associate SEO Editor
"I'm really sensitive to smells, good and bad, so typically avoid any scented products in my home. But I learned about this plant-based room freshener that uses just natural oils. When I spray it, it's as if I brought lavender home from the market, that's how real it smells. It's delicate and just mood-changing." —Rebecca Brown, Deals Editor
"I got this mini vacuum because I have so many tough-to-reach spots around my room that my vacuum doesn't get. It also doubles as a great duvet cleaner for anything that might get on it. Easy to clean and small for storage." —Annie Shigo, Social Editorial Assistant
"I recently discovered the best comforter to make you feel like you are sleeping in a five-star hotel. I have been looking for the perfect, yet affordable comforter to keep me cool during the summer. This all-weather comforter was the best find! It is so comfy and is cooling during the hotter nights to come. It also looks incredibly stylish and much more expensive than it actually is. I absolutely love it." —Alexa Arent, Leadership Coordinator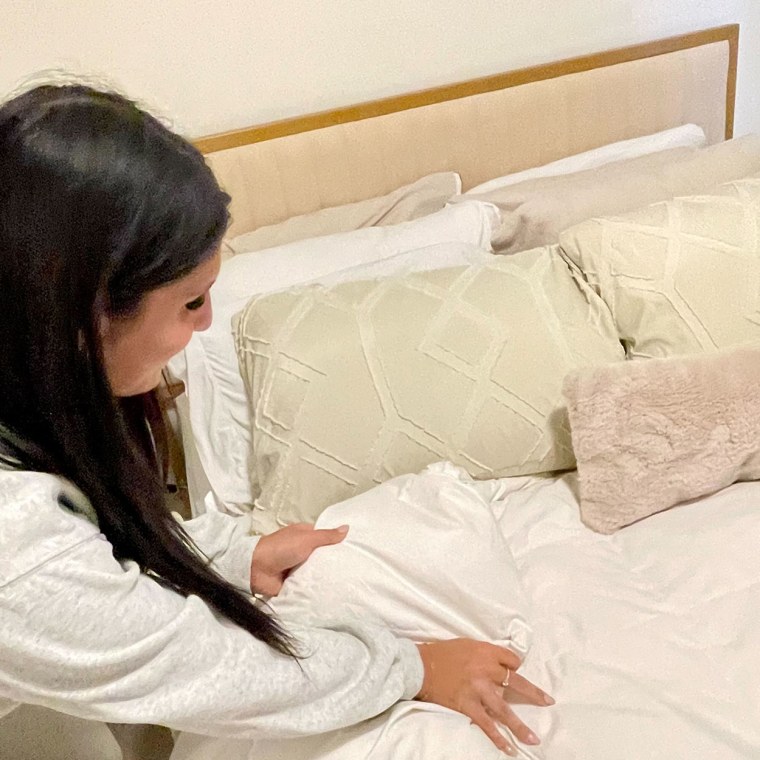 Fashion Favorites
"I am a huge fitness buff, and being a spin instructor, I am constantly looking for the most affordable and comfortable leggings. We recently got new merch at my studio and these are the leggings we purchased. They are like no other and are SUPER cheap. I swear when I wear them I feel like I am in lulu's. Their buttery fabric is incredibly soft and breathable keeping me comfortable during my workouts as well as for days around the house." —Alexa Arent, Leadership Coordinator
"I purchased this dress in black and I'm obsessed. I've been eyeing a similar dress from another brand that has a much higher price tag, but I'm so glad I went with this affordable option from Target. The sweetheart neckline and corset-style waist are so flattering. As someone with a small chest, I'm always looking for dresses with adjustable straps like this one for the perfect fit. And the best part ... it has pockets!" —Dani Musacchio, Associate Social Media Editor
"I'm going to Nashville this summer and thought it was the perfect excuse to add to my cowboy boot collection. I wanted a new color and length, and these fit the bill perfectly. Plus, they were on sale, making them even harder to pass up." —Sierra Hoeger, SEO Editorial Assistant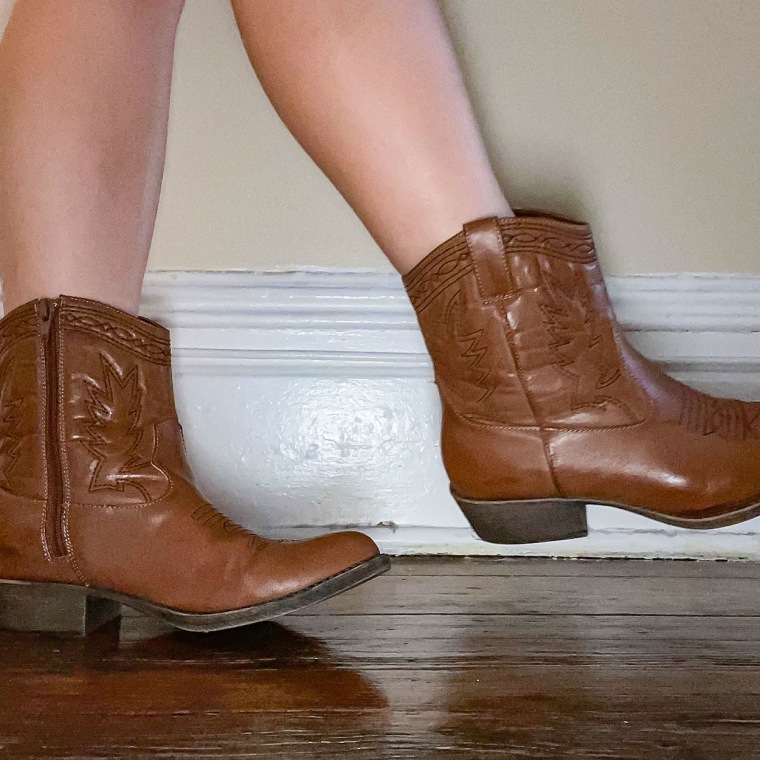 "Ask anyone who knows me and they'll tell you I"m not a dress person. But for a resort restaurant that required dressy attire, I luckily had this bandage-style cut-out dress from Venus on hand (mainly because the material doesn't wrinkle and was easy to roll up into my suitcase). As someone with a small bust and a slight belly, I was skeptical that this would look as good as it does on the website -- but I was gladly wrong. It framed my chest nicely without feeling exposed and hugged my body in the right places (while smoothing over my tummy). When my boyfriend walked out and saw me, his first word was, 'Wow.'" —Fran Sales, Associate SEO Editor