It's no secret that the Shop TODAY team is a bit obsessed with Target. We've waxed poetic about our favorite under-$15 finds, listed every pair of shoes we're eyeing this season and even confessed our latest impulse buys. So, it's no shock that we jumped at the chance to sneak a peek at the retailer's newest collection, which was designed in partnership with Atlanta-based creative visionary and influencer Reese Blutstein.
"I'm thrilled to be part of the Target family and partner with the Future Collective brand specifically, which is all about accessible, quality style at an incredible value. My goal for this collection is to take the overthinking out of getting dressed and to create something for every individual," said Reese Blutstein. "I worked closely with the Target team to create a collection complete with pieces that not only feel unique and elevated, but that are versatile as well. My number one shopping tip is to be intentional in your shopping and select pieces that you know you will love and wear in countless ways."
With an impressive track record of covetable limited-edition collections and influencer partnerships, this latest collaboration is certainly not Target's first rodeo — but western-inspired details fitting of the "coastal cowgirl" trend have certainly been roped into the pieces. Among these trendy elements, the collaboration is balanced nicely by autumn neutrals, luxe shades of brown, knit textures and faux leather weaving a more classic common thread through the line. The result is a versatile, chic and fashionable collection we'll be rocking all fall long.
From flowy dresses to cozy cardigans, the Shop TODAY editors tried out some standout pieces from the collection. Keep on scrolling to see all of our favorites from the first drop. But act fast — the collection launched on August 20 and things are already selling out, so we don't expect these pieces to stay in stock for long.
Editor's Picks From Target's Future Collective Collection with Reese Blutstein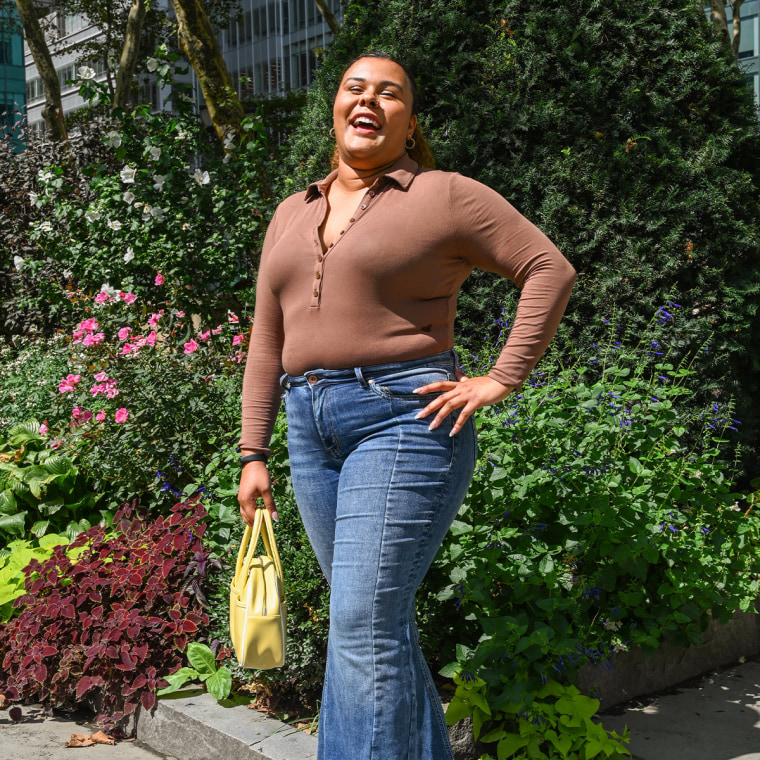 This basic and versatile henley top, which comes in brown and off-white, caught associate SEO editor Kamari Stewart's eye. Because it's a bodysuit, your top will never come untucked, making it ideal for pairing with skirts, jeans and more.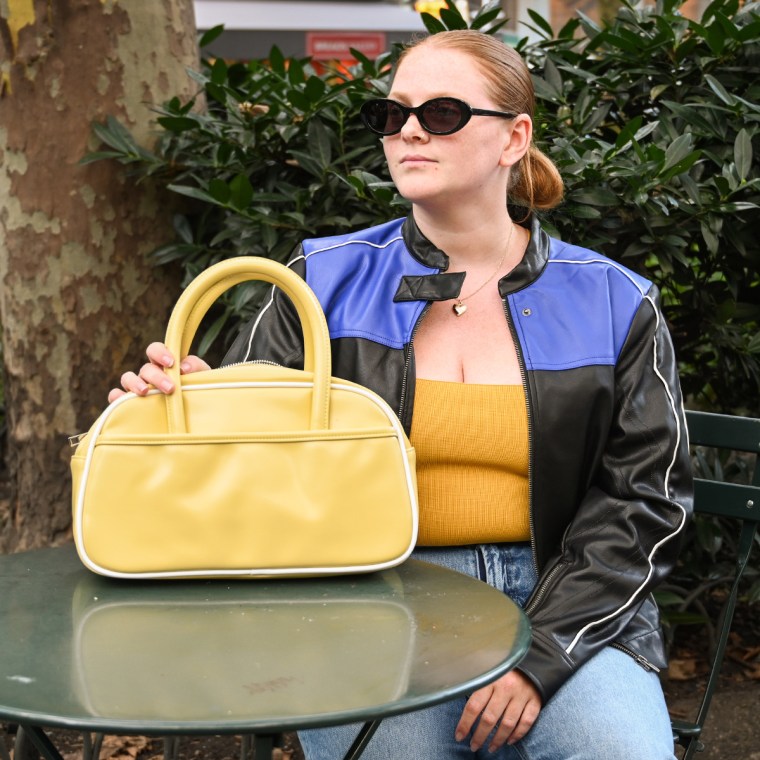 Photo editor Kara Birnbaum is obsessed with this boxy, butter yellow bowling-style handbag. The surprisingly spacious purse adds a fun pop of mood-boosting color to any outfit.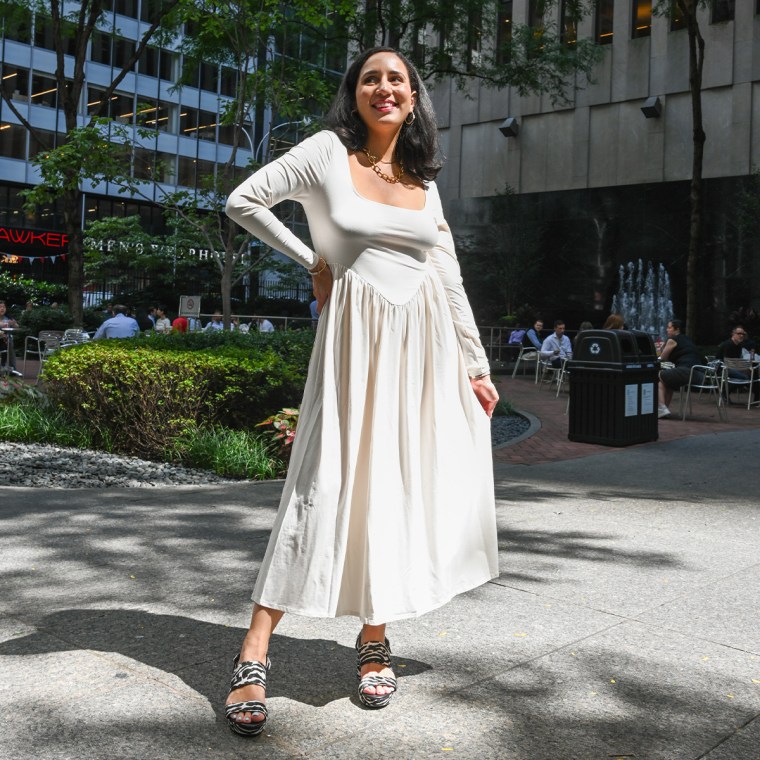 As commerce writer Jannely Espinal knows, one-and-done outfits are the best. Not only does a dress like this one look put-together, but a long and comfy frock takes the guesswork out of getting dressed when the weather starts to cool down. Espinal got her hands on the ivory version and recommends wearing it with nude underwear or a bodysuit, as it is somewhat sheer.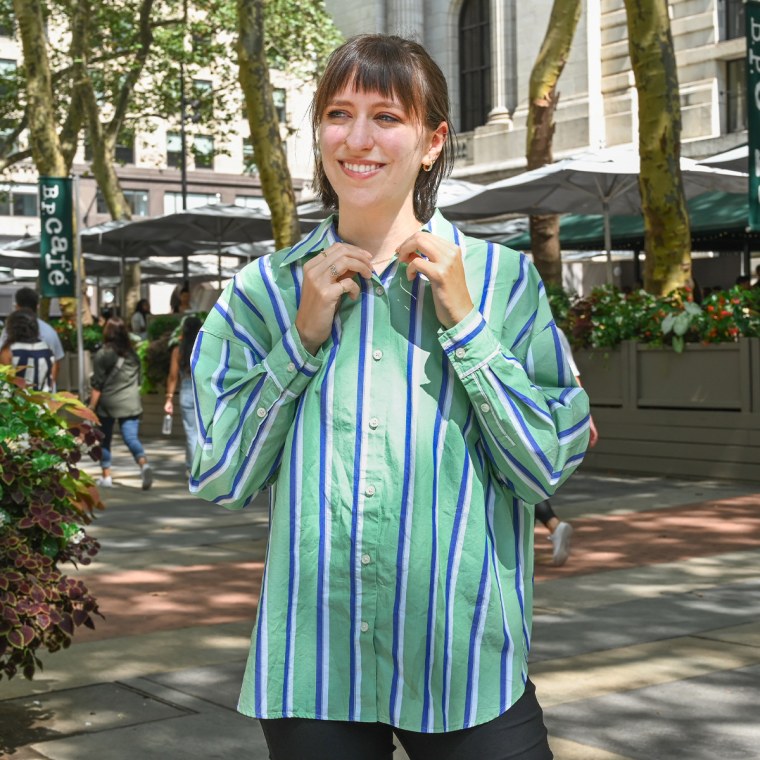 Associate social media editor Dani Musacchio is a fan of this retro-inspired take on the oversized button-down trend. The piece also happens to be one of Blutstein's favorites from the collection and comes in green and tan stripes.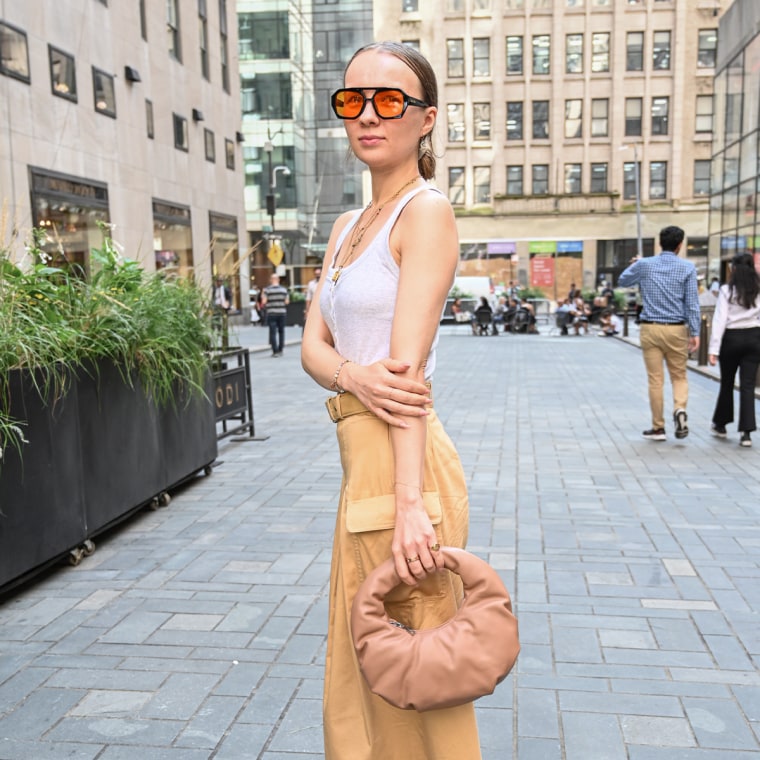 This trendy handbag is on editor Vivien Moon's radar. She thought this pastry-inspired bag was super cute as soon as she saw it.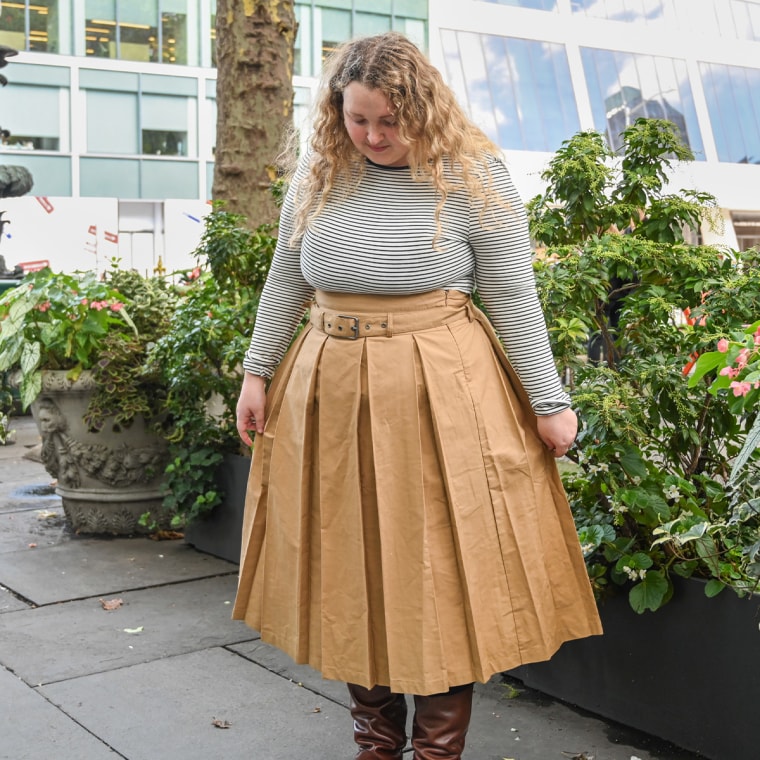 This skirt with a removable belt is one of many pieces that social editorial assistant Annie Shigo is shopping from the collection. She credits Blutstein's taste for her affinity with the pieces, as she is a personal fan of both Reese and her similarly stylish twin sister, Molly. "Those twins have me in a chokehold — their style is so good," Shigo gushes.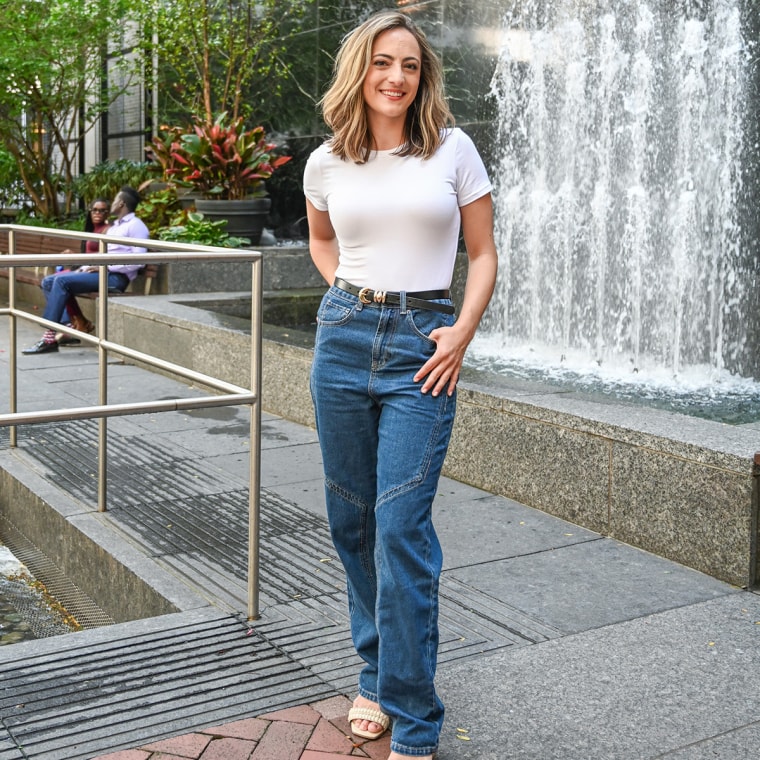 Commerce writer Danielle Murphy is excited about these straight-leg jeans, which feature some on-trend western-inspired stitching details.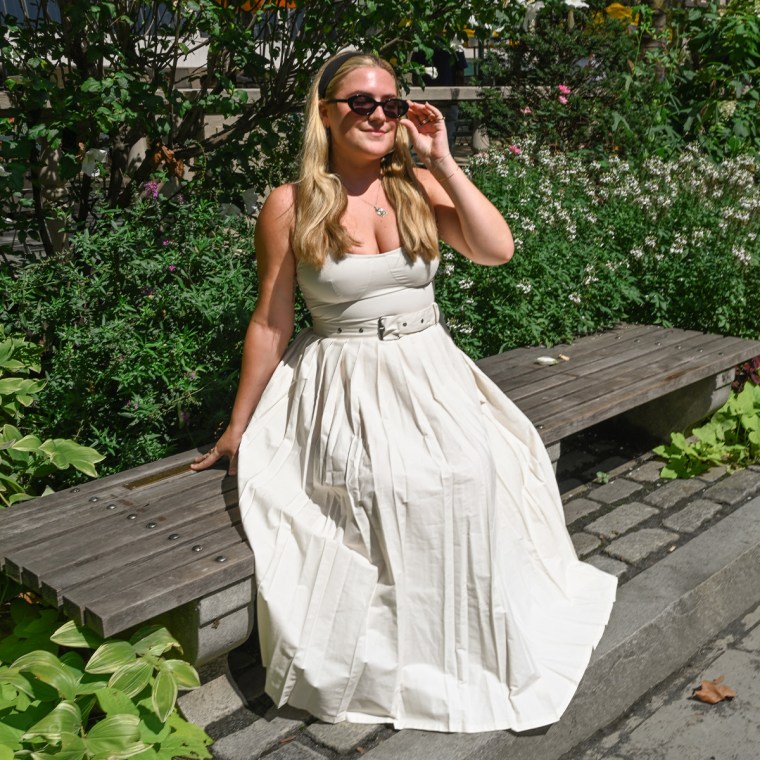 Thank goodness the Shop TODAY team officially debunked the myth that it's a fashion faux-pas to wear white after Labor Day — this belted, pleated midi-length dress will be on repeat well into fall for production coordinator Camryn Privette. It also comes in a rust-colored fall hue. Reviewers are finding that it runs a bit small, so consider sizing up for a looser fit.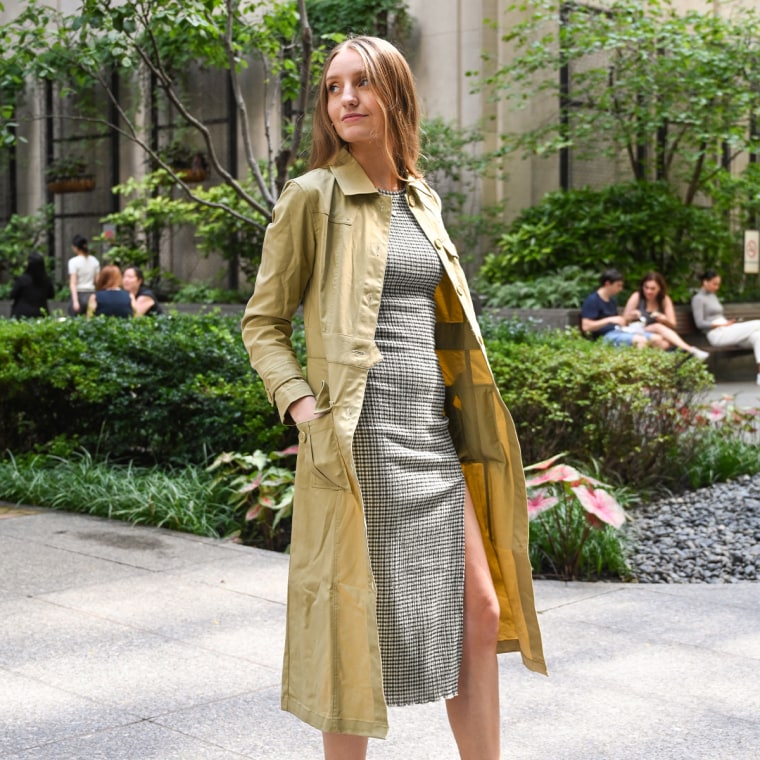 Heading into cooler weather, associate partnerships editor Lauren Witonsky will be reaching for this belted trench coat. The classic jacket is easy to dress up or down and will never go out of style.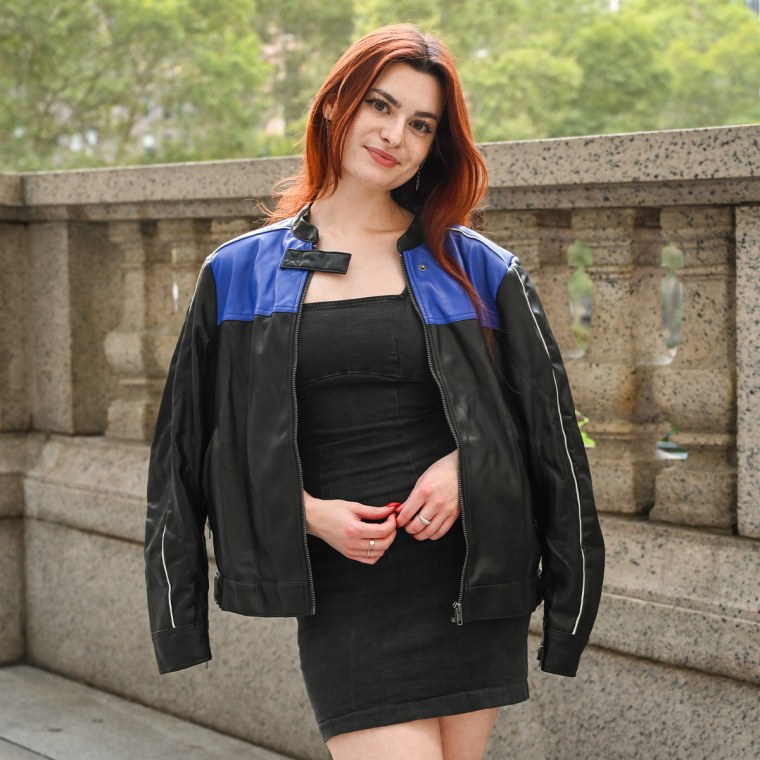 This leather jacket is a personal favorite from the collection. It strikes the ideal balance of trendy and wearable, marrying a classic shape with a pop of bright cobalt color-blocking. I ordered mine a size up and wear it oversized to give my summer dresses an edge heading into fall.
Deputy editorial director Alexandra Deabler is digging this cozy zip up cardigan. She's opting for the cute olive block stripe colorway, which she says feels kind of '90s-inspired, but it also comes in solid black and heathered gray.