It's no secret that Target is home to almost everything you need (or just really, really want), from designer fashion drops and holy grail beauty products to affordable home decor and the latest in tech. But browsing the aisles or scouring the site can quickly become overwhelming. How does one go from unhinged window shopping to finding the best of the best?
You ask the experts, of course!
For the next installment of our Shop This List TODAY series, Shop TODAY editors are sharing Target finds that they simply can't live without. We asked our shopping experts to clue us in on favorite products they've gotten from the retailer (in many cases, over and over again) and why they think you'll love them, too. Included in this list of must-haves are affordable solutions and elevated essentials: an $8 wardrobe staple, a go-to for home workouts, a $6 foundation that one editor says offers unbeatable all-day wear — as well as other adored finds we reach for every day.
Check out the items below to see (and shop!) what our editors can't stop talking about. The best part? Everything is just $15 or less.
Plus, we're making your shopping experience a lot easier: Below you can add all six of these Shop TODAY editor favorites to your cart with a single click, then check out at target.com. For orders $35 and up (or those ordered with a Target RedCard), the retailer will also throw in free shipping.
TODAY earns a commission on purchases through these links.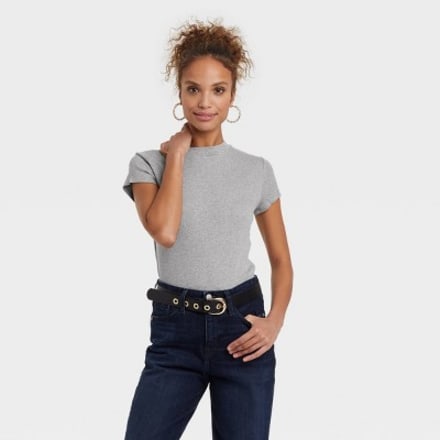 1 of 6
Short Sleeve Ribbed T-Shirt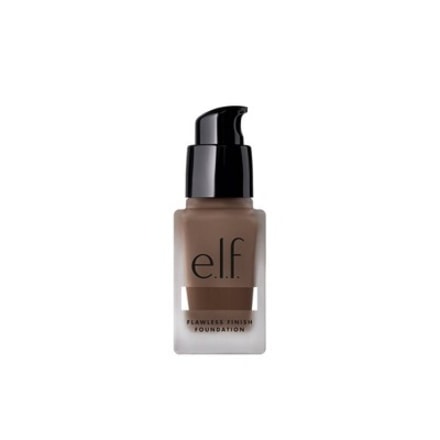 2 of 6
Flawless Finish Foundation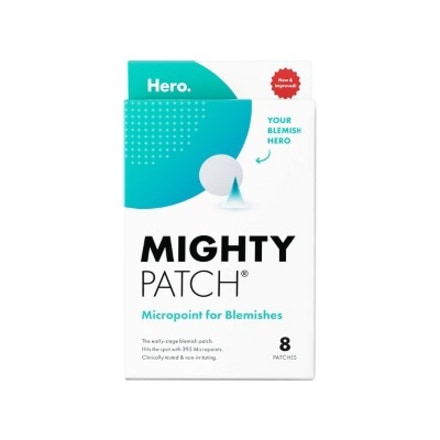 3 of 6
Mighty Acne Pimple Patch Micropoint for Blemishes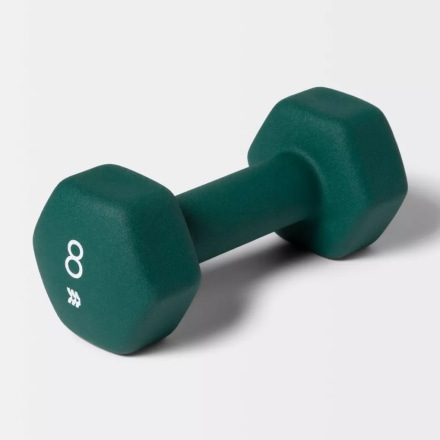 4 of 6
8lb Dumbbell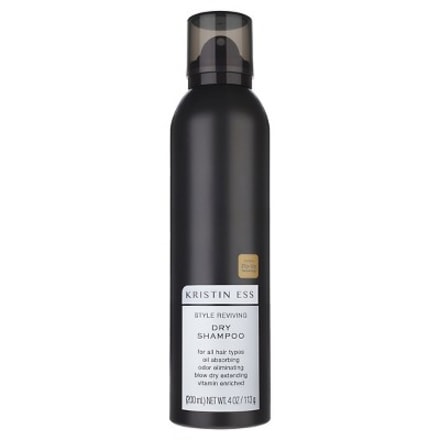 5 of 6
Style Reviving Dry Shampoo with Vitamin C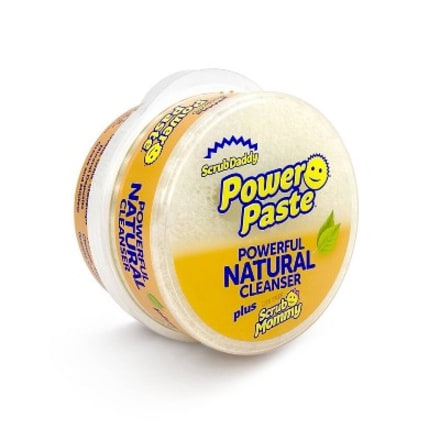 6 of 6
PowerPaste + Scrub Mommy Sponge
When it comes to her wardrobe basics, Branded Commerce Editor Francesca Cocchi Zabloudil heads to Target every year to stock up on affordable tees. "I have five in my regular rotation right now — including this ribbed one in heather gray. It's lightweight, so it's perfect for tucking into my favorite high-waisted jeans and layering under jackets and sweaters." It comes in 14 colors, so you may even want to stock up on a few.
Commerce Coordinator Alexa Arent says this foundation by e.l.f. completely upgraded her beauty game, without breaking the bank. "Flawless makeup coverage has always been a necessity in my makeup routine, so I would do anything to achieve that," she admits. "I have always been someone that spends more money for the best foundation. I was skeptical of this one being it is so cheap, but it works! The coverage, color match and all-day wear is unbelievable."
The Flawless Finish Foundation comes in over 30 shades that offer a semi-matte finish. According to the brand, it's also buildable, lightweight and can improve skin texture and tone. For $6, it's a no-brainer.
Sadly, acne isn't a skin condition that only effects teenagers — it can be a problem for many adults of any age. Assistant Partnerships Editor Lauren Witonsky is one of them, but she's found a solution that works wonders for her. "I love a classic pimple patch, but these 'micropoint' ones are a game-changer for those painful blind pimples," she says.
According to the brand behind these pimple patches, Hero Cosmetics, this blemish treatment works to clear skin and correct early-stage spots in just 6-8 hours. Witonsky is such a fan that she can't wait to try the patches designed for correcting dark spots, too.
Cocchi Zabloudil is also a big fan of these All in Motion dumbbells — and not just because they're surprisingly stylish for workout gear. "I recently moved and no longer live close to a gym, so I'm getting into the habit of working out at home more. But I quickly realized that dumbbells are expensive!" Then she found these options at Target that range in weight from 2-15 pounds and are priced from $4 to $35. "They're affordable, and I like the neoprene material for a comfortable grip. Plus, they don't scrape my rings like metal dumbbells would."
In the hair department, Social Media Editor Kara Quill puts all her trust in Kristin Ess' Style Reviving Dry Shampoo. While the formula sprays on white, she says it blends into her hair and doesn't leave any unsightly flakes behind. "It quickly absorbs into my hair, lifting the root in the process," she says. The brand says that it's also good for extending the life of your blow-out and eliminating odors.
Speaking of odors, Quill raves about the dry shampoo's pear, sandalwood and magnolia scent, which she describes as "understated" and "pleasant." But the product's subtle fragrance is the only extra ingredient you'll find, as the formula is made without sulfates, parabens, phthalates or silicones.
Let's not forget about cleaning solutions. "I'm a lifelong, loyal purchaser of Scrub Daddy," says Partnerships Editorial Assistant Lauren Biggerstaff. "So, it's really exciting to me that they have a cleaning and polishing paste."
The brand says this product has three main functions: to clean, polish and protect. The non-toxic formula is safe to use on multiple surfaces in the kitchen, bathroom and even outdoor items. Biggerstaff also says the paste comes with a free Scrub Mommy sponge, making cleaning even easier.