In that past, I've dealt with my peach fuzz in three ways. First, ignoring it and futilely hoping it would go away on its own. Second, tweezing. (Ouch!) Next, I gave waxing a try, which involved an hour's worth of pain — and I had to pay $15 for it! (Double ouch!)
Don't misunderstand: There's nothing wrong with facial hair. I just prefer a smoother complexion, which is why I'm stunned that it's taken me this long to finally try at-home dermaplaning.
After purchasing the bestselling Schick Hydro Silk Touch-Up tool, I did what any good friend would do — immediately tell everyone I know about my newest beauty discovery. Turns out, most of them had already been using facial razors for ages! I wonder if I can even call all those people friends anymore. After all, they never insisted that I try them before. (Think of the pain I could have avoided — the money I could have saved!)
In the end, it doesn't matter who did (or didn't) push me to try this razor; I'm just glad I finally did, because it's the game-changing product my skin care routine has been missing.
Out of the hundreds of items I've ordered on Amazon — including products I've used for years — these razors were the lowest-risk purchase I've ever made, financially. A pack of three costs less than $6 on Amazon.
I've also never felt so confident about a product before even trying it. These razors currently have an impressive overall average rating (almost a full five stars) from more than 155,000 Amazon reviewers. Plus, they're ranked No. 1 on the retailer's list of bestsellers in Hair Epilators, Groomers & Trimmers and Eyebrow Hair Trimmers. So, the decision to add them to my cart was an easy one.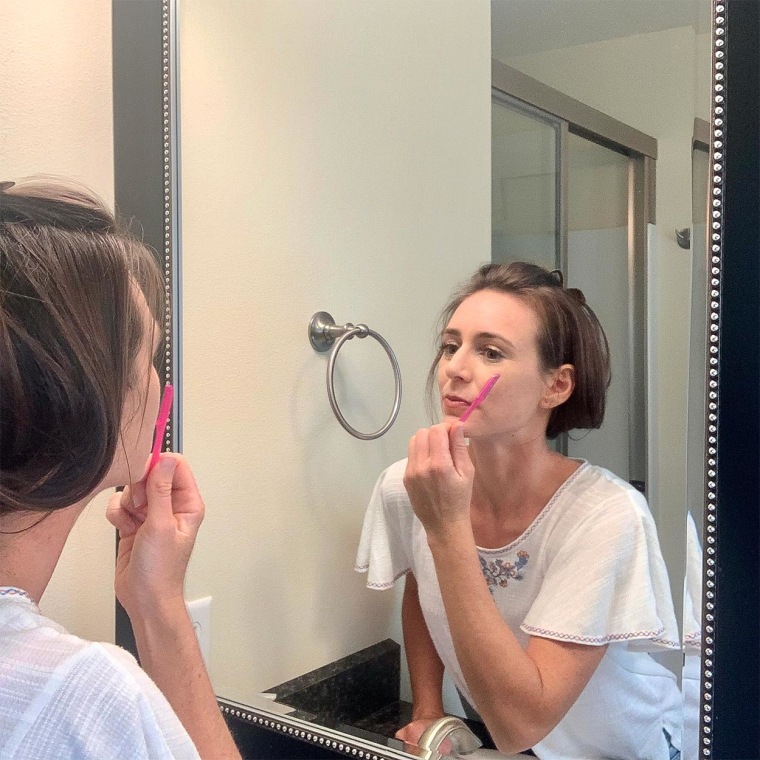 While I like the idea of at-home wax kits for their convenience and affordability, when it comes to my sensitive facial hair, it takes me at least 30 minutes to just summon the courage to rip off the strip. I've also avoided skin irritation and nicks with a few pain-free hair removers, but they're normally quite bulky and require batteries. The Schick Touch-Up razors are ready as is. All I have to do is remove the blade cover. They're also compact and easy to store, each one only taking up about as much space as a pen.
They're sharp but safe for face shaving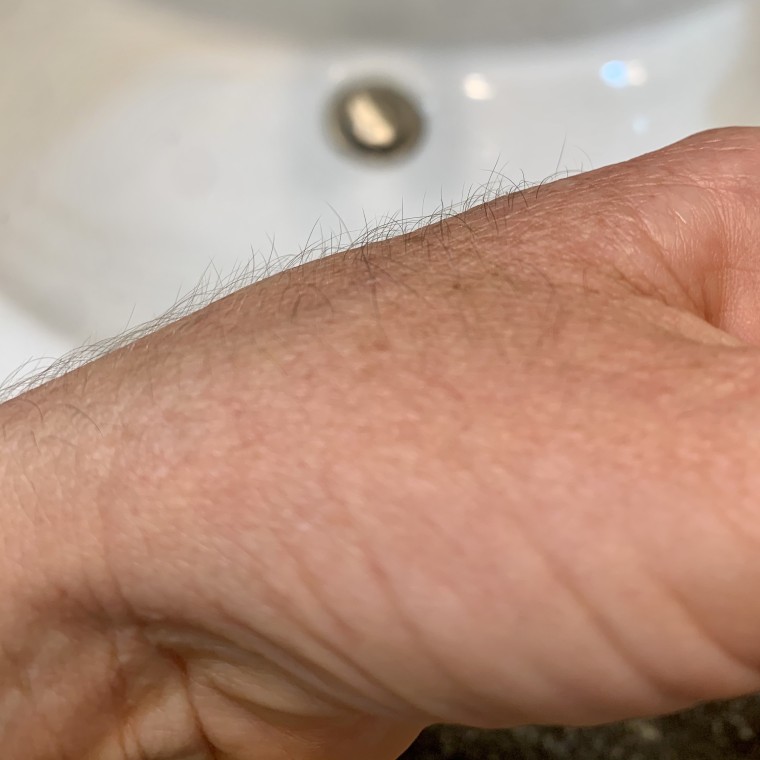 I use these razors on my cheeks, chin, upper lip and forehead. They're even sharp enough to tackle the coarser hair along my bikini line and on my hands. Initially, I was wary about shaving my face because I know how easy it is for me to nick my knee or ankle while shaving my legs. However, each Schick blade is designed with a "fine microguard," which helps protect my skin with each stroke.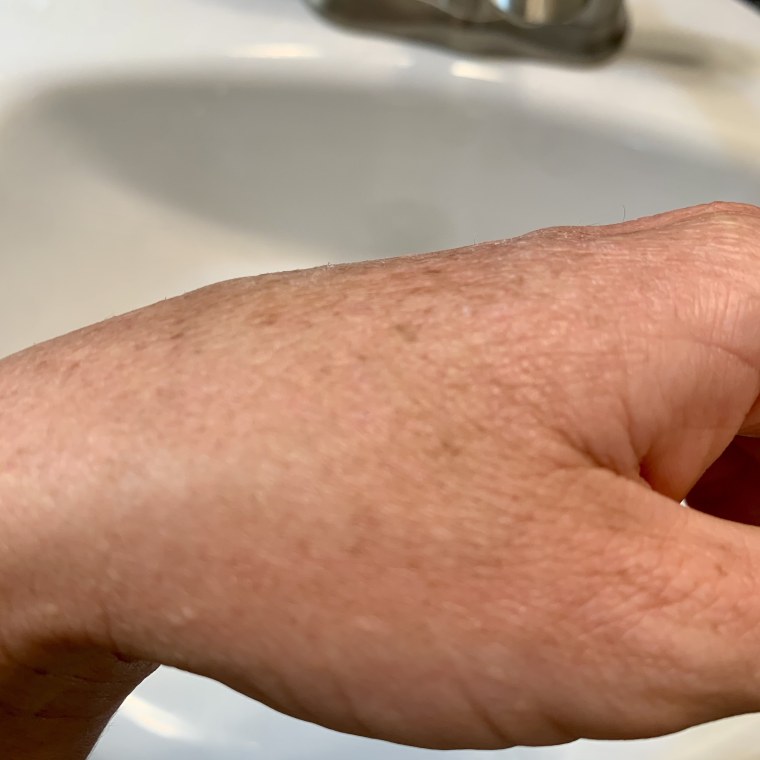 I've shaved in both directions — with the growth of my hair and against it — and I haven't had any close calls. (Note: The instructions say to move downward, with the growth of your hair.) The only thing I'm a little nervous about is shaving near my eyebrows. Luckily, the three-pack of razors includes an extra attachment that is designed for precise shaping. It covers part of the blade, so it only removes a few hairs at a time (and leaves little room for brow catastrophes).
Great for exfoliation and won't increase hair growth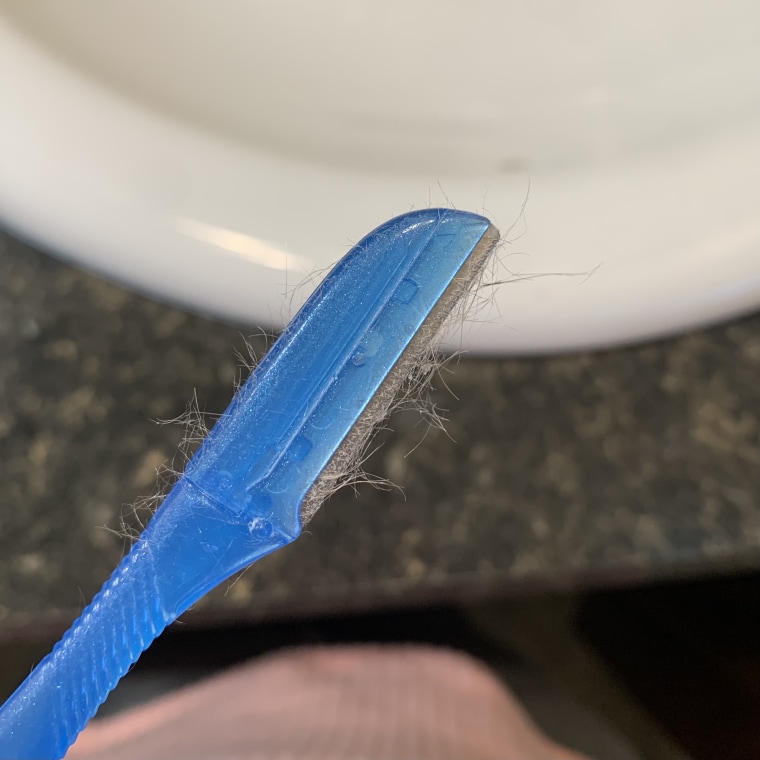 According to experts, a facial razor is not only useful for removing unwanted hair but also clearing away dead skin. The at-home shaving technique is a very mild form of dermaplaning, which is proven to have many benefits, like allowing skin care products to penetrate more deeply into the skin. For me, my skin looks much smoother. It feels like I've just finished using an expensive shaving cream, but it's really just the work of a $6 blade!
Perhaps the most encouraging thing I've learned is that shaving my facial hair doesn't mean it will grow back thicker or darker. This is because dermaplaning only affects the surface of the skin. Plus, I've been using these razors for weeks now, and I haven't noticed any changes in my hair color or texture.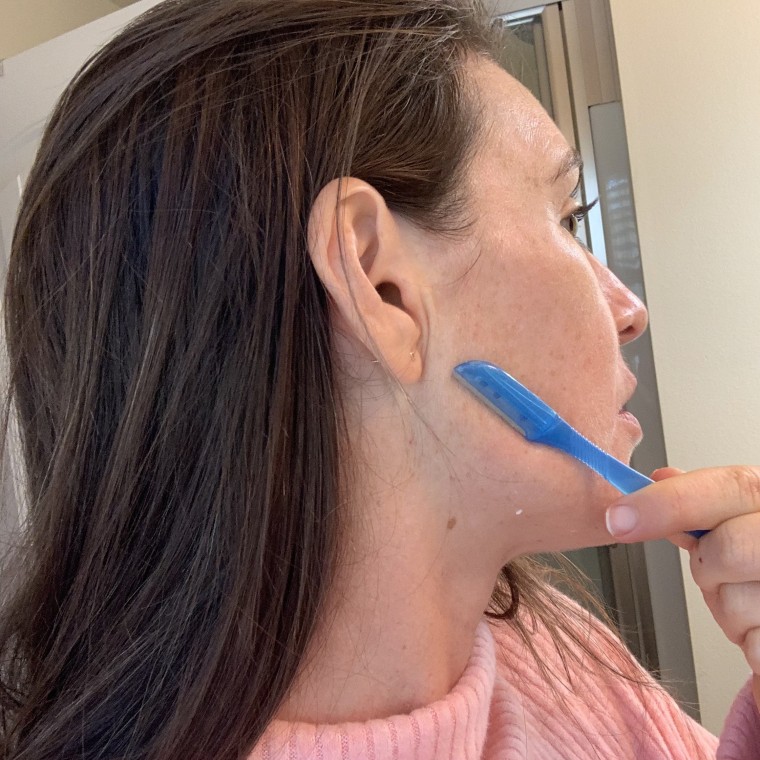 If you like Schick's Touch-Up tool, you might want to try the brand's newest launch: the Hydro Silk Professional-Style Dermaplaning Wand. I haven't tried it yet, but shoppers are already giving it rave reviews for its ergonomic design and easy-to-use wand.
I think I can forgive my friends for not recommending these razors years ago. But that doesn't mean I won't tell every person I meet (who are experiencing similar struggles) that they need to try these ASAP. I, for one, couldn't possibly keep this skin care tool a secret.