As the official start of the summer season, June always brings the first heat waves, the longest days of the year and plenty of reasons to stock up on summer essentials.
Last month, readers were adding to cart everything from warm weather beauty staples to outdoor accessories to maximize fun in the sun. In addition to the usual start of summer 'beat the heat' buys, we saw readers gearing up to spend more time in the car and even tackle the occasional project around the house. So, whether you're hitting the road or just trying to combat the havoc humidity wreaks on your hair, last month's bestsellers list is sure to spark some inspiration for your summer shopping cart.
Scroll on to see everything that made the Shop TODAY readers' bestsellers list in June.
Shop TODAY Bestsellers in June 2023
Don't forget the SPF on your pout this summer. This hydrating formula is made with Aloe Vera for a super soothing everyday balm that'll keep you protected. Prepare to kiss chapped, burnt lips goodbye.
Whether we can see it or not, our cars can get gross pretty quickly. This bestselling car gel putty is on sale right now and can help clean out those tricky-to-reach nooks and crannies along your car's interior.
We're all a little guilty of turning our car floors, cup holders and any pocket in our doors into a spot for trash. This compact bin makes for a convenient place to toss gum, straw wrappers and everything in between before you get to a rest stop. Plus, it has a flexible lid opening on top, so nothing that goes in can fall out easily.
This Tiktok-famous wax stick just might be the secret to taming flyways and frizz during humid summer weather. After you're done securing your ponytail or styling your hairdo, the brand says you can directly apply this stick to tame any rogue strands for a strong hold and non-greasy appearance. According to the brand, it's made of avocado oil and castor oil, so it's suitable for all hair types.
For touch-ups on the go, we found the perfect, full set of brushes that fits into a neat compact with a mirror included. According to the brand, this five-piece kit has a brush for eyeshadow, powder, blush, brows and more, and stows away easily for any summer travel.
Whether you're exploring beaches or playing water sports, these bestselling water shoes will protect your feet for all types of summer activities. According to the brand, this unisex pair has a rubber outsole for safety and is designed with flexible and breathable fabric, making them feel almost like a pair of socks.
This TikTok-viral mascara deserves all of the hype. It's beloved by Shop TODAY writers and the internet alike for its ability to lift, separate and curl lashes with all-day staying power. It's no wonder why it has over 30,000 perfect, five-star ratings on Amazon.
It's the season of showing more skin, so exfoliating regularly is a must. According to the brand, this Japanese exfoliating cloth is designed with threads for both lathering and exfoliating to scrub away dirt and dead skin. Shop TODAY editorial director Adrianna Brach says this will even help with ingrown hairs and bumpy skin, ultimately leaving you feeling cleaner and smoother.
If you're on the hunt for a simple, elegant earring that you can wear every day, you're going to want to add this affordable option to your cart. One Shop TODAY writer said these lightweight, lobe-hugging mini hoops have replaced the staple pair of earrings she'd worn almost daily for 11 years.
Shower, sink or tile in need of a little TLC? Don't panic — rather than redoing all of your caulking, give this gel a try first. It's suited for tackling any mold, mildew or discoloration on silicone sealant to brighten and whiten your caulking. According to the brand, this easy-to-use gel takes six to eight hours to work its magic.
This viral Amazon bodysuit recently impressed one Shop TODAY staffer, who says it "lives up to the hype." The bestselling shapewear piece is surprisingly comfortable, super flattering and affordable, making it a wardrobe must-have.
The "tenniscore" trend is still going strong — we're seeing visors everywhere this summer. With over 10,000 Amazon ratings, shoppers are obsessed with this cute and functional hat that rolls up so you can easily pack it into your carry-on or beach bag, or store it in your car. It's easy to throw on for extra sun protection, and the open design allows you to wear it with a messy bun or ponytail if you want to get your hair up off your neck.
There's nothing worse than a burning hot car seat in summer — but sun visors can be a real hassle to set up. This option pops open like an umbrella to rest right on the dash and provide shade across the windshield in seconds. When not in use, it retracts and can fit compactly into your glovebox. Just be sure to look at the size options and make sure you grab the one that'll fit your car model.
Short on counter space? This travel-friendly toiletry bag hangs neatly to keep your things organized and off of the bathroom vanity. It comes in a ton of colors and has wracked up nearly 39,000 perfect, five-star ratings.
This multi-tasking French cream is beloved by beauty editors and industry professionals alike. Formulated with shea butter and aloe vera, the brand says this bestseller can be used as a daytime or nightly face cream, primer or facial mask.
Your pet needs to hydrate, too! Don't leave the house for a walk or park playtime without this leak-proof water bottle in summer, which features an easy-to-drink-from spout. Your pup will thank you.
Do you dread cleaning your shower? Join the club. One Shop TODAY writer tried out this no-scrub, once-weekly shower cleaner and was seriously impressed. And she's not alone — the bestseller has over 44,000 ratings on Amazon.
Wondering how you can achieve those effortless, beachy waves? This one-and-done spray is the ultimate summer beauty essential — to use, just spritz it on your damp or dry hair to help enhance your hair's natural texture and add volume.
This was a winner in the first-ever Shop TODAY Travel Gear Awards. According to the brand, it can be used in over 200 countries and regions to make any outlet accessible. Plus, it has 3 USB-C and 2 USB-A ports along the sides for charging multiple devices on the same outlet at once.
Water balloons can be a ton of fun, but tying up all of those tiny balloons (or picking up all the scraps after they burst) is far less entertaining. According to the brand, these reusable water balloons are easy to fill — just submerge the open balloon and close the halves of the sphere underwater to produce a perfect little balloon that'll burst on impact and can be refilled over and over again. Just remember, you should never aim these at people.
Has your product been featured?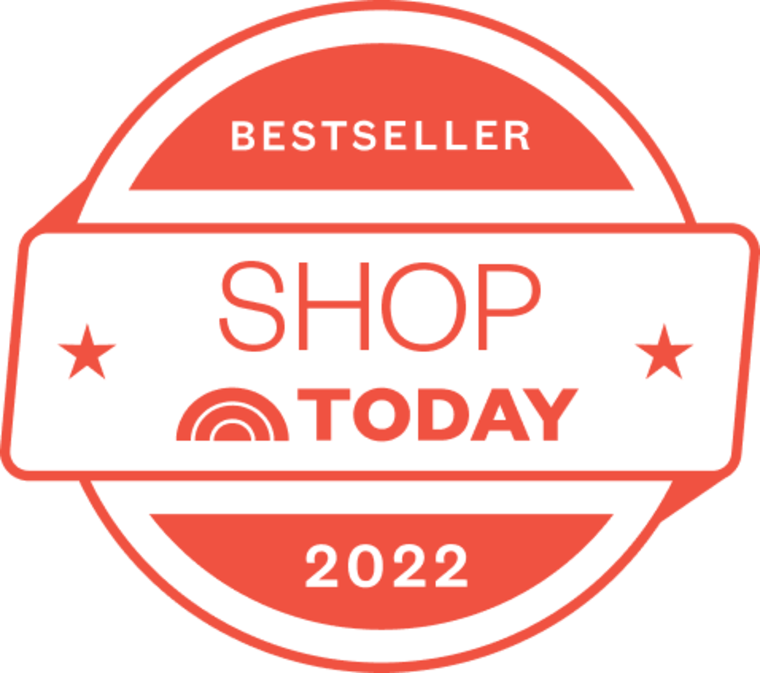 Shop TODAY works hard to pick the best products to share with our readers and viewers. We may license our logo to brands or products that were bestsellers, editors' picks or otherwise seen on Shop TODAY. Click here if you're interested in licensing your inclusion in Shop TODAY content or learn more from our licensing partner, Wrights Media.