A decade ago, "athleisure" simply wasn't a thing. The idea of wearing leggings and sneakers outside the gym might have even been considered a fashion faux pas. Today, the lines have blurred — athletic wear and leisure wear are practically one and the same. Leggings, cropped tanks and hoodies can take us from the gym to dinner with friends and to a night on the town — with the right accessories, of course.
Thanks to high-tech fabrics that stretch and wash easily, keep us cool and dry, and are loaded with figure-flattering spandex, leggings have become a versatile staple in many wardrobes (especially mine). But one of my favorite finds from Amazon recently made it to the top of my loungewear, athletic wear, and wear everywhere list.
I just tried the CRZ Naked Feeling Yoga Pants in a delicious mauve shade. The first thing I noticed is that these leggings are thinner and lighter than many of those I already own. I imagine this is because they're specifically designed for yoga and making you feel fabulous in your downward-facing dog or mountain poses. But whether you're a yogi, Pilates person or none of the above, I can see anyone feeling comfortable and looking chic in these.
I am normally a size small, but I since I usually size up in leggings, I opted for a medium. They ended up being a perfect fit and felt buttery soft to the touch. The material is 29 percent spandex, so they have a good amount of stretch, and I was also happy with their breathability.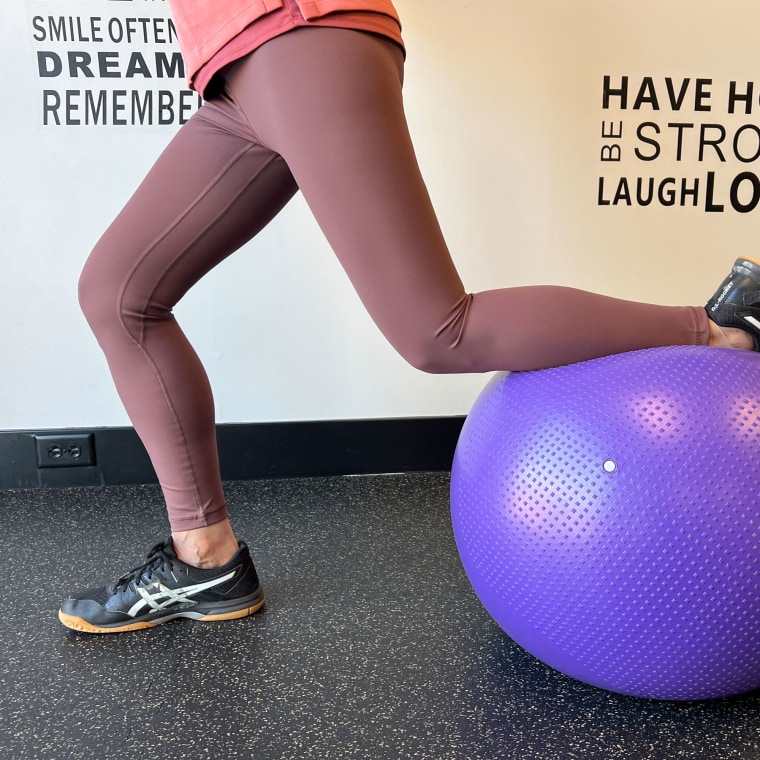 I put the leggings through my morning Zumba routine and a light workout, and they stretched in all the right places. For a high-waisted legging, I was impressed with how the waistband actually stayed in place and didn't roll down. I also loved the slight compression in the fabric, which kept my tummy tucked in.
Featuring a 7/8 length and 25-inch inseam, these leggings land just above the ankle on my 5'7'' frame. With a smooth outer leg and a durable double seam on the inner leg, I'm able to squat and dance without anything pinching or sticking from sweat.
The only disappointing thing about the leggings is the small waistband pocket. Personally, I would never use it to store my phone or keys. I usually prefer a pocket on the side or on the leg.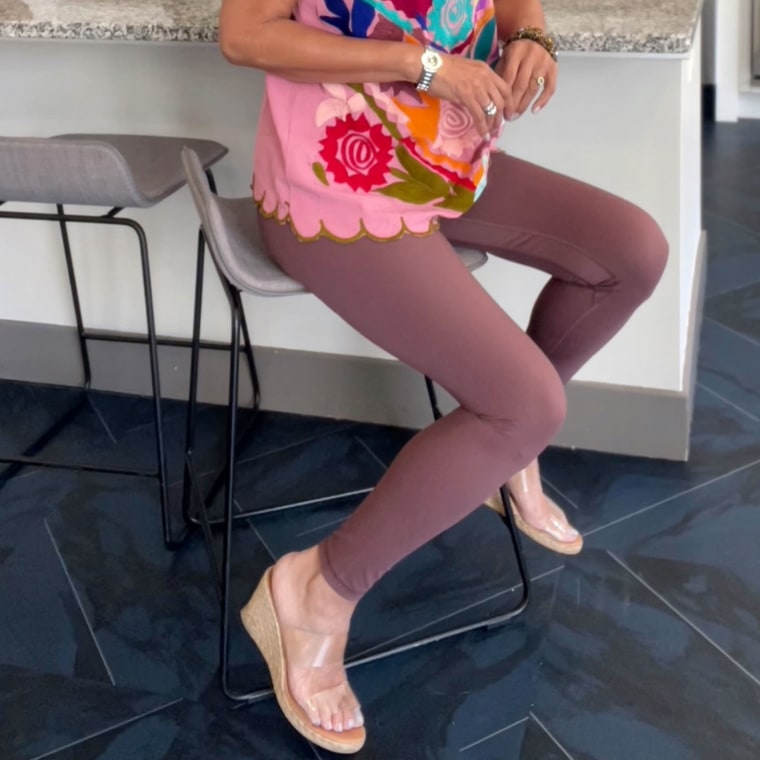 The CRZ Yoga leggings come in 40 shades and fun patterns like Serpentine (a snakeskin design) and a "smokey" tie-dye. While these bolder patterns will certainly add some variety to your leggings wardrobe, there are plenty of solid colors and neutrals to choose from as well. The wide color palette offers some beautiful pastel shades like Heartbeat Powder pink and Grey Feather green, that can pair nicely with floral linen tops and sandals for spring and summer.