Most days, you can find me working from home in the comfiest sweatpants and loungewear I can find. However, when the weekend rolls around, I like to switch things up by looking to my dress collection. I have one for every occasion and activity: I do chores in maxi dresses with pockets, exercise in a "freezer" dress that keeps me cool on sweltering summer days and hit the town in this popular bohemian nightgown dress from Amazon (when I'm not sleeping in it, of course).
I liked latter the boho look so much that I recently decided to look for similar styles now that a new season is right around the corner. That's when I stumbled upon this bestselling maxi wrap dress. Here's why I think it's the perfect fashion piece for transitioning into fall.
Why thousands of shoppers already love it
Top-rated on Amazon: Even though I recently discovered this dress, thousands of Amazon customers already love it. It's in the retailer's top 10 list of bestselling Women's Casual Dresses and has over 14,000 verified five-star ratings.
Affordable: I think the main reason so many have tried it is that it's so affordable. It ranges in price from $30 to $40, and right now, you can save an extra 10% on certain styles when you apply the Amazon coupon.
Shade variety: There are 29 colors and patterns to choose from. I'm 5'4 and 115 pounds, so I opted for a size S in royal blue.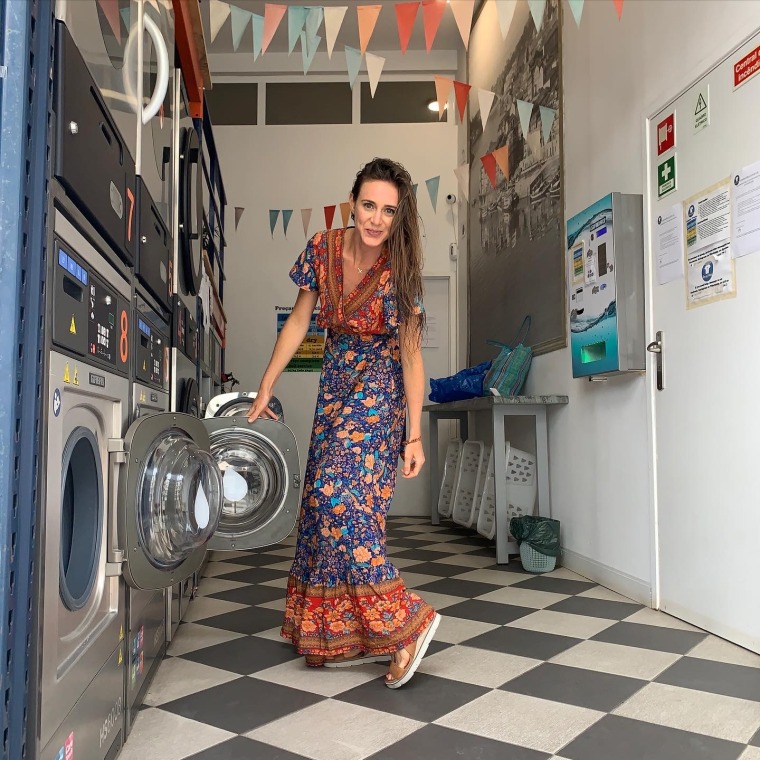 It's the perfect boho dress for fall
This dress, which is 100 percent rayon, is lightweight and breathable enough to be worn in high temperatures. It's also pretty versatile. It's the right material to wear as a swimsuit cover-up in the summer, but I can also picture this flowy number as a perfect addition to my fall wardrobe.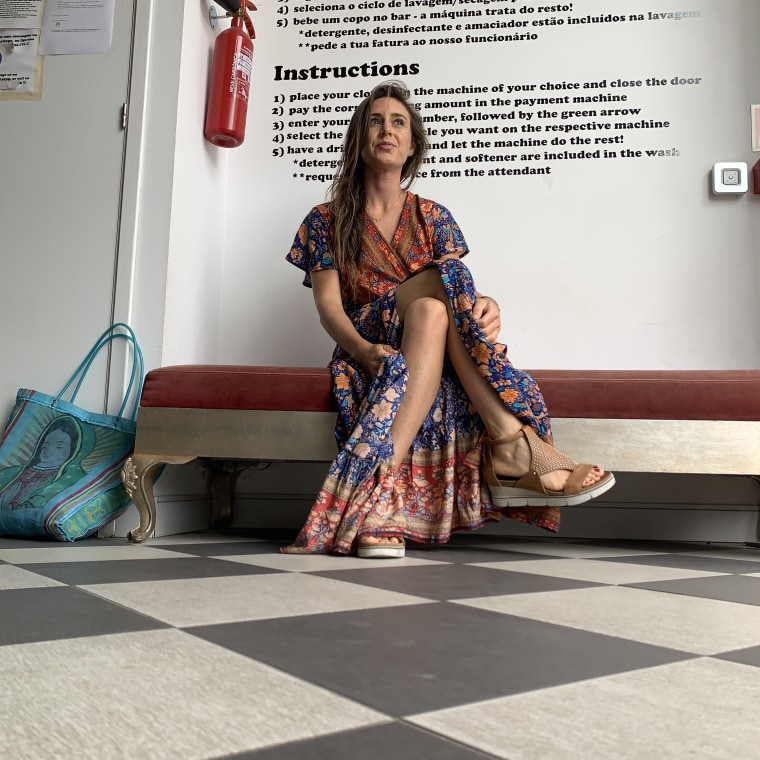 The warm, dark colors are very autumnal. Plus, the long skirt (if you have short legs you may need to hem it) provides plenty of coverage for colder temperatures. There is a slit down the side, but it's easy to wrap the dress around you when you sit. It's a great detail for when I want a little air, or to show off what remains of my summer tan. Otherwise, I would recommend layering a pair of tights or Spanx underneath for extra coverage.
Even though it's still warm enough where I can wear it with my favorite wedges, I can't wait to pair it with cute ankle boots and a denim jacket once the temperature drops.
What I really appreciate about this dress, besides the bohemian-inspired print and the affordable price, is the wrap style. I can put it on, like a coat, without worrying about messing up my hair or makeup.
The ties at the waist are easy to figure out. You just have to thread one of them through a subtle hole in the back of the dress. The ties can be secured at the back, side or front depending on the look you want.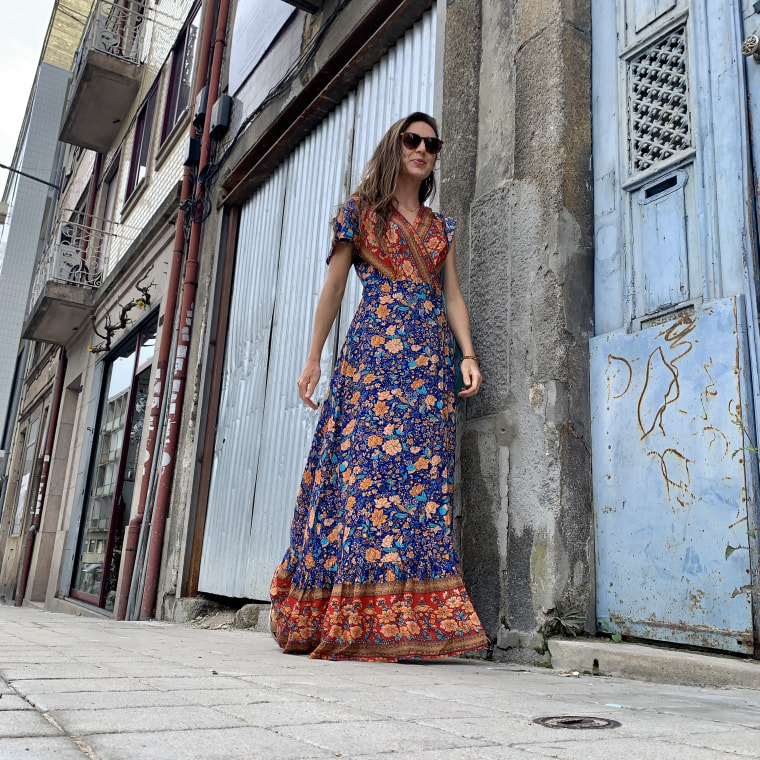 Of course, the biggest benefit of this comfortable, wrap-style dress is that it's easy to adjust, meaning I can eat large meals without worrying about feeling uncomfortable in a form-fitting dress. And with all the family-style holiday dinners coming up soon, this stylish piece will come in handy in more ways than one.