Ingredients
2/3

cup chocolate wafer cookie crumbs

2

tablespoons unsalted butter, melted

1/2

cup, plus 2 tablespoons sugar, divided

2

8-ounce blocks full-fat cream cheese, softened

1

tablespoon all-purpose flour
1

teaspoon pure vanilla extract

2

large eggs, at room temperature

1/2

cup full-fat vanilla yogurt or sour cream

1/2

cup (4 ounces) chocolate chips, melted and cooled
Chef notes
The beauty of using a slow cooker to make cheesecake is the steady, moist heat. Allowing the cheesecake to sit in the slow cooker for an hour after it's cooked (not on the "keep warm" setting, but off completely) ensures a gradual cooling which keeps the top from cracking. Don't let the size fool you—this little gem is rich beyond rich and can easily serve 6 people. And don't be tempted to use reduced or fat–free cream cheese—it won't cook properly and the texture won't be nearly as silky and luscious. Before starting, make sure your spring-form pan fits into your slow cooker. Some pans have a 1-inch lip and will only fit into round slow cookers. The cheesecake can be refrigerated for up to 5 days. 
RELATED: How to bake in the slow-cooker: 12 tips for tasty treats
Preparation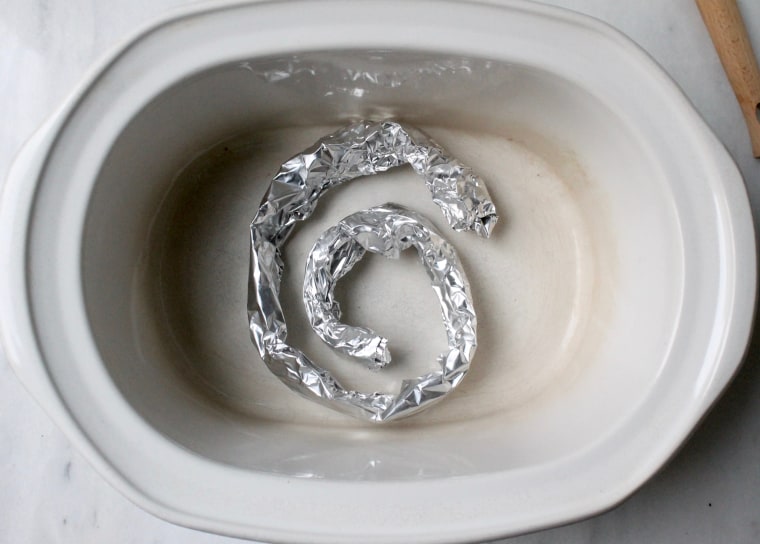 1.
Tear a 2-foot length of aluminum foil and loosely crumple it into a long snake. Coil the snake and set it in the slow–cooker. This will elevate the cheesecake above the water. Add a 1/2-inch of water.
2.
Spray a 6-inch spring-form pan with vegetable spray. In a small bowl, combine the cookie crumbs, melted butter, and 2 tablespoons of the sugar and press it into the bottom and 1-inch up the sides of the pan.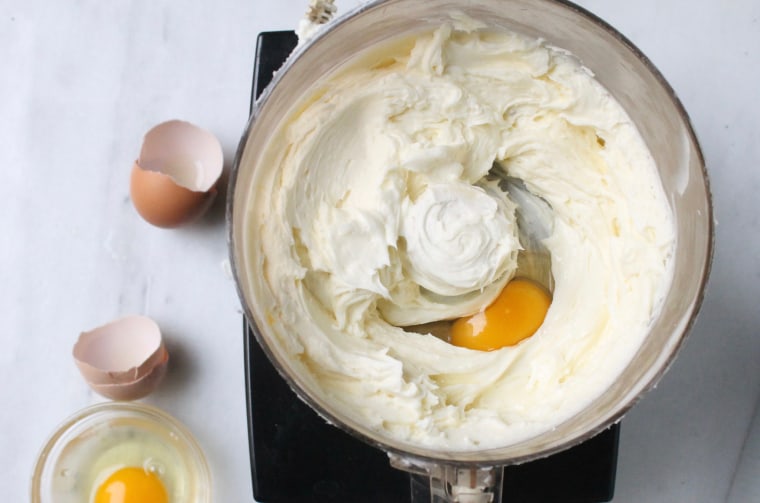 3.
In a food processor, combine the cream cheese, remaining 1/2 cup sugar, flour, and vanilla until smooth. Add the eggs, one at a time, and process until smooth. Add the yogurt and process until smooth.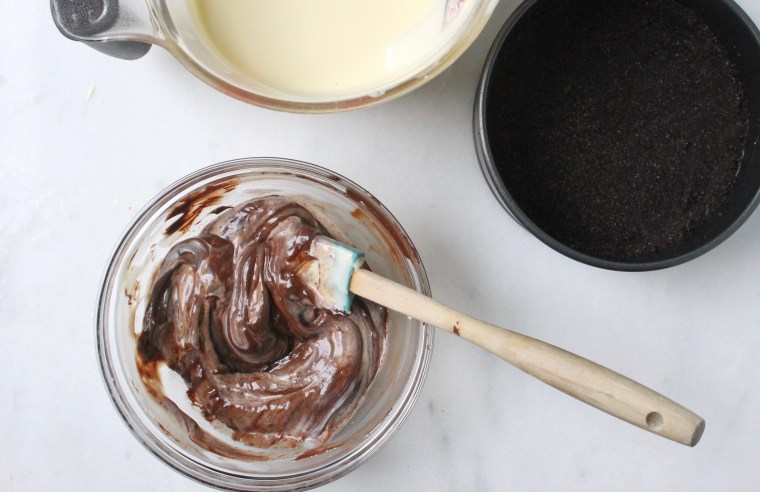 5.
Transfer 1 cup of the batter to a bowl and stir in the melted chocolate.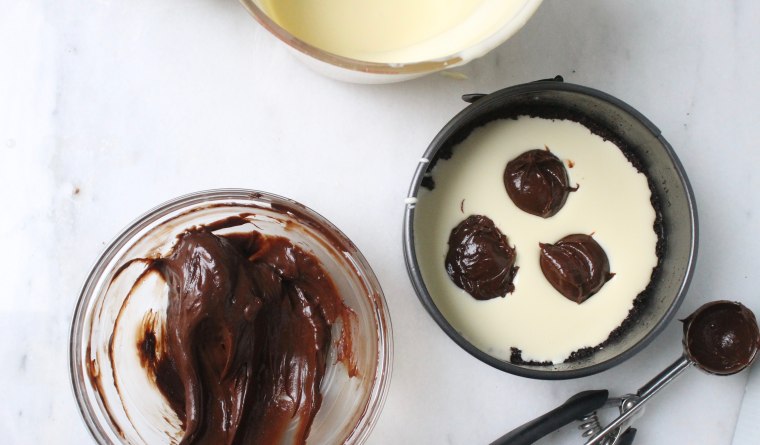 6.
Pour half of the vanilla batter into the pan and dollop half of the chocolate batter. Repeat with the remaining batters.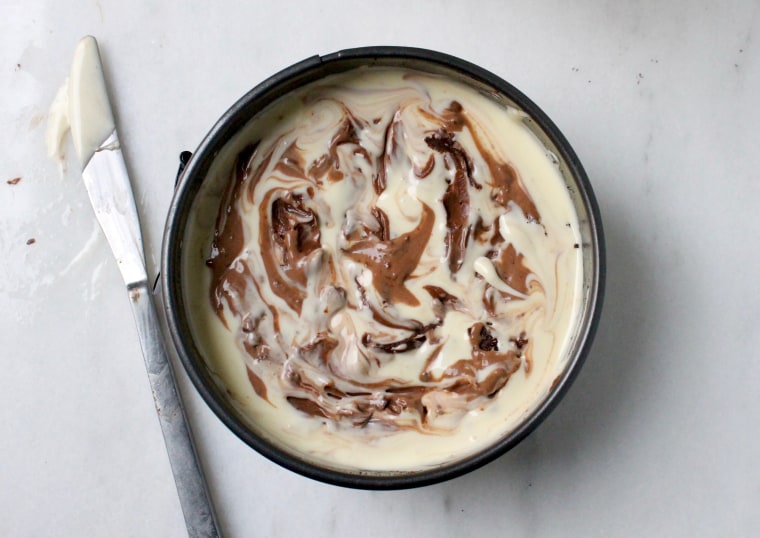 7.
Using a table knife, make a few swirls through the batter to create a marble effect. Don't swirl too many times.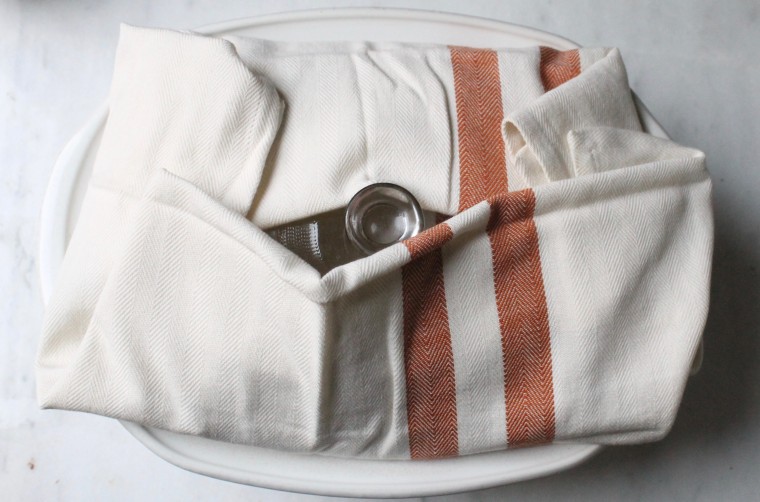 8.
Set the pan into the slow cooker and cover with a large, clean kitchen towel (this prevents condensation from dripping onto the cake)
9.
Cook on high for 2 hours, until the cheesecake reaches 155° to 165° on an instant read thermometer. Turn off the slow cooker and let sit, covered for 1 hour. Carefully transfer to a rack to cool, then refrigerate until chilled, about 4 hours, preferably overnight.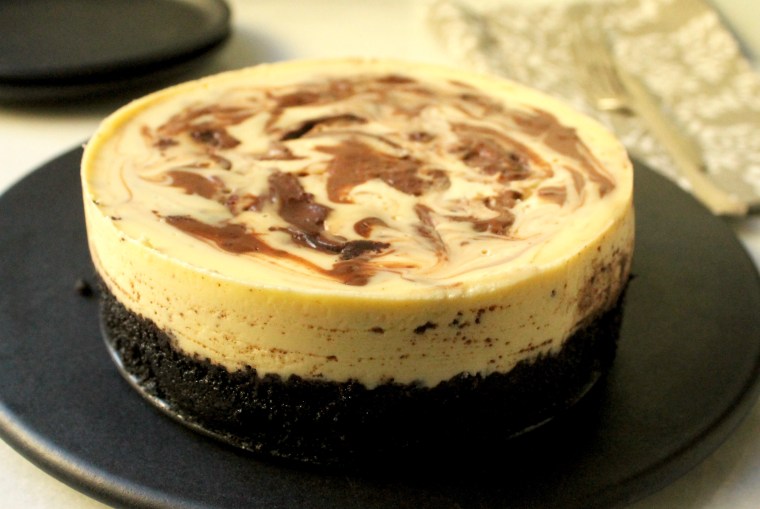 10.
Carefully remove the ring and set the cake on a plate. Using a slightly moistened knife, cut into wedges, wiping the blade each time.
Grace Parisi is a New York City-based food writer, cookbook author and food stylist. Her book, Get Saucy, was nominated for a James Beard award. Her latest book, Quick Pickles comes out in Spring 2016. Follow her on Instagram and Twitter.